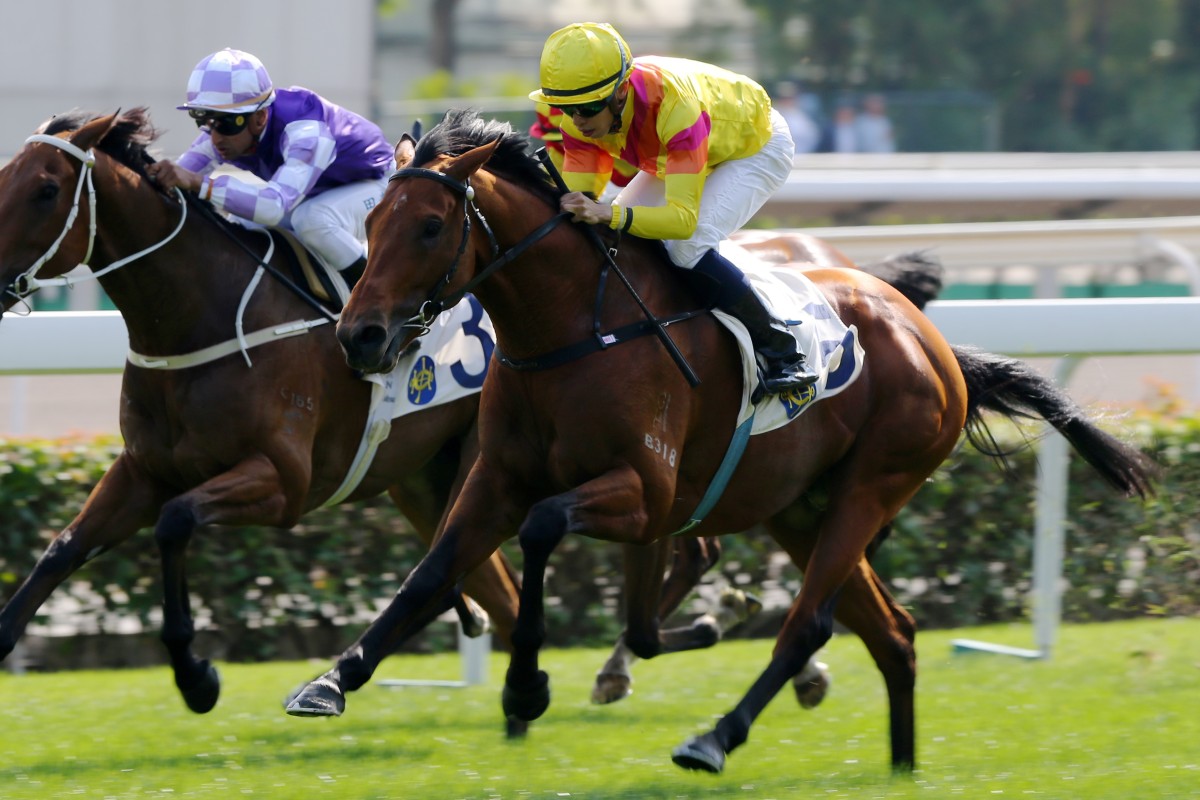 Addressing your thoughts, questions and statements about Hong Kong racing. Have something to say? Send a tweet to @SCMPRacingPost.
Waikuku and Ho Ho Khan advance towards BMW Hong Kong Derby – @tnews_racing
Sunday was a reminder that there are many ways to find a Hong Kong Derby horse – owners do not always need to spend top dollar.
While Ho Ho Khan and Waikuku come from opposite sides of the world, they are similar in that they were both relatively unexposed horses with just one win under their belt before being snapped up by Hong Kong connections.
Ho Ho Khan had won one of four races in New Zealand (when known as Mulanchi), while Waikuku collected one from two in Ireland.
David Hall's progressive Ho Ho Khan books Hong Kong Derby ticket with impressive win
Both will miss the Classic Mile, but the other two legs of the four-year-old series certainly interest connections and they both have the required ratings (Waikuku 93 and Ho Ho Khan 89) to get a start in them if they so desire.
Trainer David Hall revealed he identified Ho Ho Khan as a Derby prospect.
"He was a cheaper PP [Private Purchase] – he wasn't a HK$10 million or HK$15 million horse but I bought him with a hope that he would improve once his distance got up," he said.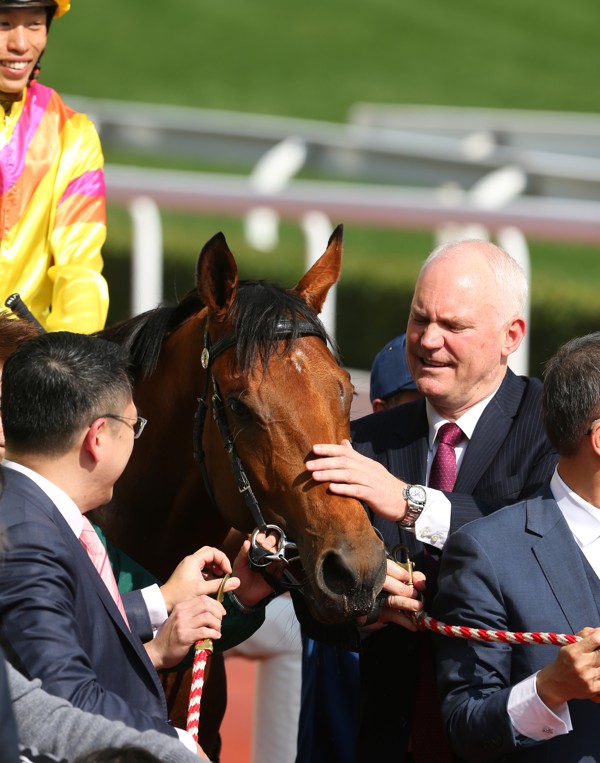 "He'd only run up to 1,400m, he'd never had a set of blinkers on. He ran third behind a horse they were offering NZ$1 million for in Demonetization. So the form line looked good, he was lightly raced and I thought he had a bit of scope to keep going.
"He wasn't a big horse but he was still a colt and quite strong and he was at the right money so he's worked out pretty well now."
There are a lot of owners who have the luxury of buying horses with exposed form at the top level – think Dark Dream, Helene Leadingstar, Furore, Ka Ying Star and Gold Chest.
'Hello, my name's Paul O'Sullivan': popular trainer reintroduces himself
While they cost an arm and a leg, the advantage is they already have the required rating to ensure a start in these features.
The problem is they are already towards the top of their marks so will find it hard to win races on the way through, while the likes of Waikuku and Ho Ho Khan still have upside and can build confidence with a win or two on top of earning some prize money.
Former John Oxx galloper Waikuku has made a fine start to his Hong Kong career. R10 at Sha Tin looked very strong but he surges clear like a smart horse to make it four on the day for Joao Moreira and three for John Size #HKracing pic.twitter.com/OL4p0e0OfV

— HKJC Racing (@HKJC_Racing) January 20, 2019
No one approach is right – Werther took out the 2016 Derby following two Group One seconds in Australia, while Ping Hai Star captured last year's contest after winning a couple of moderate races on the Sunshine Coast – but either can be effective when looking for the next Derby hero.
Thoughts on whether Beauty Generation would go to Royal Ascot? – @HongKong_Racing
Just to make this clear, there is something close to a zero per cent chance of Beauty Generation going to Royal Ascot.
Connections have made it abundantly clear that they want Beauty Generation to beat Viva Pataca's record as Hong Kong's highest-ever prize money earner. That is the main focus.
John Moore on the pressure that comes with training a champion: 'if I said that I was stress-free that would be B.S.'
He is following the exact same path he went on last season, which means he has the Queen's Silver Jubilee Cup, the Chairman's Trophy and the Champions Mile remaining on his Sha Tin schedule.
If everything goes to plan (he wins those races and gets the record) and the six-year-old is showing no signs of fatigue, then they may consider a trip to Japan for the Yasuda Kinen in June. That is where the discussion ends.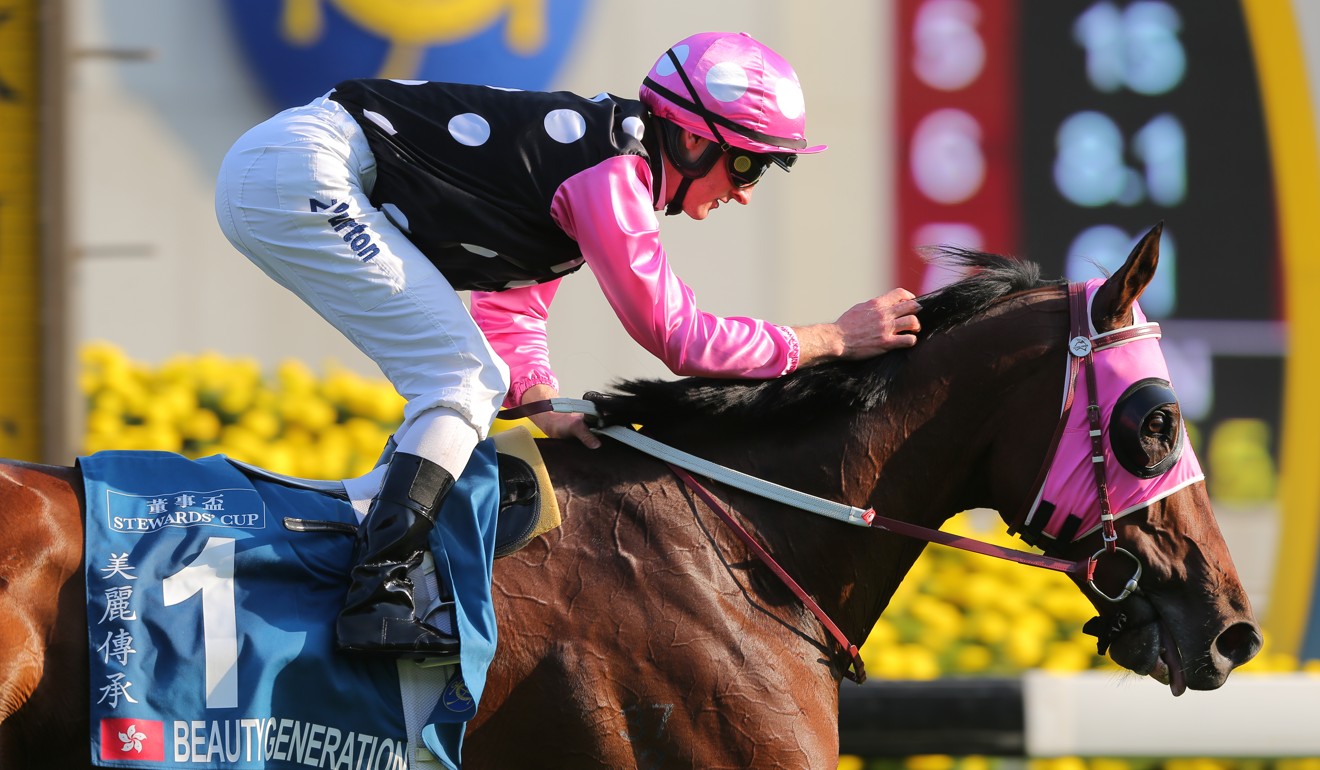 As much as the racing public would like to see Beauty Generation race in Dubai and Royal Ascot and really test himself on the international stage, the reality is it is highly unlikely to happen.
It is not as sexy or exciting, but the Kwoks own the horse and they can do whatever they choose.
Thanks dad! Beauty Generation's owner Patrick Kwok on the thrill of owning Hong Kong's best horse
They feel like they're protecting him by keeping him home, ensuring he can be at his best for as long as possible while racing for huge prize money.