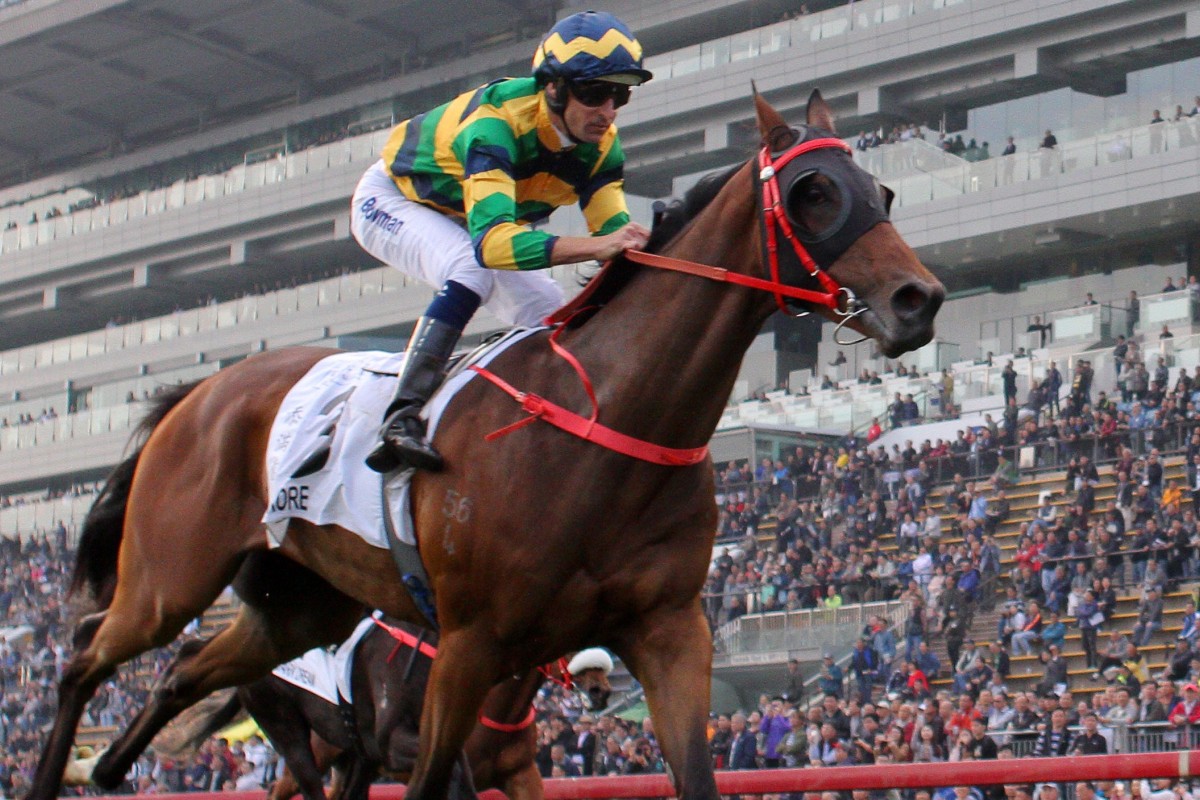 Hugh Bowman has compared scintillating Classic Mile-winning mount Furore favourably to champion galloper Werther as trainer Frankie Lor Fu-chuen celebrated a landmark day on Sunday.
The star jockey was full of praise for the Australian import, who he selected from a slew of horses to ride in the four-year-old series, saying he was impressed by the explosive turn of foot he showed in the HK$10 million feature.
"He was dynamic, I was so impressed with him. I am so excited now and looking forward to the longer races because I really thought today would be too short for him," he said.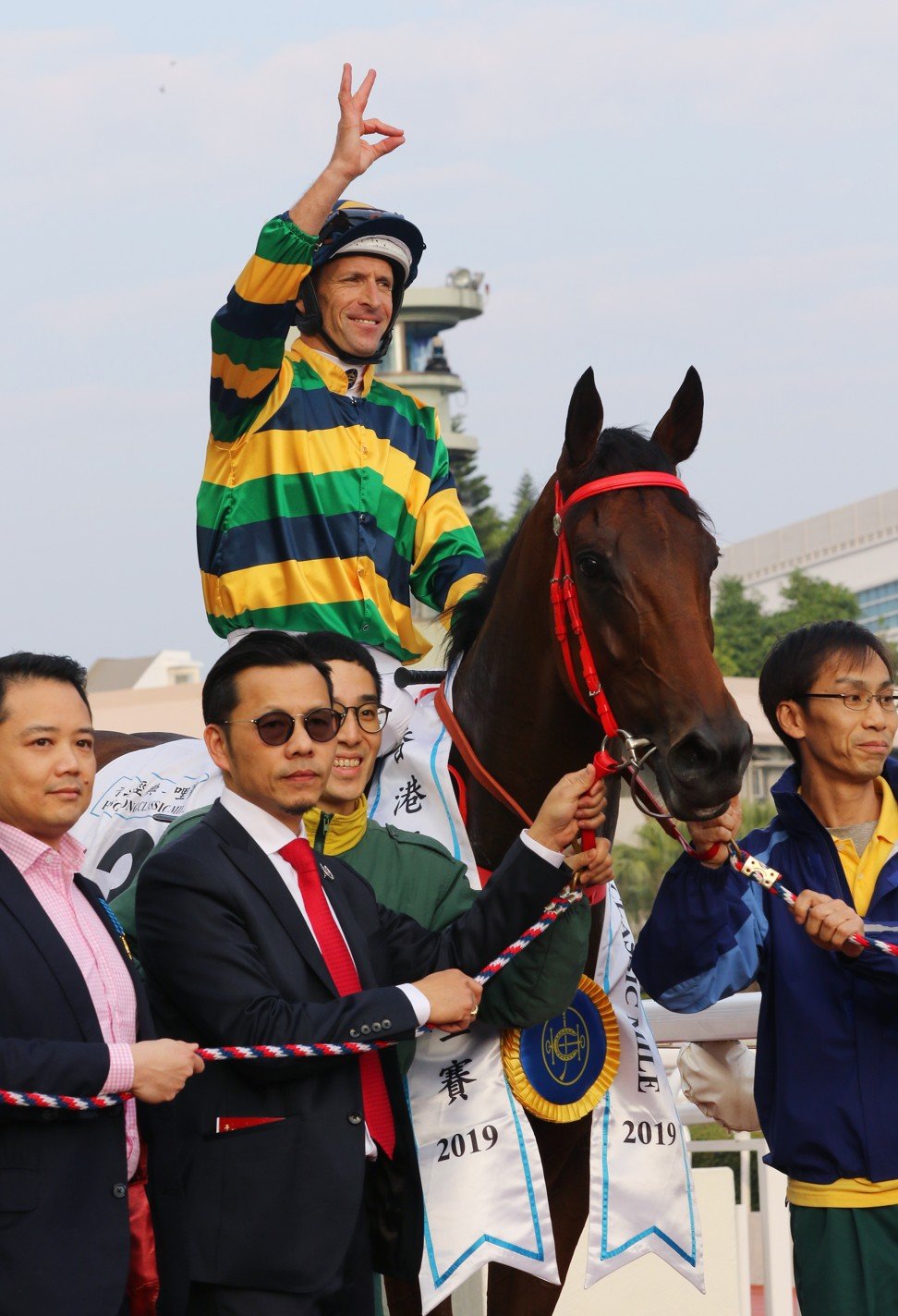 "It felt every bit as good as it would have looked. I didn't expect him to show that turn of foot against this opposition and obviously he is here on a Derby path. Judging by how he performed here this afternoon, it puts him in very good stead for the 2,000m course for the Derby.
"It's exciting, I don't think he could have been any more impressive."
After riding Werther through the four-year-old series in 2016 which culminated in a Derby victory, Bowman knows what it takes for a horse to win in Hong Kong and the jockey of champion mare Winx said he was impressed with how Furore had taken to his new home.
Frankie Lor in a league of his own with five runners in Classic Mile
"Similar, very similar to be honest," when asked how Furore compared to the former champion.
"Both horses have thrived since coming to Hong Kong, that's one thing I have really noticed … although I haven't had much to do with this horse, it was very similar in profile in that he looks to have really developed physically and settled into Hong Kong very well."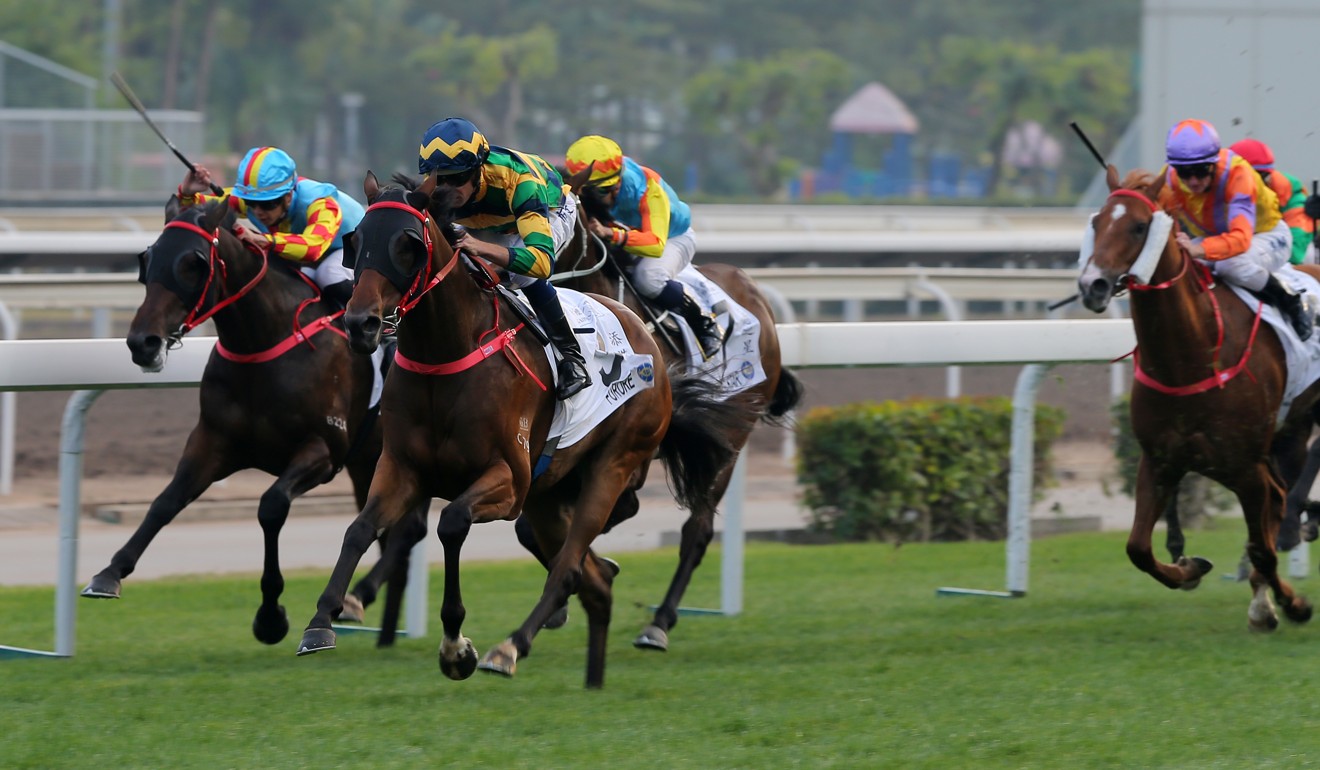 While Furore had been ridden forward in his only two Hong Kong starts before Sunday's win, Bowman revealed a plan was hatched following a special trackwork session with the horse seven days earlier during a hit-and-run mission.
"He gave me a good feel when I rode him last Sunday morning but I hadn't ridden him under race conditions so I was very cautious because it was very steady work and any decent horse should feel good doing that," he said.
Hugh Bowman puts his faith in Furore with regular Hong Kong trips on the agenda
"It gave me confidence that if I rode him conservatively, he might sprint well. We'll buckle up and see where we end up here."
The win was one from a quartet for Lor, who confirmed his position as Hong Kong's newest big-race trainer.
The second-year maestro took five runners into the showcase race and left with three of the top four with $205 outsider Mission Tycoon running second, along with $2.8 favourite Dark Dream in fourth.
While he managed to train two Group One winners at last month's international races, Lor rated Sunday's performance almost as good.
"It's hard to say because international day I had two Group Ones, it was amazing," he said.
"I have a good team so that makes it easier for me, also the owners have really supported me. They buy a good horse and give it to me, that's why I can have some horses to race in the four-year-old series."
With an appetite for quality over quantity, Lor's stranglehold on the major race days is only set to improve with a stable of young, untried horses.
"Of course, I want to win big races, last season I kept saying to myself, if I get some big horses, I can look for the big races, it was something I wanted to do," he said.
"I have been very lucky I have a good team and good owners."
Bowman said he was impressed with how much Lor had taken in during his time as an assistant trainer to both John Size and John Moore.
"Frankie was always very easy to talk to and he's got a lot of experience working with John Moore and John Size so he couldn't have had a better grounding, it's shining through in his results," he said.
Along with Furore, Lor also won with King Opie, Gameplayer Emperor and Noble De Love.