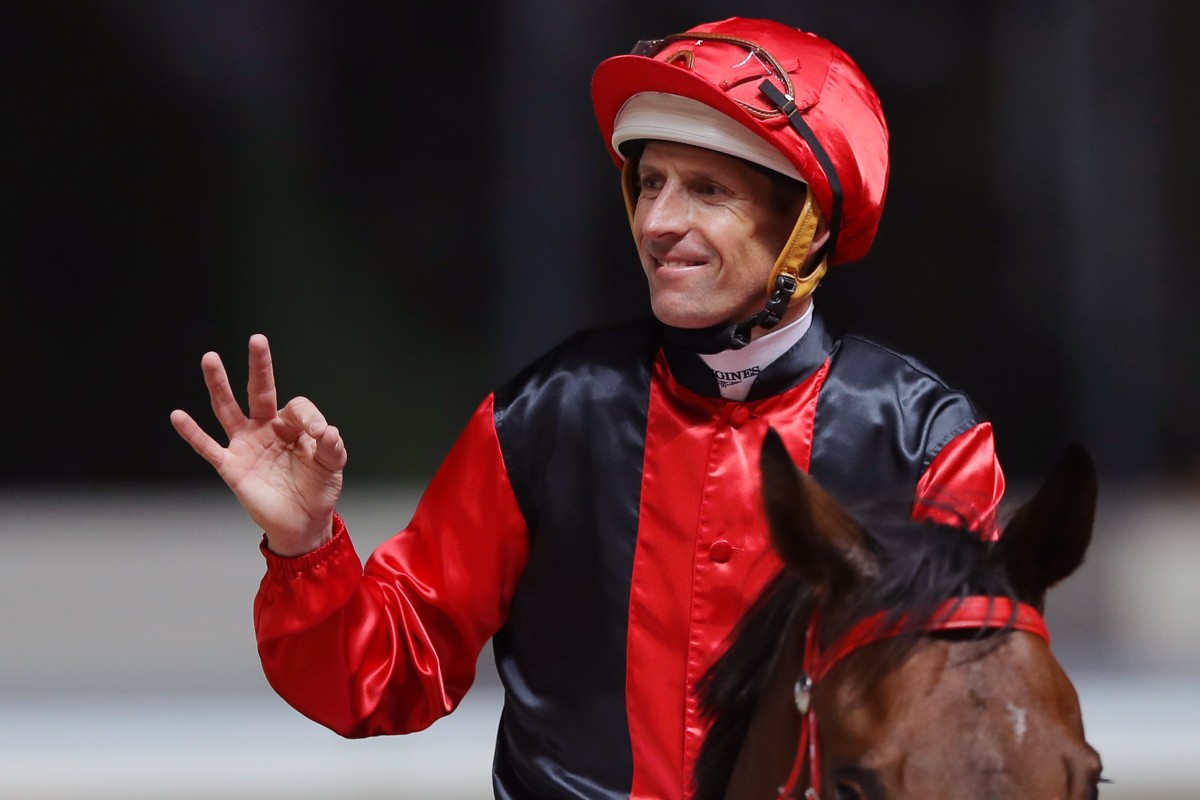 Despite having other options, champion Australian jockey Hugh Bowman is confident Furore can justify his faith when the four-year-old series kicks off on Sunday with the HK$10 million Classic Mile.
Bowman, who was crowned the World's Best Jockey in 2017, was in demand for the feature but he settled on Frankie Lor Fu-chuen's gelding after having a close look at the field.
Furore carries a big boom after winning four races in Australia and coming third in the Group One Rosehill Guineas and he has impressed in two Sha Tin starts.
"I rode Furore [Sunday] morning and I was very impressed with the feel that he gave me, so I'm looking forward to riding him [in the Classic Mile]," Bowman said.
Winx jockey Hugh Bowman booked for leading Hong Kong Derby contender Furore
"Certainly it'll be interesting to see how things develop over the coming months.
"He had good form at home, I didn't ride him but he was with a trainer I ride for a lot in Kris Lees. So we'll see how he goes.
"I think the mile might be a bit short for him, but I'm looking forward to getting a feel for him."
Bowman is no stranger to hit-and-run missions to Hong Kong and he is set to be a regular visitor over the next few months.
After being indoctrinated during a three-month stint in 2014, the 38-year-old built a strong relationship with John Moore, which led to the regular ride on 2015-16 Horse of the Year Werther.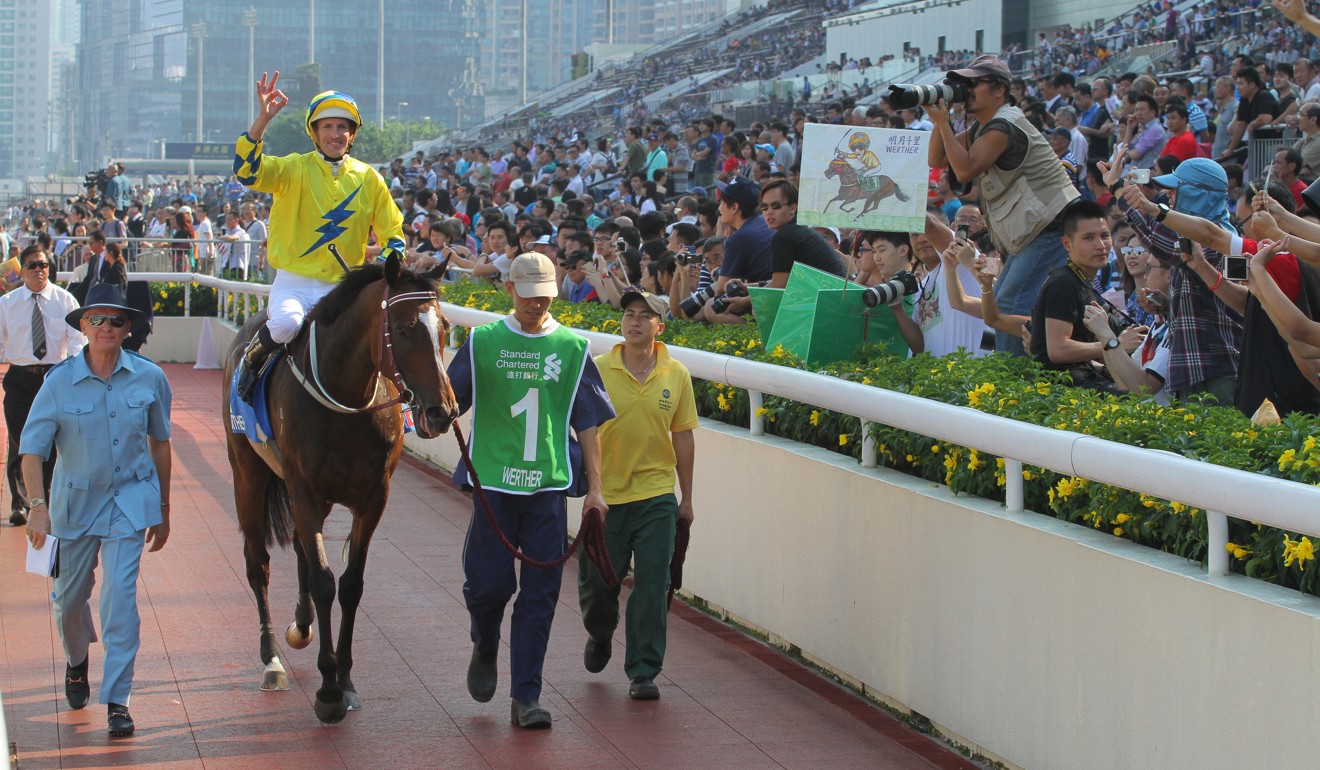 It has now blossomed into opportunities with other trainers – on Sunday, he made the trip to partner Fifty Fifty for Peter Ho Leung in the Group One Centenary Sprint Cup.
"It fits into my programme at home and it's all about opportunity," Bowman said.
"I guess with success comes opportunity and that's what's happened and I'm just trying to do the best I can with what comes my way.
"[Making the trip] once a month is fine, two in [eight days] is not easy, I have done that before and I'm coming off the back of a suspension so I'm very fresh this week, so that helps.
Hugh Bowman to compete in International Jockeys' Championship after successfully appealing suspension
"But next week I'm Saturday in Sydney, Sunday here and Monday in Sydney, so it does take its toll but it's about time management and you've really got to prepare in the lead-up to it.
"It's not about getting in on the day and making it work, it's about the preparation – mentally and physically – in the lead-up to the travel, but it's doable and I've done it with success previously."
Much of Bowman's success recently has come through his association with the mighty mare Winx, who has won 29 straight races, including a world record 22 Group Ones.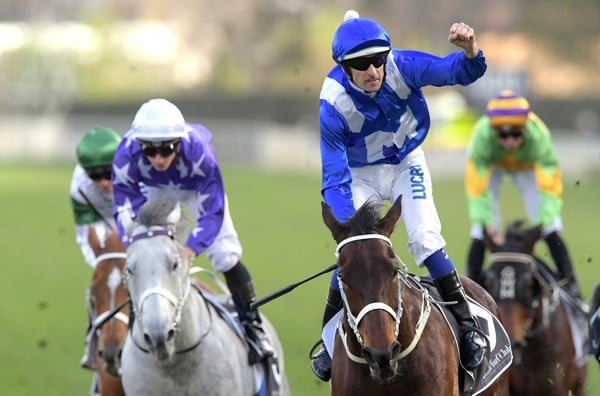 He saw Hong Kong's champion Beauty Generation up close on Sunday in the Stewards' Cup and saw a similarity between the two.
"Obviously it was an easy win for him but let's be honest, the competition wasn't at the standard that he's at," Bowman said. "But there's no doubt he'd put it to the best, I'm sure of that.
John Moore on the pressure that comes with training a champion: 'if I said that I was stress-free that would be B.S.'
"His win in December was just outstanding against a top field. It's a bit of a shame there wasn't more competition for him [on Sunday] but you can only beat the opposition.
"The same thing has happened with Winx throughout her career. There's been the odd race where the competition hasn't been there but when the competition is there it's great to see the best of her and I'm sure that will happen to Beauty Generation again."