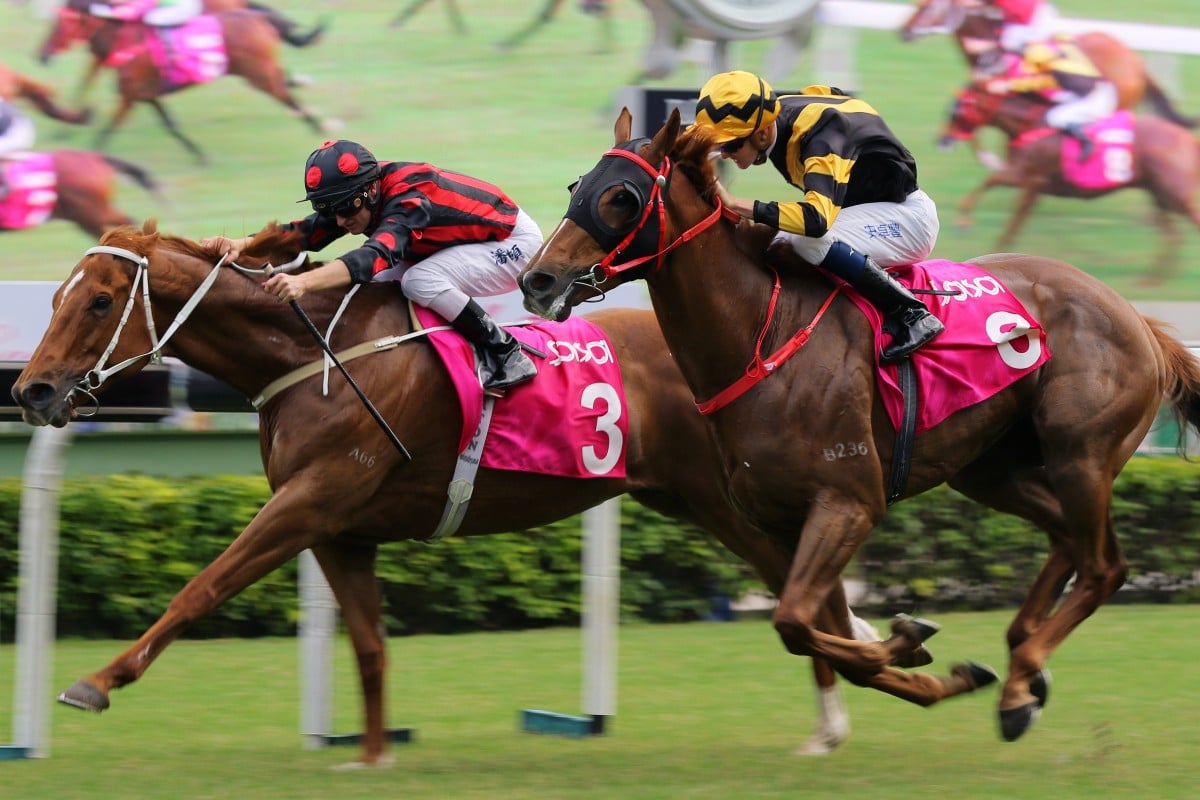 Addressing your thoughts, questions and statements about Hong Kong racing. Have something to say? Send a tweet to @SCMPRacingPost.
Pingwu Spark set a crazy pace there. Still love him though – @kaz334
In a race with two dyed-in-the-wool front-runners in Time Warp and Glorious Forever, who had Benno Yung Tin-pang's giant grey leading the Centenary Vase? Anyone?
If you did, you were on your own as not even the trainer nor jockey Derek Leung Ka-chun thought Pingwu Spark would be in front, but there he was.
So what happened?
Three G1 winners on show in the G3 Centenary Vase and LONGINES Hong Kong Vase hero Exultant gives Tony Cruz his 1200th winner as a trainer in dramatic style, powering home from the rear in a strongly-run race having been squeezed badly at the start. #HKracing pic.twitter.com/utnHIZb17U

— HKJC Racing (@HKJC_Racing) January 27, 2019
"I was asked to find cover, but the horse was jumping from 1,400m to 1,800m and he was way faster than them from the gates," Leung said.
"Glorious Forever let me cross and I was in front of Time Warp, but he kept hunting up to make the tempo faster but I was almost two lengths clear. I made up my mind to cross him but he kept chasing. "The middle sectional was very fast, which surprised me, but I had no choice because I had already made up my mind to go for it.
"I actually think he's run a very good race with the fast tempo, he's finished pretty well. Next time if he gets a good draw he can sit behind them and that would be an interesting race."
Hugh Bowman dodges improper riding charge after hitting rivals for six
Pingwu Spark is a talented horse, but he's had a puzzling preparation. He's jumped from 1,200m to a mile, back to the Hong Kong Sprint where he was scratched after refusing to load, up to 1,400m then had his first start over 1,800m on Sunday.
Given his best work previously was between 1,200m and 1,400m, it was no surprise to see him show some speed from the gates, but maintaining that over an extended trip was always going to be a tough ask.
His effort to finish sixth and still beat home the Group One brothers, who were second last and last, is commendable.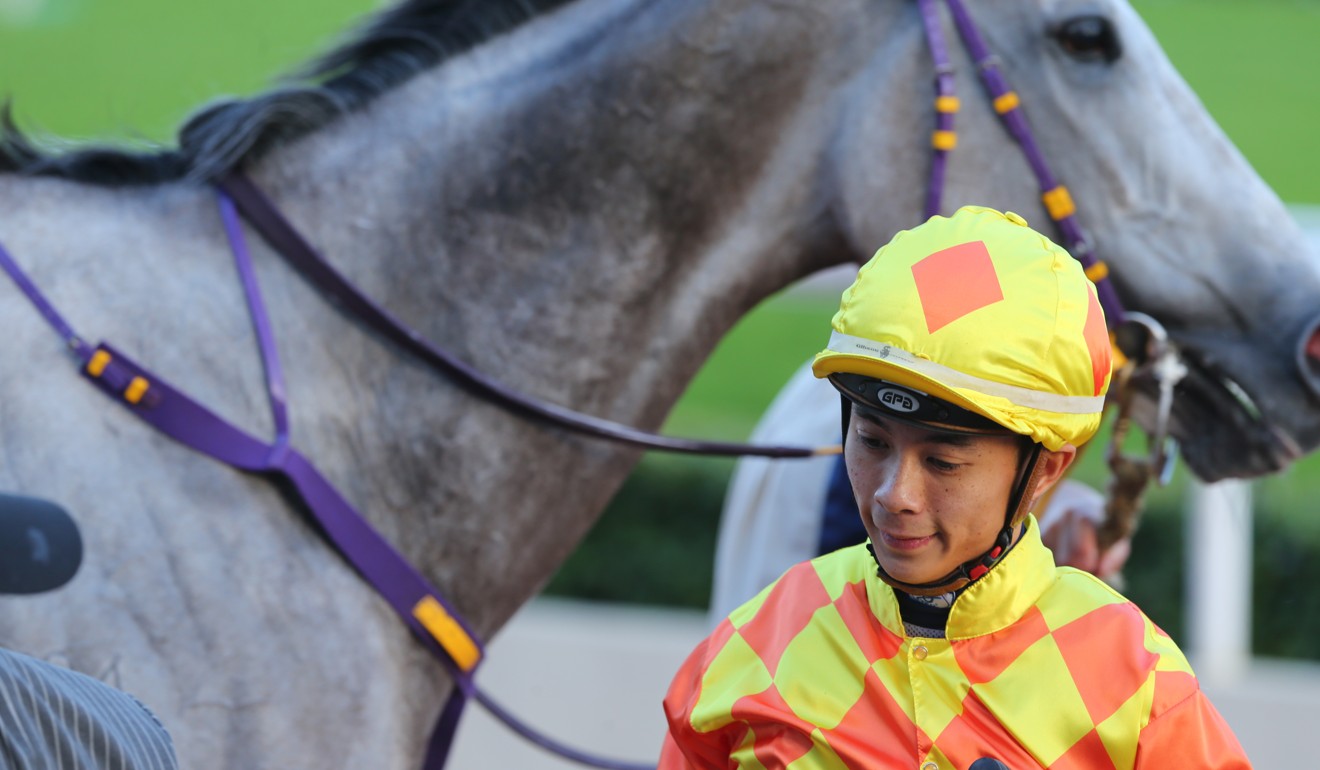 The stewards spent 1,272 words trying to make sense of what happened in the race but ultimately, they were comfortable with Leung's explanation.
"It's only after the 1,200m that the stewards took exception to jockey Leung's riding," Jockey Club chief steward Kim Kelly said.
"He established a margin of about a length-and-a-quarter over Time Warp and hadn't had to ride his mount along to do so and he felt that given he'd established that margin, it would have been unreasonable for him to try and come back.
"That's why the stewards didn't reprimand him about his ride, we did advise him to make sure he rides his mounts in such a manner that they are able to finish off their race wherever circumstances permit, but we did feel the circumstances of the race were such that led to the tempo being particularly quick."
Tony Cruz trains his 1,200th winner 47 years after joining the Jockey Club's apprentice school
Which brings us to Time Warp and Glorious Forever. They have Group One ability – when they get things on their own terms – but they have become a nightmare for punters, jockeys and stewards alike.
As it stands right now, they are one-trick ponies. They are all duck or no dinner. That one trick is exceptional, but there is no alternative. If it doesn't work, they are cooked.
Time Warp has won six times in Hong Kong, he's led all the way in all of them. Glorious Forever has been in front from barrier to box in three of his four victories in the territory. The other? He sat in the box seat behind Insayshable in July before setting a then 2,000m track record in a Class Two at Sha Tin.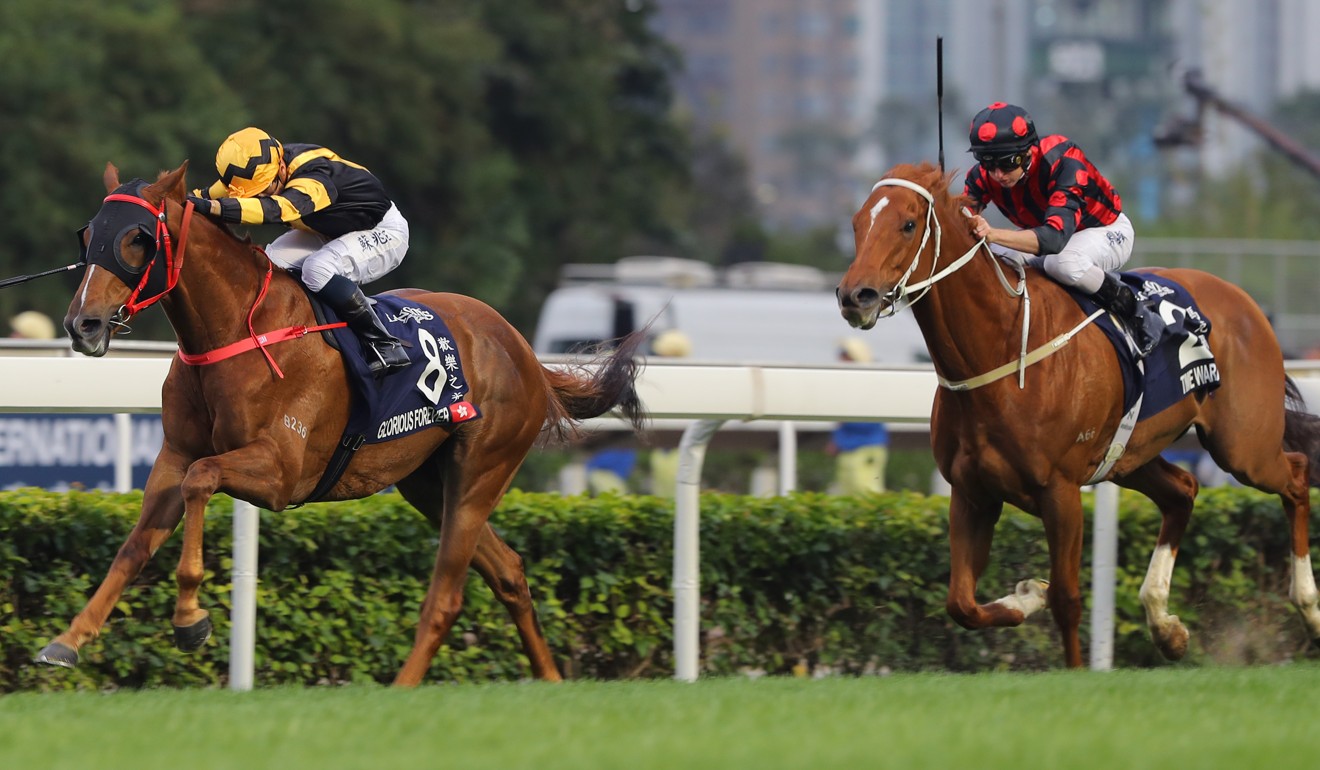 The real problem now is that they have to keep racing against each other, there aren't many options in Hong Kong for horses at the top level.
They have clashed four times now for three different outcomes.
In the Sa Sa Ladies' Purse, Chad Schofield (on Glorious Forever) copped a lot of heat for letting Time Warp have a soft lead before going on to win.
This is despite the fact Time Warp had finished last in his three previous starts and Glorious Forever had a 17-pound weight pull. Schofield was smart to do what he did, but it just didn't work out. As the saying goes, the operation was a success but the patient died.
What to do with Pakistan Star? No more 1,800m races for starters
We saw what happened when pressure was applied in the Group Two Jockey Club Cup – Joao Moreira was on Glorious Forever then and served it up to Zac Purton and Time Warp. The two cut each other's throats and dropped out and both riders were hammered for it.
In the Group One Hong Kong Cup, Silvestre de Sousa took advantage of his inside draw to grab the early lead on Glorious Forever and Purton, aware of what happened the time before, took a sit. Glorious Forever won and Time Warp held onto third. That is probably the best-case scenario.
On Sunday, neither of them led and neither found anything in the straight – they couldn't even overhaul Pingwu Spark and finished at the tail.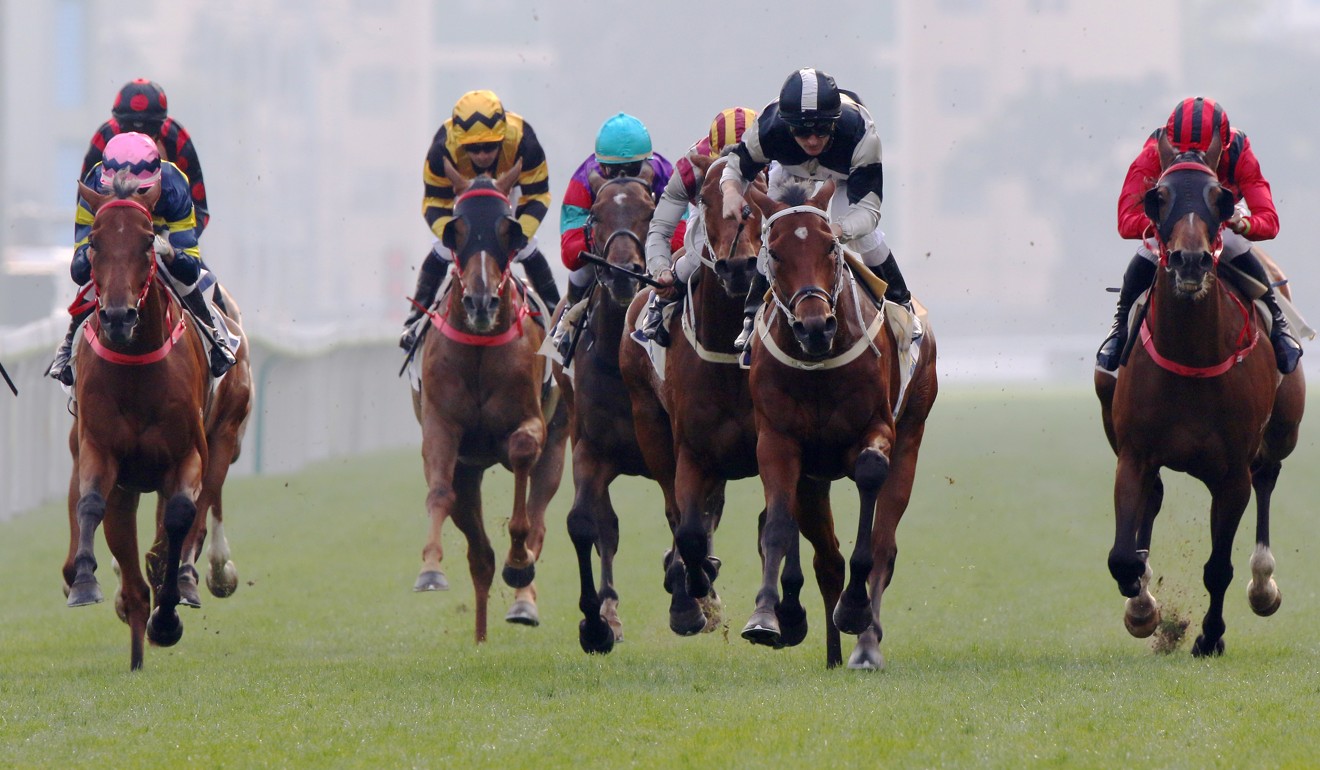 The stewards stamped Glorious Forever's performance as unacceptable and he will need to trial again before lining up in next month's Group One Citi Hong Kong Gold Cup.
So what is everyone meant to do in the Gold Cup? They will both be there and whoever doesn't lead is on a hiding to nothing, unless they both go mad and set up the race for a horse like Exultant.
If neither can develop another string to their bow, it will continue to be a problem for all involved.