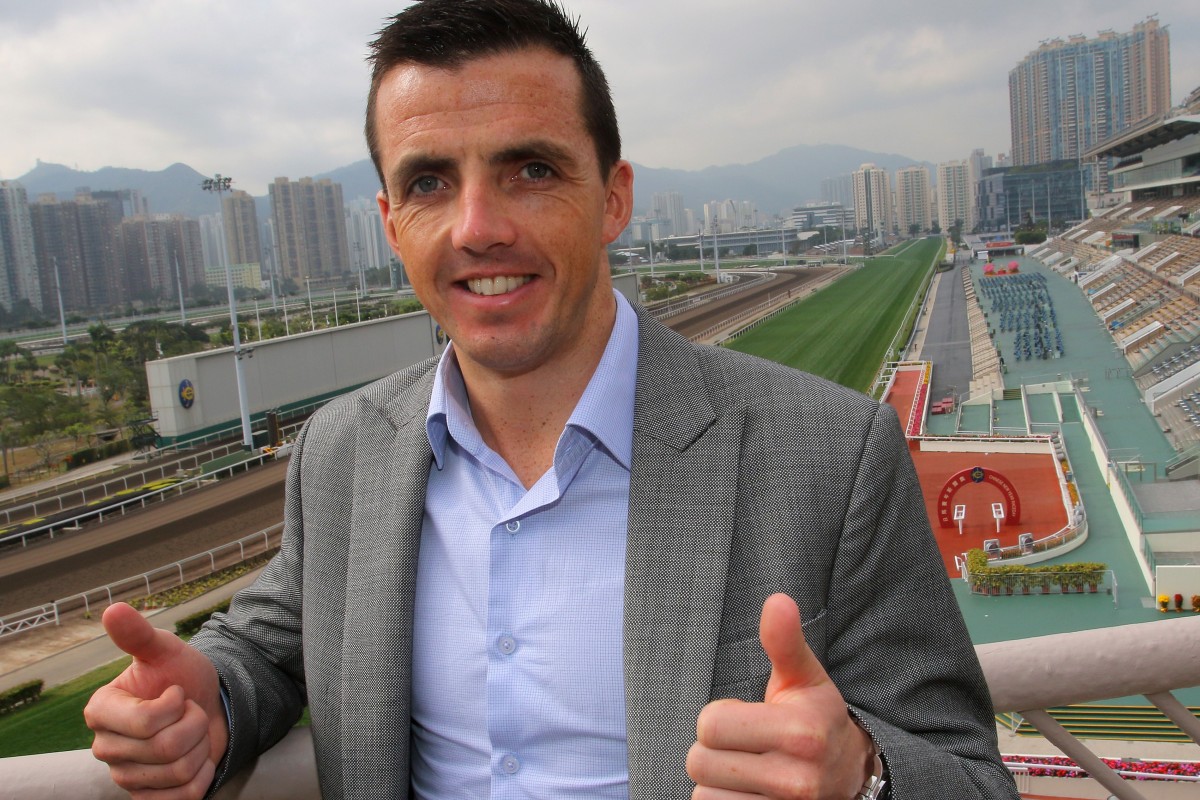 Irish jockey Martin Harley has declared his long-term ambition is to make Hong Kong his "new home" as he prepares for his second race meeting in the jurisdiction.
The 29-year-old believes he has the tools to survive in one of the most competitive racing environments on the planet, and has the backing of some of the world's best to help him along the way.
Speaking at his unveiling on Friday, Harley said he had spoken at length with superstar globetrotting jockey Ryan Moore, who has tasted international Group One glory six times in Hong Kong.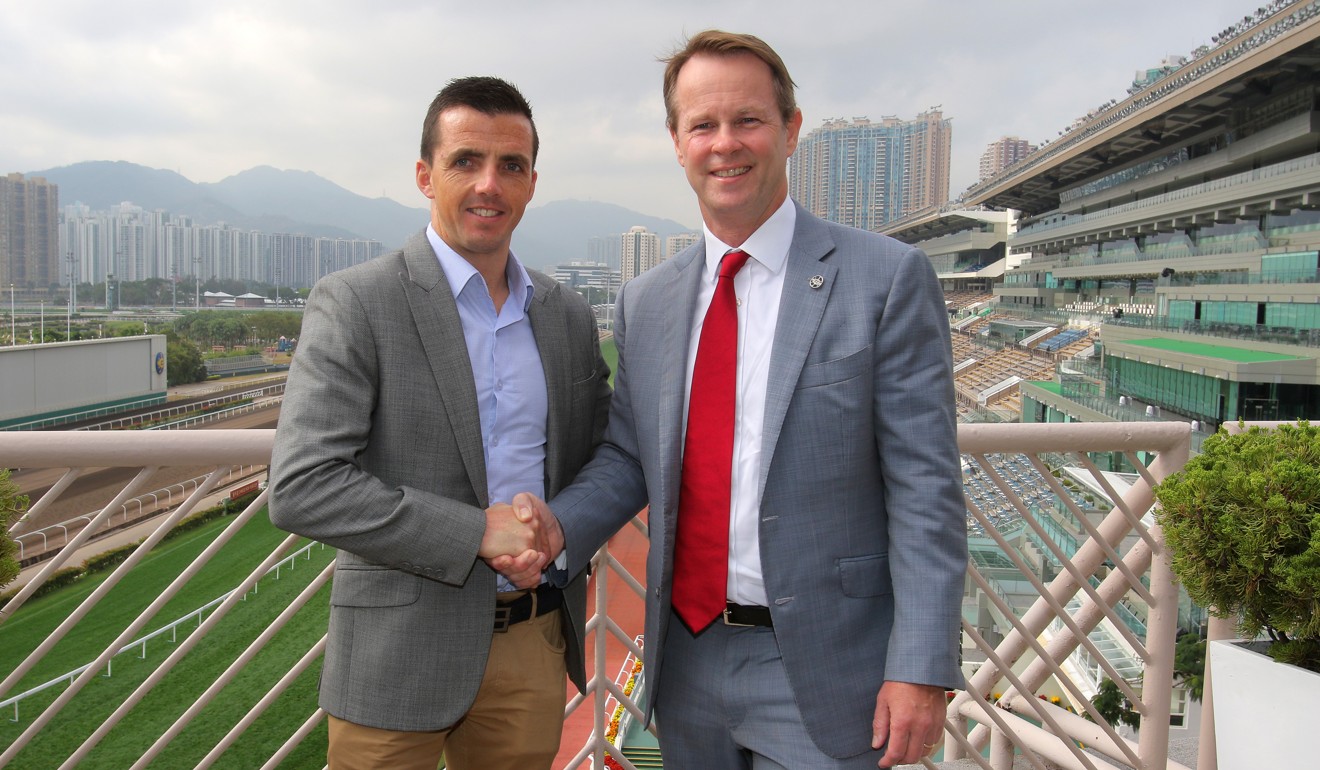 "Ryan was very helpful, he said to me it's not an easy place, you're not going to rock up and ride two or three winners on your first day, if you do you are very lucky," he said.
"I've done my homework the best I could have, from the UK I have watched as many races as I possibly could, but until you get here and start riding, it is a little bit more difficult."
With Moore's advice still ringing in his ears, Harley said he picked the brains of red-hot jockey Silvestre de Sousa during a track walk ahead of his first ride on Thursday.
Used to riding in front of dour crowds on wide-open tracks in Britain and Ireland, Harley described his Lunar New Year ride in front of more than 90,000 fans at Sha Tin as a "shock to the system".
Year of the Pig off to a 'lucky start' as monster crowd packs Sha Tin for Chinese New Year Cup
"It's good to get the first ride out of the way and hopefully continue onwards and upwards," he said.
Harley cut his teeth as a child racing ponies in Europe, before going on to win the champion apprentice title in the UK in 2011 and winning five Group Ones between 2012-2016.
"I started pony racing from a very early age, a lot of people don't know what pony racing is but it gives you experience, it's miniature race horses running around racetracks, not like Sha Tin, but it's all a learning curve and it goes from there," he said.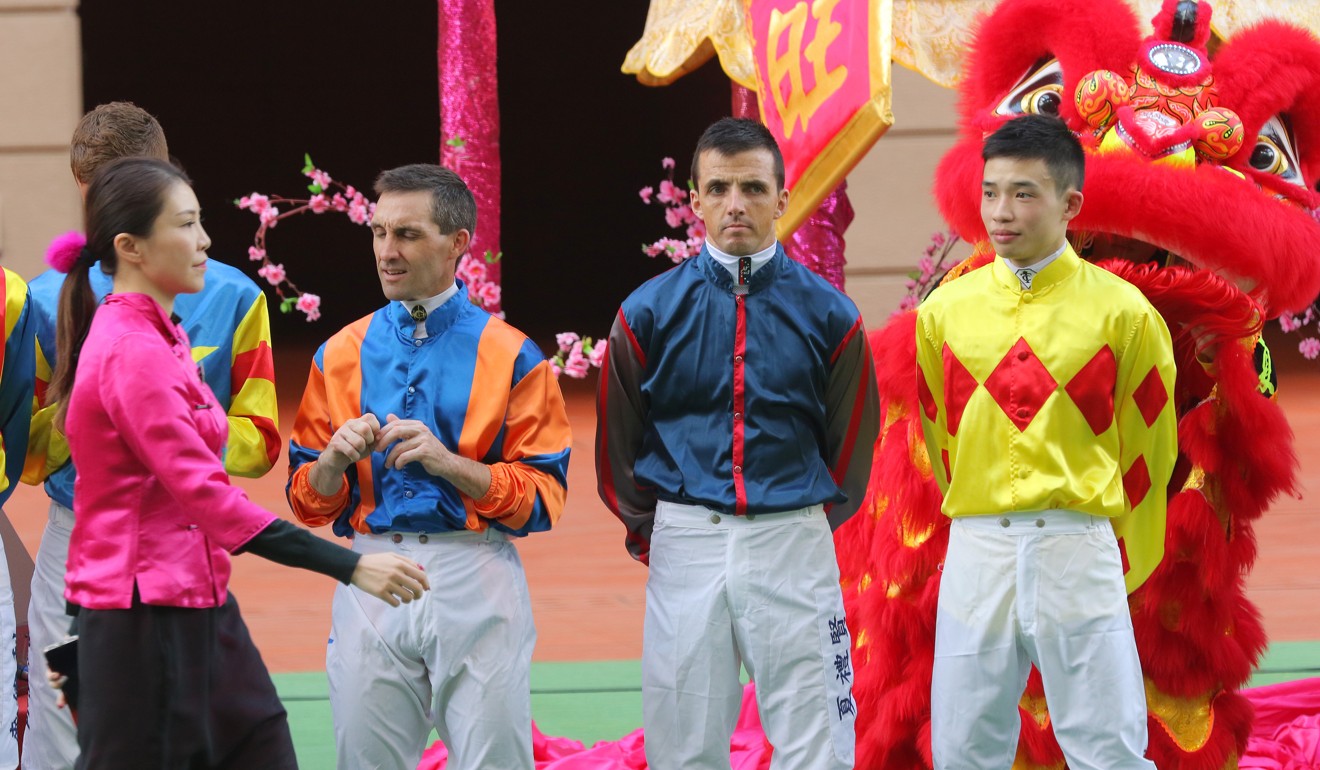 His arrival in Hong Kong has been years in the making, with the consistent jockey continually putting his hand up for a riding contract despite never having visited before.
"It's like anything, at an early age in your life, you want different things growing up. After I was champion apprentice and I managed to get my first Group One winner on the board, then you start looking further afield for different reasons, you want to take on different jockeys – it's a new challenge," he said.
Zac Purton as bullish as ever as Beauty Generation chases more Group One glory: 'I want them to take me on'
"I have waited so long and I have been keen to come here, maybe three years ago I wasn't ready for it but now I feel in myself I am definitely up to it."
Harley will take just one ride into his second Hong Kong race meeting on Sunday – the Ricky Yiu Poon-fai-trained Indigenous Star, who has consistently been around the mark this season without winning.
Yiu also handed Harley his first ride in Hong Kong on Thursday.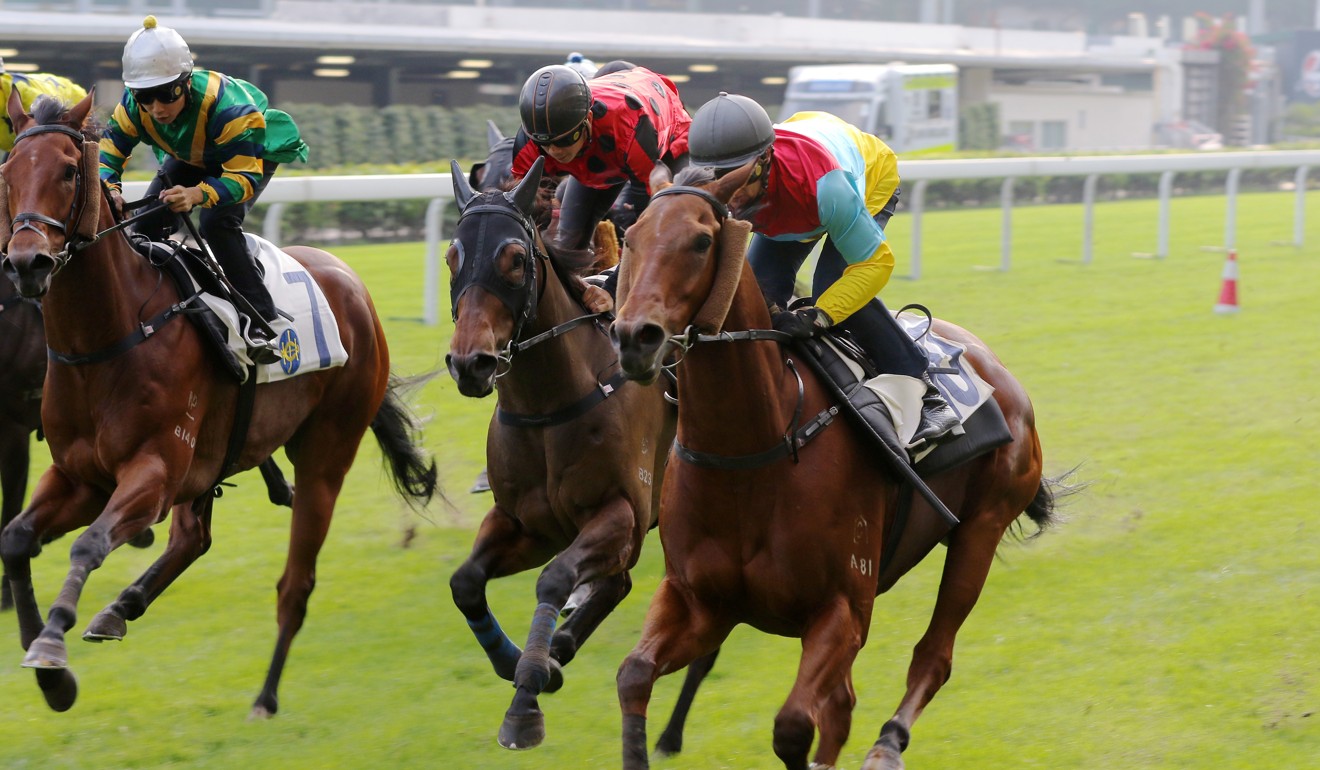 "In England I managed to gather up a few numbers, Ricky, Me Tsui [Yu-sak], Chris So [Wai-yin], I texted them and I've done track work for Ricky, and I've had my first ride for him," he said.
"I sat on him [Indigenous Star] in trackwork, he was one of my first ones, I am really looking forward to riding him. Early doors, it's always good to get a sit on a horse you are riding on the track, because it's one less thing you have to worry about."