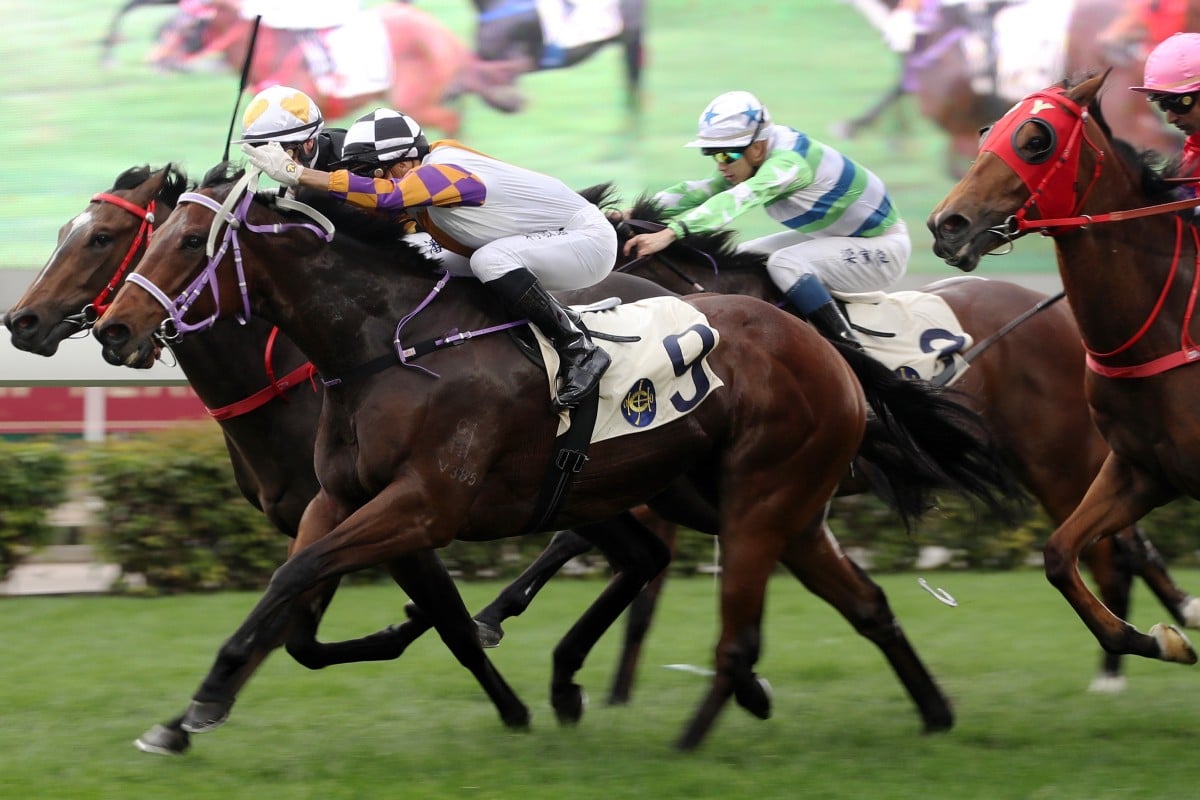 Addressing your thoughts, questions and statements about Hong Kong racing. Have something to say? Send a tweet to @SCMPRacingPost.
Top win by Solar Wai Wai, he even brought home his shoe which was entangled in his tail – @tommentatornz
Given everything that happened, Frankie Lor Fu-chuen's gelding had no right to win the second section of the Class Four Kut Cheong Handicap (1,200m) at Sha Tin on Thursday.
How bad was it? He lost his left front shoe after clipping heels with about 850m to go and was lucky not to crash into the turf. That plate got lodged in his tail and he carried it around the rest of the way.
Then when he had recovered and was trying to put himself into the race, Grant van Niekerk on Lunar Zephyr crowded him for room, bumping him with 100m to go.
But even that didn't stop Solar Wai Wai, who put his head down again to salute right on the line.
"I thought we were going down when he stumbled," jockey Zac Purton said. "It's not often you see a young horse climb up off the canvas like that and go on to win."
Chinese New Year Cup: emotional owner pays tribute to late friend for 'giving me such good horses'
Unsurprisingly, the three-year-old pulled up lame, but it wasn't just a standard knock as he spent the night in the equine hospital after concerns there could have been a crack in his left front leg.
Thankfully, the X-rays came back clear, but he was (rightfully) a bit sore and sorry for himself so won't be racing again for a little while.
Hopefully the incident does not affect the gelding mentally, as Lor has high hopes for him.
"I thought he would improve but later on I think he will need a little bit further," he said.
"Zac told me afterwards, the horse is still a little bit green. I think [his best distance] will be 1,400m to 1,600m.
"I thought he was second, then when I saw the replay in slow motion, I thought 'we still have a chance'."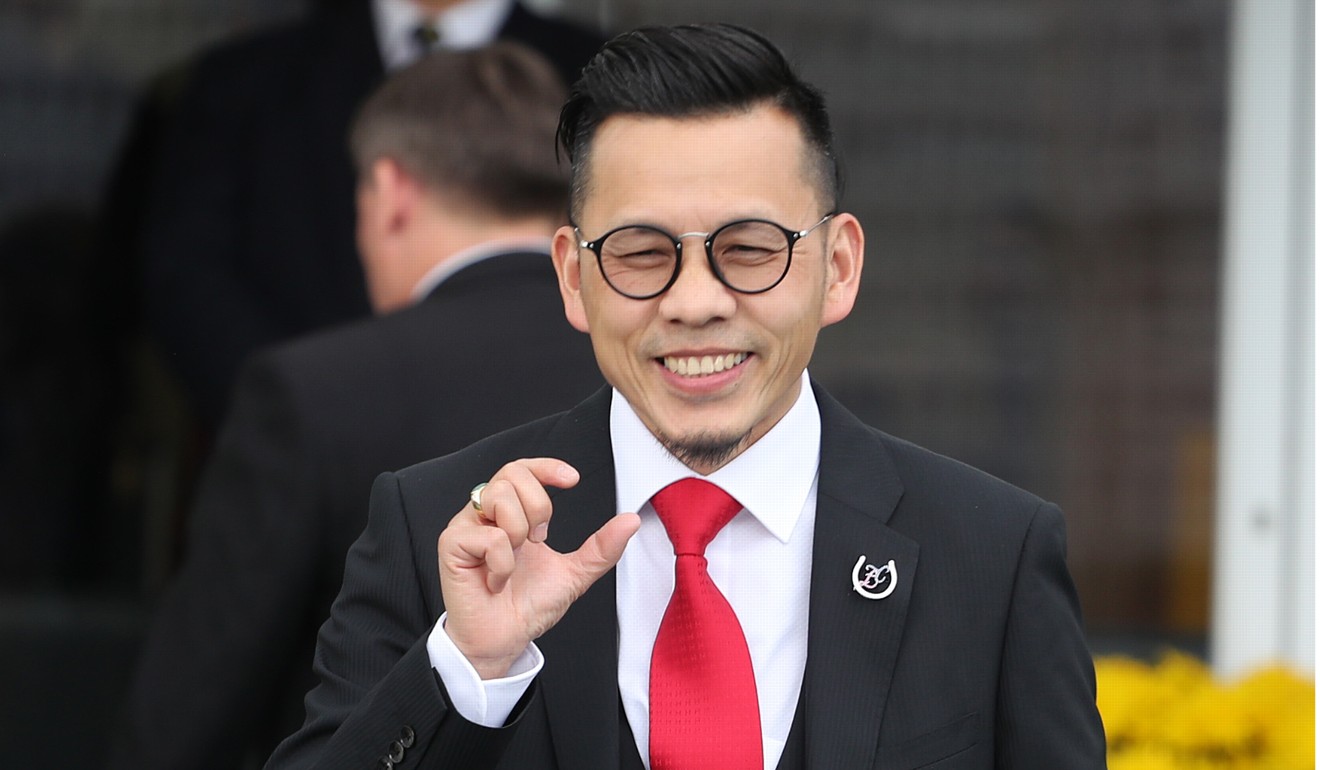 On that point, chief steward Kim Kelly confirmed that even if the bob of heads didn't go Solar Wai Wai's way, the interference he copped from Lunar Zephyr was more significant than the narrow margin and a protest would likely have been successful.
While Van Niekerk avoided a suspension for shifting ground in the straight – he received a warning instead – the instigator of the initial interference, Derek Leung Ka-chun, wasn't as lucky.
Leung was outed for two meetings and fined HK$12,500 for heavily restraining his mount Voyage Star after finding the lead, excessively reducing the tempo of the race and failing to give those behind him a chance to respond, significantly affecting three of his rivals.
Year of the Pig off to a 'lucky start' as monster crowd packs Sha Tin for Chinese New Year Cup
It fits under the "careless riding" banner of charges, but it is not all that common with the most recent example coming in May last year when Alvin Ng Ka-chun copped a two-day ban.
Stewards also suspended Callan Murray for two meetings after he pleaded guilty to careless riding in the second race, but it was good to see that they are letting him serve that penalty after his Hong Kong contract finishes up on February 17 and before he starts his stint in Singapore.
After doing all the right things in trying circumstances, it is the least he deserves.