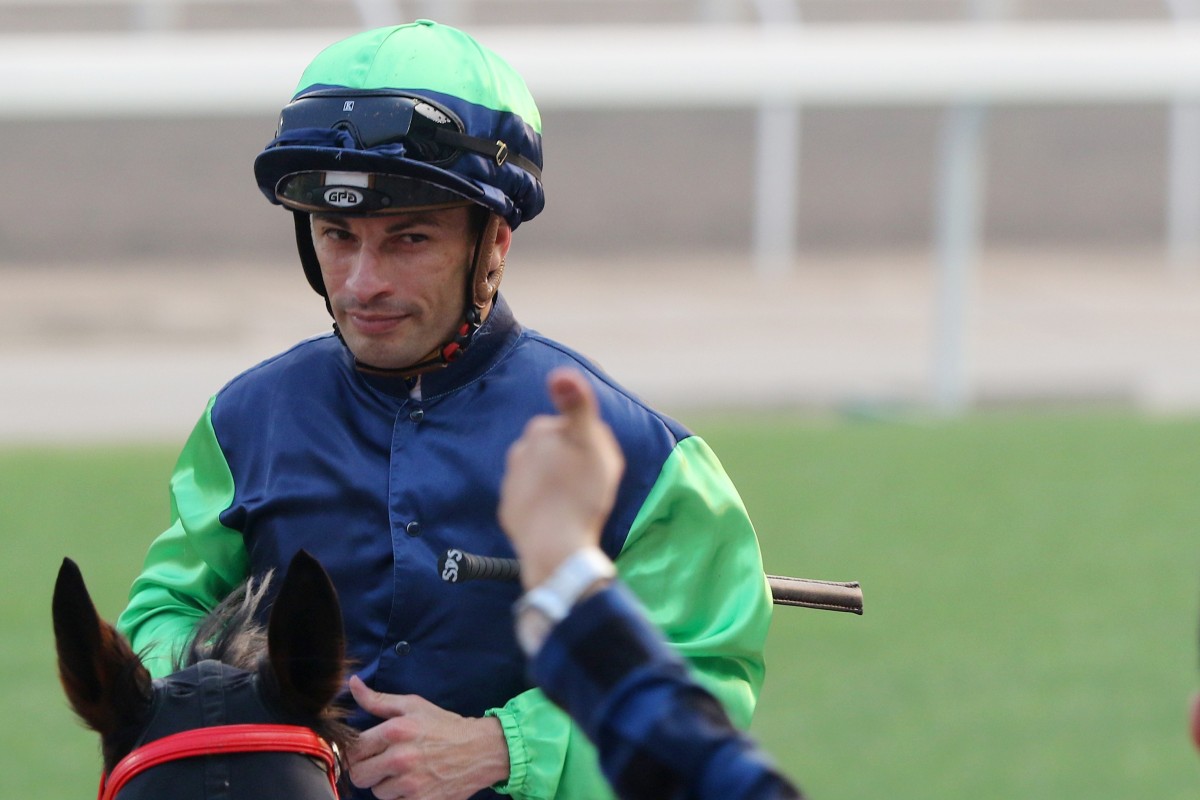 Gun jockey Silvestre de Sousa will apply to extend his Hong Kong licence with the Brazilian in negotiations to push back his riding retainer in Britain.
The 38-year-old is due to return to England at the end of this month, but will stay on for an extra month if his application to the jockey club's licensing committee is successful.
De Sousa has been one of the success stories of the 2018-19 season, with only Zac Purton (40) and Joao Moreira (38) riding more than his 27 winners since his arrival at the start of November.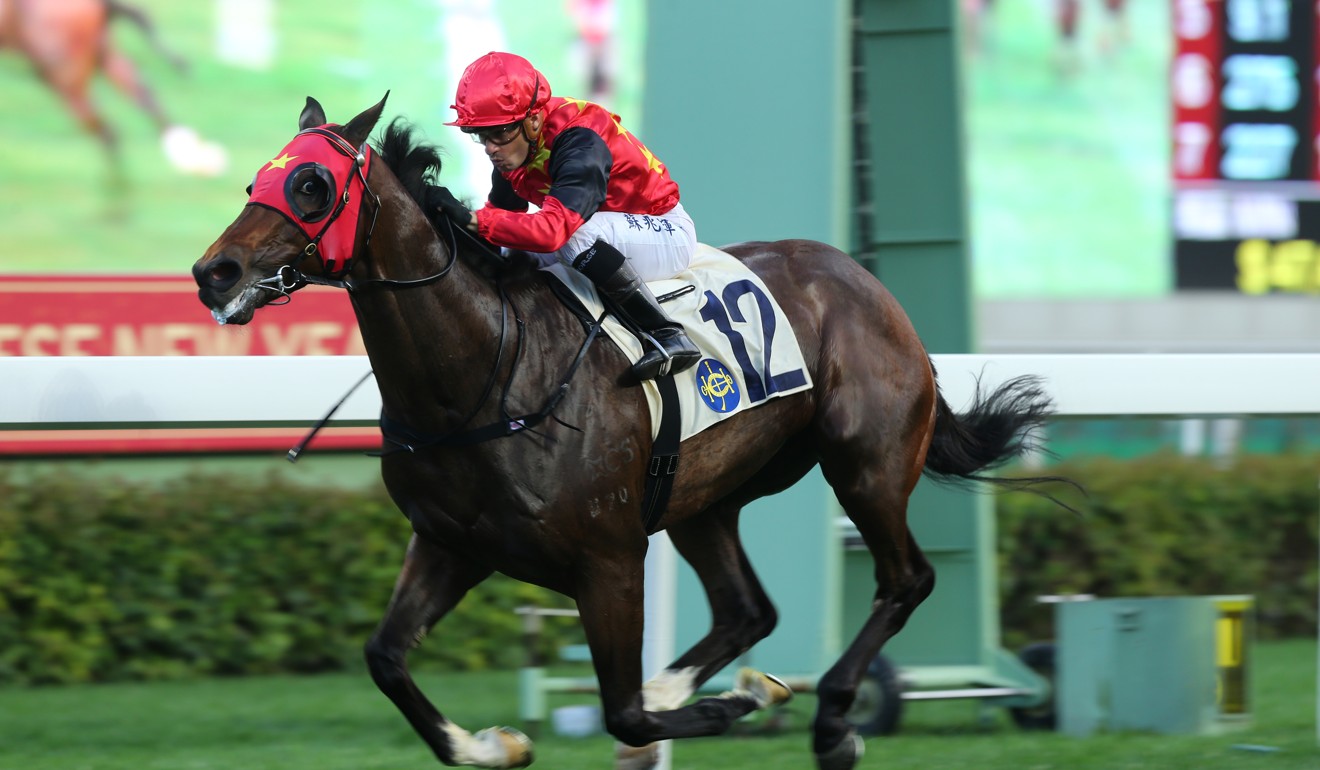 "I will probably try to stay here until the 27th of March, maybe later," De Sousa said. "We have a baby due in the last week of March."
Returning from a two-meeting suspension on Thursday, De Sousa picked up right where he left off, notching up three winners on the day.
During his break, he returned to England, where he confirmed he signed a new retainer but is yet to settle on a start date.
"It was cold [in England], wet and rainy, at the same time it is good to have a little break and freshen up the mind a little bit," he said.
"I was pleased to go back home and see the kids, at the same time I couldn't wait to get back to the warmth.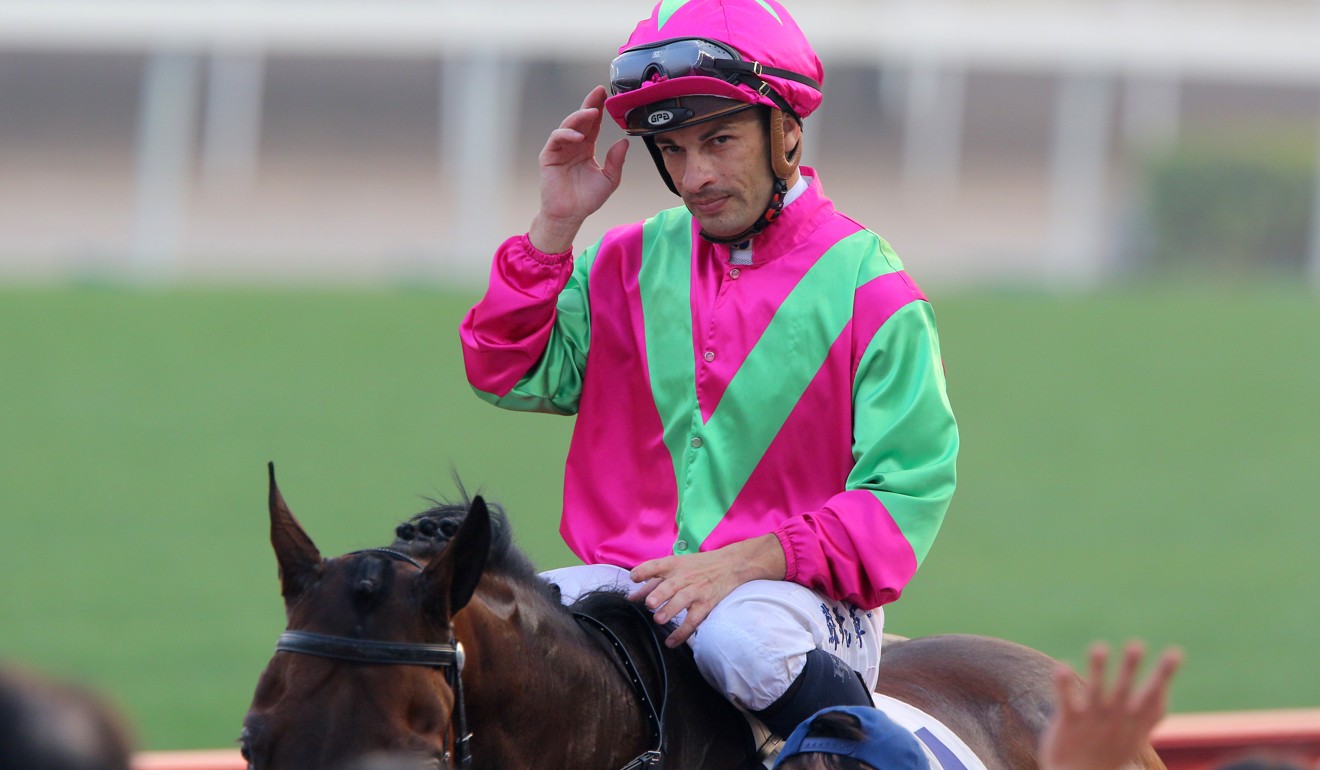 "I'd love to [stay longer], I have to ask my connections back there when they think I will be able to have a run for them.
"It was good, especially after a few days off to come back to bank a few winners. You are always only as good as the horse you ride but I was riding the right ones on Thursday, I am very pleased."
Having won the International Jockeys' Championship and the Group One Hong Kong Cup this season, De Sousa had matched his entire British season's earnings his first seven weeks in Hong Kong.
A shoe in his tail, a night in hospital and a stunning win: Solar Wai Wai's big day
The threat of Equine Influenza also threatens to delay the season in the UK, with authorities scrambling to ensure it does not spread further than it has currently.
A decision will be made next week on a return date to racing after it was called off from Thursday.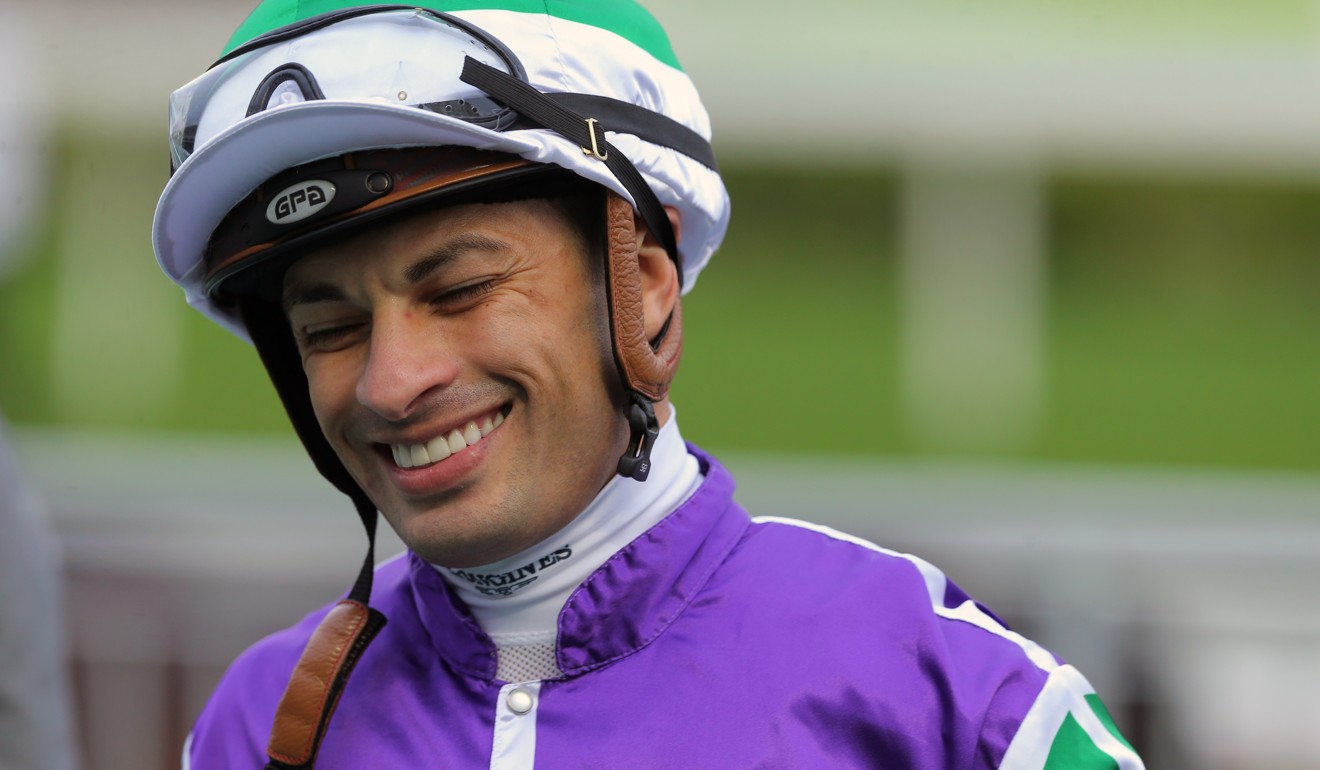 With De Sousa watching the situation carefully, there is a chance that the UK's pain could well be Hong Kong's gain, should he stay on longer as a result.
"There is an equine flu going on with the horses back home so that will give me the option to stay a little bit longer," he said.
Martin Harley declares ambitious long-term Hong Kong goal after advice from champion Ryan Moore
"I have never seen England have racing shut down for a day, and it has now happened so it must be quite serious.
"I want to go back for when the horses start running, I don't think it is important for me to go back before that, especially now with the equine flu, what's the point?"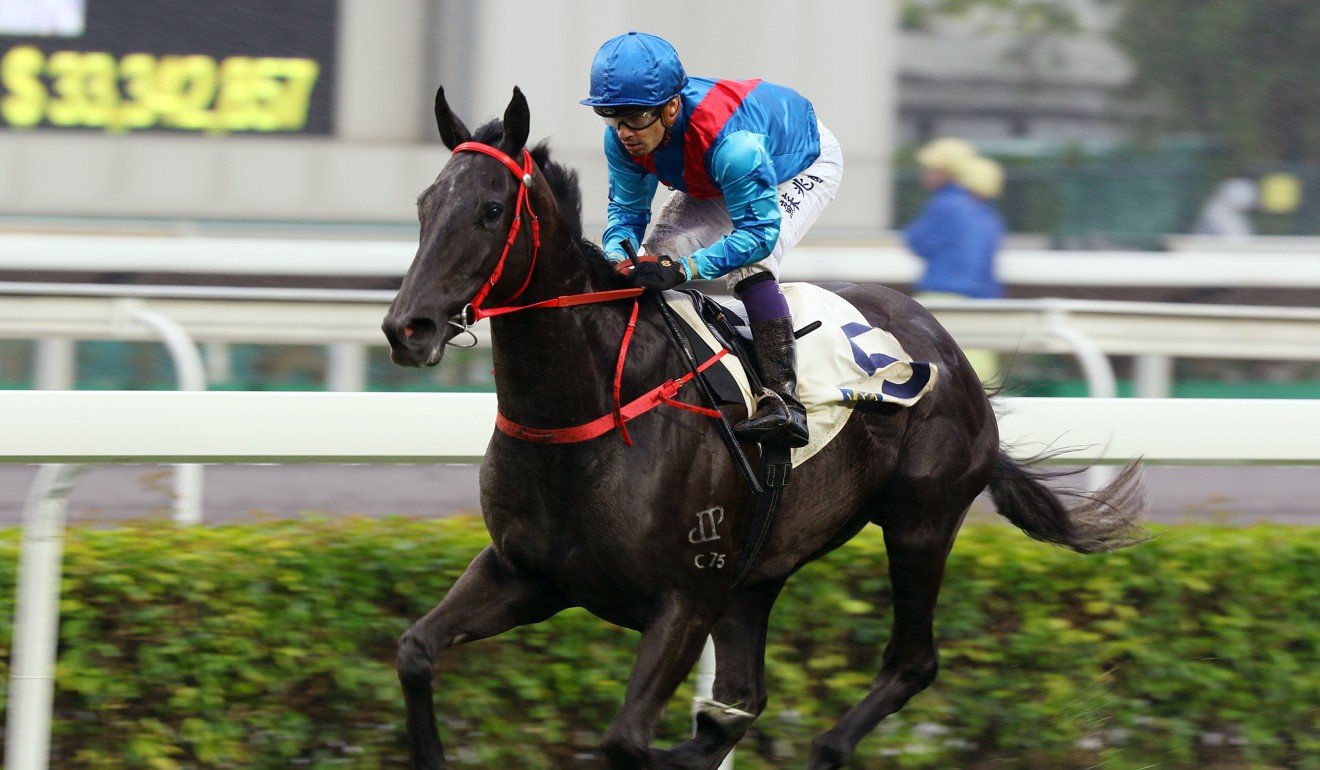 Having lost the ride on early Derby favourite Dark Dream to champion jockey Purton while overseas, along with the ride on dual Group One winner Pakistan Star in the upcoming Gold Cup, De Sousa said he was hungry to secure more top mounts.
"Hopefully I am here until the end of March and I am trying to pick up a horse to go to Dubai or something like that," he said.
"I got thrown off and I don't have anything for the Derby so I am open for the rides, I am open for offers."