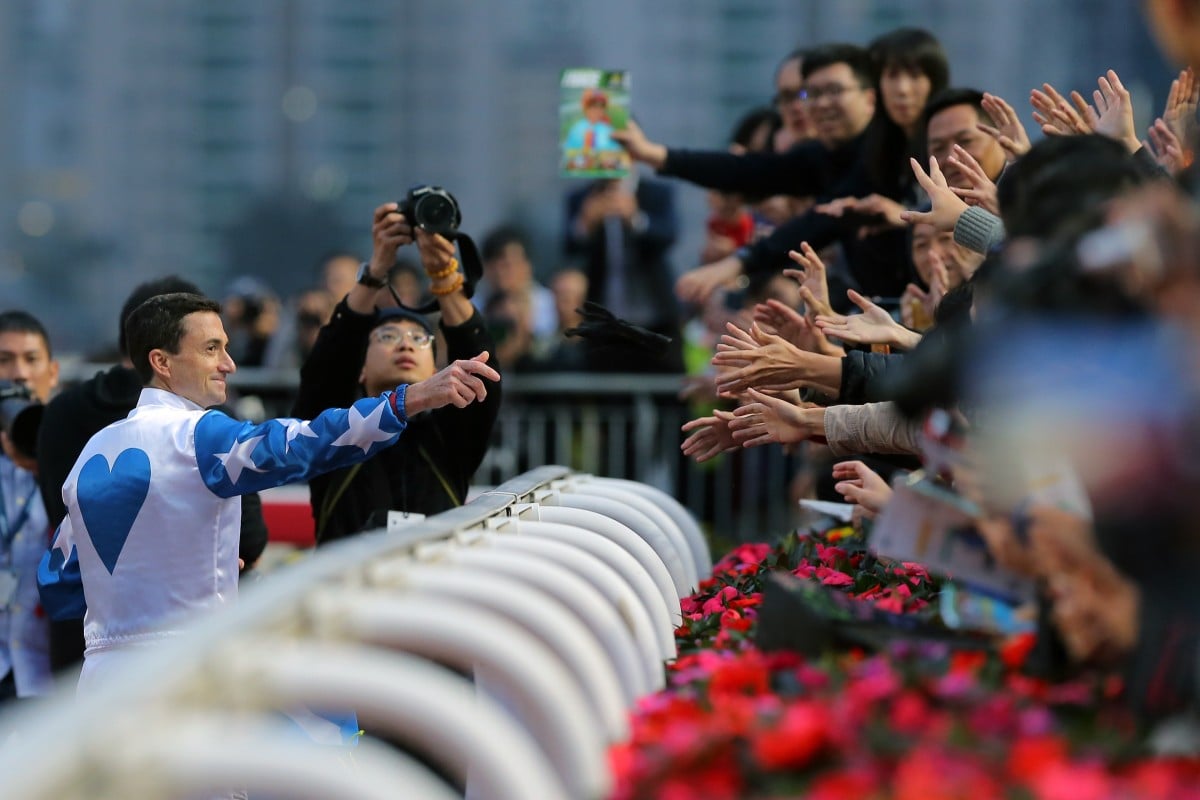 Addressing your thoughts, questions and statements about Hong Kong racing. Have something to say? Send a tweet to @SCMPRacingPost.
Farewell to the legend Douglas Whyte – @LeeMingDonald
The parade ring was as full as it ever is for the final race of a meeting, packed with punters wanting to give Douglas Whyte an appropriate send-off after all he had achieved.
Now, it is fair to say the grizzled punters at Sha Tin can be fickle – this is the same group of people who booed the 13-time champion when favourite Multimillion ran off the track a week earlier – but they were aware of the moment and wanted to send him out in style.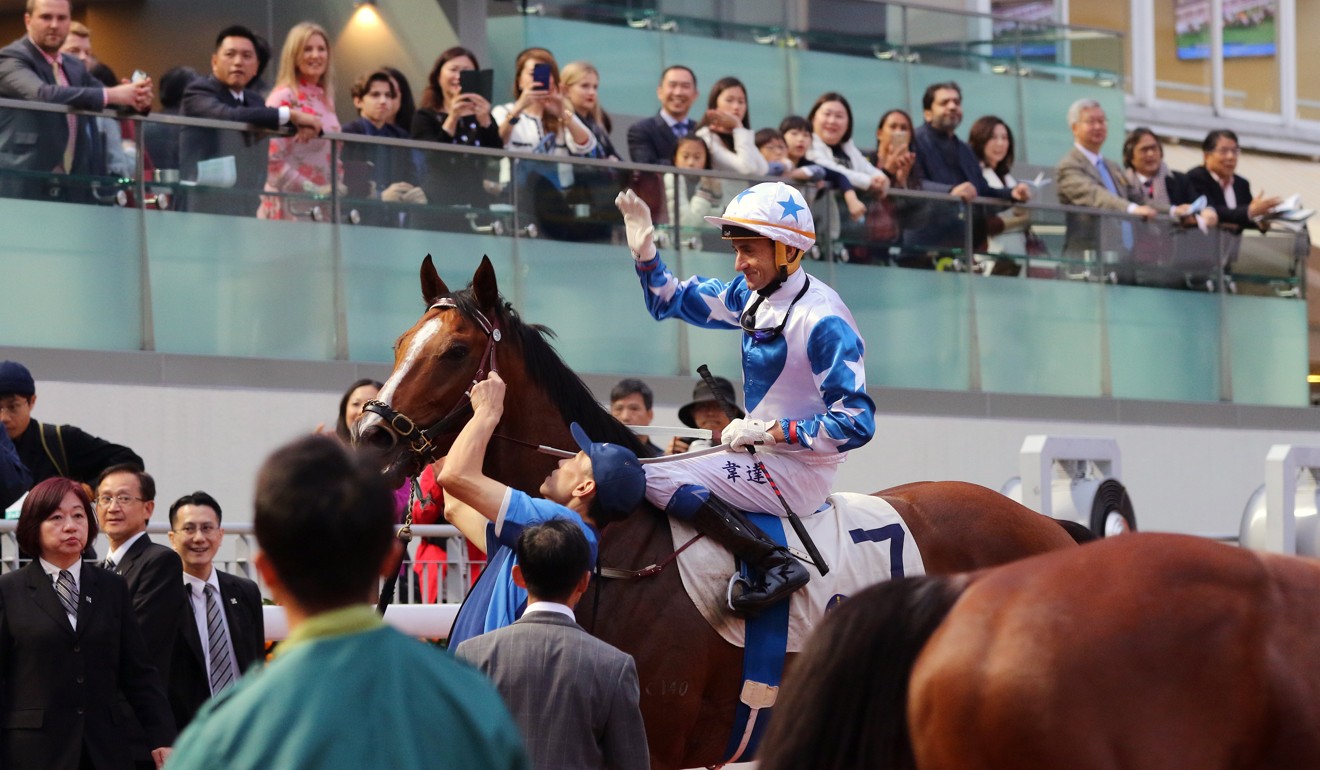 Typically, after jockeys are legged aboard their mounts, they do one lap of the ring before heading to the track, but Whyte didn't do that, instead jumping aboard Uncle Steve (yes, that was the horse's name) and going straight out, leaving some confused.
Did he think he would get emotional when the fans started cheering? Was it a ploy to ensure everyone would go out and wait for the final goodbye after the race?
Actually, none of the above – it was Whyte being the consummate horseman until the end.
Douglas Whyte signs off with a rare tear and a special farewell from his fellow jockeys
"It was deliberate because the horse is very fragile and I knew I was going to get a send-off," Whyte revealed.
"There was no way I was going to go through the people – even behind the gates they tried to put a hood on him and he took off the other way. He was supposed to have a pony, it touched him and he nearly jumped the rail. He's just a quirky horse.
"He needs time and rightly so, it was only his first run and he's only had one trial in Hong Kong. It was just a precaution as opposed to anything else. I discussed it with [chief steward Kim] Kelly [on Saturday] and he was very good in allowing me to do that.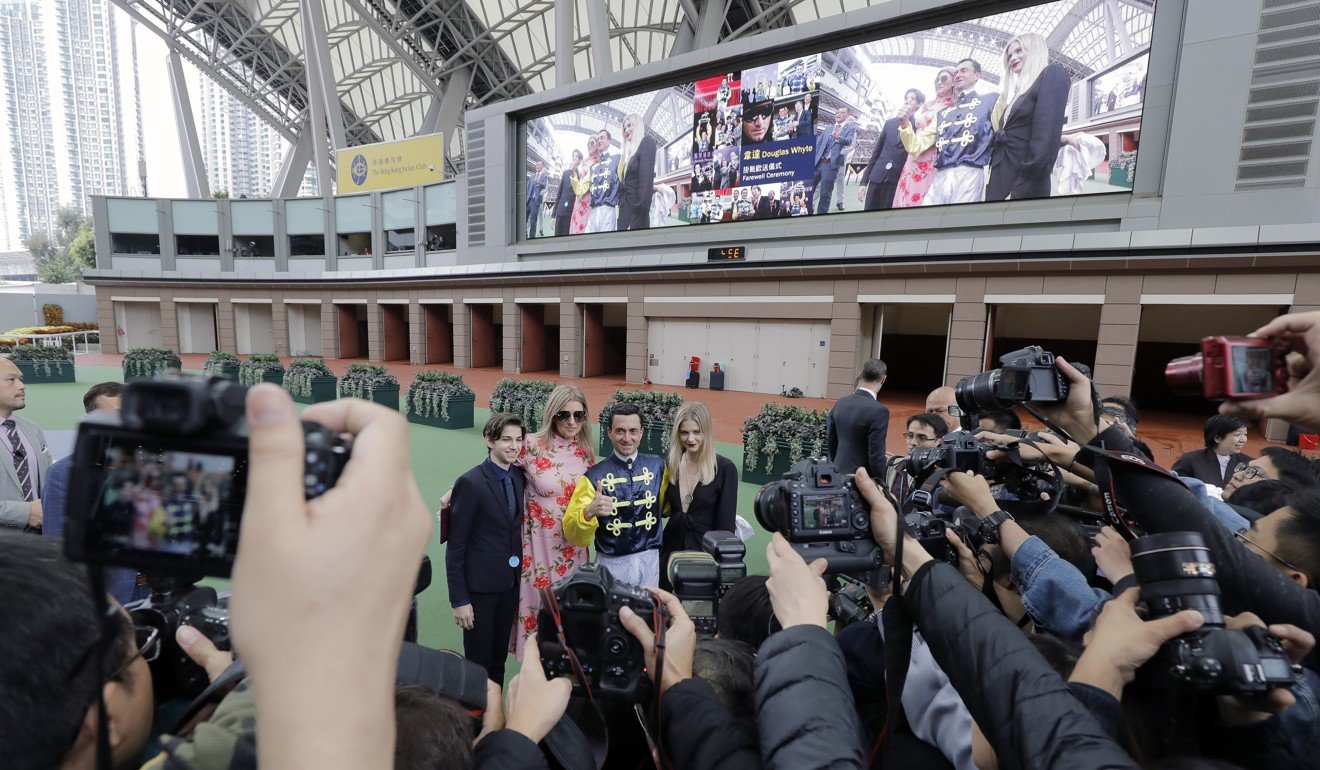 "So it was a nice send-off for everyone rather than having a problem, it went smoothly and the horse had a cracker."
After a peach of a ride from Whyte, Uncle Steve loomed up with 150m to go and the crowd went wild, but he just peaked on his run, ultimately finishing fourth.
But that created another little problem – Whyte had to weigh in afterwards.
Douglas Whyte adamant he should have bowed out with a win
In hindsight, instead of coming straight back to scale to do that, he should have paraded up the straight for the fans before completing his official duties. It wouldn't have taken any longer than it does for the winner to do all their photos, then Whyte could get back out and have a more personal goodbye with those who stayed behind, which he did anyway.
That last bit did degenerate into a bit of a circus as fans fought for jackets while photographers and other media members swarmed around Whyte like a pack of rabid dogs – but hey, that's Hong Kong for you.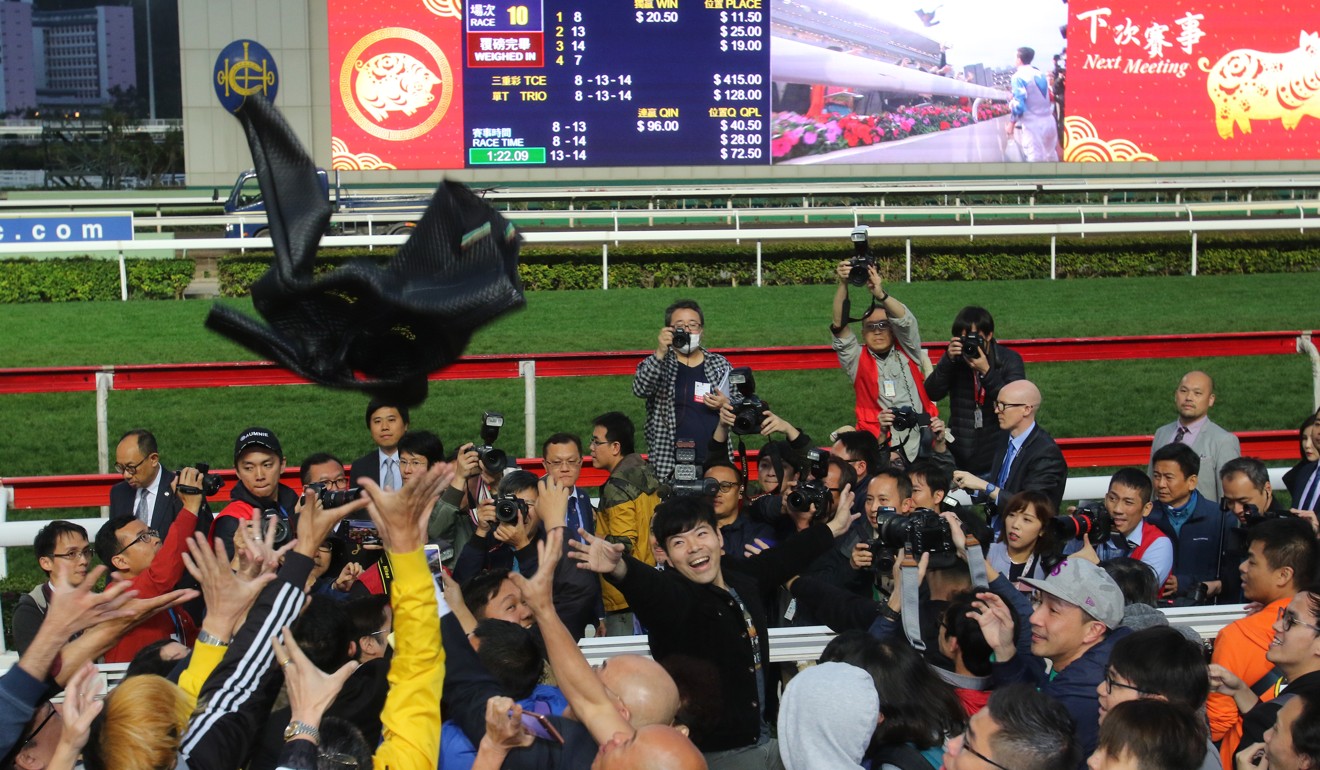 The other "off-Broadway" highlight of the Durban Demon's day was the interaction between the 47-year-old and reigning champion Zac Purton.
Douglas Whyte's glorious ride to become the greatest jockey in Hong Kong racing history
There was certainly no love lost between those two at the height of their rivalry earlier this decade, but since the announcement that Whyte was retiring from the saddle to join the training ranks, that frosty relationship has thawed. Purton even found his nemesis' number and reached out to send him a message of congratulations.
So while everyone was waiting for the farewell ceremony to begin, Purton decided to get in on the act, bending down on one knee and pretending to shine Whyte's shoes, with the latter happy to play it up.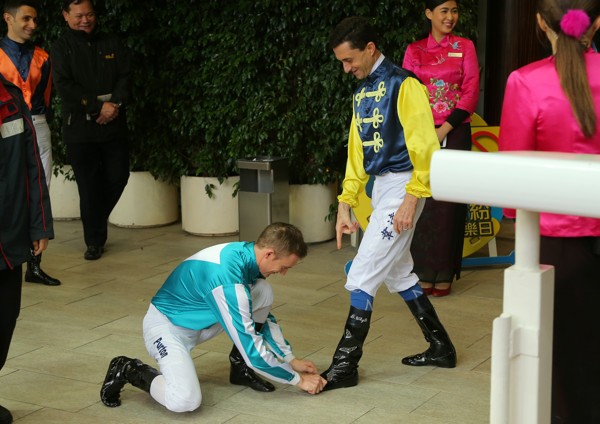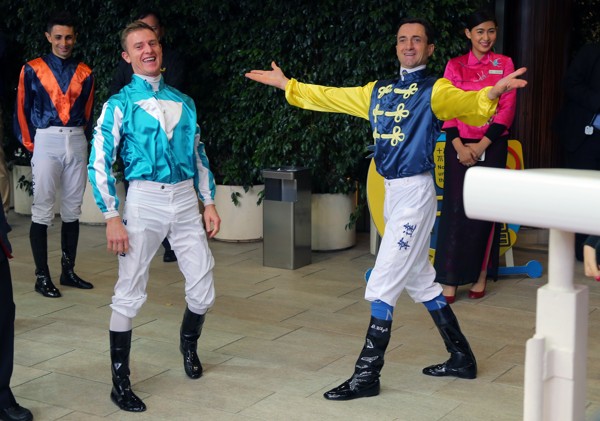 Those who were around when the animosity between those two was at its peak couldn't believe what they were seeing, but it's a good reminder that time heals all wounds and people can put aside their differences when it matters.
Plus, Purton will ride for Whyte at some point next season so there's no point holding onto a grudge if it's going to hurt both of your wallets.