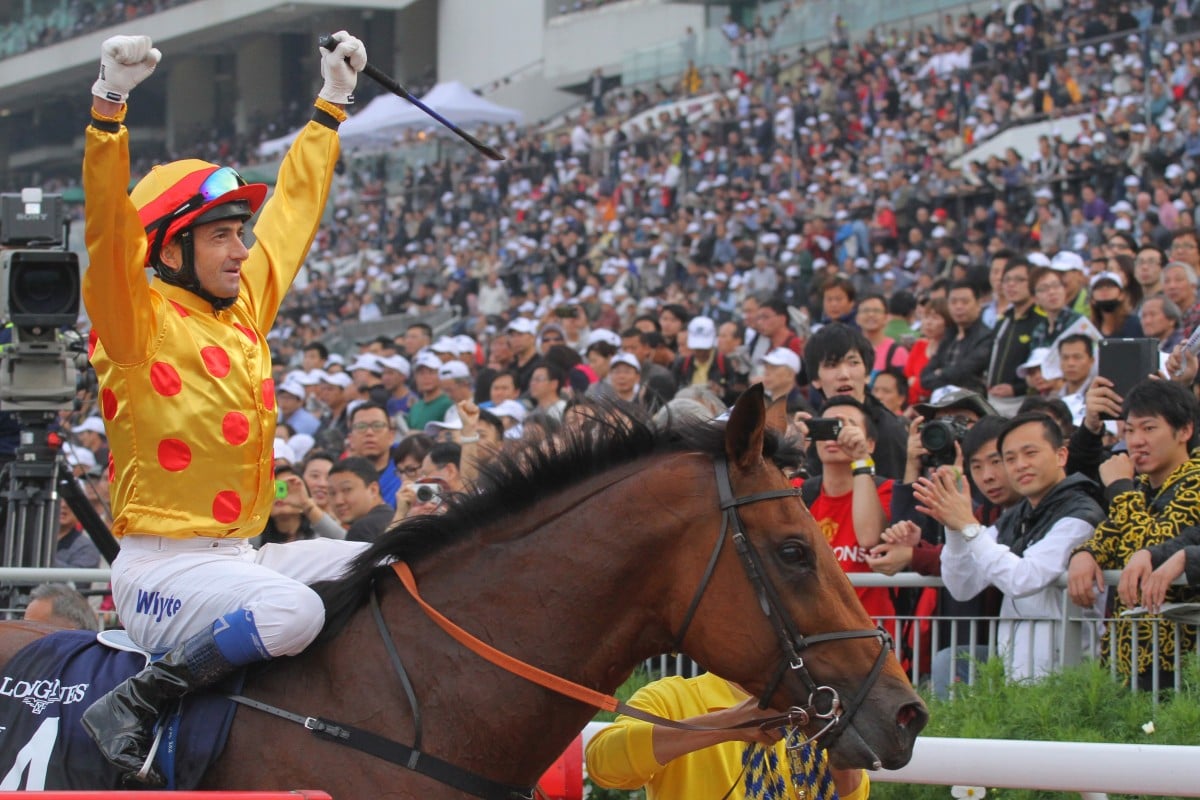 Douglas Whyte's career as a jockey started with an ultimatum from his mother at the age of 12 and it will finish some 35 years later in front of an adoring crowd at Sha Tin in his adopted home.
It has been a phenomenal journey for the man who first sat on a horse at the age of two in his native South Africa and went on to become the greatest rider in Hong Kong racing history.
The numbers are unparalleled – 1,813 winners across 23 seasons, 13-straight championships, his horses earning a tick over HK$1.586 billion in prize money. It is hard to see any of them ever being matched. For context, iconic jockey Tony Cruz sits second to Whyte in terms of winners with 946.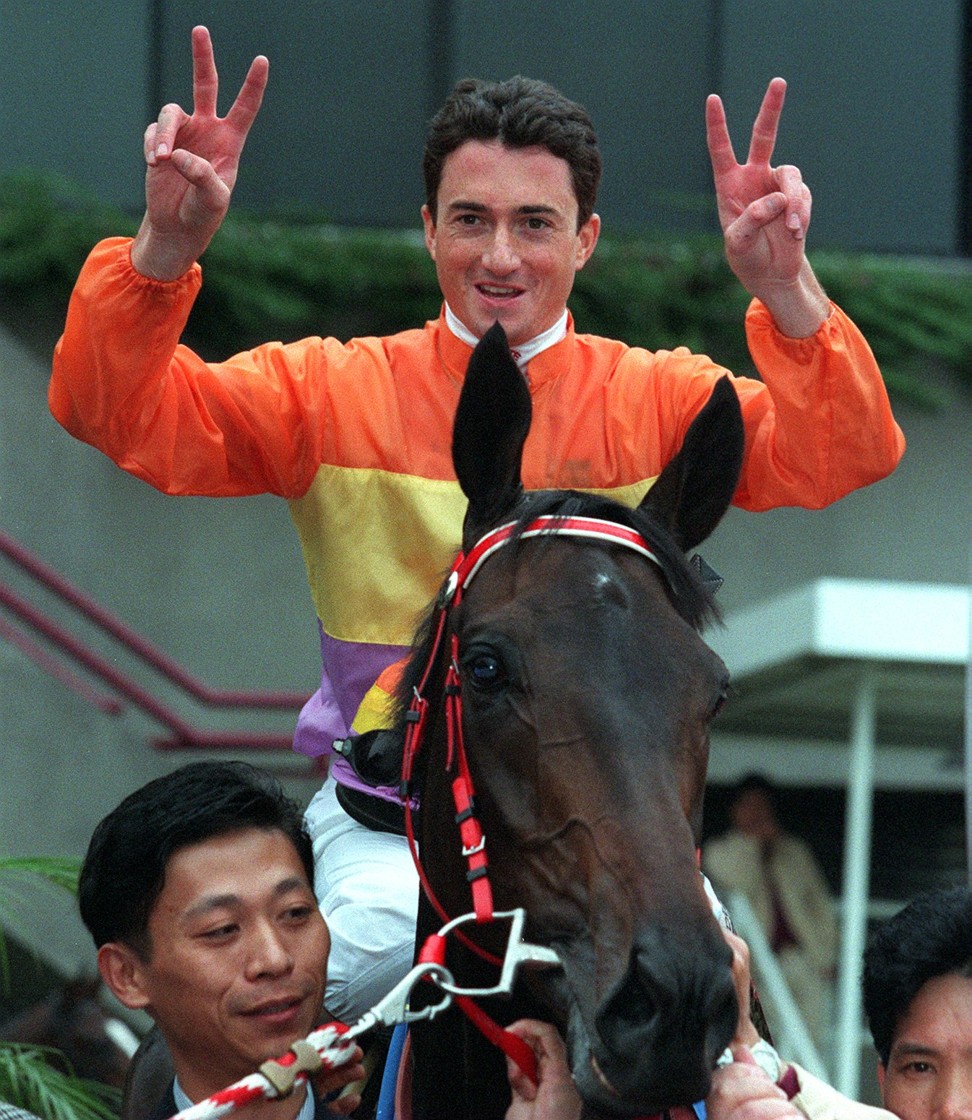 For Whyte, it all began with one of those classic sliding doors moments – the kid who loved showjumping and competing was confronted with a life-altering choice.
Like Tony Cruz in 1996 when 'the Red Sea parted' in his final race, Douglas Whyte hopes to go out a winner
"I had to make a decision at the age of 12, whether I go to the South African Jockey Academy," he said.
"My mother tried to make it tough on me, she said 'if you stay I'll buy you another pony' if you go I'm selling the two that you've got.
"That's how much I wanted to be a jockey, I had to give up my ponies and leave home and go do a five-year apprenticeship."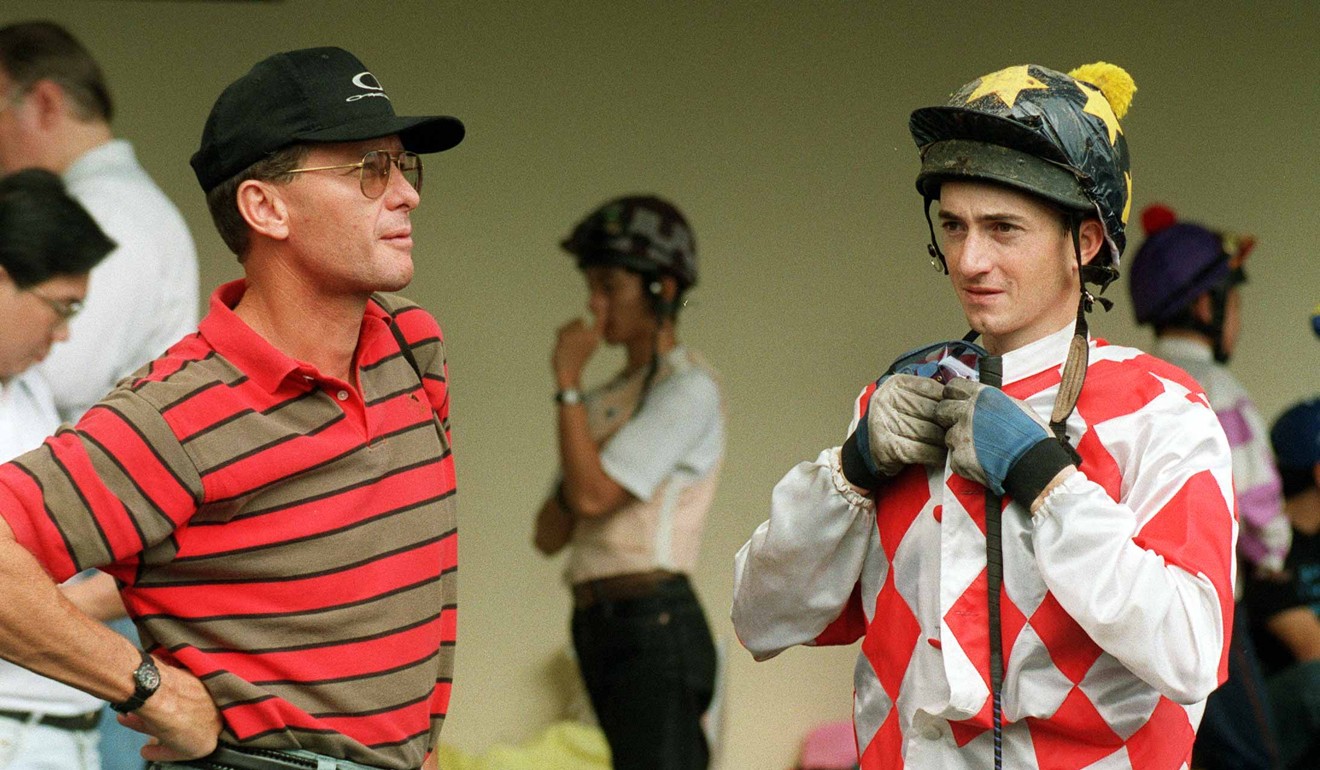 Even now at 47, Whyte can still vividly remember the day he arrived at the academy, his five years there and how he was forced to grow up and stand on his own two feet.
Douglas Whyte collects 1,800th Hong Kong winner – and he is not stopping yet
That's where he honed his defining characteristic – his ruthless competitive streak. The single factor that allowed him to stay at the top for so long.
"I was fierce," Whyte acknowledges. "When I had that feeling and that hunger from [winning the championship] the first time, I knew I was going to do it the second time. I didn't think I would do it 13 times but once you get that hunger and that desire – nothing was going to stop me."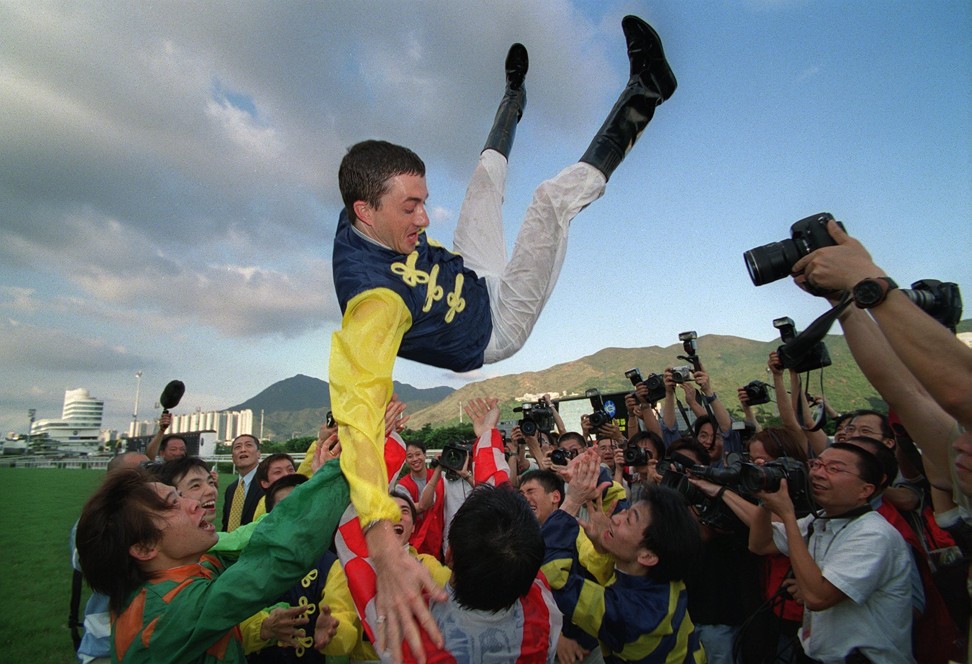 The best example of that came in 2009-10 as he and arch rival Brett Prebble engaged in a sometimes bitter battle for the title.
Douglas Whyte retires, becomes Hong Kong's newest trainer
Prebble led by 16 winners at one stage, but Whyte managed to overhaul him in the dying stages and prevail 100-99 in a fight that went down to the final meeting of the season.
"That year, I must admit, was the first time I was willing to concede that I was going to get beat," Whyte recalls, admitting it is one his proudest achievements.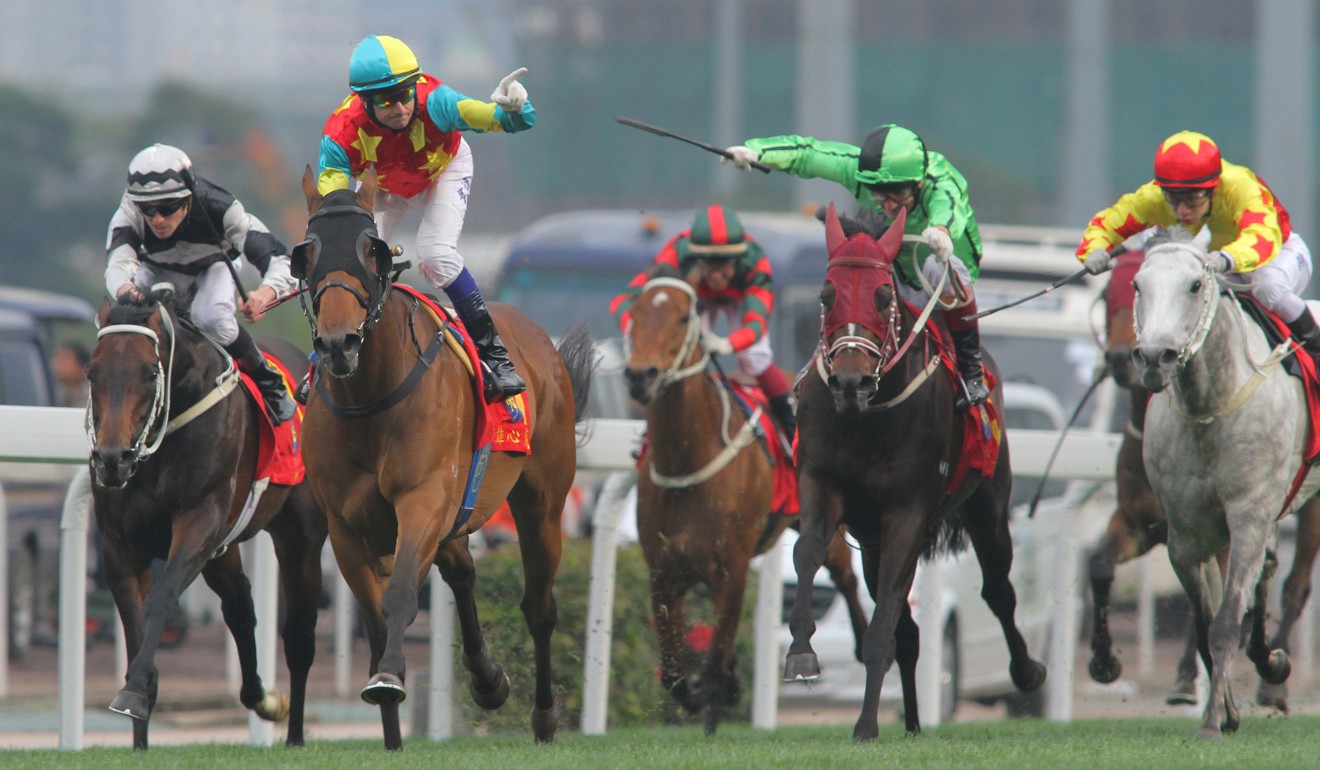 "But then unfortunately he made a comment in Australia to the press and it got back to me and I've always lived by 'don't count your chickens before they've hatched'. You're only a winner once you've got past the winning post and his number wasn't up yet.
"So I stuck to it and beat him by one and that was one thing for me that I didn't think I could do but I had to find a way."
It's the same mindset that meant the frustration of a loser always outweighed the joy of a winner.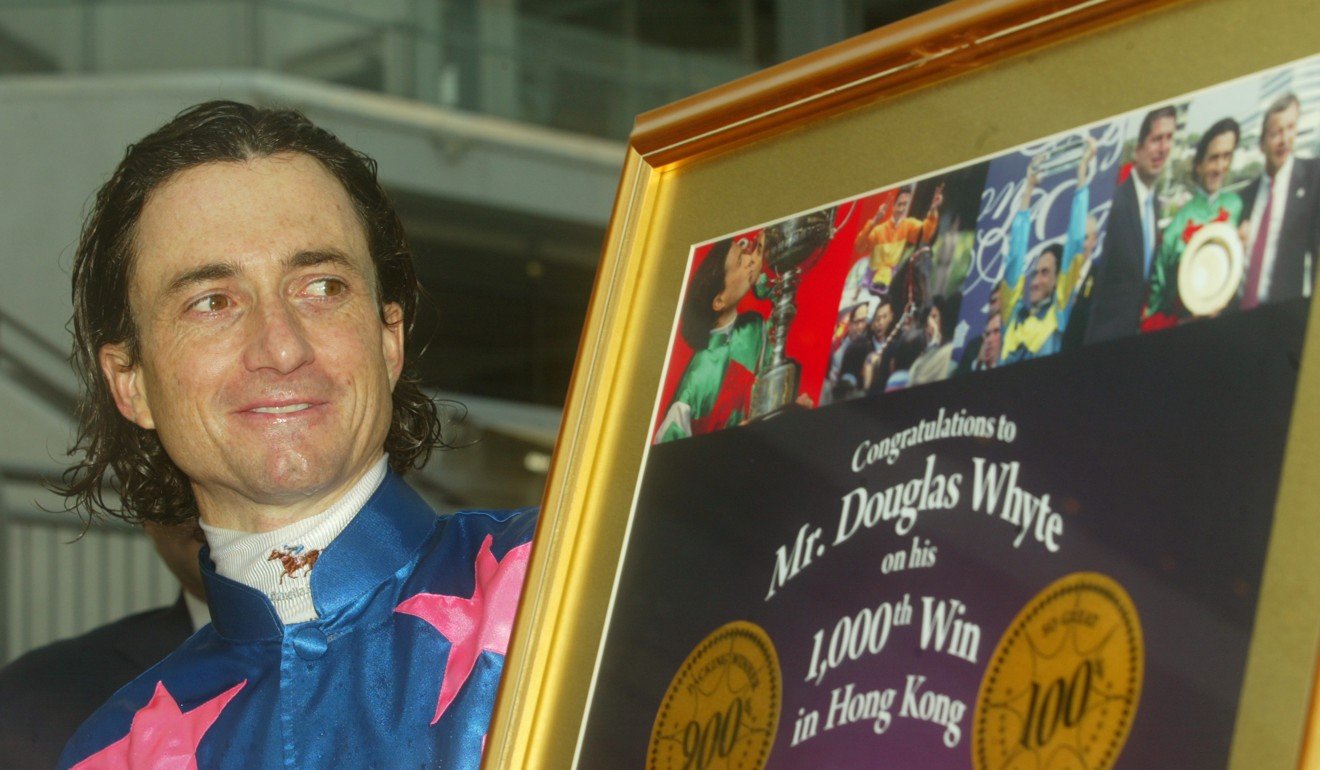 "I hate getting beat, so there's a lot that got away," he said. "So much that there was a five-timer and I got beat a head on one and I went home pissed off. You don't reflect back on the fact you won five."
Douglas Whyte given a hero's farewell after final Happy Valley ride
Whyte is widely respected for the way he manages trainers and owners, but he believes it is simply a product of being honest and following through when he makes a commitment.
However, his determination to maximise his winners saw him change the way jockeys manage their rides.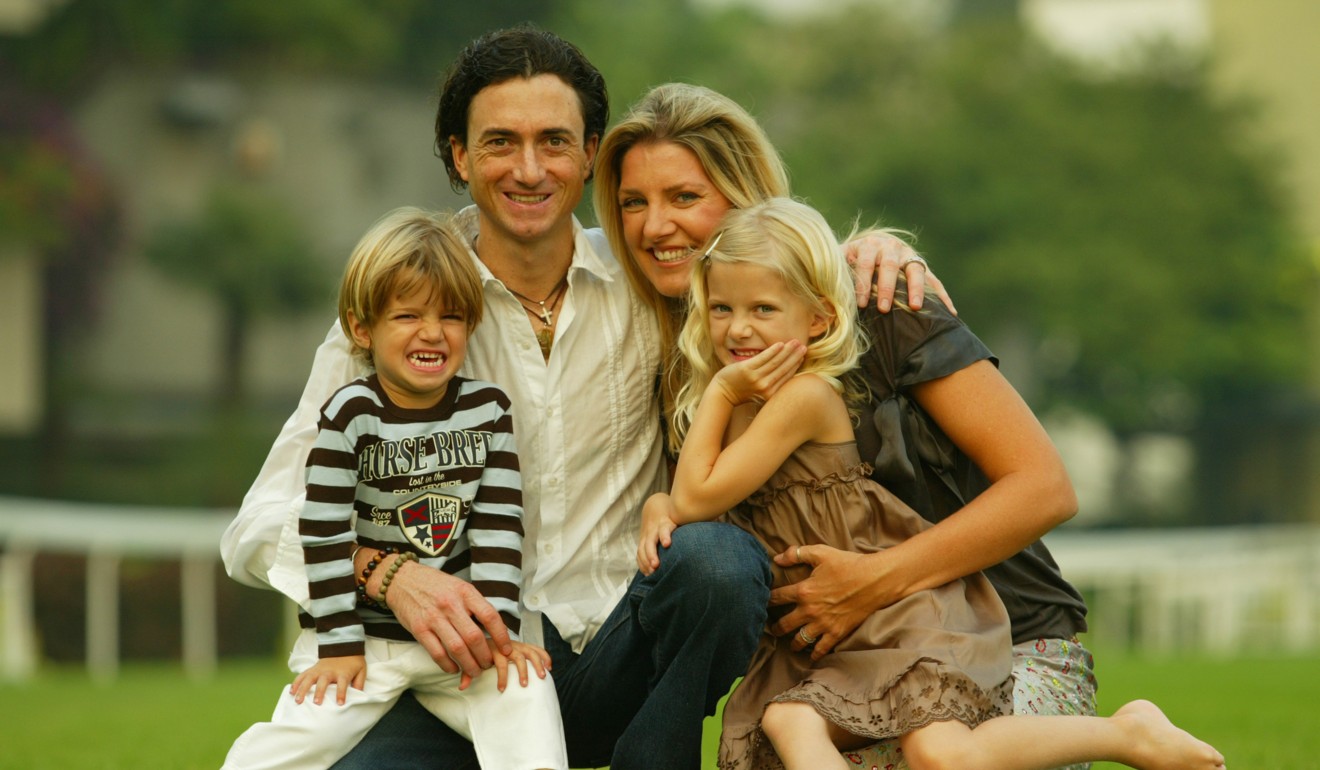 Frustrated with the old system where he would have to wait until the entries came out to see who he could be aboard, he got on the front foot instead.
"I started asking, 'which race are you planning on running' and from there I built momentum," Whyte said.
"I started writing down everything – which day they were going to be running so that if someone else asked or if I was galloping another horse I would know where they were going.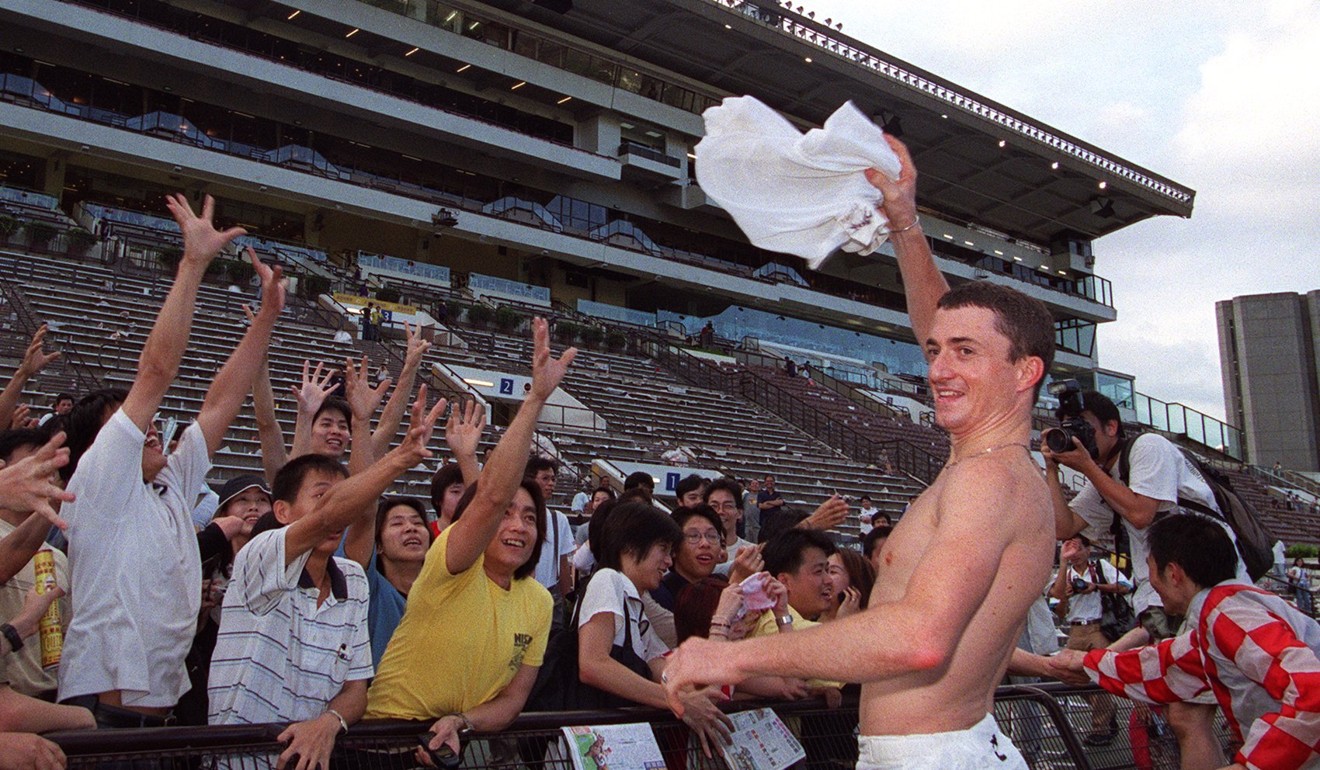 "When you're flying and riding three, four or five winners a meeting, it is very easy to deal with people – they want to deal with you."
Why giving Douglas Whyte a training licence now is the perfect move
Is there a win that stands out? It's a question he gets often and when pressed he nominates London News' victory in the 1997 QE II Cup.
"He was the start of my whole career here. We came over as the underdogs from South Africa, nobody ever expected a horse to leave South Africa, let alone compete in a Group One and we won it," he said.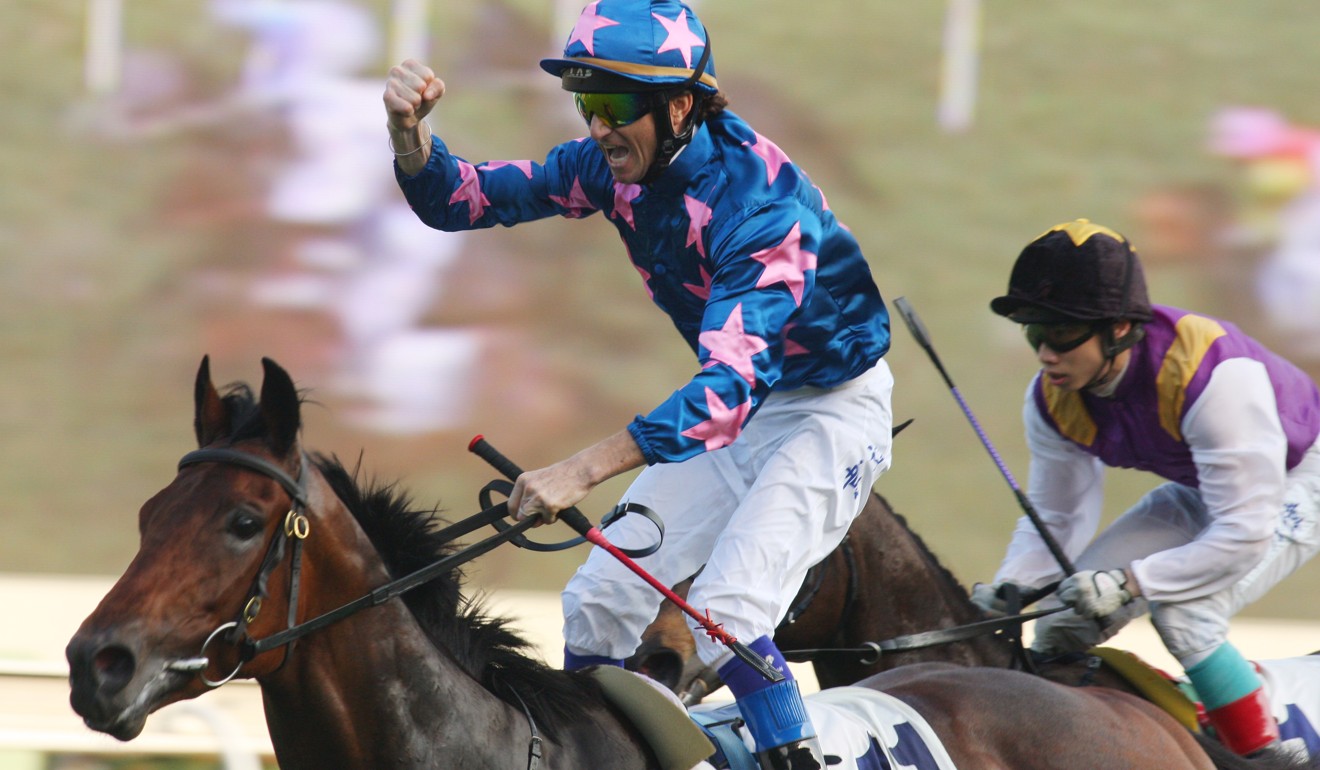 "But every winner has been special. Especially the ones where I have had input – you change the gear or you change the distance or you work it differently. Those ones you go home and you get a lot of satisfaction out of that."
It is an attitude that will hold him in terrific stead as he embarks on the next chapter of his life as a trainer.
But that is still to come, this is the moment to honour everything the "Durban Demon" achieved in the saddle and tip your cap to a legend of Hong Kong racing.
"Sometimes you've got to look back and say you've had a good innings, you can't be greedy," he said.
"I don't think I can complain about anything. If I could have it over, I wouldn't change it."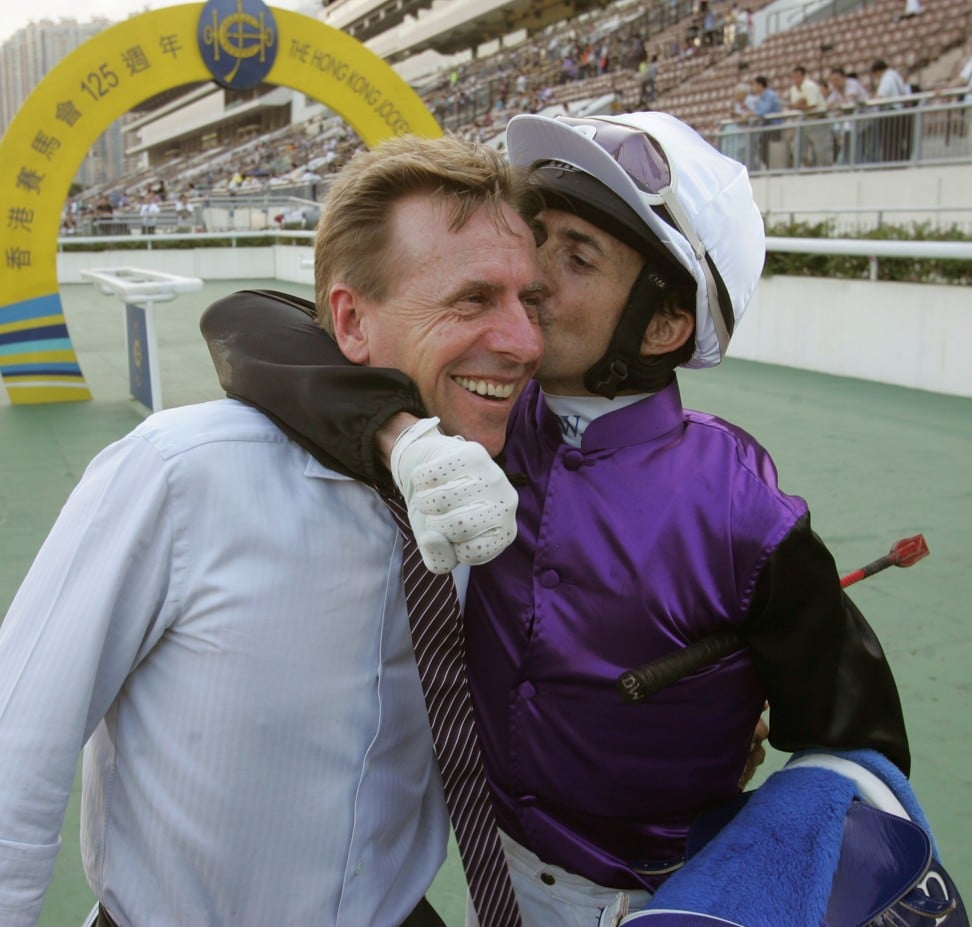 Douglas Whyte by the numbers:
13 – consecutive Hong Kong jockeys' championships (2000-01 to 2012-13)
1,813 – total Hong Kong winners, 967 more than anyone else
Six – biggest haul in a day, which came at Sha Tin on April 7, 2013
Three – International Jockeys' Championship titles (2002, 2007, 2008)
114 – biggest haul of winners in a season (a then record in 2005-06)
12,246 – total number in rides in Hong Kong, the first coming on September 8, 1996
HK$1,586,280,034 – total amount of prize money his rides have earned across 23 seasons
HK$129,535 – average prize money earned from each ride
23 – Hong Kong majors, including three Derbies, three QE II Cups, three Stewards' Cups and three Champions & Chater Cups
14.8 per cent – career winning strike rate