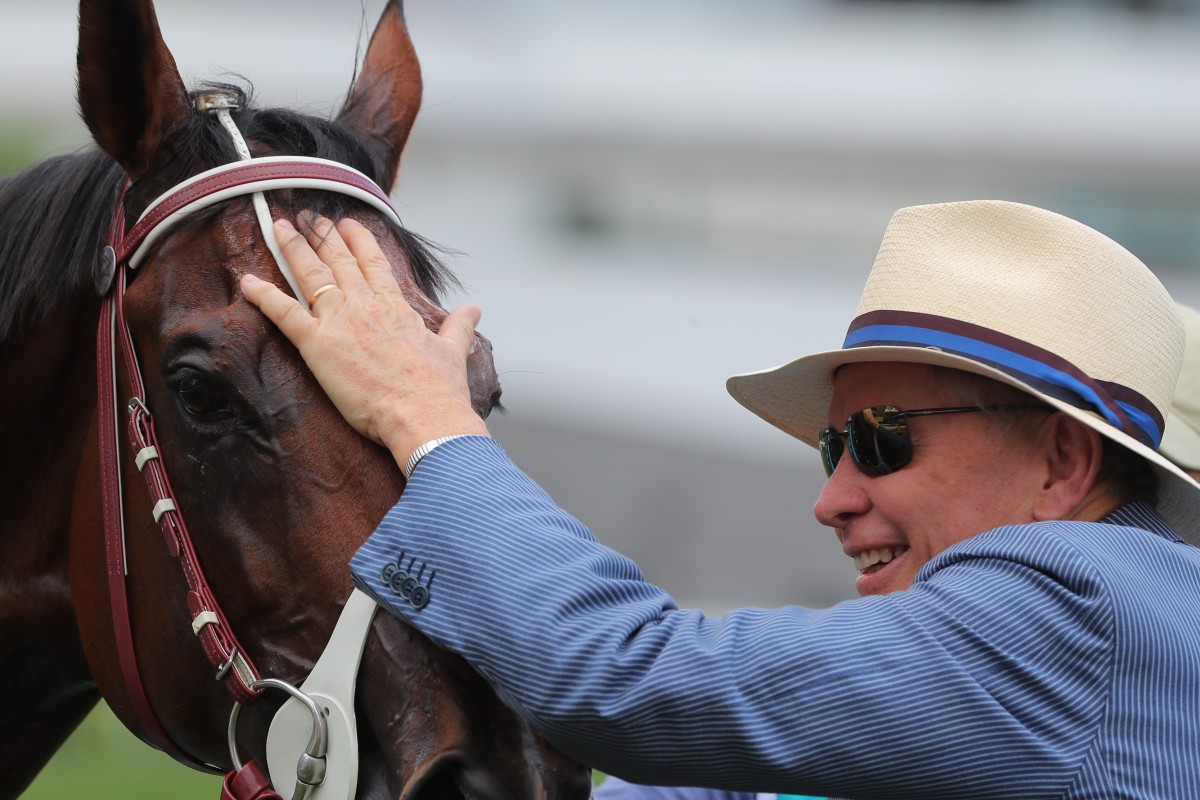 Champion racehorse Beauty Generation has reinvigorated trainer John Moore as he enters the twilight of his illustrious career.
Last season was the 68-year-old's worst in Hong Kong since 2004-05, managing to chalk up just 33 wins, of which Beauty Generation accounted for five.
With 32 winners already this season, Moore paid credit to his superstar six-year-old who has been the stable "flag-bearer" to the world.
"Any trainer, anywhere in the world that picks up a world-class champion miler, it will make you, it will help you," he said.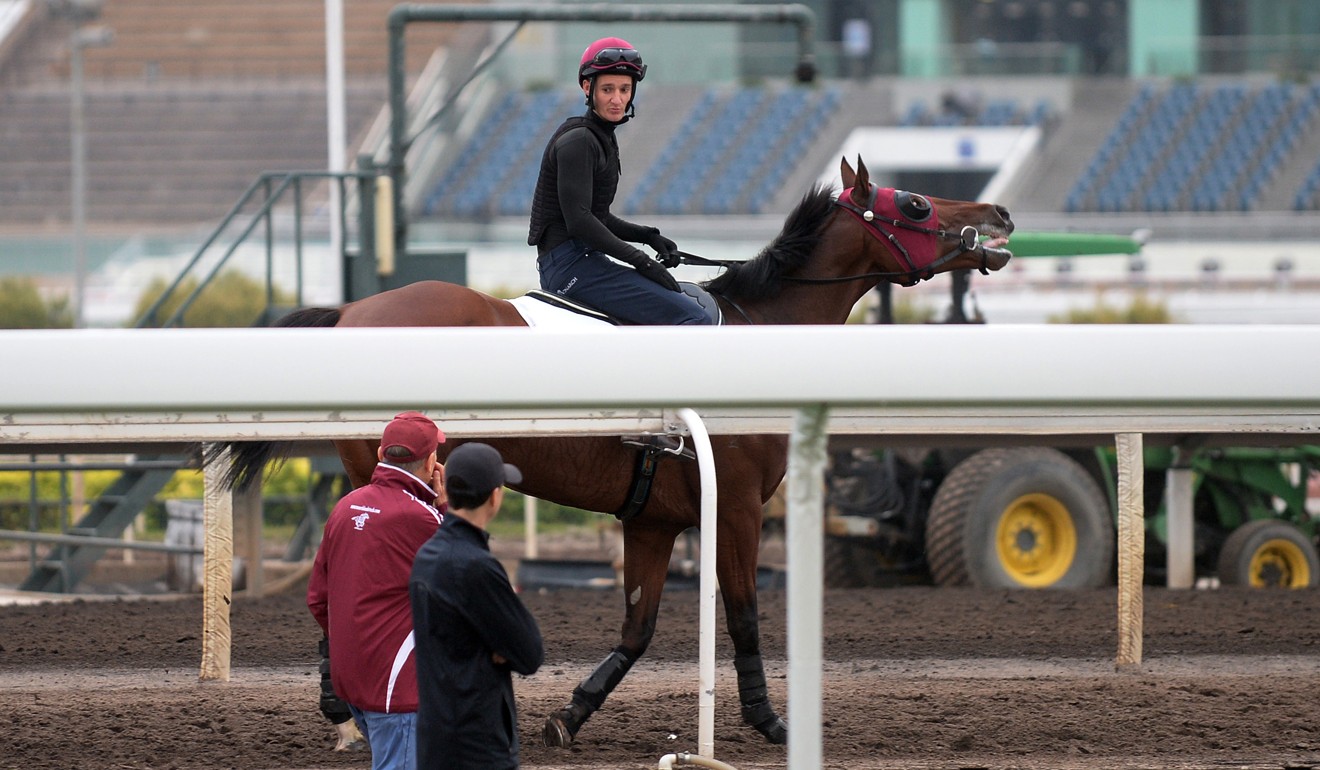 "I had to restructure and I restructured with the help of him [Beauty Generation]. It's kept me up in lights – he has been the flag-bearer for the stable.
"When you have got a horse like this that has won as many times as he has, along with Group Ones, it brings attention to the fact that they [owners] can spend money with me and get a result.
"Beauty Generation was expensive, now he is turning out to be cheap."
Can Beat The Clock, Conte take it up to Beauty Generation? John Size says 'we have a chance'
With the Jockey Club forcing Moore into retirement at the end of next season, the Australian lauded his "next crop" of young horses who he says are set to be the next champions of Hong Kong.
"I am up to 65-66 horses now with more coming, it is great, people are knocking on the door. It's amazing when after last season you would have thought people would have been stand-offish," he said.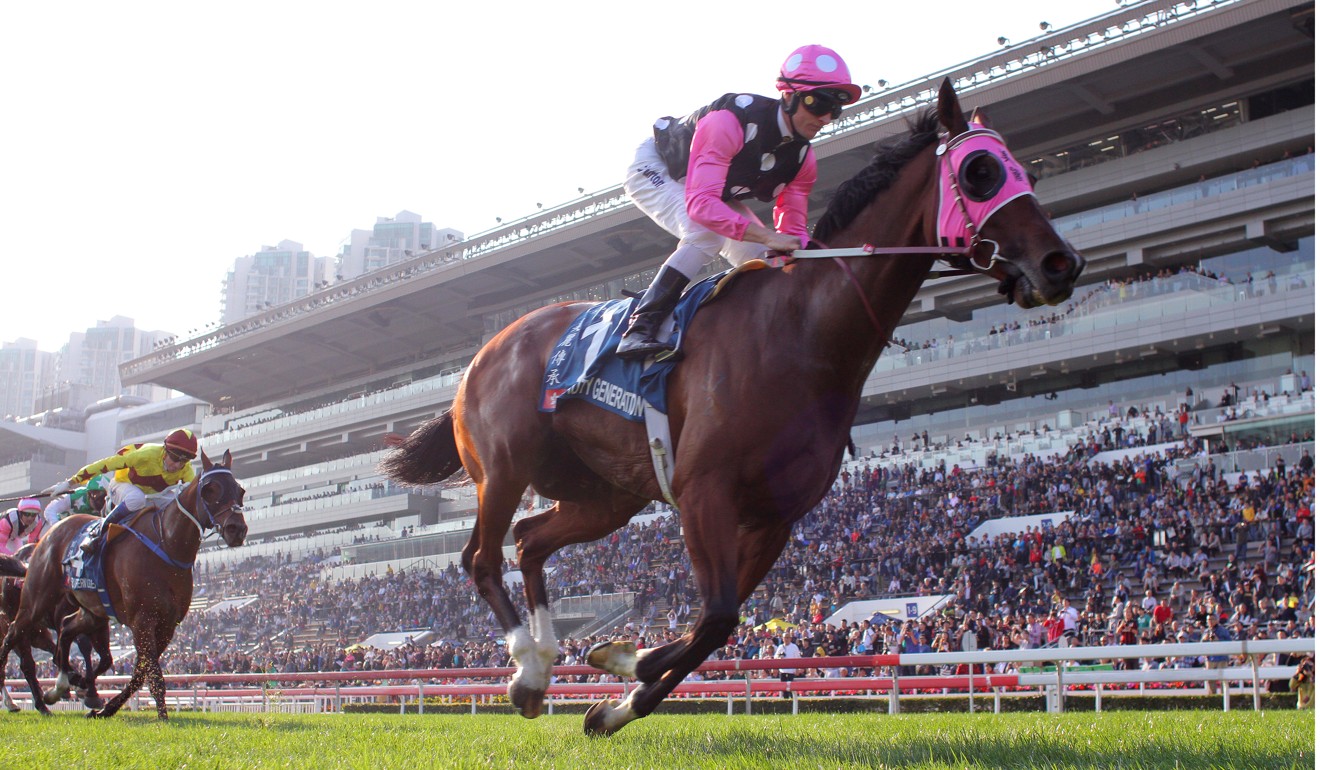 "People are now saying, buy us a Beauty Generation and it's the same for any trainer on the planet, you get your hands on a good horse and it can make you.
"This type of horse helps make stables, makes stable numbers and gives you the opportunity to buy quality horses and that is what I have got in my two and three-year-olds, I have a lot of quality there that are still unexposed.
"I am really excited about the future at the moment. I love to see the youngsters come out and see them grow from the first barrier trial, that's what keeps my interest in racing."
Beauty Generation will race at 1,400m for the second time this season in the Group One Queen's Silver Jubilee Cup after taking all before him over the 1,600m trip.
With quality John Size-trained speedsters Beat The Clock and Conte in the race, many have questioned if Beauty Generation is vulnerable over the shorter trip, should it be run at a slow pace.
Simply Brilliant trying to secure Frankel's first Hong Kong Group One in Queen's Silver Jubilee Cup
"Of course going back to 1,400m he is a little vulnerable but from what I have seen with his work going into it and from what Romain [Clavreul], my rider is saying, it is all systems go," he said.
"To beat him, they have to put in their absolute best performance of their life, that's the way I look at it.
"Champions are versatile, the likes of Able Friend could go from 1,200m to 2,000m, Military Attack would go 1,400m to 2,000m, Designs On Rome the same, as was Viva Pataca."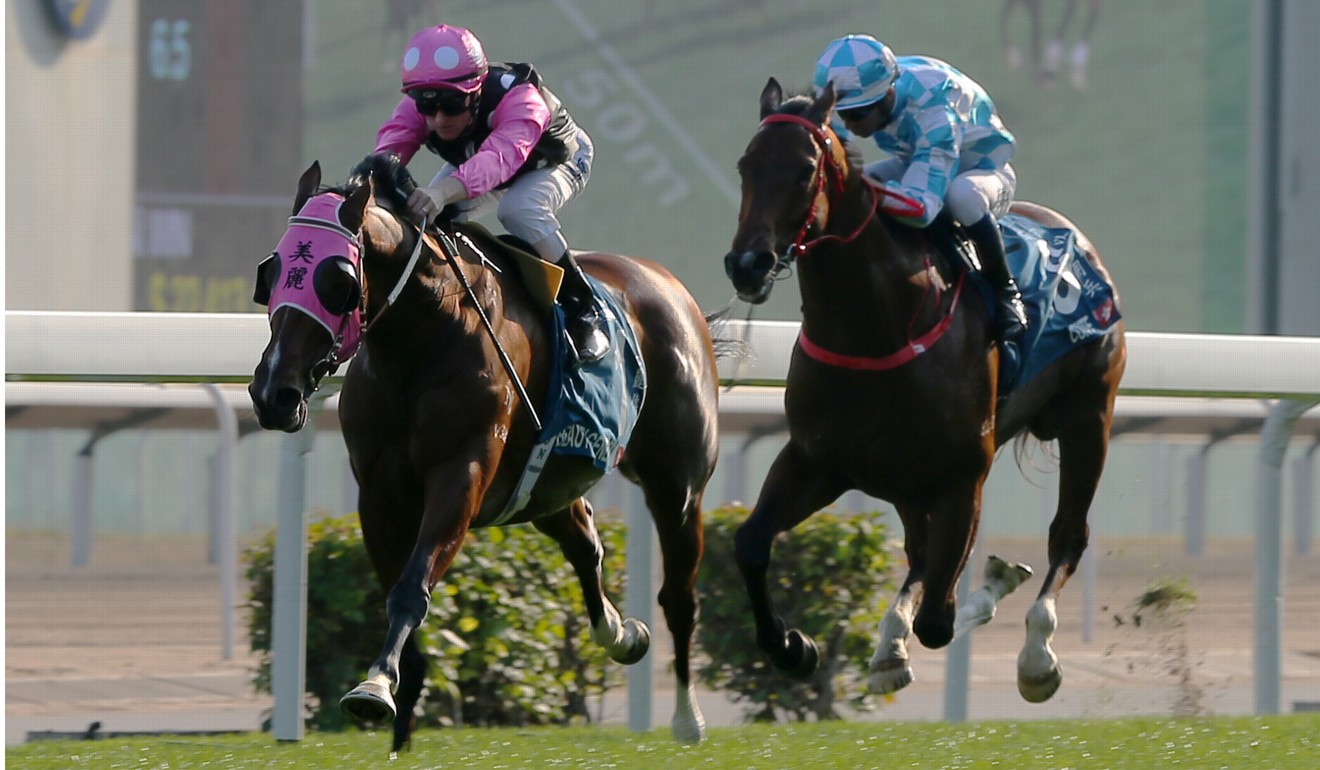 The son of Road To Rock has been beaten just once since he won the corresponding race last year where he nosed out Beat The Clock, giving Moore confidence he could do more of the same this time around.
"I thought he was vulnerable that day but from then he has just got better and better," he said.