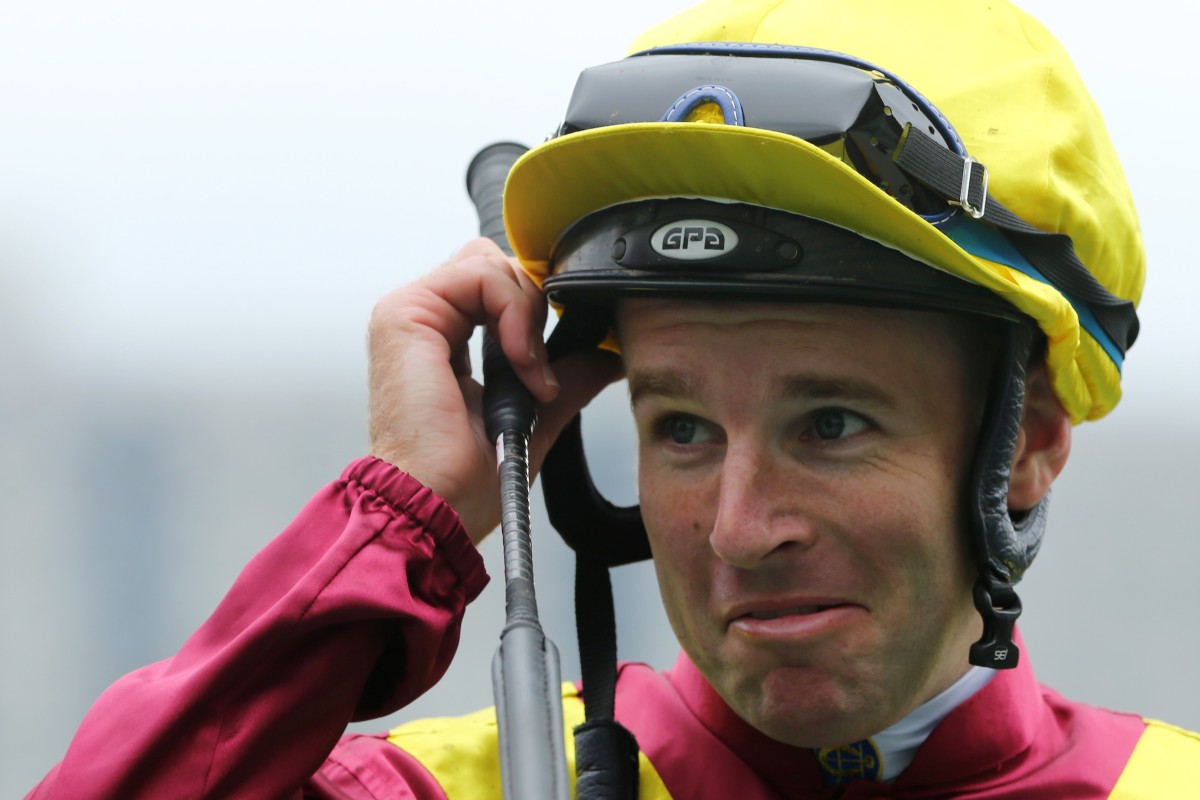 Star Australian jockey Tommy Berry jetted into Hong Kong to ride crowd favourite Pakistan Star in Sunday's Group One Gold Cup (2,000m), but the highlight of his day came in unlikely fashion.
Berry was able to win with his first ride back in Hong Kong on the John Moore-trained Green Card in the Class Four Citigold Private Client Handicap (1,400m), despite enduring a tough trip in running.
Berry had the six-year-old posted three-wide without cover rounding the turn with the heavily backed Sam's Love trailing, but was able to hold off challengers, going on to win by a half-length.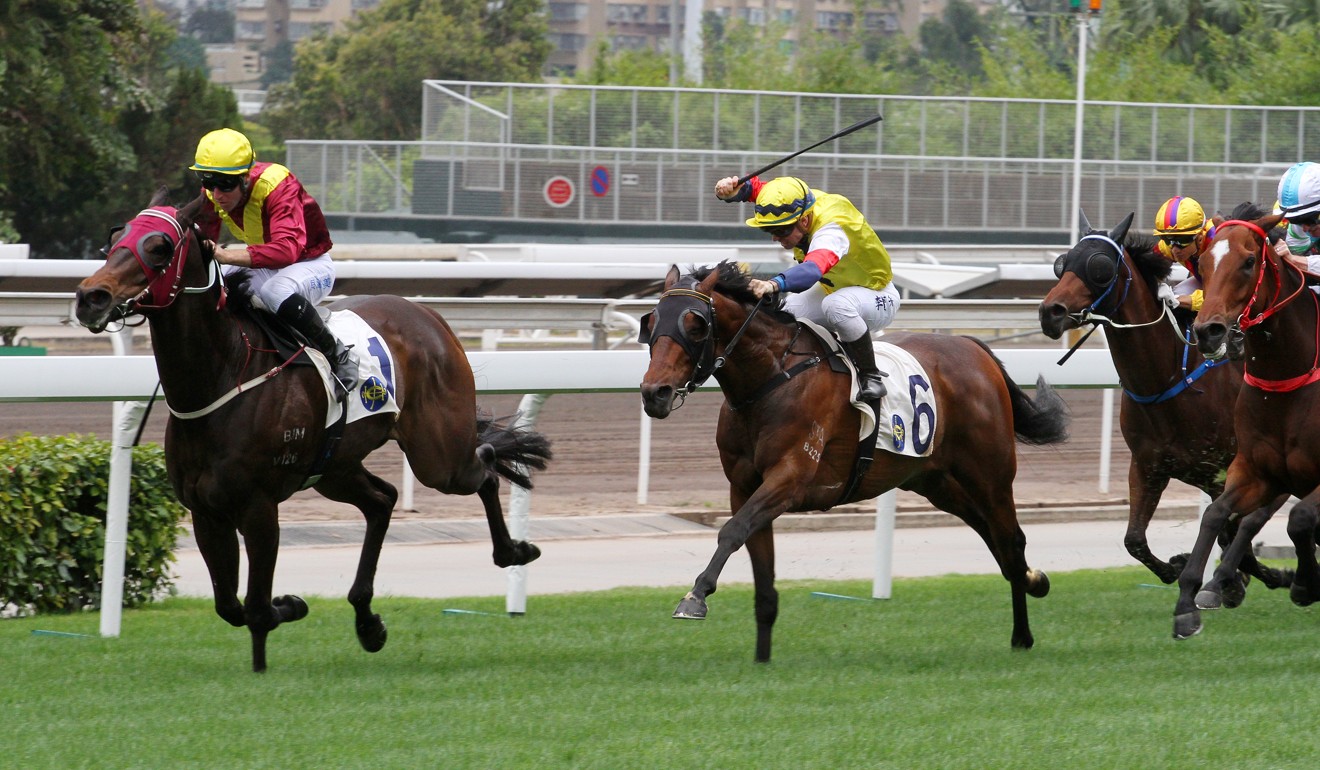 "It's always nice when you come here to get one on the board straight away, it gives you a little bit of confidence," he said. "The horse was perfectly placed by John, down in Class Four, he's probably a bottom of Class Three horse. He doesn't try overly hard the horse, he tried to get himself beat again today, he didn't stick his neck out."
With three wins in 40 Hong Kong starts, success has been few and far between for connections of Green Card. The horse also gave Berry his second win as Moore's stable jockey last season.
Beauty Generation dominates again: 'it was game over after 50m'
"He doesn't win too often so it is nice when he does," Berry said.
With Pakistan Star finishing well off the pace in the feature event, Berry said he could not help but feel disappointed in the six-year-old's performance.
"I thought he would have found the line a bit better late. He cruised up behind Eagle Way, I came off his back at the top of the straight full of running and thought he was going to put in a big burst, he let down for 100m, then his last 150m he was plain," he said.
"He had a very good blow when he pulled up, so there is still improvement there, a lot of these horses had the run in between when he didn't because you can't run him over the 1,800m."
Murray leaves with his head held high
Departing jockey Callan Murray will leave Hong Kong with his head held high, despite admitting he did not "have the success" he would have liked in his six-month riding contract.
The young South African rode just two winners in his 143 rides and will head to Singapore to ride out the season.
"I'm a bit disappointed to be honest. It's fair to say I didn't have the success I would have liked," he said. "I wasn't overly optimistic when I came here but it's been quiet. In saying that, however, I have learned a lot."
Despite the lack of success, Murray said he will leave Hong Kong more resilient after coming to the races most weeks riding nothing but long shots.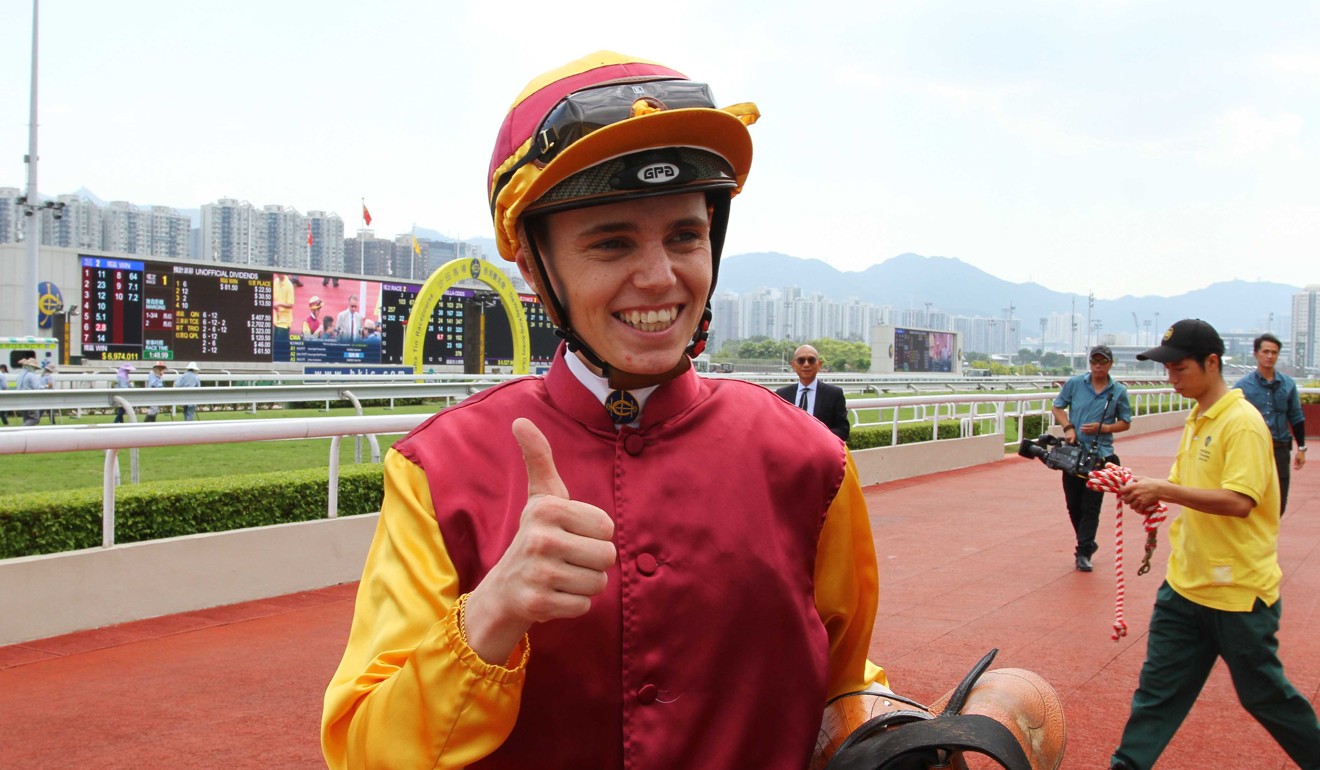 "It's made me stronger as a person, you look out your balcony every day and you see the racecourse so it plays on your mind. It's made me stronger mentally, to cope with the ins and outs of racing," he said.
"When you're in a position like I am, it's not easy to chase rides, you're just looking for what you can get so I am hoping in Singapore I will be in a position to get rides I know I will be in a position of winning on.
Zac Purton rides 'a hell of a race' as Exultant delivers Tony Cruz his eighth Gold Cup victory
"I know I am capable of doing it, I am confident in myself, I just need the opportunities to do it."
Keen to continue riding away from his homeland, Murray said he would love to return to Hong Kong, but concedes after two stints, he may not get another opportunity.
"There's no guarantees here, I have already been already afforded two opportunities here and I am very grateful for that," he said.
Regan Bayliss, Martin Harley join Hong Kong riding ranks as Sam Clipperton and Callan Murray depart
"If I am successful in Singapore which I hope to be and then the option here arises in the future, I definitely feel like I have some unfinished business here."
Sunday's meeting also marked the last for Alexis Badel, who will return to France to fulfil a retainer deal.
In filling the void left by Murray and Badel, new Australian jockey Regan Bayliss will officially join the riding ranks next Sunday, while Irishman Martin Harley arrived earlier this month and has already had a handful of rides.
Yeung falls in, dodges a bullet
Jockey Keith Yeung Ming-lun is normally very cheery after riding a winner but the 30-year-old could hardly crack a smile after his victory on Happy Force.
Yeung looked set for a lengthy stint on the sidelines after he dropped his hands and sat up in the shadows of the post on the promising Benno Yung Tin-pang-trained gelding with Silvestre de Sousa charging at him on Noble Steed.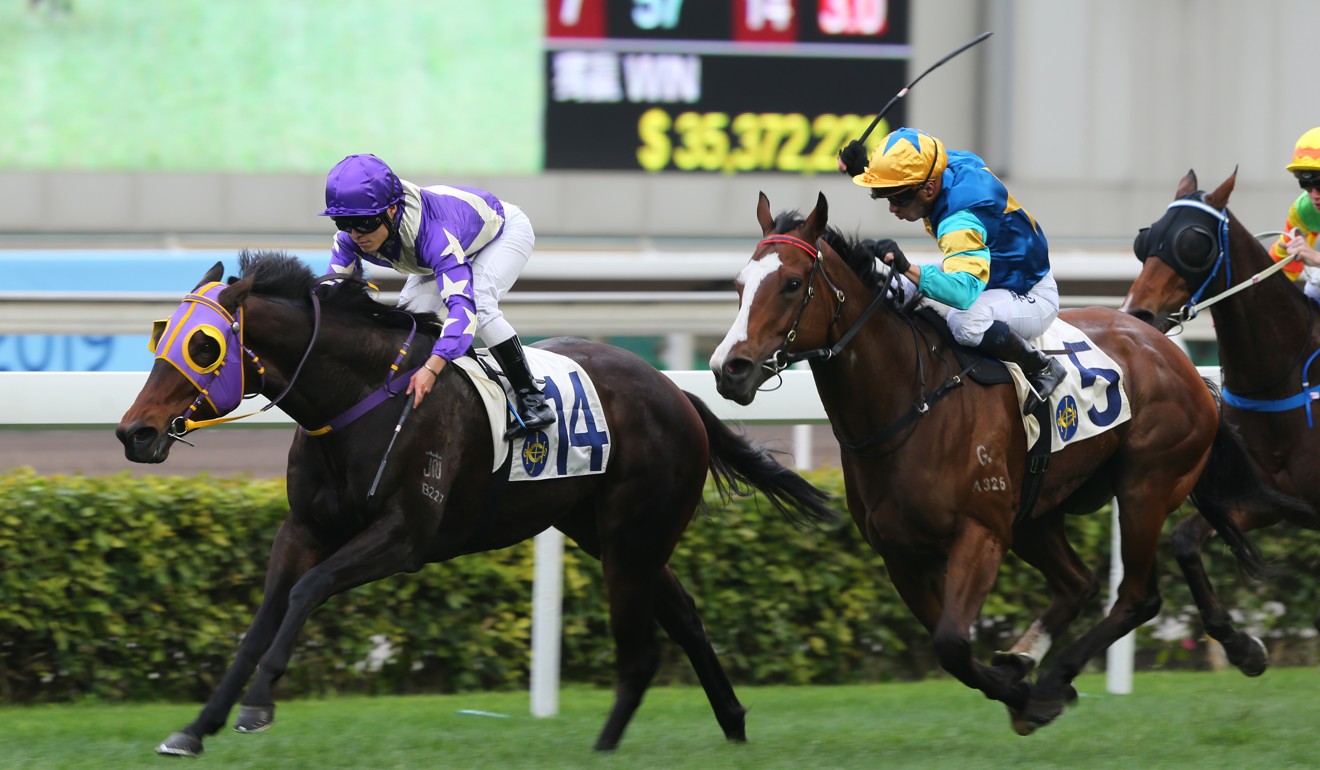 Luckily for Yeung however, he had managed to hold on in a photo finish.
The result however did not stop the club stewards from reading him the Riot Act about his performance, warning he could have faced months on the sidelines if the result had gone the other way.
Keith Yeung honours mentor Almond Lee as he lands his first win in five months: 'I was a bad person'
"He was reminded of the requirement to ensure that he rides his mounts out all the way to the end of the race," the clubs stewards report reads.
"He was also informed of the significant penalties which are imposed on a rider who is found not to have ridden his horses out all the way to the end of the race to the satisfaction of the stewards."
Prawn out for the rest of the season
Hot King Prawn is on the road to recovery after suffering a colic attack earlier this month, but will not race again this season.
Sam Clipperton pays tribute to 'loyal supporter' John Size after dominant victory on Hot King Prawn
John Size's star sprinter went under the knife on February 4, with Jockey Club vet Paul Robinson saying everything went smoothly and it was as straightforward as those types of procedures can be.
The four-year-old started the season in terrific fashion, winning his first three starts – all at Group level – before fading to finish ninth in the Group One Hong Kong Sprint.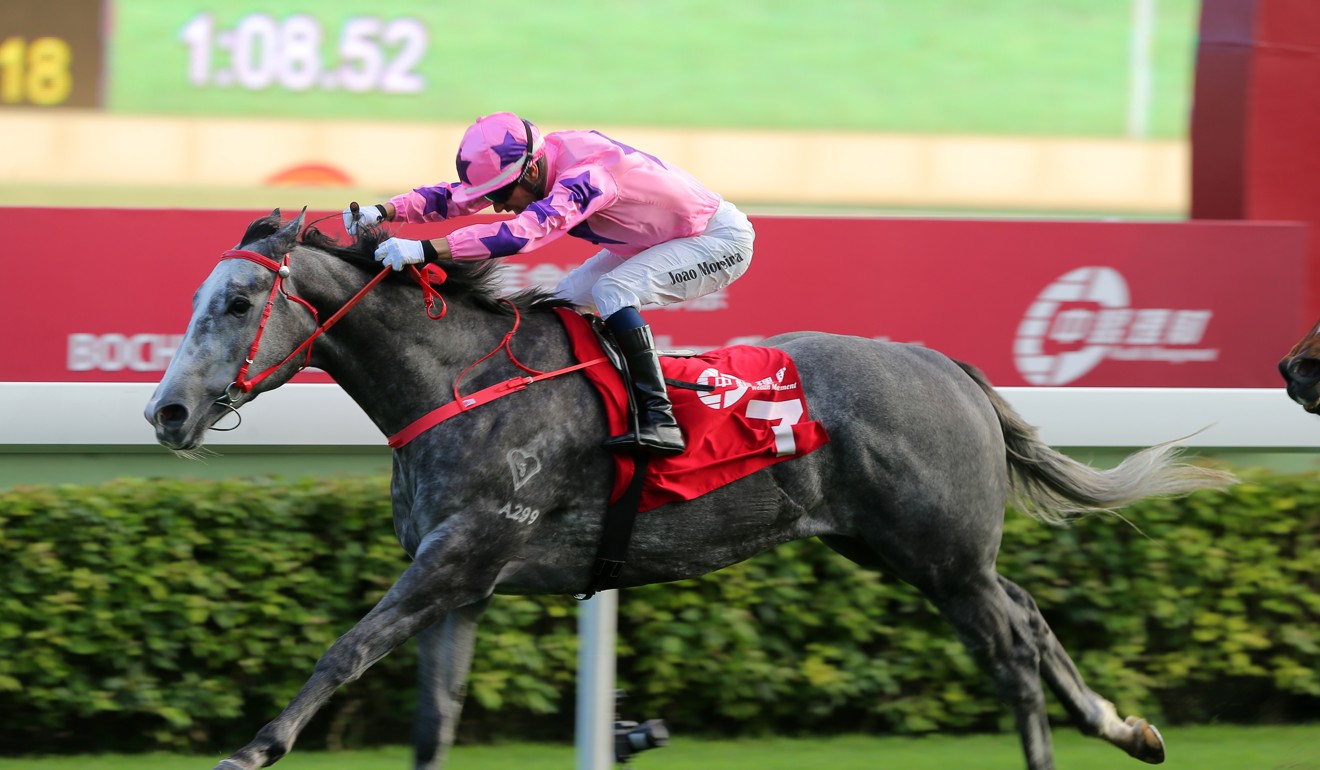 It has been a tough couple of months for Size's top-line speedsters with D B Pin reinjuring his left front tendon in the Centenary Sprint Cup while former boom horse Ivictory lost his form after winning the Group One Chairman's Sprint Prize in April.