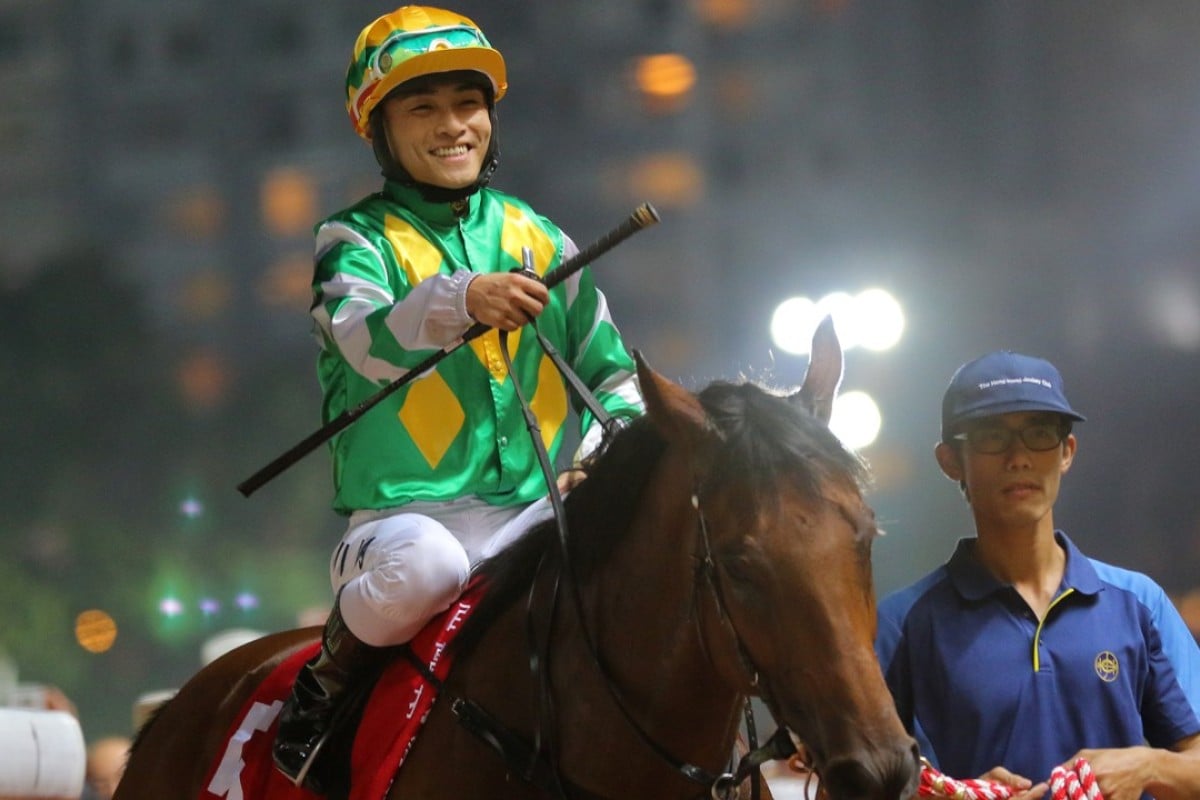 Keith Yeung Ming-lun has paid a heartfelt tribute to Almond Lee, crediting the former trainer for turning his life around after the jockey notched his first victory since April.
The 30-year-old had endured a 20-meeting winless streak heading into Wednesday night's card at Happy Valley. But he snapped that when Namjong Plus, one of Lee's former gallopers, took out the Class Three Kwoon Chung Macau Express Handicap (1,800m).
Yeung, whose previous victory came with Top Score on April 25, admitted it has been tough seeing his run of outs constantly mentioned in the local press; but what really hurt was people badmouthing his former boss.
Lee lost his training licence last year after failing to hit the performance benchmark in three of the previous six seasons, but Yeung could not speak highly enough about him as a person.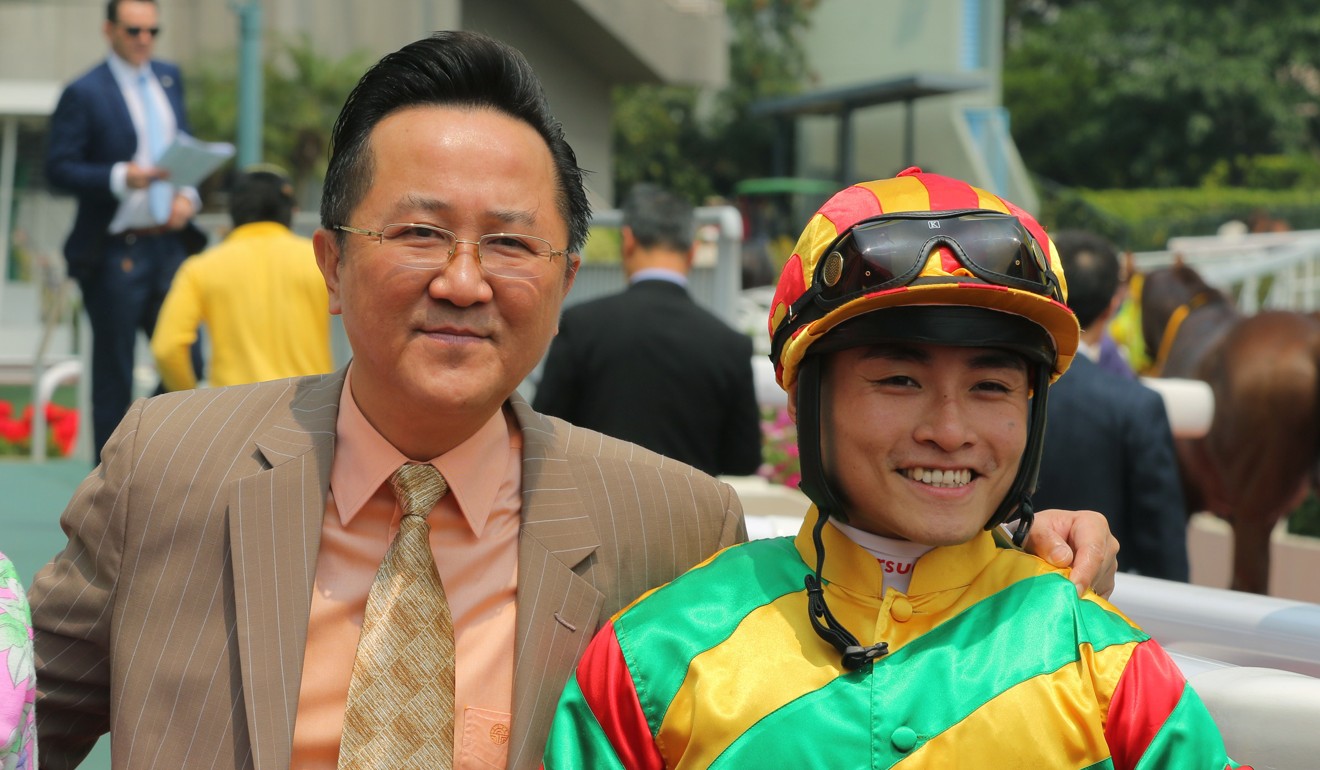 "I don't care what people write about me, I know how the system works," Yeung said. "But I do care when they write bad things about Almond. This is a hard time for me.
"Last week, Almond rang me and said 'you need to come see me, kiddo' and then we had a good afternoon chatting and he was telling me I should not care what other people think. He's happy now, he's retired, he's got three genius kids, he's got nothing to worry about – he's happy.
"Almond has always been a good teacher to me, especially after trackwork when we would spend two hours at the stables, checking the horses and chatting every morning.
Almond Lee's training career all but over after Enjoy Life falls a metre short at Sha Tin
"We had such a good relationship and he taught me a lot. He certainly made some big changes in me.
"When I was a kid I was always arrogant, I was mean, I was terrible, I was not nice. He corrected me.
"After years and years, finally I became a better person. I hated myself, I was a bad person, I did so many things wrong.
"You need to stay balanced, work hard and do the right thing."
Given their relationship, it seemed appropriate the horse that broke Yeung's winless streak used to be part of Lee's team, but the jockey said it was bittersweet.
There was no flourish of the whip or scream of emotion when he crossed the line.
"To be honest – it was nothing really exciting. I was happy to finally get a winner," he said.
Yeung revealed he has modelled his attitude on Douglas Whyte – not riding the roller coaster of highs and lows, but instead trying to stay as even as possible while continuing to work hard.
Career over: Almond Lee's application for a trainer's licence rejected

"I do a lot of trackwork," he said. "I ride 10 horses every morning and after work I do yoga and I spend more time doing homework so I get myself prepared well to come to the races.
"The only thing I can do is give my horse every chance, don't make mistakes. I know when you get beaten, people still blame you, but I try not to ride a bad race.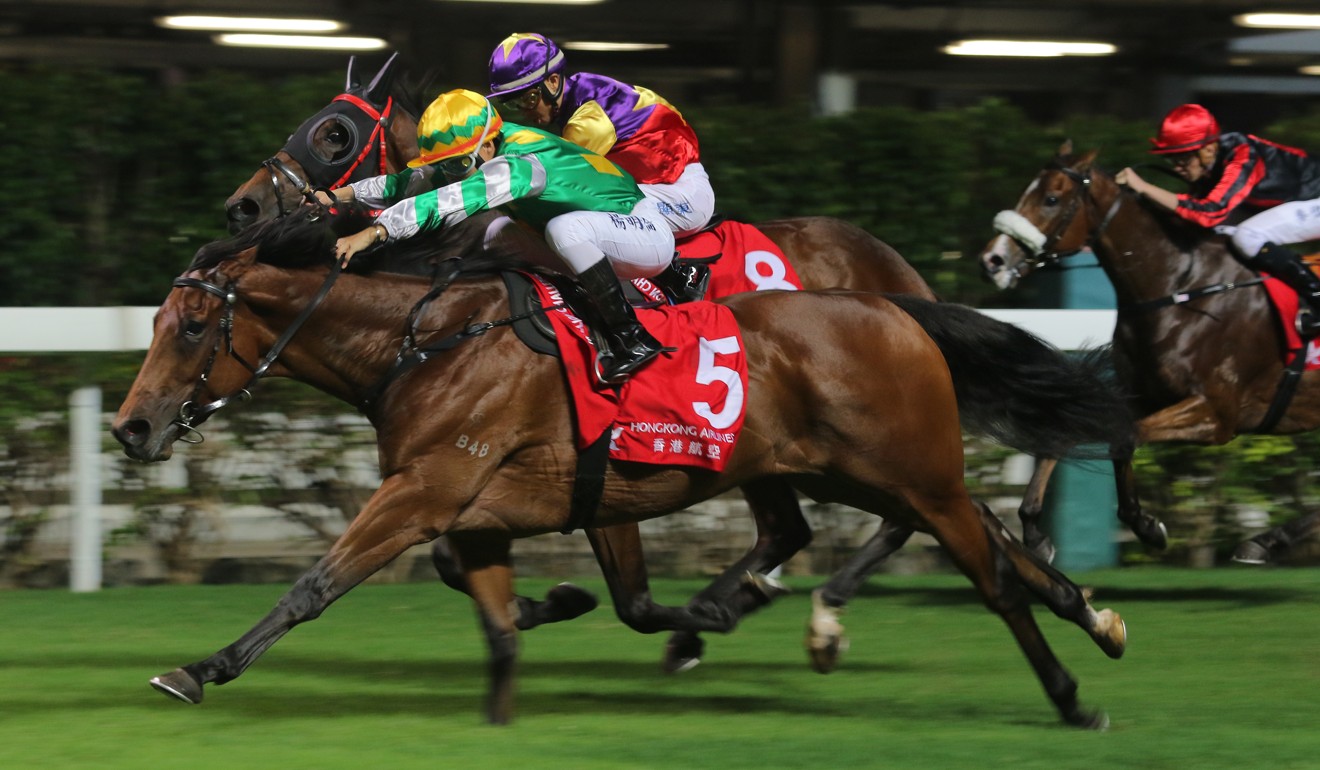 "When I look at the past month, I don't think I've made a major mistake. Minor maybe, but I think I gave my horses every chance.
"When they don't win, there is nothing you can do, just have to keep your head down, work hard and hope your luck will change."
Karis Teetan wants Happy Rocky to win for 'nice guy' Almond Lee

While Yeung was keeping himself in check, some of the other riders were delighted the popular jockey got the monkey off the back, with Zac Purton giving him a high-five and Neil Callan offering his congratulations – both understanding the significance of the victory.
Speaking of Purton, he took the riding honours on the night with a double, guiding home the David Hall-trained Mr Picasso as well as John Size's Insayshable in the Class Two feature.
But while the Australian extended his lead in the jockeys' championship to seven, the night belonged to Yeung.