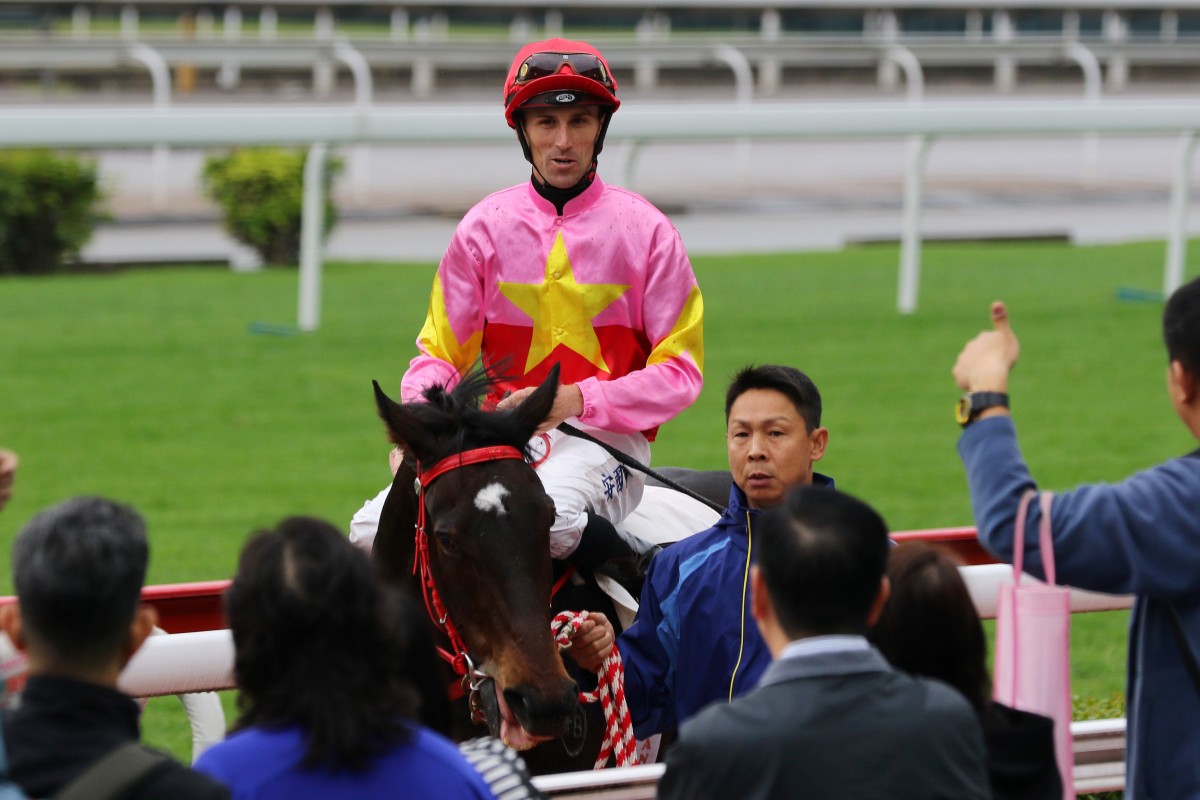 Injured jockey Tye Angland remains in discussions with the Jockey Club, among other stakeholders, as he looks to secure his financial future after his horror fall at Sha Tin last year.
The Australian seriously damaged his spinal cord after being dislodged from Go Beauty Go on November 25 and is now a quadriplegic.
The Australian Jockeys' Association released a statement on behalf of Angland and his wife Erin on Tuesday, providing an update on their situation.
"As you are aware, Tye suffered a spinal cord injury when he was dislodged from a horse whilst riding in Hong Kong on Sunday 25 November 2018," the statement said.
"We now have confirmation that as a result of the fall, Tye is now a quadriplegic. Tye has some movement in his arms but is unable to walk.
"Tye currently remains at the Royal Rehabilitation Centre in Sydney as he continues his recovery and rehabilitation.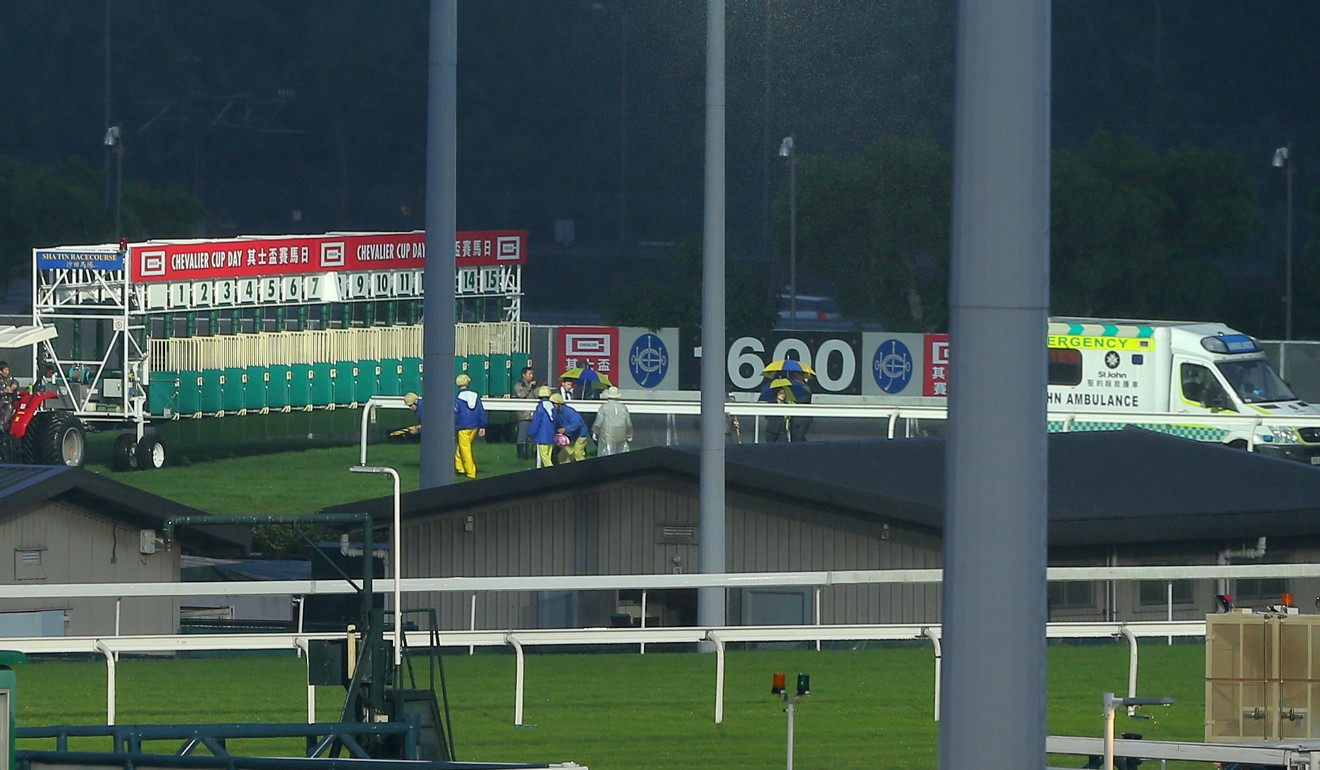 "Together, the family are currently working with a range of stakeholders in terms of coordinating and financing Tye's ongoing care and the family's long-term needs.
"His wife Erin, and the couple's three children, Alexis, Addison and Rylan, continue to be amazed by the support they have received and wish to say thank you to everyone who has reached out to them."
The Jockey Club is committed to helping to provide for Angland's future, given he will need some form of care for the rest of his life, but it is understood those details are still being sorted out.
Tye Angland flown home to Australia, two weeks after horror fall in Hong Kong
Plenty of other people have also rallied around the 29-year-old in his time of need – the Kwok family, who owned the horse he fell from, are also providing some financial support, while global racing giant Godolphin has been looking after the gardening for his property in New South Wales.
Angland, who spent four years in Hong Kong from 2010 to 2014, was competing at Sha Tin as a one-off, helping the Jockey Club cover a gap in the riding ranks, which were depleted through injury and suspension.
The incident sparked comparisons to when David Harrison suffered a severe spinal injury in 2001.
Harrison, who was 28 at the time and had won the 1999 Hong Kong Derby with Holy Grail, was paralysed when his mount My Chief clipped heels at Sha Tin.
Tye Angland uses Sunday's Sha Tin 'hit and run mission' as HKIR launch pad, secures Ivictory ride in process