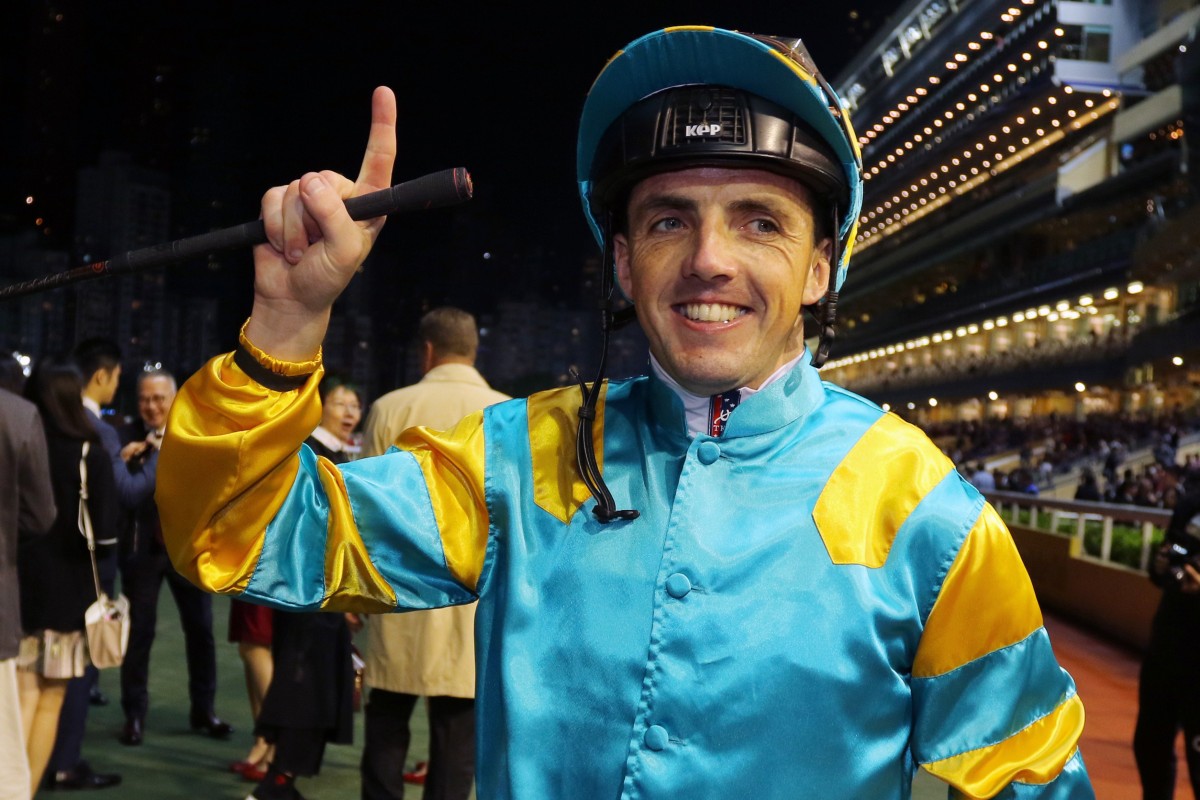 After a tough initiation to life in Hong Kong, Martin Harley hopes to parlay his shock victory aboard High Five at Happy Valley on Wednesday night into more opportunities.
The Irish jockey has struggled for support since arriving at Sha Tin just before the Chinese New Year meeting – he had 14 rides across his first six meetings on a host of no-hopers before being hit with a two-meeting suspension – but the best way to turn that around is by lifting an 87-1 shot to victory.
The Tony Millard-trained High Five was the rank outsider in the Class Three Fenwick Handicap (1,200m), but he defied that status with a strong on-pace effort.
Harley rode like his life depended on it, throwing the kitchen sink at the gelding in the run to the line as he narrowly held off his rivals.
The joy on his face was there for all to see as he came back to scale and he added a big fist pump for good measure. The win showed all Harley needed was a chance.
"It's a big relief tonight for sure, I didn't want to go another 12 or 14 rides [without a winner]," Harley said.
"Even though I knew I wasn't riding much, I didn't go back into the weighing room thinking 'I should have won on that'.
"It's not a bad thing to have a few rides before it does happen, because if you have winners in your first few rides, they might think you're lucky here, but then you might think it's very easy and it's definitely not easy here. But hopefully I'll get more support going forward."
Despite the early challenges, Harley is relishing his time in Hong Kong.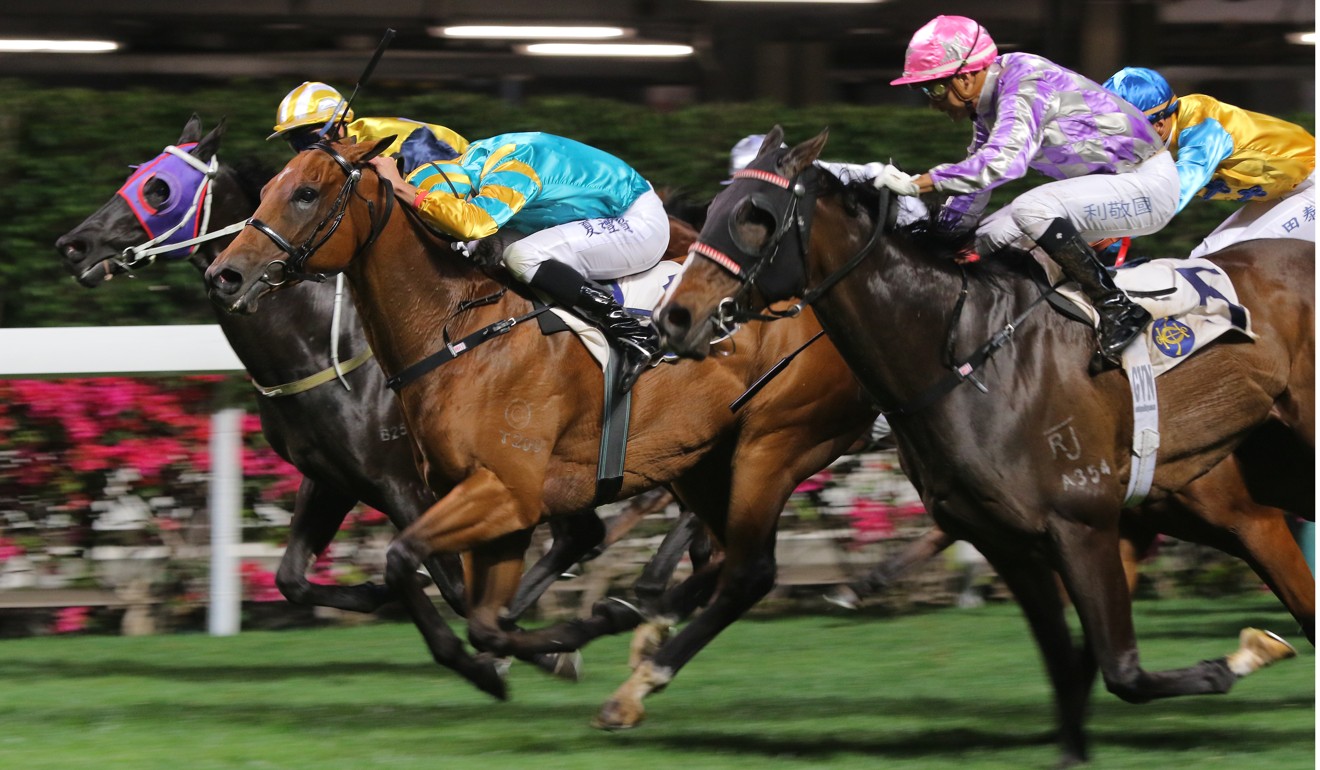 "It's fantastic, I've enjoyed it ever since I landed. Everyone has been great to me," he said. "It's good to prove that I can ride a winner, and maybe more, in Hong Kong.
"High Five has been the best horse I've ridden by far since I've come here and he's proved it thankfully by winning.
"He was an 80-1 shot and he was definitely at the top end of his handicap but he's been in Class One company before and ran well, so it wasn't a big shock to me after watching his replays."
Martin Harley declares ambitious long-term Hong Kong goal after advice from champion Ryan Moore
Millard, who had a double on the night with Gift Of Lifeline also prevailing, said there was no doubt that Harley had the ability to compete in Hong Kong, reiterating "he just needs opportunities".
While relief was the overriding emotion for Harley, it also applied (in a slightly different manner) to John Moore as his disappointing import Helene Charisma finally broke through for his maiden Hong Kong victory in his 28th start.
The six-year-old was a Group One winner in France but has failed to live up to expectations in his new home, needed to drop down to a rating of 74 to salute in the Class Three Police Cup (1,800m).
"What a relief," Moore said. "I've got to thank the owners for sticking with me for so long. In Hong Kong tradition, that horse would have changed stable a long time ago.
"It was a gun ride from Zac [Purton], which is expected – he can do it – and everything went to plan. It's been a long time coming."
Peter Ho Leung landed the plunge of the night when Sumstreetsomewhere was backed into $3.50 and took out the Class Three Gloucester Handicap under the guidance of Ben So Tik-hung.
Ben So boots home second winner in 651 days, easing months of injury hell for popular jockey
While the win was a breakthrough for the gelding, who was a Group Two winner in New Zealand before making the move to Hong Kong, the trainer was delighted to give his former apprentice his second win of the season.
"He's been through a lot of bad times and he was starting to think that maybe he would give it up," Ho said.
"I said 'no, I will fully support you. I brought you up, I will help you'. I will keep supporting him because he's a good kid."
The scare of the night came after the fourth race when Silvestre de Sousa dismounted from Mr Darthvegar shortly after finishing then lay on the track complaining of back spasms before being taken to hospital.
X-rays showed there was no fracture, just lower back pain on his left side, so his availability for Sunday's meeting is up in the air.