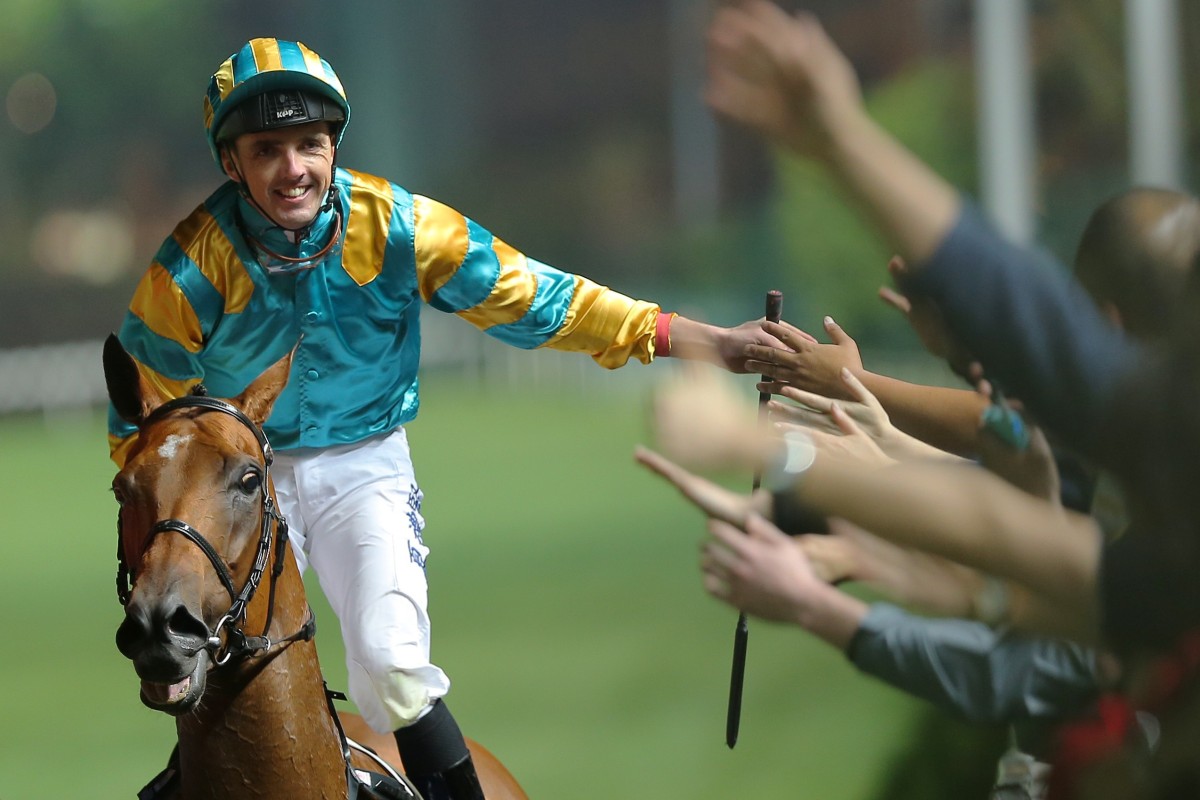 Addressing your thoughts, questions and statements about Hong Kong racing. Have something to say? Send a tweet to @SCMPRacingPost.
Delighted for Martin Harley. Really hope that he does well in Hong Kong, in fact I'd be thrilled if he did so well that he decided to stay there – @franciscocolum4
Stars (rightfully) get most of the attention in Hong Kong. It's just that sort of place – people like winners.
One trainer recently made the observation that owners always requested the same two riders for their horses – Zac Purton or Silvestre de Sousa (with the understanding they can't get Joao Moreira because of his tie to John Size). He struggled to find much enthusiasm for anyone else.
Martin Harley revs his engine and shows he belongs with a shock Happy Valley victory
From the perspective of an owner, that's fair – you want the best possible jockey for your horse and you'd be hard pressed to find two in better form. But it also sells the rest of those in the riders' room short. They're there for a reason.
We got a great example of what the underappreciated can do at Happy Valley on Wednesday when they get an opportunity.
At the start of the night, Harley (two), Alberto Sanna (two) and Ben So Tik-hung (four) had eight rides between them, but despite limited support, each went home with a winner.
They key is getting on a horse with a chance – both Sanna (Ruletheroost) and So (Sumstreetsumwhere) made the most of their opportunities when on horses in the market (we won't mention the former's pickup ride Music Addition, who was very disappointing).
But that was certainly not the case for Harley, who was utterly desperate as he lifted 87-1 shot High Five over the line.
Of the Irishman's 16 rides (across seven meetings), all of them have started double-figure odds, while 12 of them were 40-1 or longer and five of them jumped at triple figures. Good luck finding a winner with that lot. It seemed as if Harley's papers were already stamped – through absolutely no fault of his own.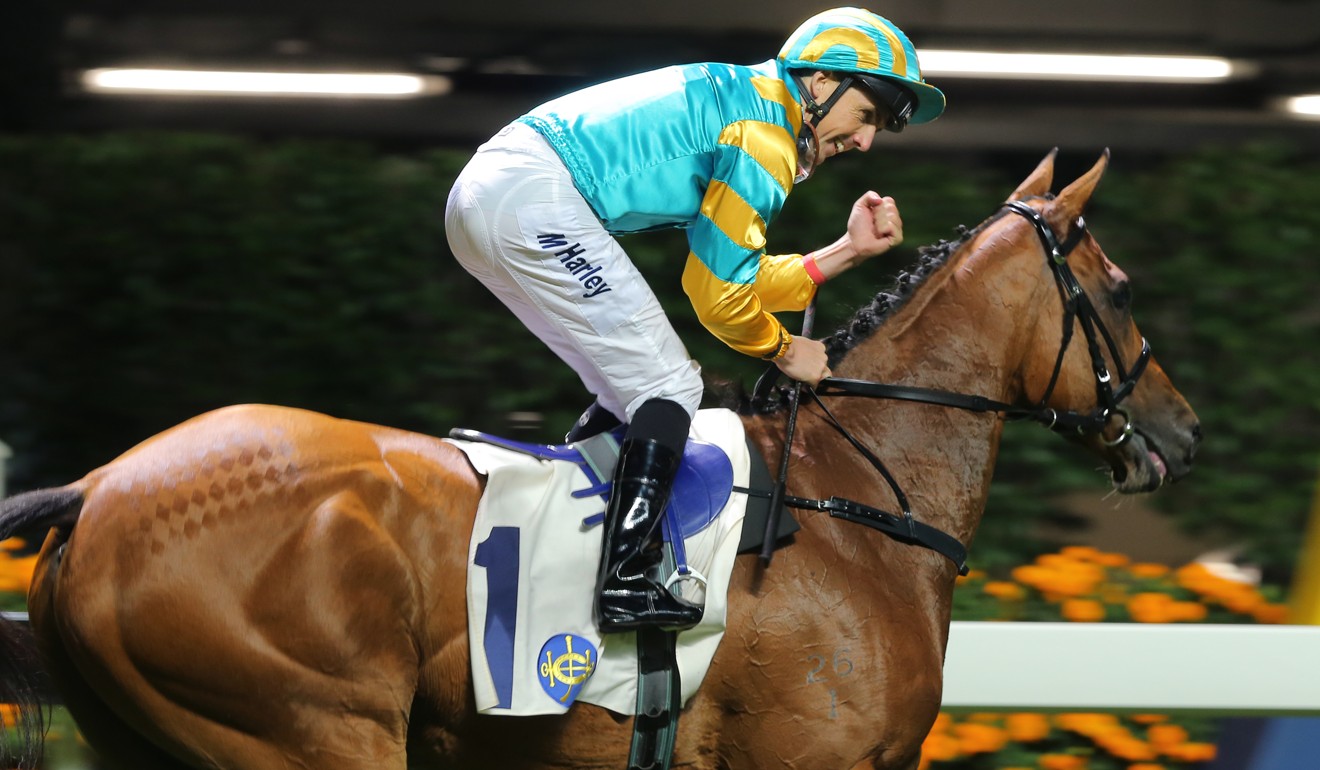 Wednesday night's effort gives him a fighting chance of extending his stay – winning in that manner means he will get noticed – but the rubber hits the road next week.
He has four rides at Sha Tin on Sunday – but the win came too late to add anything to that book – so we'll find out if it has had any impact after that. With any luck, some owners/trainers might throw him a bone.
One jockey (Callan Murray) has already departed after not getting enough opportunities this season, with most acknowledging that bad luck and poor timing held him back, not a lack of ability.
Hopefully, Harley doesn't meet the same fate and we find out what he's capable of.
A couple of last-gasp efforts for Hong Kong horses to qualify for Dubai World Cup night come up at Sha Tin on Sunday. Wishful Thinker (Al Quoz Sprint) goes around in race one, Elusive State (Dubai World Cup/Godolphin Mile) steps out in race nine – @AndrewNJHawkins
Wishful Thinker will come up against just three opponents in the Class One Flamingo Flower Handicap (1,200m), highlighting the nightmare for trainers and race programmers when it comes to those horses in no-man's-land.
The high-level sprinters are waiting for the Group races and if you're rated from 95-100 you're probably looking for a Class Two contest, leaving just a handful of horses in between, while injuries mean the likes of Jumbo Luck and Premiere are sidelined, tightening up an already thin pool.
The Jockey Club discussed the possibility of scrapping the race, but given Wishful Thinker is using it to try and increase his hopes of a last-minute invite to Meydan, it pushed on.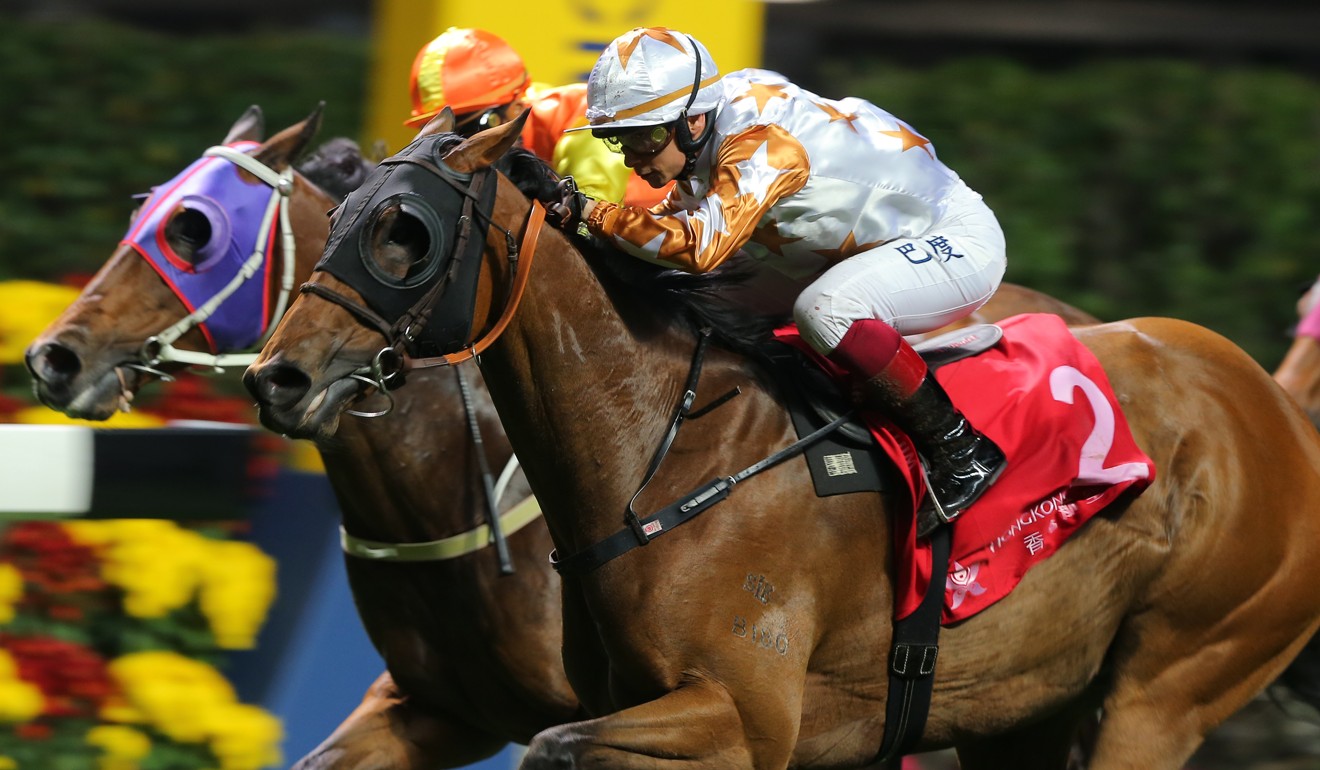 But there will be next to no turnover on the race so the Jockey Club made a late decision to add an extra one (splitting the 1,400m Class Four on the turf), to ensure Sunday's wagering targets are hit.
Turnover is the number one priority for Jockey Club executives – if you ask how their day at the races was,it is generally the first thing mentioned.
But it also shows that in Hong Kong, you can have your cake and eat it too.
Richard Gibson's Wishful Thinker puts his hoof up for Dubai with stunning Happy Valley victory