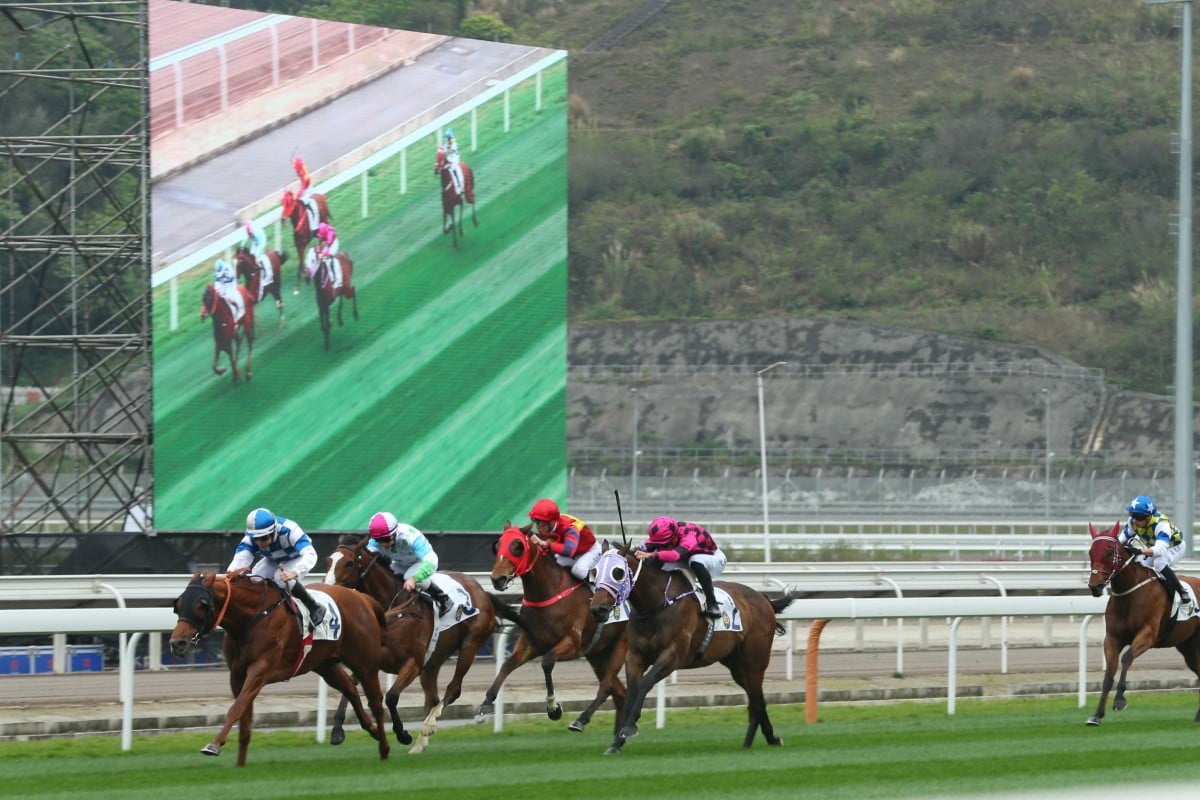 Richard Gibson lived out a dream eight years in the making at Conghua Racecourse on Saturday, training the first winner at the Jockey Club's HK$3.7 billion mainland facility.
Gibson combined with jockey Matthew Chadwick to salute with Nordic Warrior in the Hong Kong Jockey Club Trophy (1,200m), calling it a "big career moment".
"It's a very big buzz to win the first race here in Conghua," Gibson said. "When I got the job in Hong Kong I said I wanted to be the first winner in Conghua.
"If you look back at the press conference, I said it in quite a loud voice. I'm looking forward to training here and it's great to be part of history today and to get the cup from Mrs Carrie Lam [Cheng Yuet-ngor] was an extra privilege for us as well."
Gibson praised the work of Chadwick after he pulled off a plan that had been some time in the making.
Carrie Lam declares Hong Kong Jockey Club's historic China move a winner in Greater Bay Area relations
"The moment that race came on our radar we targeted this horse to the race, we expected the pace to be very strong, we knew our horse was a good finisher and Matthew gave him a wonderfully cool, calculated ride," Gibson said.
Gibson was also quick to pay tribute to owner Edmond Yue Kwok-yin, who was on hand to witness the milestone.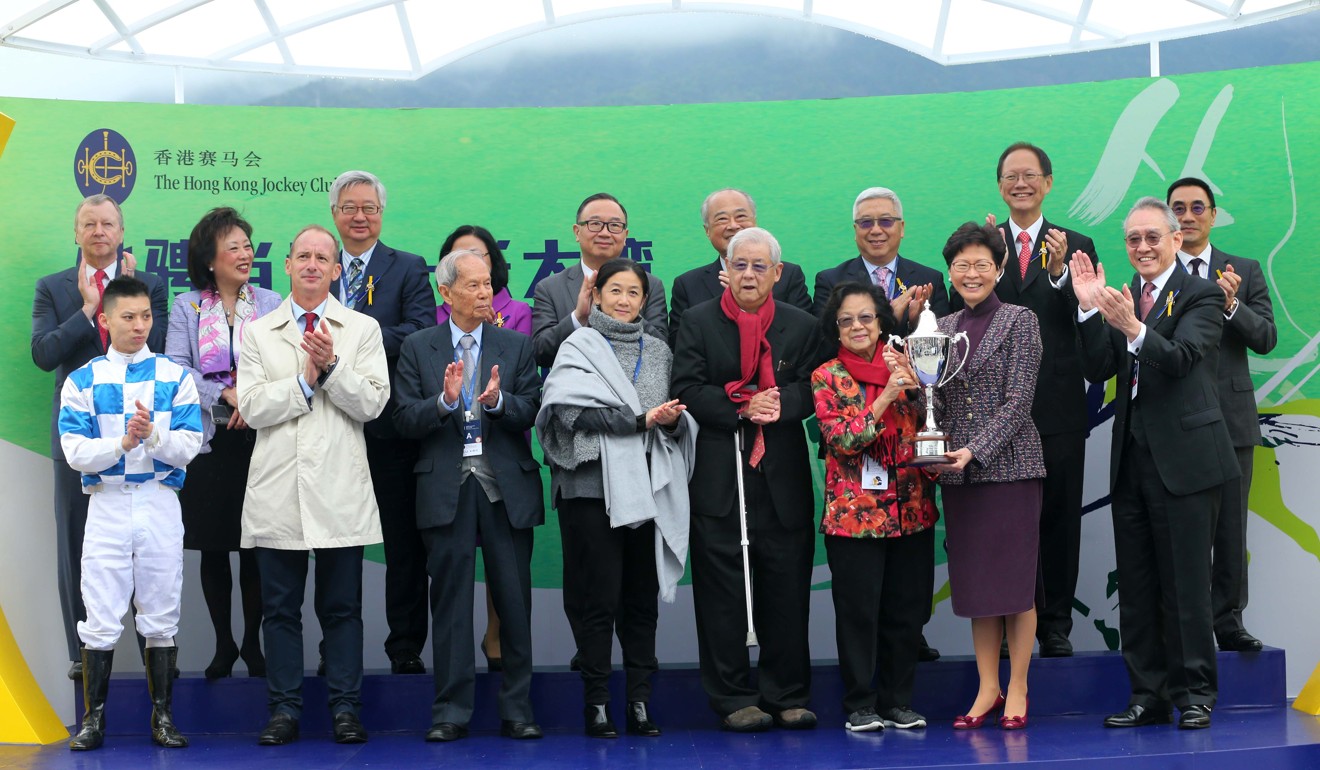 "Mr Yue is one of the most respected owners in Hong Kong so it's a wonderful tribute to him to come up here in his 80s today to see his colours perform," Gibson said. "He was terribly excited before the race and it's a proud moment for him."
Chadwick said he was thrilled to be part of the groundbreaking showcase and was one of the few who welcomed the rain that set in as the afternoon wore on.
"It couldn't have gone any better. The track is beautiful, the rain probably helped it," he said. "A few of us walked the track and there was cushion on top and it was firmer underneath, but the rain has made it perfect."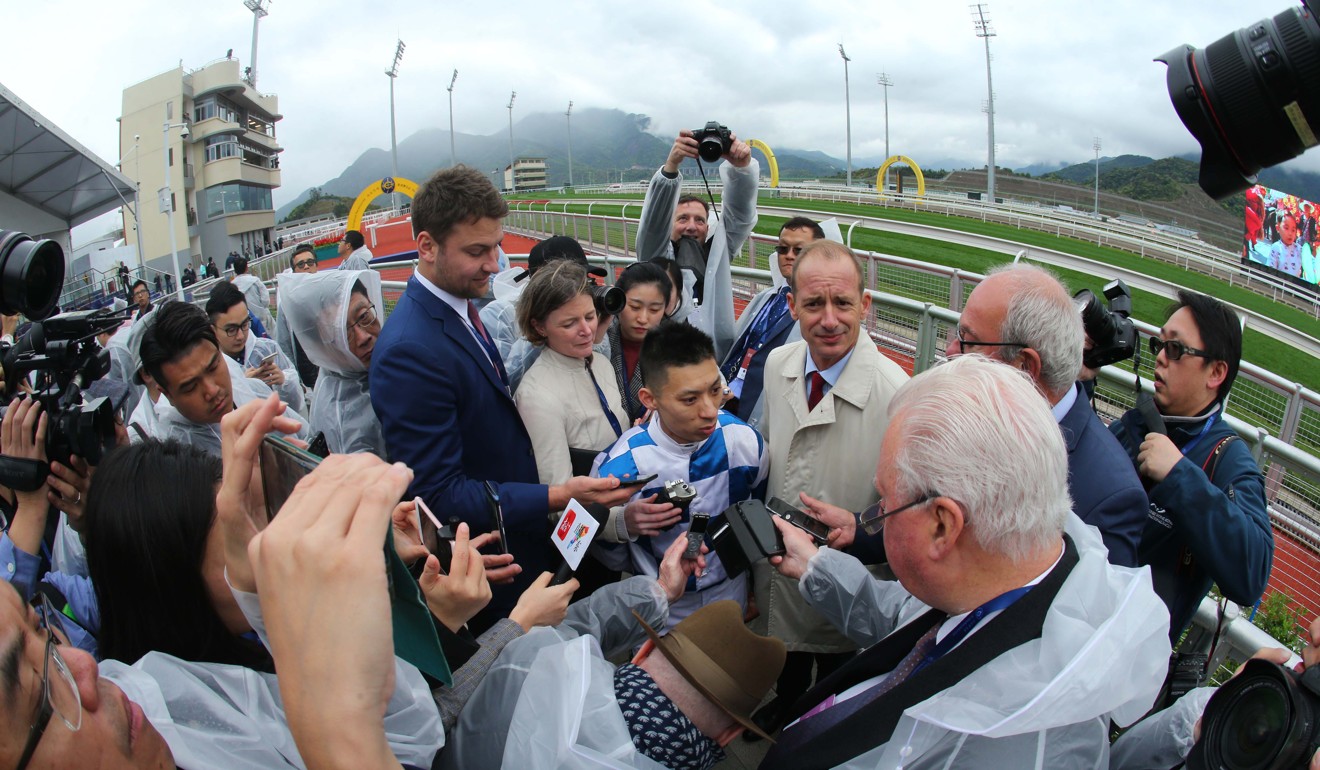 First-season trainer Jimmy Ting Koon-ho made some history of his own when he took out the second race with Dragon Warrior, meaning he has now landed a winner with his first runner at Sha Tin, Happy Valley and Conghua.
"I'm very happy, it was a good ride from Chad [Schofield]," Ting said. "I'm enjoying the day. Later I will set up a stable in Conghua so this is a good experience for me."
Danny Shum Chap-shing took out race three with Lucky Hero, ridden by Vincent Ho Chak-yiu, while John Moore's The Createth saluted with Silvestre de Sousa in the saddle.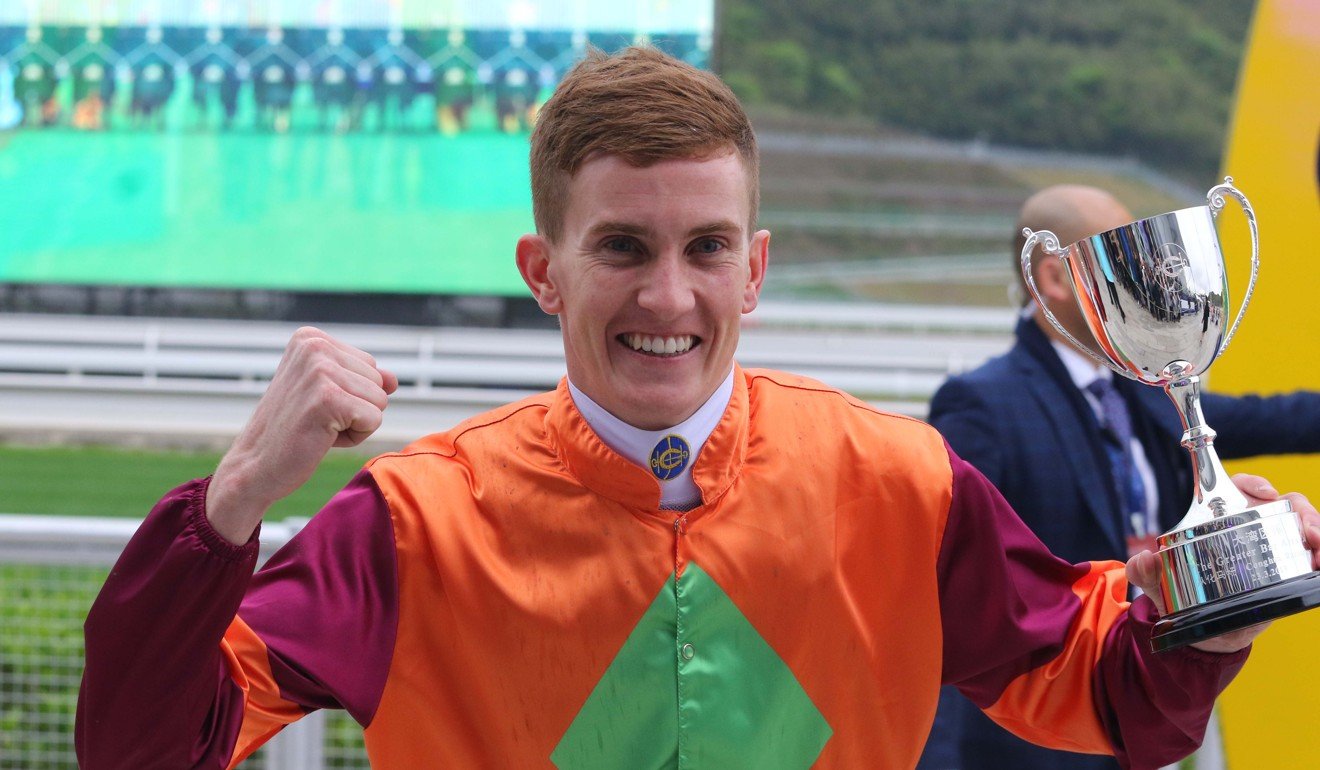 "I've done everything else except win a race here and I've gone and done it, so it's like a second birthday present," Moore said.
"My birthday was on the 17th and here we are winning a race up in Conghua. I'm really happy."
Schofield was the only trainer or jockey to have a double from the day's five-race card, which involved no betting and was shown in Hong Kong on a 15-minute delay.
Gambling, horse culls and failed dreams ­– racing's odd existence in China before the Jockey Club's Conghua plunge
The 25-year-old took out the last race with the Michael Chang Chun-wai-trained Happy Rocky to go with his earlier victory aboard Dragon Warrior.