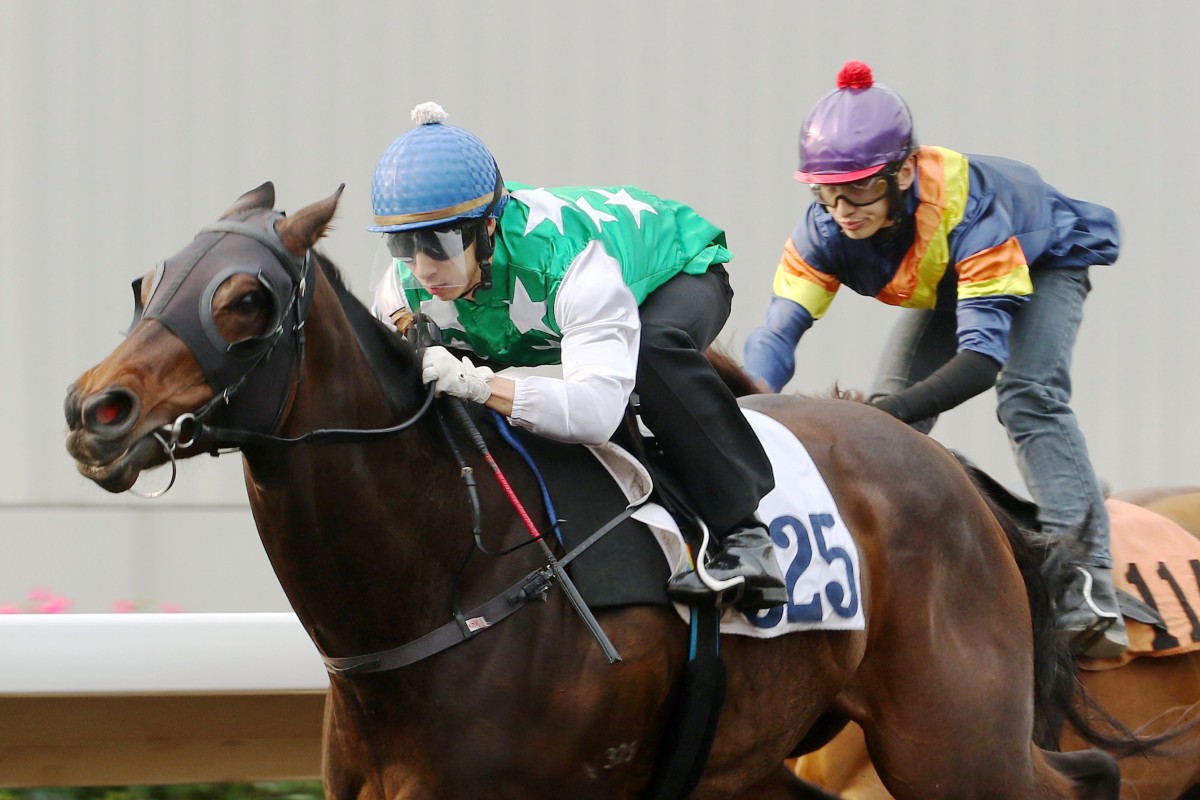 New trainer Paul O'Sullivan is going back to square one with Pakistan Star, hoping his original jockey Matthew Chadwick can restore the magic.
After a merry-go-round of jockeys and even a stable transfer, Pakistan Star stepped out for a barrier trial for the first time since finishing 10th in the Group One Hong Kong Gold Cup last month.
The early indications were promising with the six-year-old steaming home to comfortably win the 1,200m trial on the all-weather surface with plenty in hand.
Chadwick rode the horse in his first five starts, including his now viral debut where he stormed home from a clear last to win comfortably.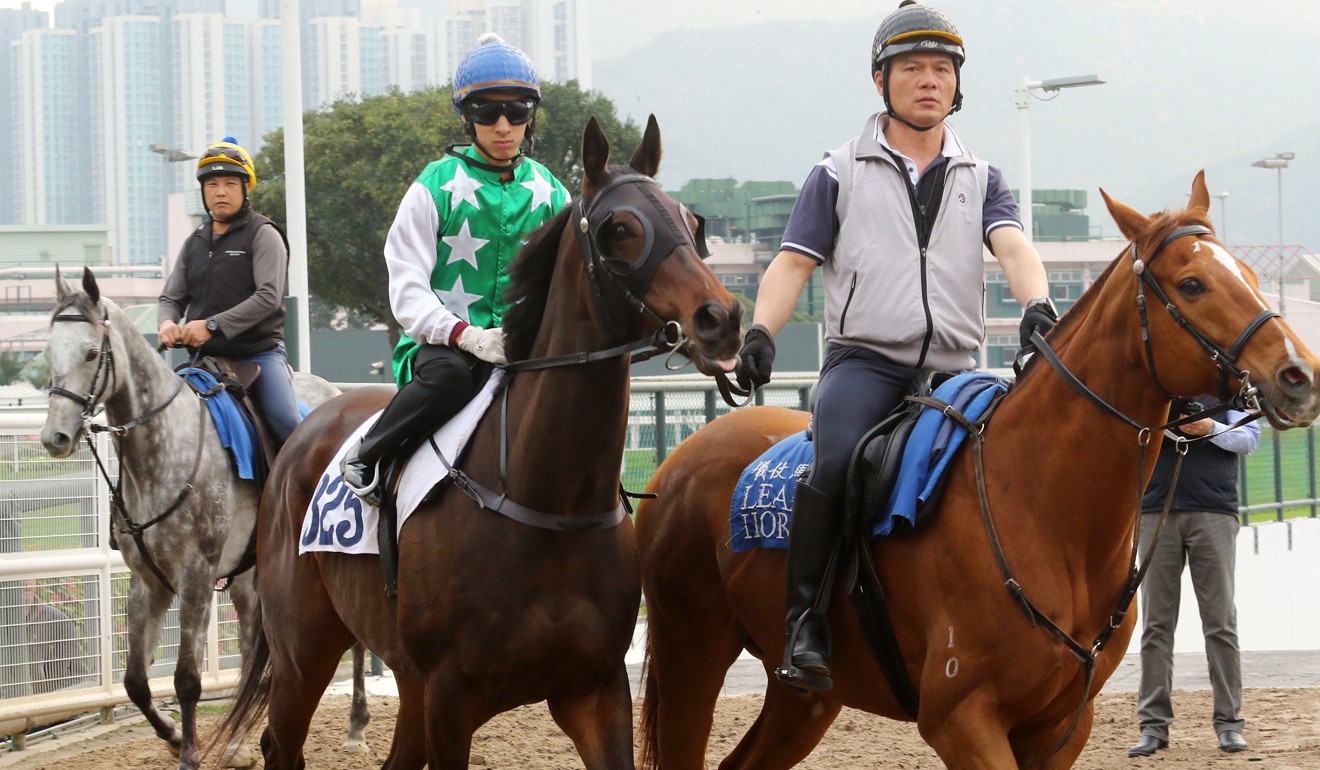 "I have a history with him, it feels like a long time ago because I was taken off him quite early," Chadwick said.
"He has changed a lot, when I rode him early on he was different compared to the last time I rode him in a race, and now he is different again."
With former trainer Tony Cruz keen to race the dual Group One winner closer to the speed, Chadwick said he planned to bring back the boom finishes by riding him quietly.
Zac Purton pulls off Stunning coup ahead of sprint features
"His best ever runs were ridden cold, with all the hype early on, people then wanted him to be a bit faster, faster than he wanted to be," he said.
"That trial today they went a decent pace and he jumped positively so I deliberately made him come back a bit more just to teach him to drop the bit again.
"I was happy with him, he needed the run but he settled nicely which I believe is the main thing with him, if we can switch him off he should be doing his best work late again.
"I just kept him happy today and tried to build his confidence back up."
With six different jockeys in his career, the ride on Pakistan Star has been somewhat of a hot seat but it is Chadwick who can lay claim to having the most starts and the most wins on him.
"He knows more about that horse than I do," O'Sullivan said.
Conghua's debut reminds some of a 'pretty ordinary Melbourne race meeting' but there is still plenty to like
Finishing no closer than three lengths to a winner this season, Pakistan Star has performed the worst he ever has but O'Sullivan said it was exciting to have a high calibre galloper in his stable.
Although he has trialled strongly in the past, the Kiwi said he was happy with the relaxed nature of the horse after pulling all the of the usual running gear off him for the trial.
"The proof in the pudding will be when he runs but you couldn't have asked for any more than what he did this morning," he said.
"He quickened nicely and it's pretty important what they do after the line, he galloped on really well and looked like he enjoyed it.
"He is surprisingly kind in the box, I was expecting a horse that wanted to cut loose but he is just another horse in the stable."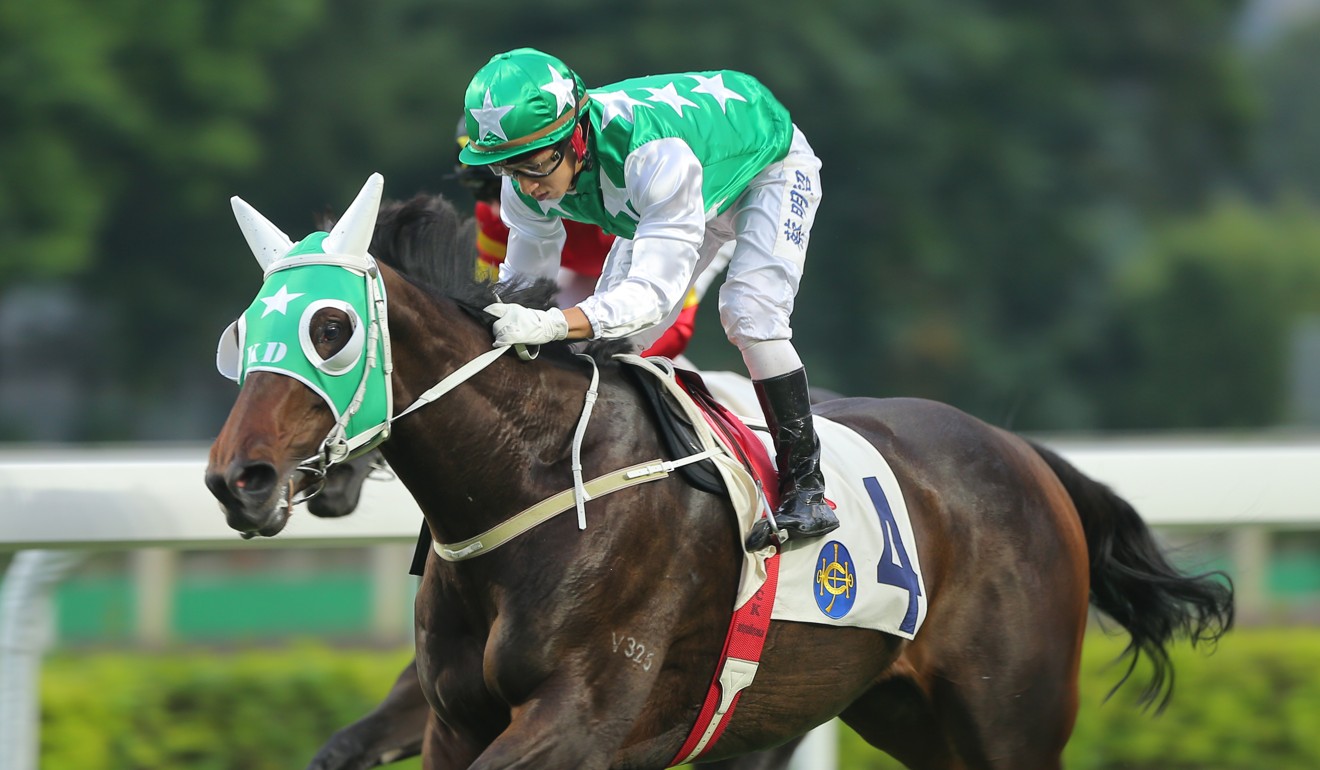 O'Sullivan joked he almost missed the cut-off for entries into the upcoming Group Two Chairman's Trophy (1,600m) and Group One Queen Elizabeth II Cup (2,000m) after being without a top-liner for two years.
"I have to remember the entries close two weeks before, I haven't had that problem since Aerovelocity," he laughed.
"He is a six-year-old and there should still be some life in those legs yet, he hasn't had a huge amount of racing."