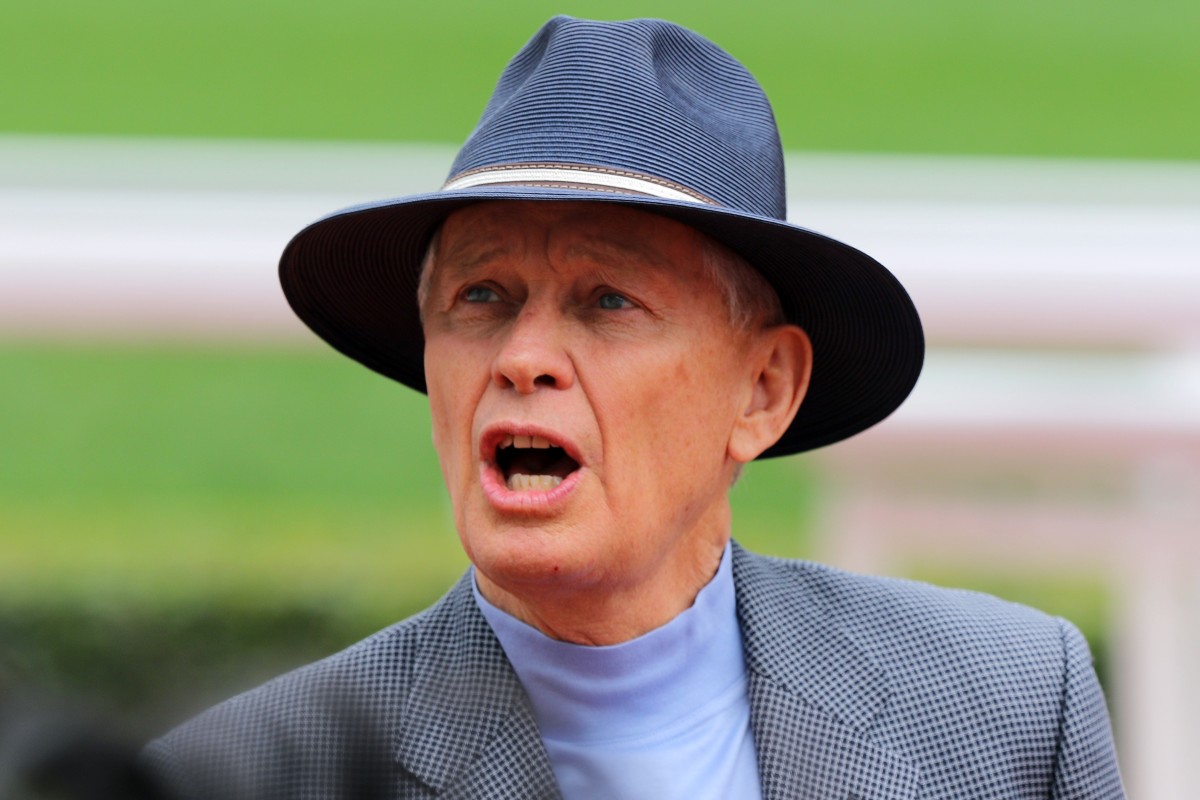 Trainer John Moore says he still gets just as excited about taking young horses to the track for the first time despite knowing he'll eventually lose them when the Jockey Club forces him to retire at the end of next season.
Moore saddles up two-year-olds Aethero and Gala Night and the three-year-old Rewarding Shine in Sunday's griffin race, the Amber Plate (1,000m), and says he will continue to target griffin races like he always has.
"They are very nice yearlings, they are pretty well bred," Moore said of his two-year-olds. "I'd like to be taking them back to Australia.
Mr Croissant makes Chris So hungry for more at Sha Tin
"If I trained a very small team there, these are the sort of horses you'd like to have back in Australia coming through the two-year-old races.
"It will be a pity when at retirement they change stables and end up elsewhere but it will be a selling point for a future bloodstock business that we can buy some very nice yearlings."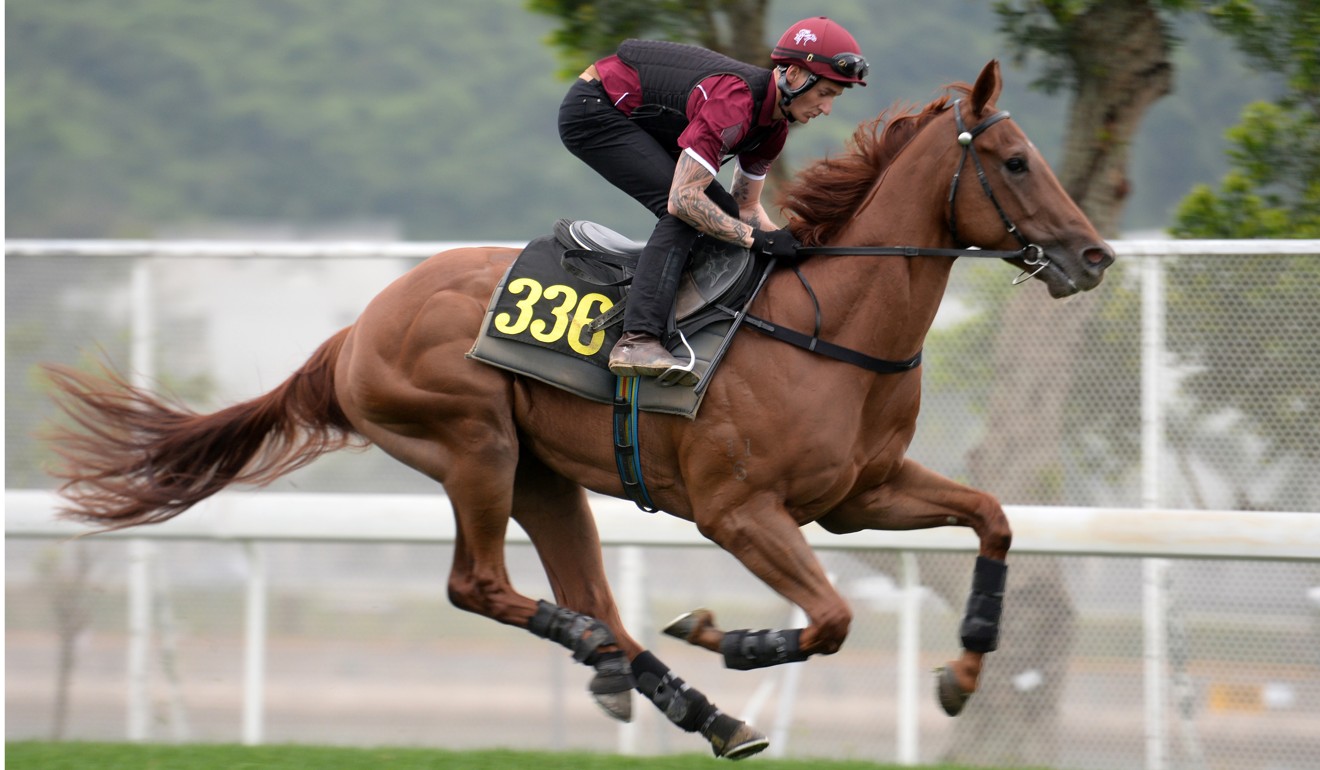 Moore said he is really looking forward to seeing what Aethero can do after he ran on nicely in his only trial, despite jumping slowly.
"What he has done so far has been impressive, in his trial he was closing very strongly and ended up alongside Tony Millard's Group horse [Graceandmercy]," Moore said.
Zac Purton rides Aethero on Sunday after partnering the gelding in his trial but refused to get carried away.
"[His trial] wasn't too bad, but only having one trial going into a race isn't a recipe for success normally and it was only a half-mile trial, normally you like to see horses trial over 1,000m or trial two or three times before they go to the races," said Purton, who will ring up win number 100 for the season if he can get Aethero home in the first race on the card. "John has taken a risk with him, let's see if it works."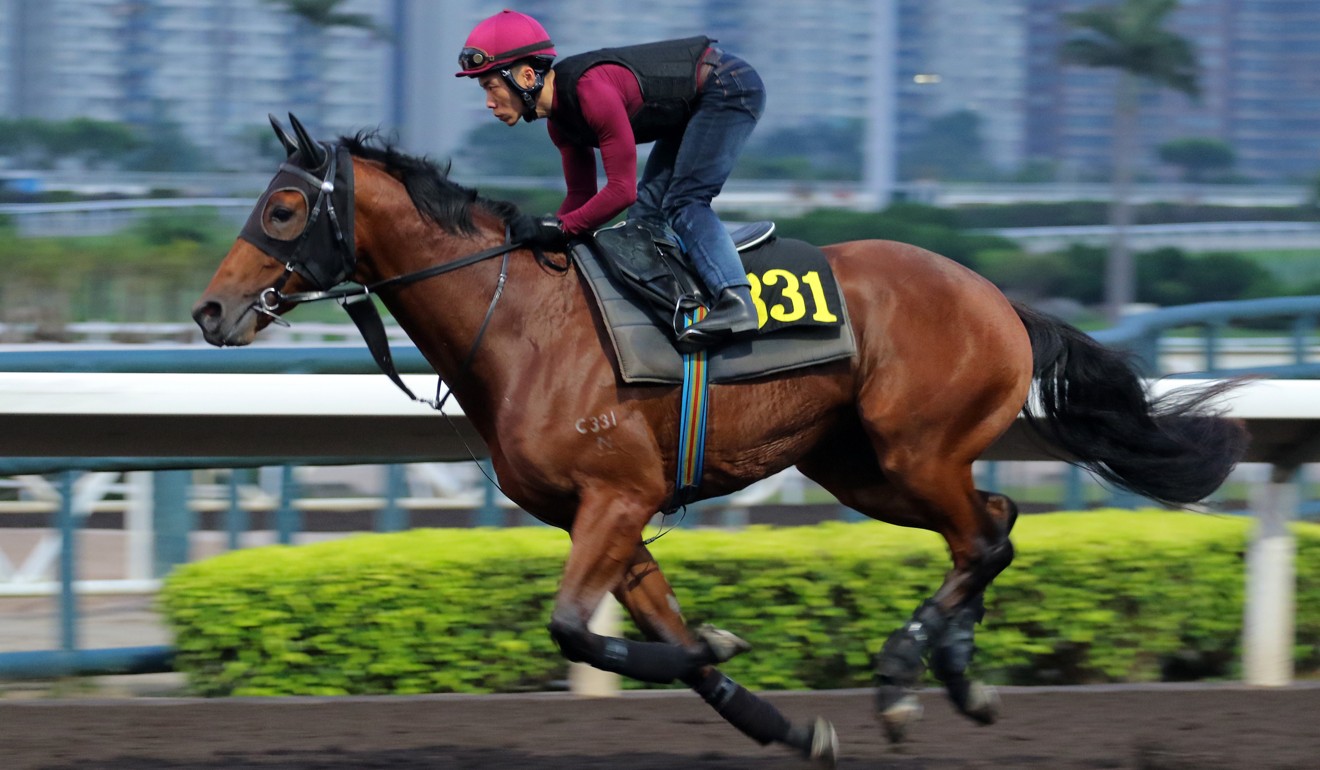 Only seven horses line up in the first griffin race of the season and outside Moore's trio, the Danny Shum Chap-shing-trained Winning Method looks a strong chance after winning one of his trials and finishing within a neck of the impressive Mr Croissant in the other.
Purton has a full book of 11 rides as he looks to crack the century – "it's nice to be near that number and it will be nice to get past it" – and he has stuck with the Frankie Lor Fu-chuen-trained Superich.
Purton won once and placed three times on Superich up to 1,400m before the four-year-old battled twice over 1,600m – including the Classic Mile – and he's only hopeful, rather than confident, of saluting on the horse in the Class Two Topaz Handicap (1,400m).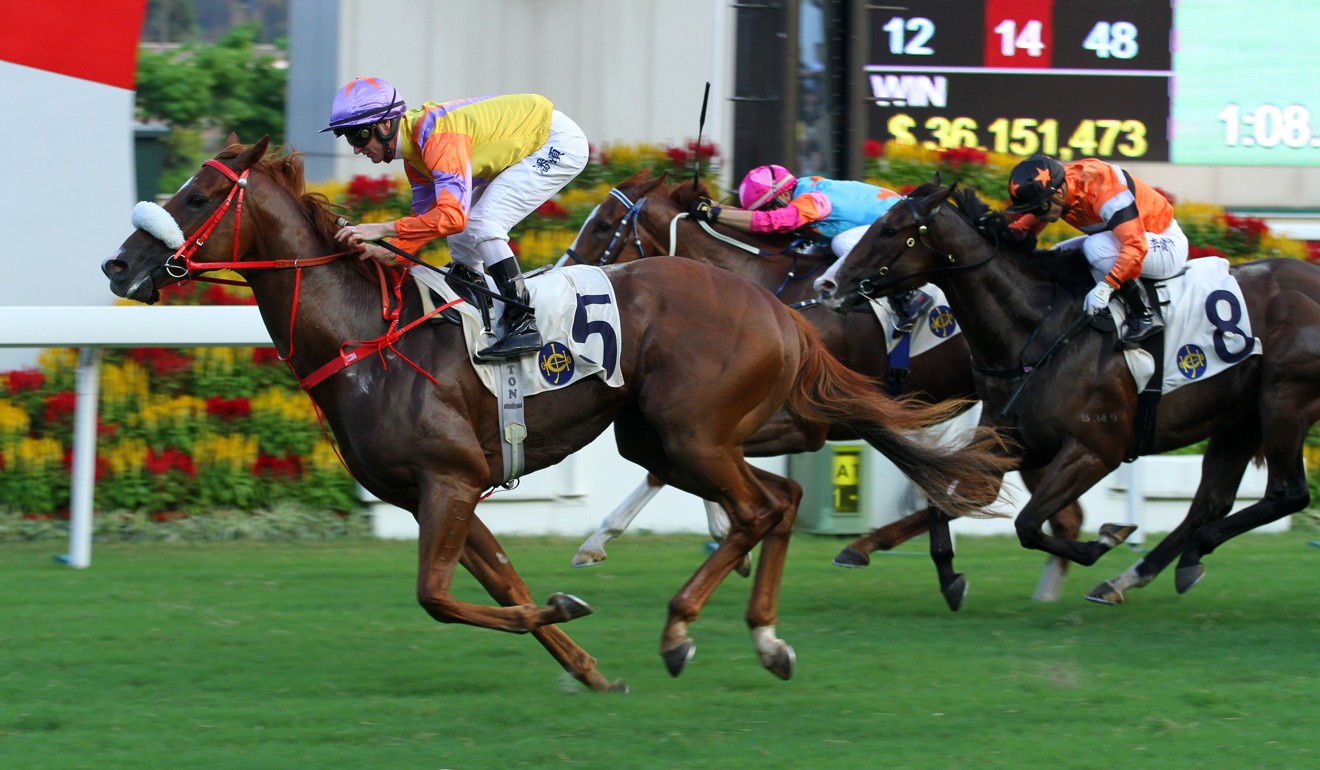 "He's a horse I've ridden a few times, I know what he feels like and I was concerned with the way he went in the trial [on April 2]," Purton said of Superich, who pulled up sore from both his mile runs.
"He just didn't give me the feel that he had been earlier in the season. I recommended putting him away but Frankie wants to give him one more chance.
"I think it is a little bit of a risk but in saying that I know how good he is or can be on his day. If he's got over whatever was worrying in those last couple of runs or in that barrier trial then he's definitely good enough."
Superich takes on the likes of John Size's undefeated Champion's Way, who is shooting for five in a row, and Moore's Good Standing.