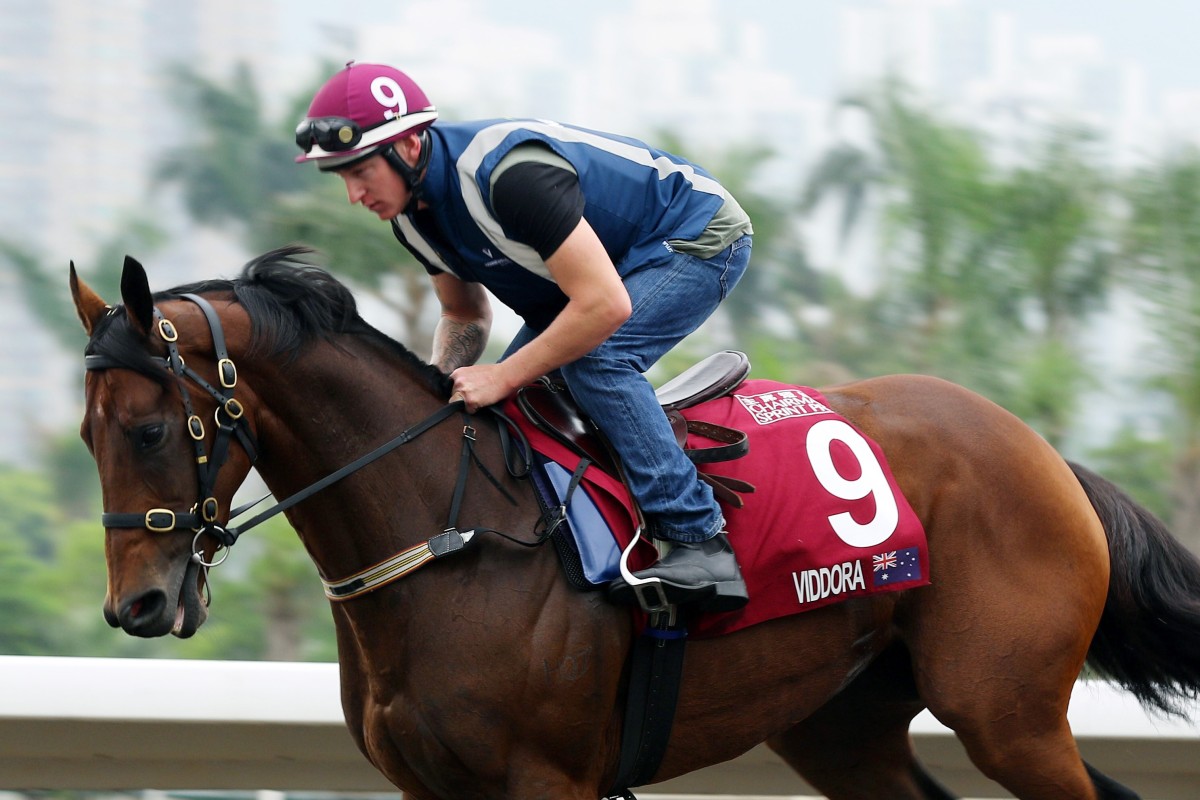 Australian sprinter Viddora will head into the Group One Chairman's Sprint Prize (1,200m) next Sunday having been on a whirlwind six-week tour with the man behind champion mare Black Caviar's dazzling success at Royal Ascot.
Respected stable foreman Paddy Bell has travelled with the six-year-old mare from Australia to Dubai to Hong Kong and hopes to go on to Royal Ascot again should Viddora run well in next week's HK$16 million feature.
Bell admits taking the undefeated mare Black Caviar to Royal Ascot for trainer Peter Moody in 2012 was the highlight of his career, but has found another good one in Viddora, trained by Lloyd Kennewell.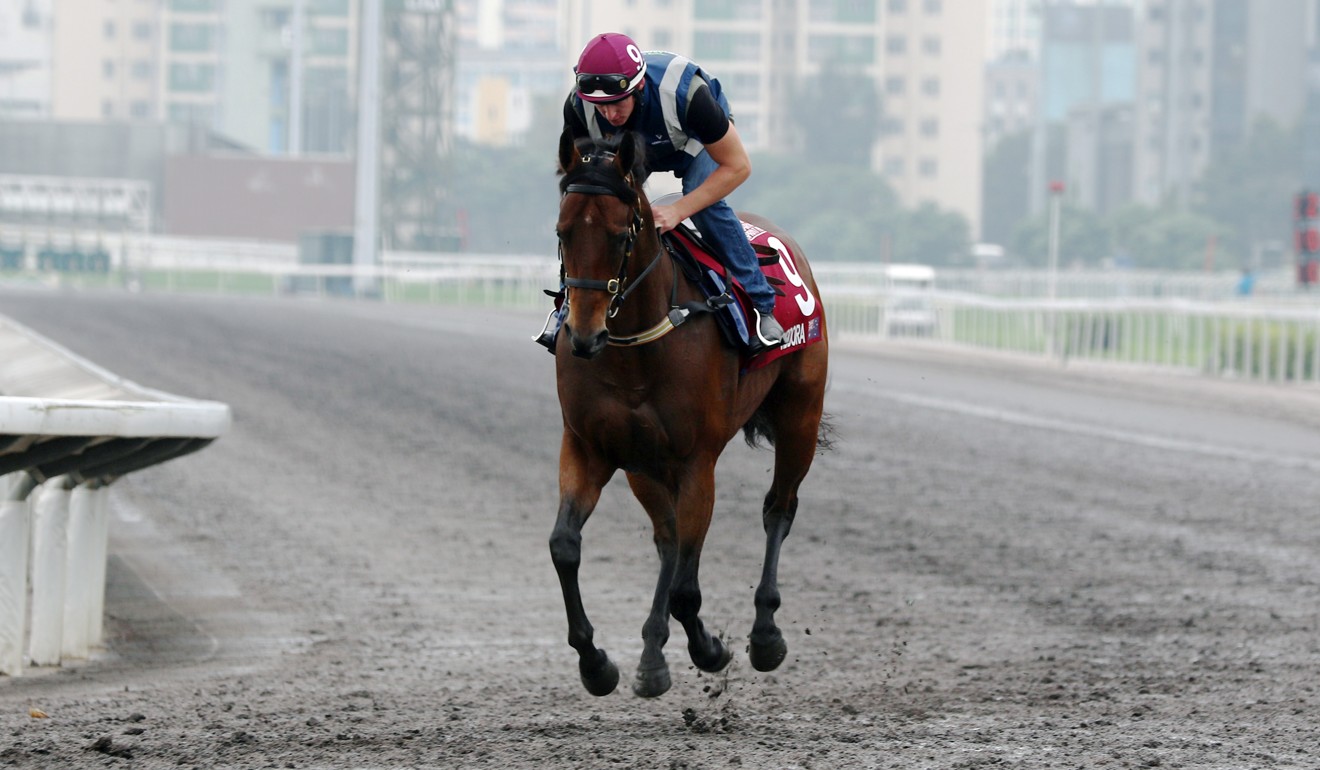 "I was working for Peter Moody at the time and I was looking after good horses throughout my career with him, but I was in the right place at the right time and got to travel with Black Caviar all over Australia and then when she got the Royal Ascot gig I got to go with her over there," Bell said.
The history books will show Black Caviar went on to win the Diamond Jubilee Stakes by the finest of margins – a nose – but Bell said he will always remember the build-up to the much-anticipated race after the champion mare sustained an injury before the race.
Aldo Domeyer to call Sha Tin home as Martin Harley and Regan Bayliss earn contract extensions
"I wouldn't say there was pressure there, I was just a bit worried because you have the best horse in world besides Frankel. You're halfway around the world on someone else's ground and you are thinking she has got a little injury and you don't know if Peter is going to run her or what the decision will be," he said.
"I'll never forget the Saturday morning before Ascot, Peter said to me that he wanted me to ride her and he wanted to watch her do a little bit of slow cantering so he could decide whether to go or not.
"She felt absolutely amazing after feeling rough the two days prior and I thought to myself 'how does this horse even feel like this? It's impossible'.
"Moody said to me straight away she is good enough to win so we'll send her. The rest is history. At the end of the day whether you win by a length or a nose, it doesn't matter as long as you are winning."
Threats, feng shui and horses who don't adapt to Hong Kong – the ballad of Best Sense
Bell said Viddora had settled in as well as she could have after a tough run in Dubai in the Group One Al Quoz Sprint (1,200m) behind Blue Point last month.
After travelling a number of horses throughout his career, Bell said Hong Kong proved tough to adapt to because of the confined nature and high humidity but was confident Viddora would do connections proud again.
"She is pretty good with it, any horse struggles with [humidity], it hasn't been ideal with the rain, it makes it more humid but she has handled it well and in the stabling there is air con so you can help them out a little bit," he said.
"Every horse is different but personally I think flying with horses is a lot better than being in a truck, at least you can give them some feed and water, you can set the temperature to what you like.
"To put it in perspective, you sit on a plane from Dubai to Hong Kong, it is eight hours and you can give them feed and water whenever you like but you go on a truck from Melbourne to Sydney it is 10 hours and they don't get anything and the truck is moving all the time."
Having spent the week in Hong Kong with Viddora, Bell said he had struck up a bond with the dual Group One winner and was looking to take advantage of a "wide open" race.
"I do everything with her while Lloyd is away; it's just her and I at the moment. Feeding to brushing, to walking to riding to washing to everything. It's just her and I, we have become best buddies over the last month," he said.
"Mr Stunning probably looks the one to beat but to be fair Santa Ana Lane is the class horse in the race but whether he travels well or not is another story. I would expect him to do well, he is a mature gelding who has been all over Australia."