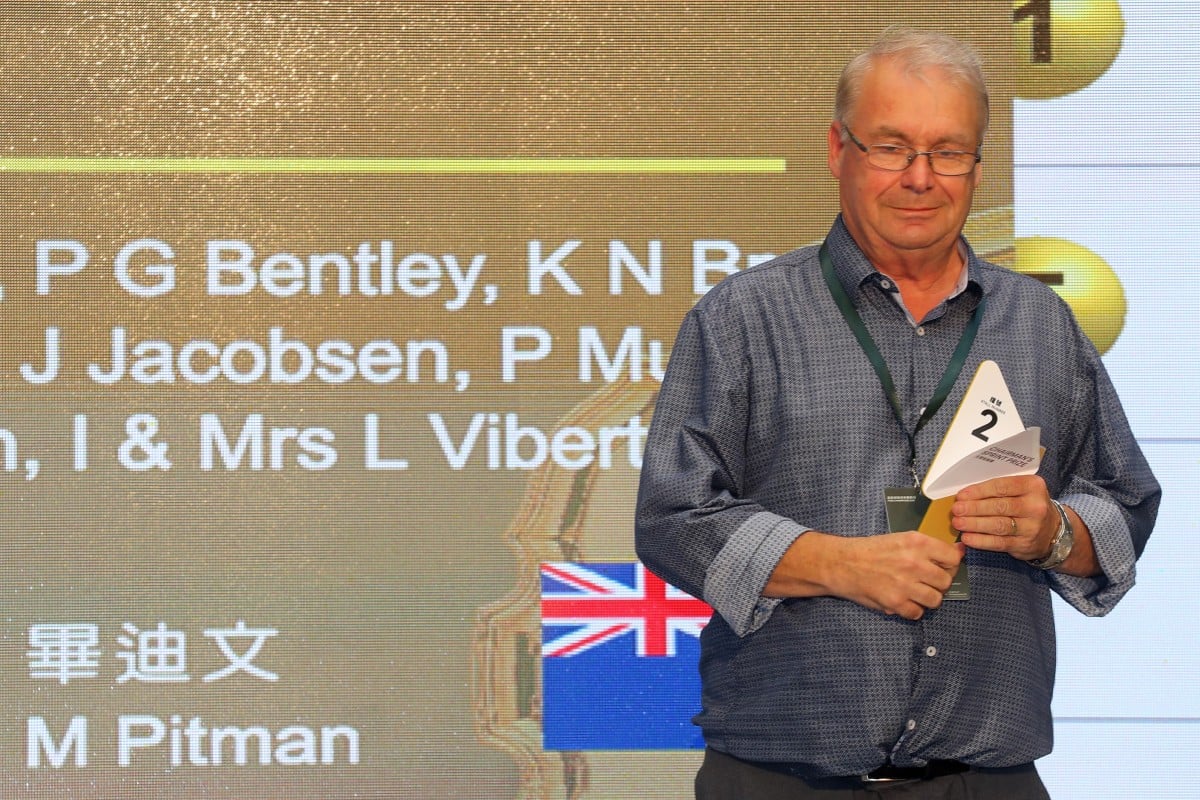 You would be hard-pressed to find a genuine battler in Hong Kong racing and while Michael Pitman might not be your traditional rags-to-riches story, he's certainly been a breath of fresh air at Sha Tin this week.
Pitman describes himself as a survivor and rightly so – he survived being hit by a car as a young trainer, lost a son to suicide and has been fighting bowel cancer in recent months.
Among all that, he has trained "close to 1,800 winners" in New Zealand and when Enzo's Lad steps out in Sunday's HK$16 million Group One Chairman's Sprint Prize (1,200m), it's hard to imagine anyone begrudging the Kiwi trainer should his speedster spring an upset.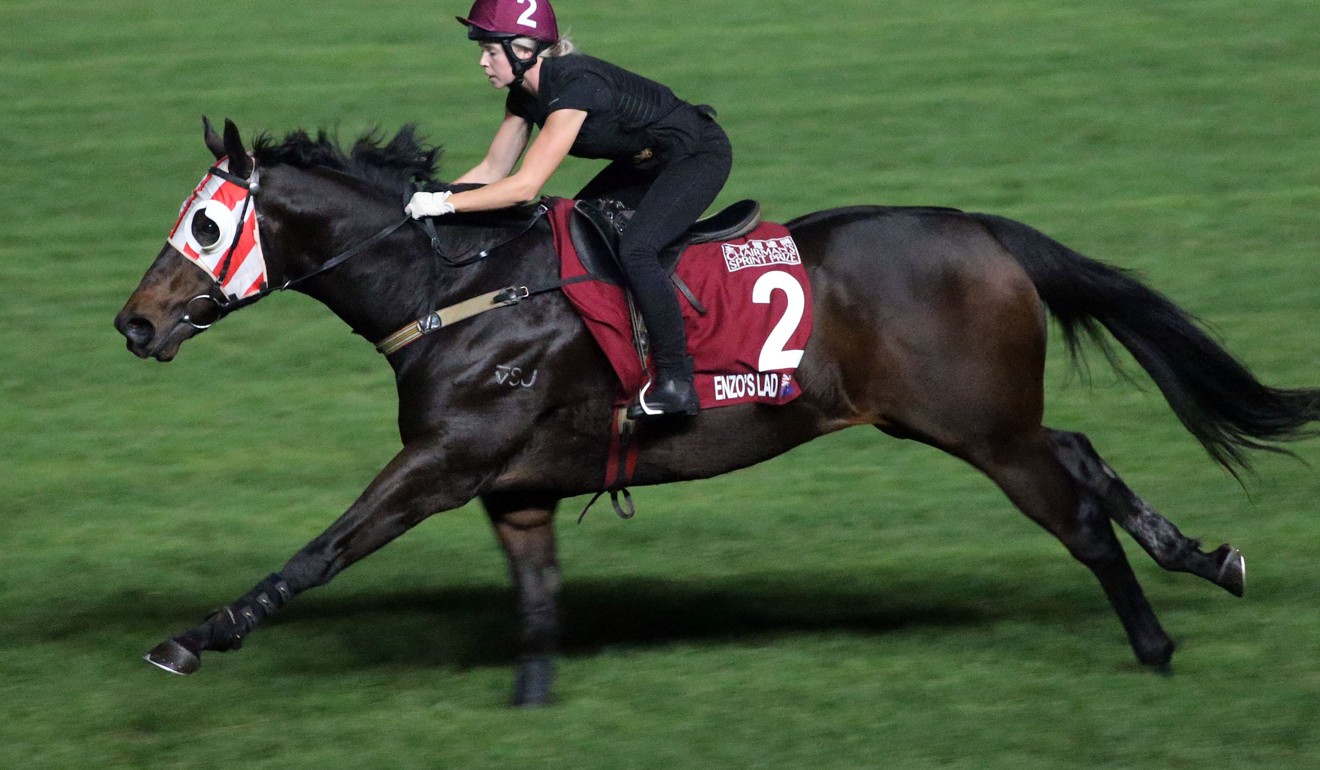 "Back in August I got diagnosed with cancer quite badly, but I'm all right. I'm a survivor," an emotional Pitman said at Sha Tin on Thursday.
"I lost 33kg, I had a massive operation on October 8, I was under the knife for seven-and-three-quarter hours, but the surgeon told me that he's 99 per cent sure that I'll never have another problem."
Pakistan Star was dominant in last year's QE II Cup, can the warmer weather spark a resurgence?
The 63-year-old says he is proud to be at Sha Tin and, unlike most of the contrived sound bites Hong Kong racing generates, you know he is being genuine.
"I paid NZ$15,000 [HK$77,000] for this horse and who would have thought a NZ$15,000 horse would be racing on the world stage," he said.
Wow! It's a thriller in the Group 1 JR & N Berkett Telegraph!

Last year's winner Enzo's Lad, ridden by Michael McNab and trained by the Pitmans, gets there by the barest of margins to down the Matthew Cameron-ridden Ferrando@SKYNZ #NZRacing pic.twitter.com/v12M7BEJHi

— TAB Racing (@TAB_Racing) January 19, 2019
"I had a Cox Plate runner against Winx [Savvy Coup in 2018] and in the past two years we've won four Group One races in New Zealand, [but] it took me 26 years to train my second Group One winner, so I know how hard it is."
Pitman praised the work of his wife, Diane, son Matthew and his staff for helping him through his struggles, with Matthew working closely with his father.
"He's had to do most of it in the last six months anyway, him and my wife," Pitman said. "I'm taking 15-20 pills a day still so I have got to be a little bit careful. My wife and my son are incredibly hard workers, they just do so much work and I'm just steering the ship, that's all I'm doing.
"Having my son alongside is really good. I did have another boy [Jonny] but unfortunately he took his own life six years ago."
Pitman says he became close to becoming a professional golfer before giving the game away at 21 and turning his attention to horse training.
It wasn't long before he was faced with one of the hurdles that have become so ingrained in his journey.
"Within one month of having my trainer's licence I got hit by a car and I spent 26 weeks in hospital, so I know what the inside of a hospital looks like," he said.
Enzo's Lad is Pitman's first Hong Kong runner and he says he was lying in bed when he hatched the plan to bring the two-time Group One winner to Sha Tin.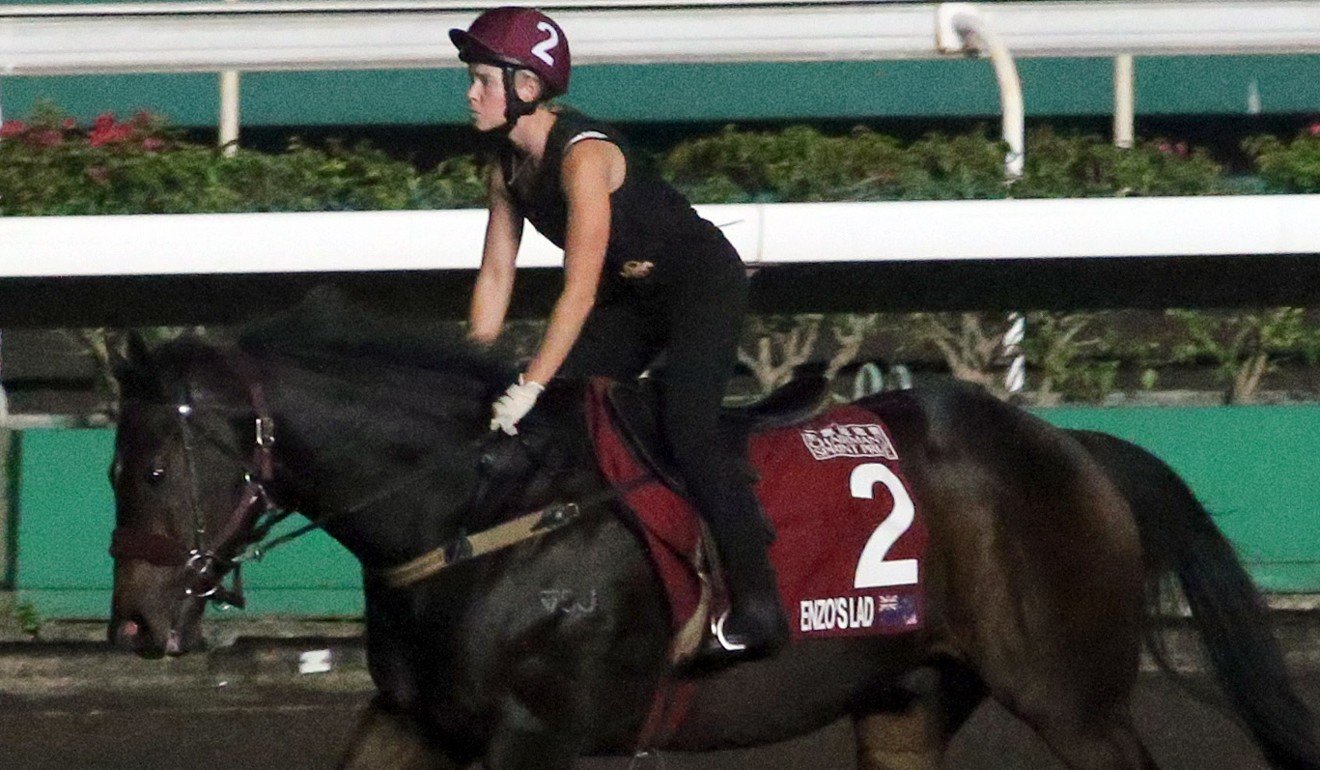 "He ran 1:06 and change when he won the [Group One Telegraph at Trentham over 1,200m] the second time around with 58kg on his back and I couldn't get to sleep that night," he said.
"I was starting to worry 'where can I race this horse?' He was weighted out of New Zealand racing, he was going to get 63.5kg when he lined up [next], which was what he got.
"I rang [the Hong Kong Jockey Club's] Mark Player at midnight because they indicated he could have come last year. I said to Mark 'you better put me in the hat for going to Hong Kong' and we're here."
Yutaka Take and Mitsuru Hashida out to fix overseas anomaly with Deirdre in QE II Cup
While on ratings Enzo's Lad may lack the class of Australian superstar Santa Ana Lane and leading Hong Kong sprinters Mr Stunning and Beat The Clock, Pitman would not discount a horse he described as a "dude".
"He's pretty laid back for a sprinter and I'm really happy with the horse, he's travelled really good," he said.
"He's won under NZ$400,000, which converts to HK$2 million. You look at the money the rest of the horses have won, but he has won two genuine Group One races and he's won them well.
"I likened coming here to having a ticket in a NZ$2.5 million raffle. We're here because we deserve to be here and I'm pretty proud to be here, to be honest."