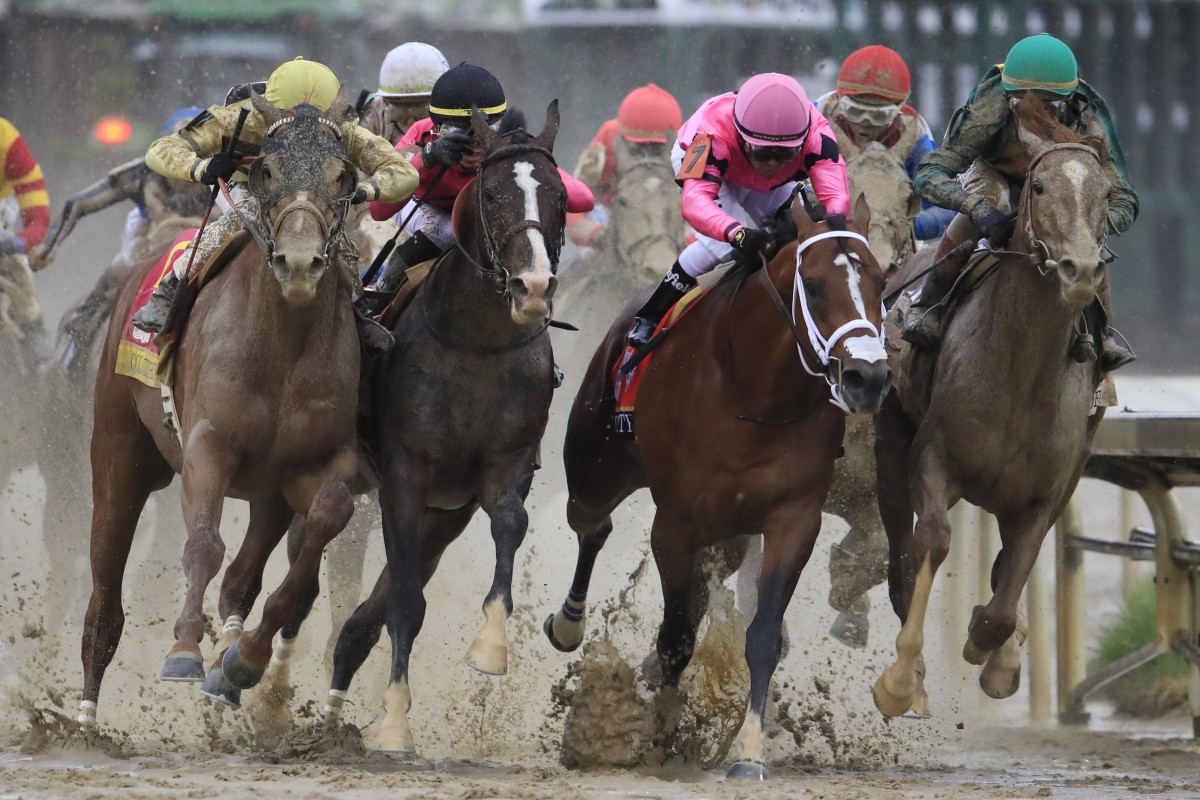 Jockey Club chief steward Kim Kelly says the controversial decision to strip Maximum Security of the Kentucky Derby would not have happened in Hong Kong – and he hopes it is the catalyst for change.
Why would it not have happened in Hong Kong? Because the Jockey Club (and most other racing jurisdictions) use the "Category One" method of resolving protests, while the USA is a proponent of "Category Two".
At a basic level, the difference is that under "Category One" rules, once you establish there was interference, stewards have to determine which horse would have finished ahead of the other. If the horse who was impeded should have finished in front, the offender will be placed behind it.
For "Category Two", once it has been determined there was interference, if stewards feel it has altered the finish of the race in any way, a horse will be relegated behind any it impeded.
Maximum Security was clearly the best horse in the Kentucky Derby, but because jockey Luis Saez caused significant interference on the turn, he was sent back to 17th, with 65-1 chance Country House declared the winner, sparking a lot of debate.
"Under the 'Category Two' rules as I understand them, the stewards in Kentucky were perfectly entitled to do what they did," Kelly said.
"However, certainly in Hong Kong, there would be no changes to the placings. He was the dominant horse in the race. No case could be successfully argued that those horses, if not for that interference, would have finished in front of [Maximum Security].
"At the top of the straight it appeared as though he was under siege but over the 200m he actually extended away from the field, so he was clearly the best horse.
International Federation of Horseracing Authorities (IFHA) adopts Hong Kong model for resolving protests
"I'd be surprised if any 'Category One' country would change the placings. It's likely, from the shots that I've seen, that the jockey would've incurred some form of penalty."
The USA is an outlier – the only major jurisdiction that still uses the 'Category Two' rules.
Kelly is the chairman of the International Harmonisation of Raceday Rules committee of the International Federation of Horseracing and is pushing for all countries to adopt the same approach.
He has been in touch with the American representative on the committee after the Kentucky Derby and had already been invited to address the "USA round table" (their equivalent of the Asian Racing Conference) to explain the merits of "Category One".
Kelly hopes this might be the tipping point that gets them over the line.
"In 2011, the Japan Racing Association had a defining moment when Rose Kingdom [was awarded] the Japan Cup and Buena Vista was taken down. Buena Vista was clearly the best horse in the race and under 'Category One' would [have been declared the winner].
"It took something like that for the JRA to change from 'Category Two' to 'Category One', since then France and Germany have come on board and all the South American countries are 'Category One' now.
Ho Ho Khan eyes off Hong Kong International Races after Sha Tin demolition
"I would think that given the amount of comment that I've seen and the circumstances of this one, I can see a lot of similarities with what happened in Japan and what has happened in Kentucky. It may well be their 'Japan Cup moment'."
Kelly is adamant the "Category One" rules are fairer to all involved.
"I think it's much fairer to punters but also to the connections of a horse,"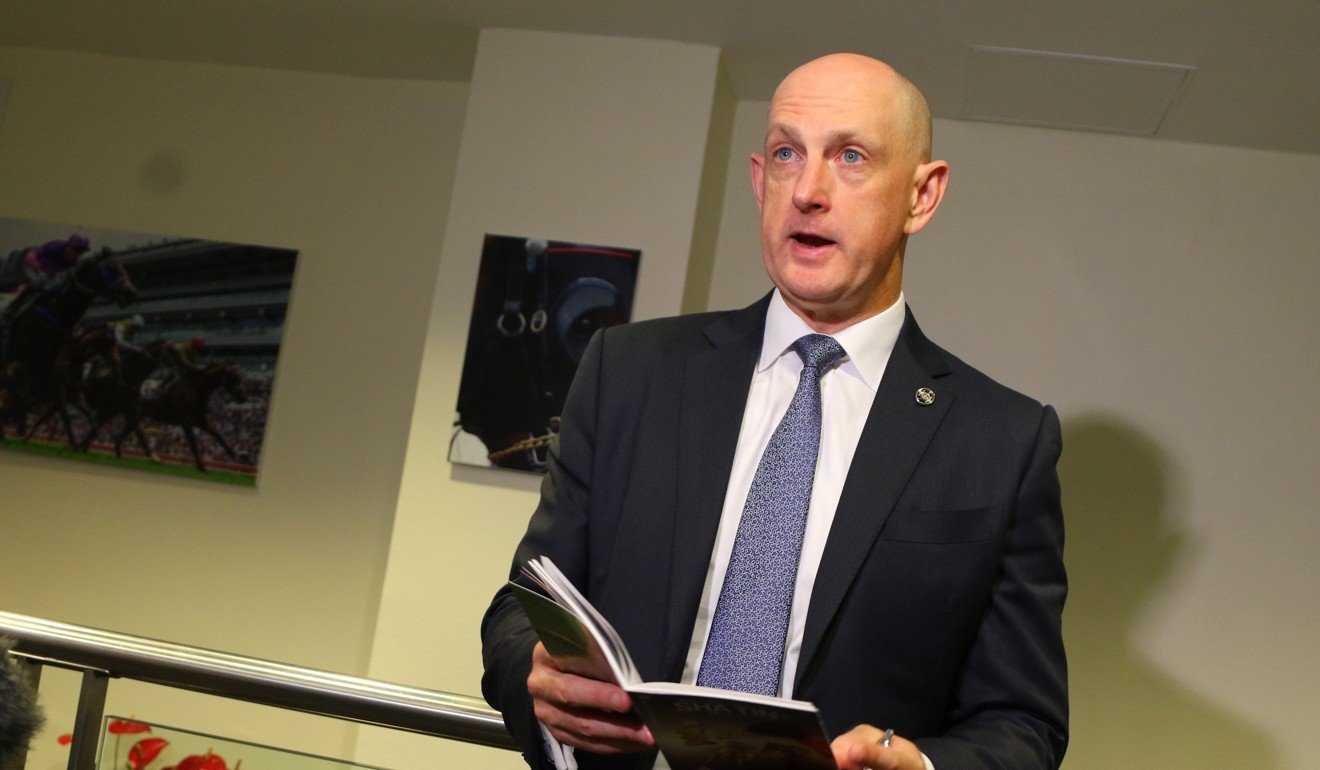 "Who does the 'Category Two' philosophy seek to penalise? The jockey is going to be penalised regardless, all it does it penalise people above and beyond the jockey for something they have no control over.
"In 'Category One', if it can be clearly demonstrated that the horse interfered with would have beaten [the other one] home, punters can accept they should not have won the race under those circumstances.
"They can't accept losing their money for interference sustained to a horse that finished 17th."
Angland honoured at first public outing
Tye Angland has been recognised as he made his first public appearance since being seriously injured in a fall at Sha Tin in November for the Inglis Chairman's Sale in Sydney.
Angland and his family were gifted a service fee to new stallion Trapeze Artist, who he won three Group Ones aboard, by owner Bert Vieira and it was the first item auctioned off at the event, selling to Sun Stud for A$105,000 (HK$577,500).
"This is Tye's first proper outing since the accident so it's great that he's in an environment where he's got lots of support and friends in the room here," Angland's wife Erin said.
"We're absolutely thrilled with this result. We're so humbled by Bert and his family. They've been through their own struggles of late and this just shows his character. We're very lucky."
Tye Angland in talks with Jockey Club over securing financial future
Angland, who was left a quadriplegic from the incident, was generously given a lifetime nomination to the stallion by Vieira in a show of support.
Reward for Winning? Castration
Danny Shum Chap-shing's Winning Method jumped at $1.10 in the Chairman's Day Plate and won the Griffin race like a good thing should – but he would not have been thrilled with his reward.
The two-year-old is set to be gelded (in fairness, it would have happened anyway) after his three-and-a-quarter-length victory over Judy's Star in the opening event.
Winning Method showed his ability on debut last month when he finished just two lengths behind John Moore's boom youngster Aethero, beating the others by six lengths-plus so Shum thought he would be hard to beat.
"He's a nice horse," the trainer said. "The huge thing was Mr Moore's horse not running, the other horses were six lengths off [Winning Method], so they couldn't beat him.
"Only [Judy's Star] had a chance, he trialled well and I thought he could run the quinella. I was very confident he would win.
"After the season I will geld him and he will do better I think. He's still green but he's a big horse, so he will improve."
It was the first of a double for Shum, who also tasted success with Young Legend (Zac Purton) in the Class Three Wong Cup (1,400m).
Bowman takes a break
Star Australian jockey Hugh Bowman has been a regular visitor to Hong Kong in recent months, but he won't be back until next season after announcing he is taking a break.
Bowman, who won the Classic Mile and Hong Kong Derby with the Frankie Lor Fu-chuen-trained Furore, withdrew from his rides over the weekend to rest up after a hectic period, which included the farewell tour of mighty mare Winx.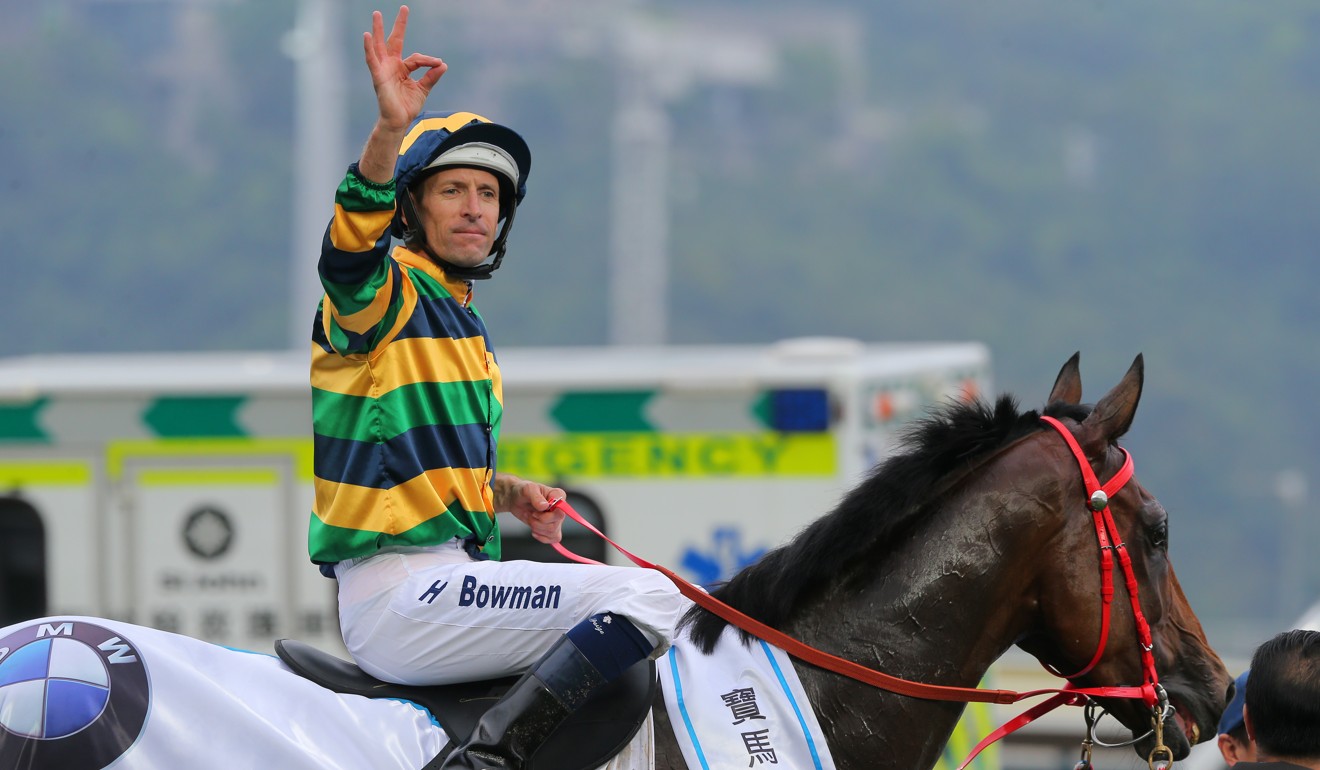 "Following a busy period of riding and travelling, I have decided to take an immediate break," Bowman said in a statement.
"The last few months have been exceptionally busy, not only with the demands of riding in Australia, but also internationally.
"Thank you to everyone for all your support over the last few months and I look forward to coming back refreshed and ready to go in the new season."
Yiu's youngster shows Agility on debut
Already blessed with boom sprinter Voyage Warrior, Ricky Yiu Poon-fai has unveiled another promising type with Allied Agility winning on debut down the Sha Tin straight in the Class Four Swaine Cup.
Martin Harley pushed forward on the three-year-old and once he hit the front he was never headed, coming away to win in smart fashion.
Voyage Warrior can be the next Sacred Kingdom: Ricky Yiu
While he is not on the same level as his stablemate, connections should have a bit of fun with him.
"It was a little unexpected – I thought he would run well but I didn't think he would win, maybe top three," Yiu said.
"He'd been trialling well and has done everything right since the first day he entered my yard so I'm very pleased with him. He's a bit of a natural, he's focused, he's always jumped well so we took our chance over 1,000m.
"We'll give him another chance [this season]. We'll see how much they put him up, but he will still be in Class Four."