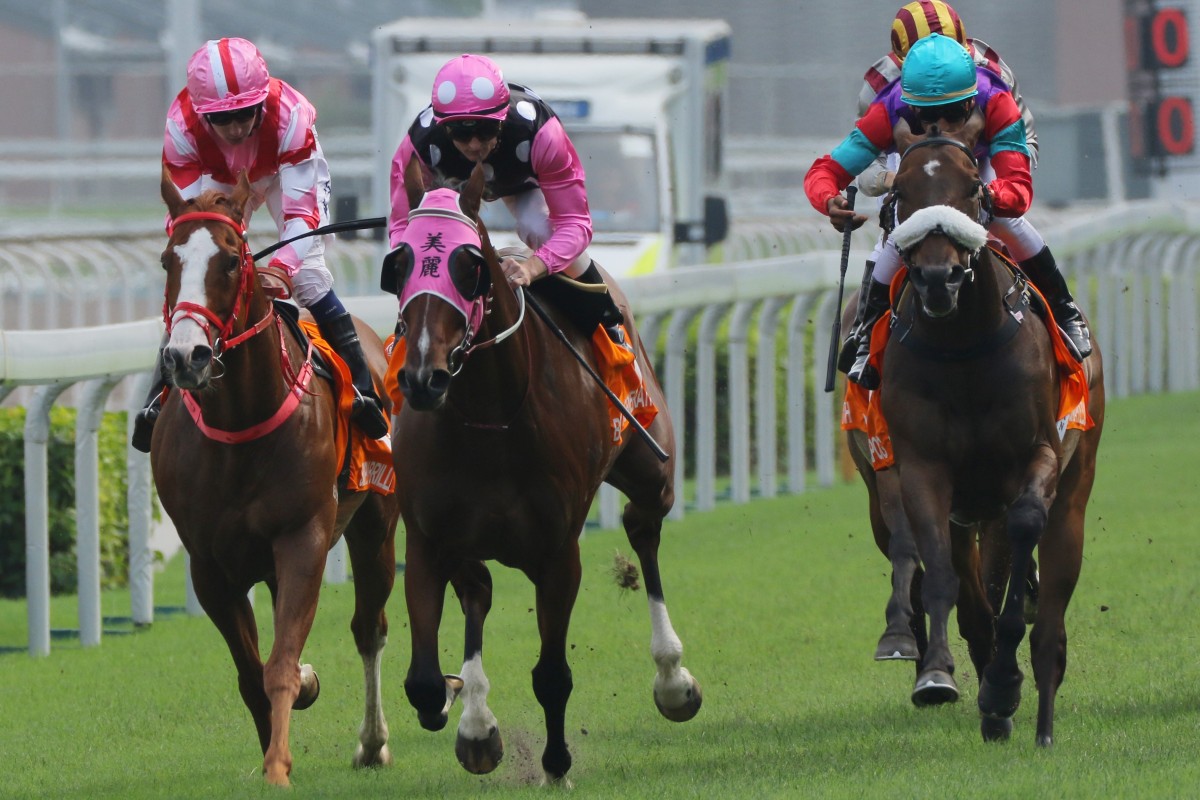 Addressing your thoughts, questions and statements about Hong Kong racing. Have something to say? Send a tweet to @SCMPRacingPost.
No Yasuda Kinen for Beauty Generation Patrick Kwok Ho-chuen confirms. Zac Purton will be sad, Danon Premium will be happy with that but racing fans miss a chance to watch Danon Premium vs Beauty Generation vs Almond Eye – @hcm0501
Unquestionably, there was a sense of disappointment when it was confirmed that Beauty Generation would not run in the Yasuda Kinen.
The sport would have been better for it – seeing Almond Eye and Beauty Generation go head-to-head would have been the race of the year, but alas.
The reaction has not been particularly nuanced, with many accusing connections of cowardice. Funnily enough, they were not scared of losing the race. They believe in their horse.
While some bang on about how a hot pace could find Beauty Generation out, they clearly don't remember his run in the Group Two Jockey Club Mile in November (the one where he smashed the 1,600m track record at Sha Tin).
No one is a better judge of pace than Purton and Beauty Generation is versatile – he eased out of the speed battle when they went crazy in that race, moving up when they tried to take a breath before putting his rivals to the sword. He can consistently carve out sectionals the others can't – that's why he's so good.
Of course, there are a lot of variables – like racing left-handed, the track, conditions etc – but they weren't actually in fear of their opponents, the biggest issue was about getting a horse back for next season. (There was also some stuff about being able to get his usual feed – but from the sounds of if the Japan Racing Association was going to come to the party on that point.)
Beauty Generation team pulls the plug on Japan trip to focus on winning streak
After a long, undefeated season of eight runs, the question became how much would this trip take out of the horse?
Overseas travel is not easy – things don't always go as hoped (see Lane, Santa Ana) or it can ruin the rest of your plans.
The trip to Dubai took plenty out of Japan's own Almond Eye, forcing her trainer to cancel a European campaign which would have culminated in the Prix De l'Arc de Triomphe and a battle with Enable. There are opportunity costs.
Almond Eye enhances reputation, going where Winx, Beauty Generation have not
It's something the Kwoks know all too well. They travelled with a horse called Beauty Flash in 2011 – he won the Hong Kong Mile, alongside three Hong Kong Group Ones – before finishing eighth in the Dubai Turf and ninth in the Yasuda Kinen. In two seasons after that he went winless from 20 starts.
The Kwoks also like records – going after Viva Pataca's Hong Kong prize money mark was a real priority – and they do have an eye on breaking Silent Witness' mark of 17 consecutive wins, even if they are only halfway there. They are Hong Kong royalty and winning here means more to them than being successful overseas.
The situation of trainer John Moore is also an interesting one. As it stands, the Jockey Club is forcing him into retirement after the end of next season because he will be 70.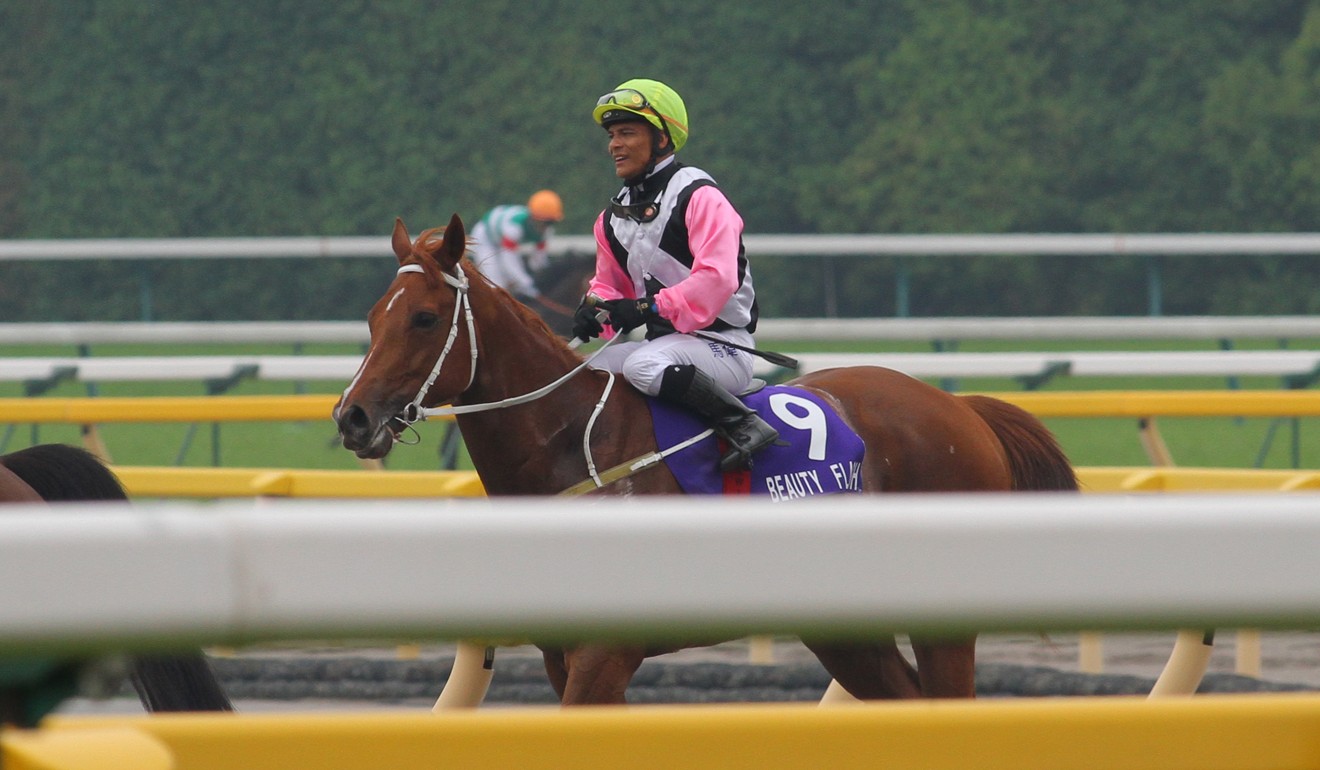 (As an aside, it seems strange to want to remove someone because of their age when he is still training well – he is tied for second on the championship table and has the best horse in Hong Kong – and wants to continue, but anyway).
Is there a chance he gets a stay of execution (so to speak) if Beauty Generation is still rolling along on his winning streak?
The Jockey Club hierarchy seem to be pretty clear about it – they already came up with the "John Moore Rule" which extended the compulsory retirement age from 65 to 70 for trainers who reach certain benchmarks (and Moore does). It is unlikely they will move again, but there is always hope.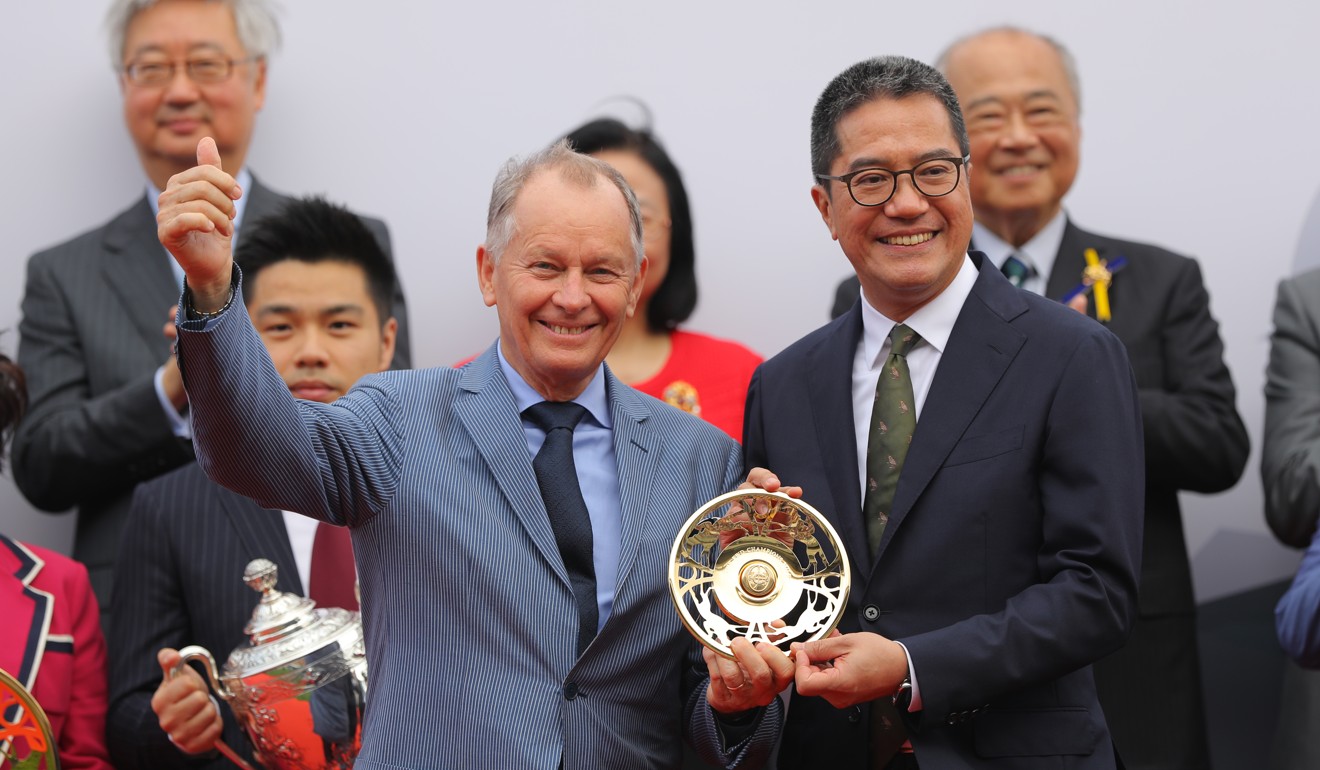 It is never as simple as saying "there is nothing to lose" by going, because inevitably, there is – whether it is mystique, health, opportunity or the actual horse race.
Beauty Generation's reputation will always have an asterisk if he never travels, but if he beats Silent Witness' winning streak and gives Moore another year at Sha Tin then connections will live with it.
(Another aside – if he follows this season's campaign in 2019-20, the biggest challenge of continuing that streak is likely to come in the first two starts – they are both handicaps – where he will be giving 20 pounds to some seriously good horses. The set weights races are easy, they won't be. Watch this space.)
Japan wins in Hong Kong, will Beauty Generation return the favour?
At the end of the day, the Kwoks own the horse and they are perfectly entitled to do whatever they want.
The Yasuda Kinen with Beauty Generation would have been brilliant, but now we have to play the game of "what if" and hope another opportunity that suits everyone opens up.