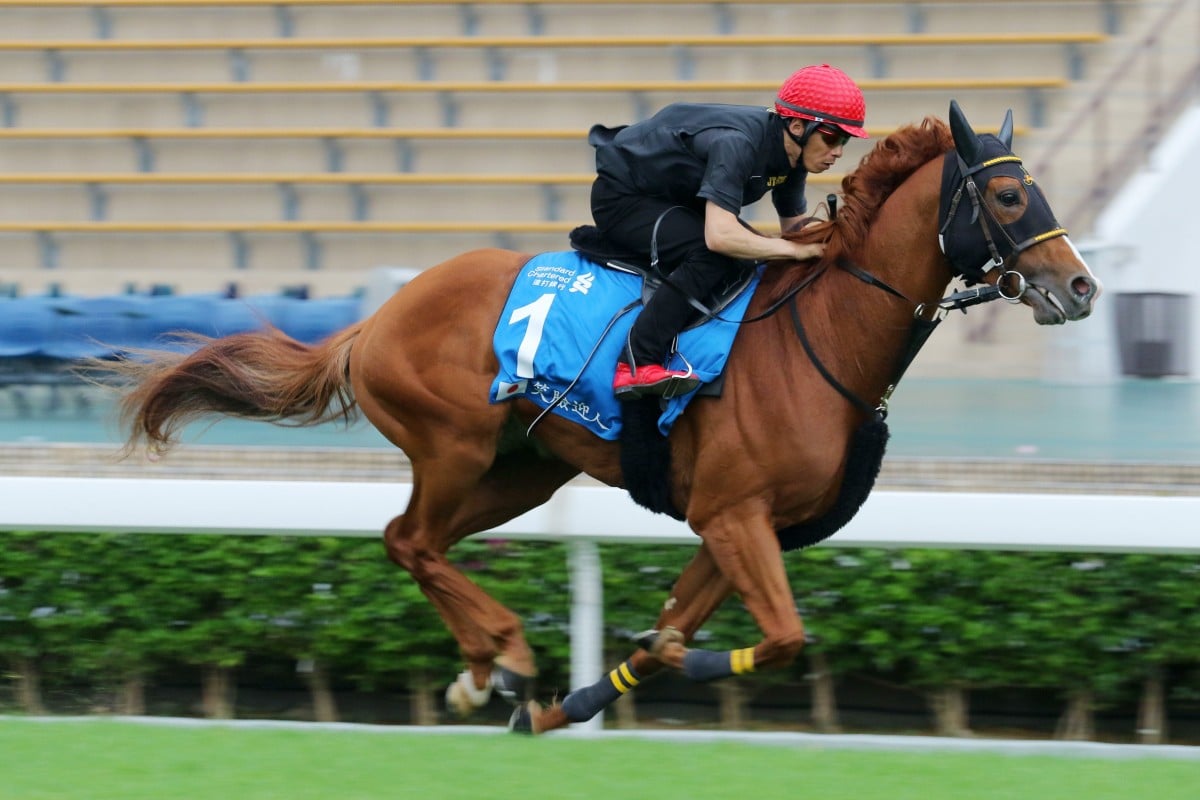 He's an underdog who earned a following taking on the mighty Almond Eye and Happy Grin races in Sunday's Group One Standard Chartered Champions & Chater Cup (2,400m) on the back of the generosity of his fans.
The Junji Tanaka-trained four-year-old finished seventh behind Almond Eye in last year's Japan Cup but still needed the help of the racing public to make it to Hong Kong, with his loyal supporter base banding together to raise 2 million yen (HK$143,000).
"This is not a 100 per cent invitational race so it's big spending for the owner to travel here and look after all the costs," Tanaka said.
"The National Association of Racing [NAR] gave us a subsidy for 5 million yen but it doesn't cover everything.
Neil Callan out to make up for disappointing season with Eagle Way in Champions & Chater Cup
"Because of the characteristics of this horse, being an NAR horse and coming from the Japan Racing Association's [JRA] big races like the Japan Cup, he has a lot of followers and the followers are willing to support his big task, many people were willing to give a donation."
It is Happy Grin's standing as a member of the NAR – considered the second tier or racing behind the JRA – that sees him lining up at Sha Tin on Sunday.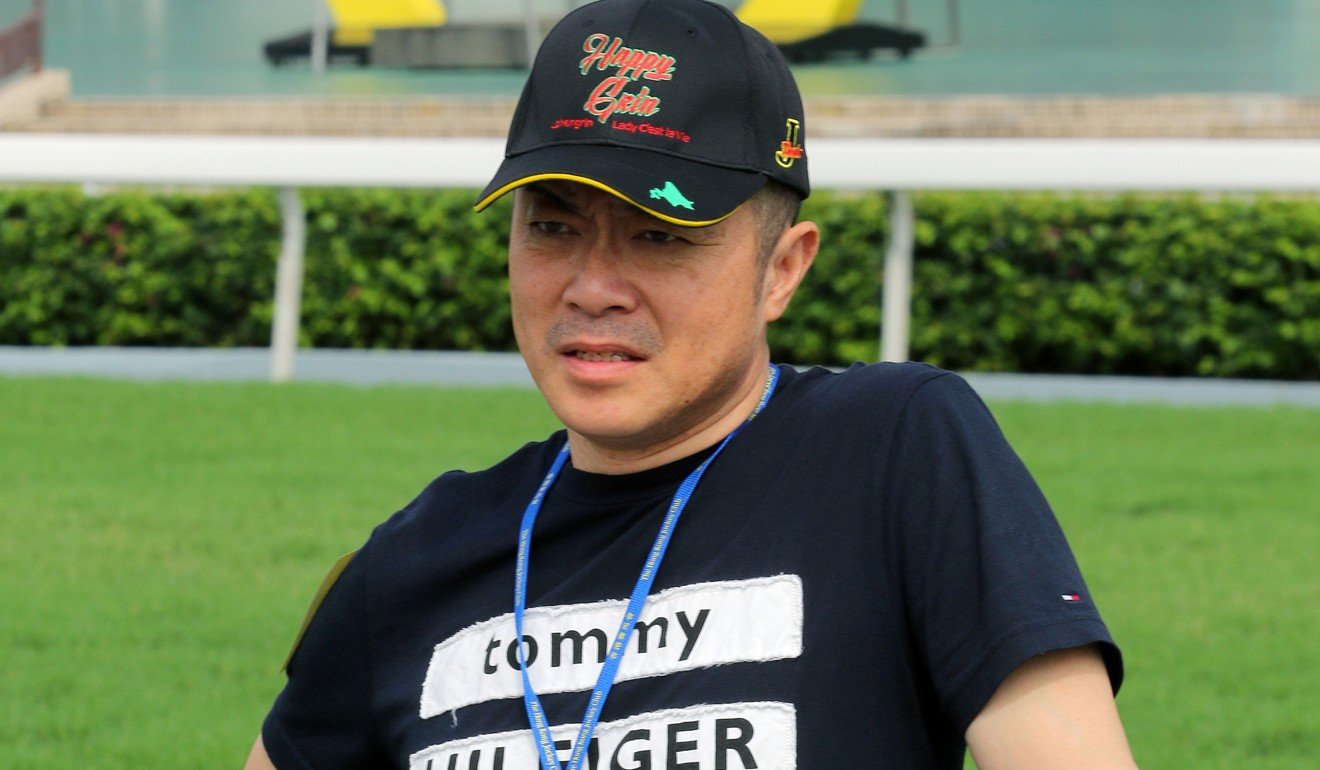 "We have two racing organisations in Japan, one is the JRA and the other one is the NAR, which Happy Grin belongs to," Tanaka said.
"There are many restrictions for horses who belong to the NAR to run in the JRA races on turf, particularly horses over four years old, so this is one of the major reasons why we chose to come to Hong Kong."
Happy Grin's formline intersects that of FWD QE II Cup (2,000m) victor Win Bright and while he finished eighth behind him February, Tanaka expects more from his horse on Sunday.
"Happy Grin raced with Win Bright once this year and at that time it was not a good race for Happy Grin, but if he runs well I think he can be competitive with horses like Win Bright," he said.
"I understand the level of Group One racing in Hong Kong is very high but still Happy Grin can be competitive."
Japan's Win Bright ambushes QE II Cup and trainer outlines plans to pillage more Hong Kong riches
The horse looked in good order during trackwork this week and Tanaka says he has handled the trip as well as could be expected.
"This is the first time for him to travel overseas so for the first one or two days after he arrived here he was a bit nervous, but day by day he has got used to the environment. He is eating well now and his condition is on the up."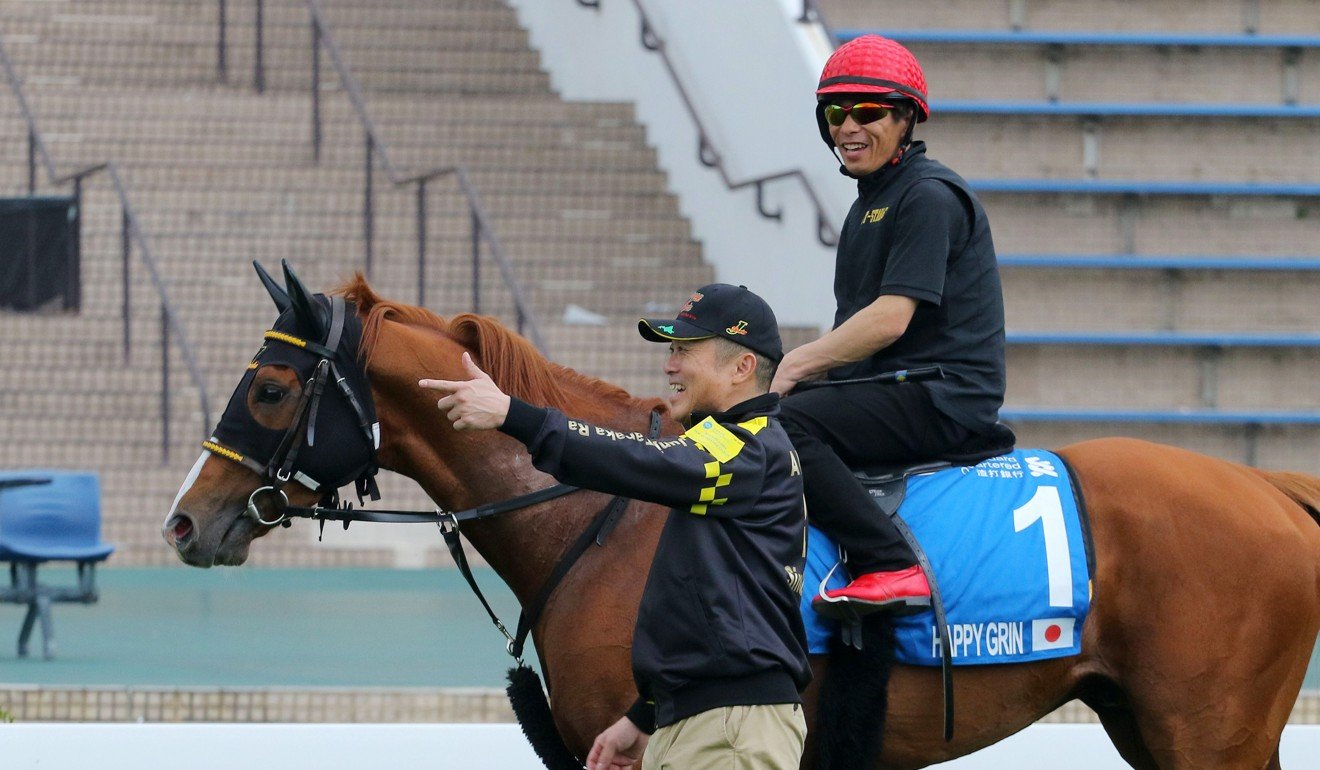 Takafumi Hattori rides Happy Grin and said he was quietly confident in his mount's chances, while Tanaka remains hopeful the colt can do his legion of fans proud against the likes of Hong Kong heavy hitters Exultant, Pakistan Star and Glorious Forever.
"A lot of people are involved in this project and I want to make them happy from the race on Sunday," Tanaka said.
"This is a pretty new thing for me and a new thing for Happy Grin too, so I cannot be overconfident but I can be confident because we are doing what we can do here and I believe his condition is going up, so I hope Sunday will be a big day for him."