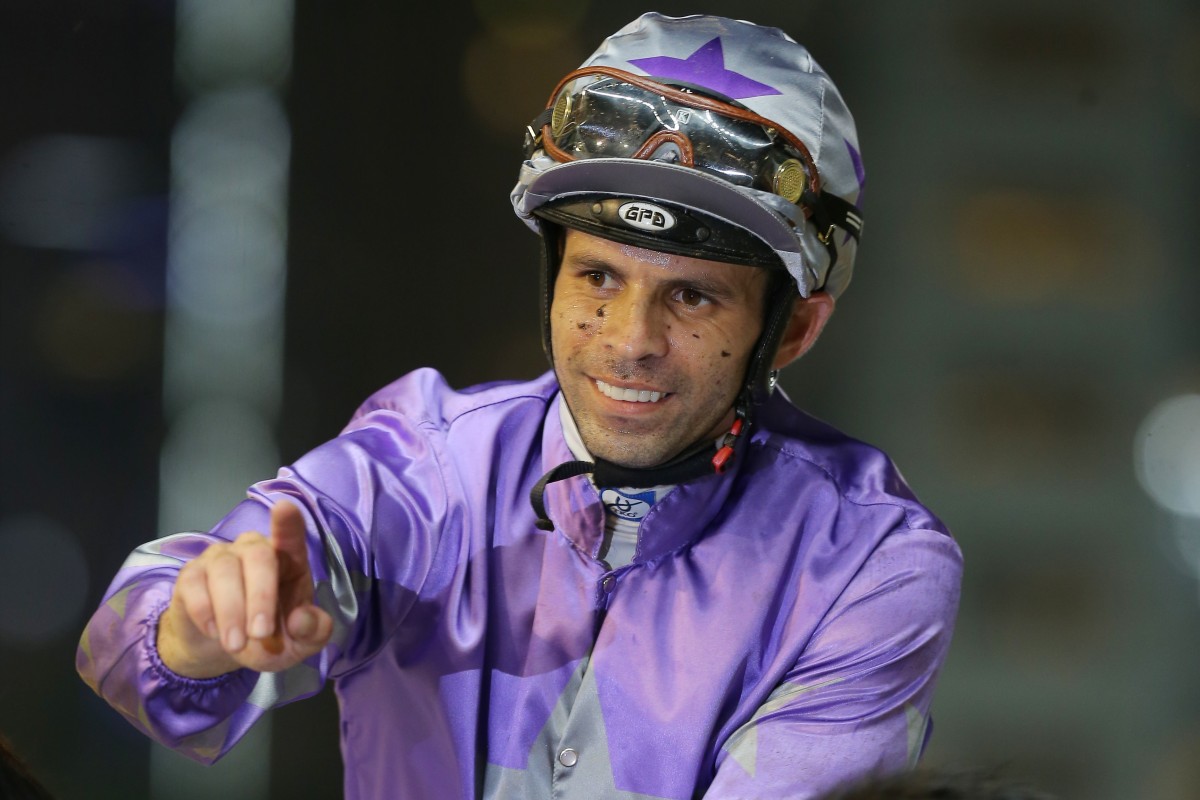 Aldo Domeyer is hoping the pace is on as he tries to continue his good Happy Valley form with Everbrave and Righteous Mate on Wednesday night.
The South African jockey guided the Manfred Man Ka-leung-trained Everbrave to victory last start and he's hoping to go back-to-back in the Class Four Mount Gough Handicap (1,000m).
It was the five-year-old's first Hong Kong success and Domeyer is hoping he can take some confidence from it and get the gun run from barrier three.
"He won well last start even though he beat a fairly mediocre bunch," the jockey said.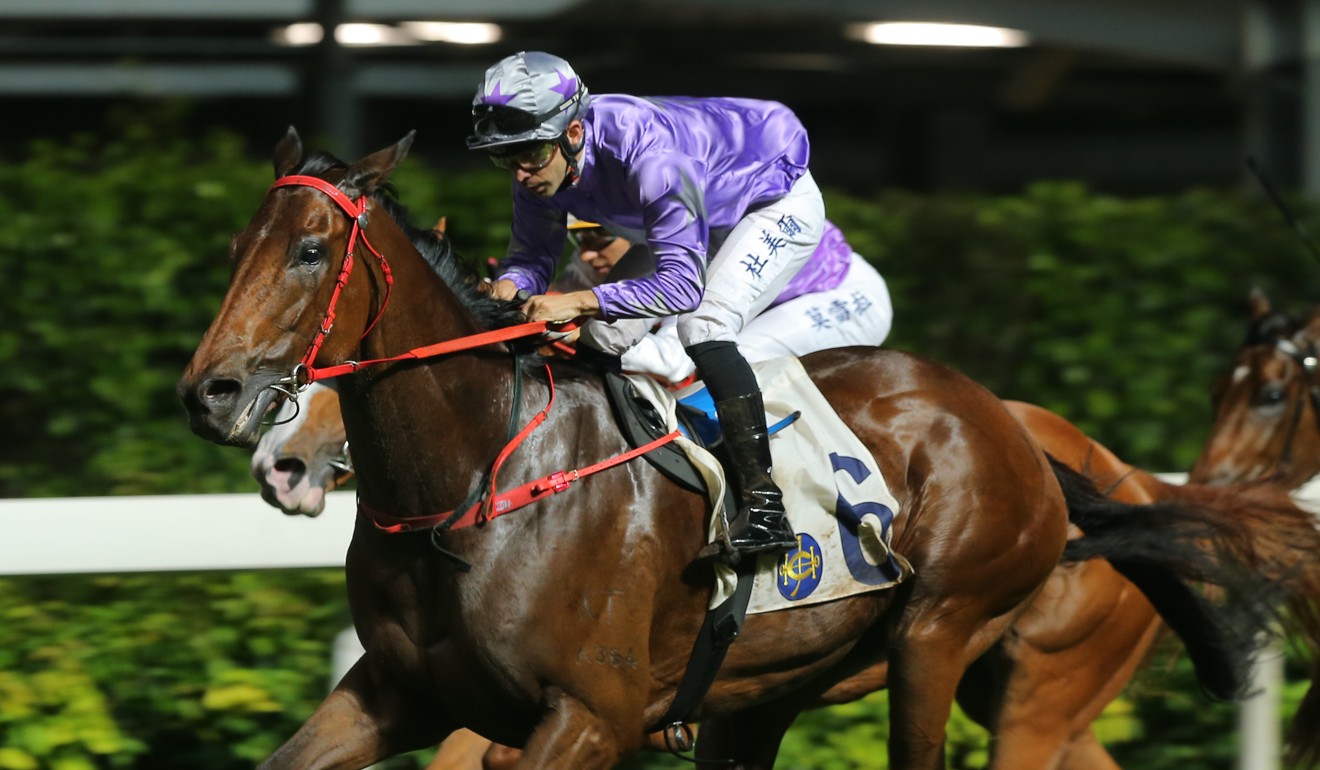 "We're drawn in a favourable position again, hopefully the pace is on because he enjoys being run off his feet and doing his best work late."
Everbrave is a horse who can look a bit lethargic in the mornings, but Domeyer confirmed he is a different animal come race night.
"Most definitely, we don't recognise him," he said.
Aldo Domeyer's Hong Kong stint off to a flying start with Happy Valley double
"His trackwork on the all-weather track is not the most inspiring, but it's not a tool we use to measure his well-being because he does seem to be a lot more fluent on the grass.
"When he starts going down on the grass he seems to be a happier horse and that's the most important thing. He handles the track at Happy Valley quite nicely and we're expecting a bold showing."
Domeyer will also partner Tony Millard's Righteous Mate, who is out to continue his improved recent form in the Class Four Cricket Club Valley Stakes (1,650m).
The five-year-old proved too strong in the first start for his new trainer in March before finishing second as favourite last time out.
"We were expecting him to win but I was still very happy with the run – he stepped up a division. He seems to be an improving sort," Domeyer said.
"I'm hoping there is a nice pace. If he's in striking distance I think he can give a good showing. He seems to do his best work in the latter stages of the race."
Tony Millard throws his support behind new Hong Kong jockey Aldo Domeyer after South African success
Domeyer has collected three winners in Hong Kong since beginning his stint on May 1 – with all three coming at the city track.
Typically it takes new jockeys a little bit of time to get used to the nuances of the tight-turning circuit, but the 32-year-old has picked it up quickly.
"I really seem to enjoy racing there, my best results have been there. I seem to have clicked quite nicely with it," he said.
"If all the racing was there I would be a happy man. I'm still trying to get the hang of Sha Tin but things are going nicely, support is coming along so lets hope that run of Happy Valley continues."