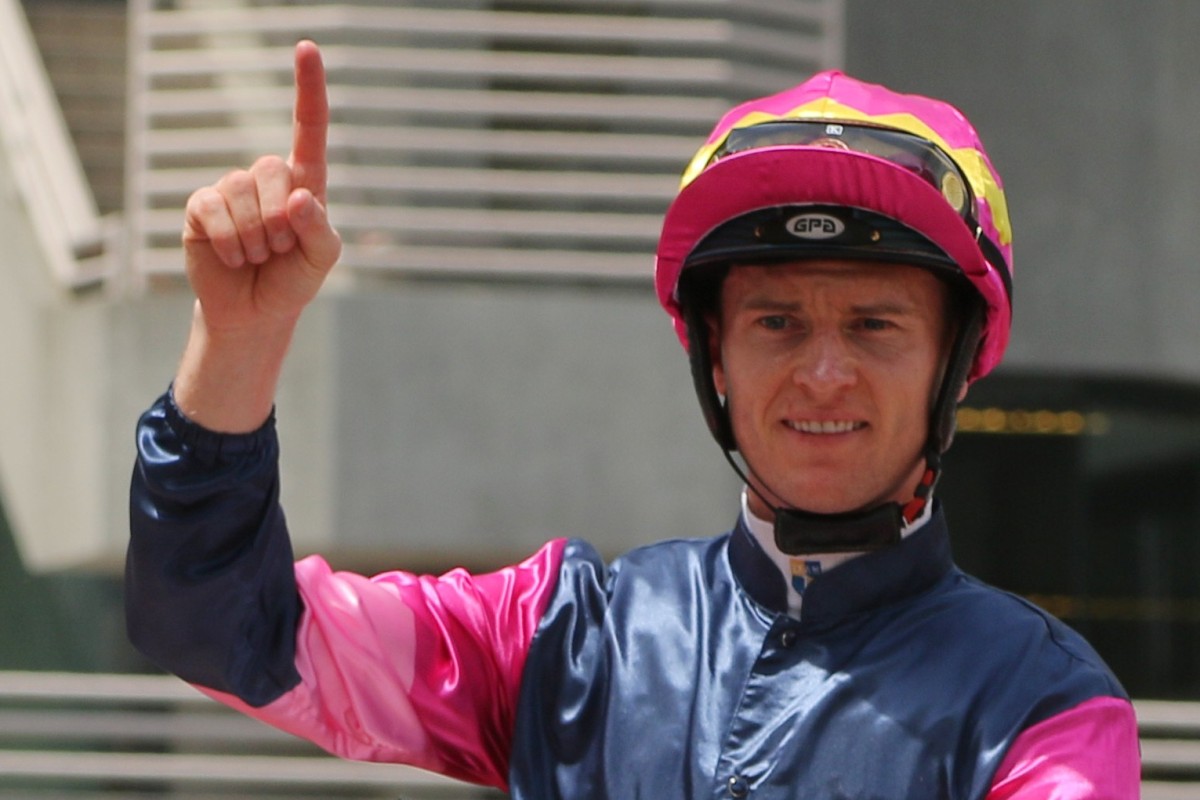 Zac Purton's incredible season of milestones continued at Sha Tin on Saturday as he became just the second jockey to ride 1,000 winners in Hong Kong.
The Australian superstar notched his 900th winner in December, became the first jockey to win seven Group Ones in a season and is tied with Gerald Mosse for most Group Ones in the history of Hong Kong racing (22), while last week he broke the record for most prize money won in a term (now over HK$216 million).
This weekend it was the magical four-figure mark and Purton now sits alongside the legendary Douglas Whyte as the only two to reach that number.
While the milestones keep piling up, the 36-year-old is not taking them for granted.
"You never get accustomed to it – they are very hard things to achieve," Purton said.
"It's great that I've had the season I've had and hit so many milestones. It's not going to happen every season.
"I suppose I have to reflect on it and cherish the moments – they are special moments, they mean a lot. It makes it feel like what I'm doing is worthwhile.
Zac Purton enters rarefied air with record HK$211 million season
"It's a feeling of satisfaction. It's been a lot of hard work put in over a long time now and it's obviously a big number and one that I'm privileged and honoured to be able to achieve. Hopefully 2,000 is not too far away."
Purton has come a long way from when he first landed in Hong Kong for the 2007-08 season and struggled to find his feet.
He didn't think 1,000 winners was even a remote possibility at that point.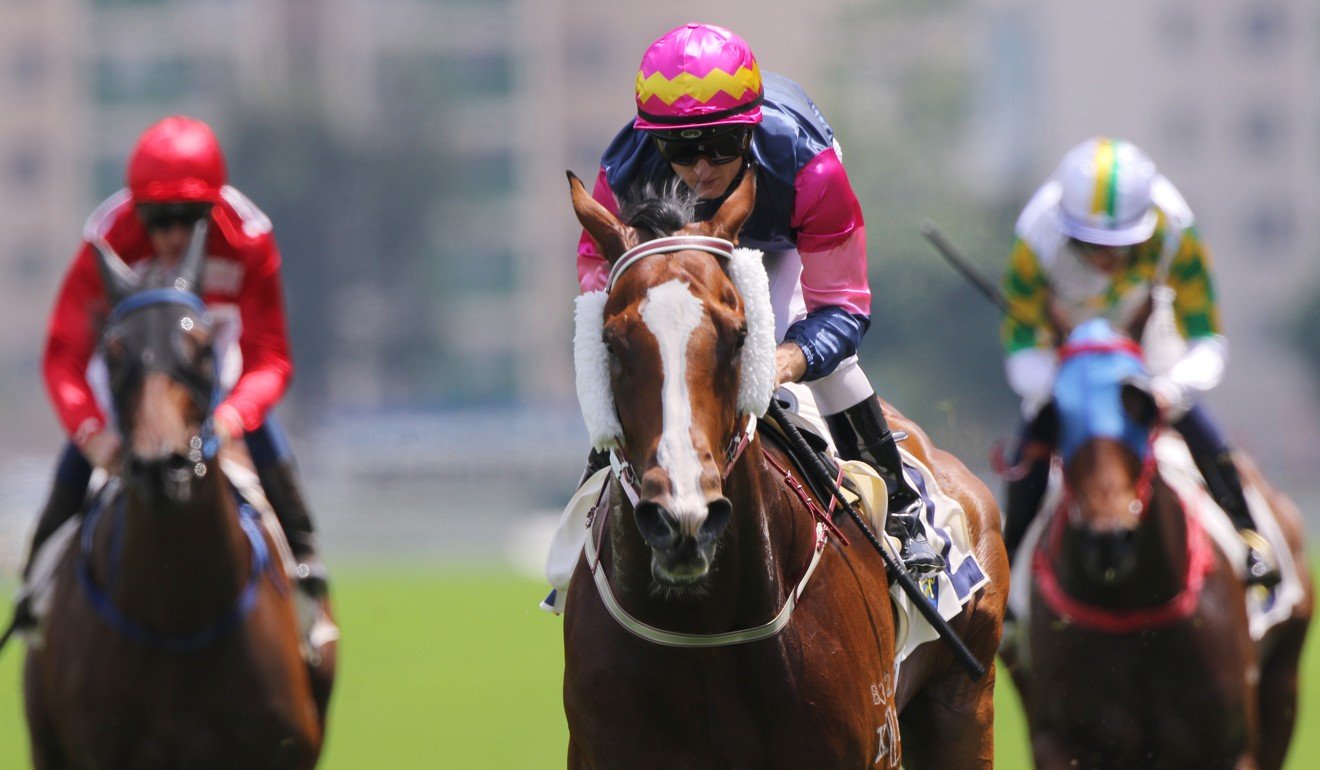 "Of course not, you come to Hong Kong hoping to ride one winner," Purton said. "Certainly in that first season when I didn't have any support, it never looked like I was going to ride 1,000 winners.
"So to work through that, keep turning up, keep believing in myself and work away at it to get to where I am today, I don't think anyone thought that would happen."
It seemed a fait accompli that the reigning champion was going to reach 1,000 early in the meeting given he was riding long odds-on favourite Thanks Forever in the third race (his first ride), and so it proved as John Moore's precocious three-year-old easily accounted for his rivals.
John Moore throws down the gauntlet to John Size with four-timer: 'I've got the ammunition'
The Jockey Club was ready for the occasion, having commissioned a "Purton 1,000" cap, alongside a specially labelled bottle of champagne.
Thanks Forever is now unbeaten after three starts and looks the sort of horse who can help Purton chase down his next milestone.
"He's obviously a talented horse, he's unbeaten and he's been winning in good fashion. He's still got it all before him," he said.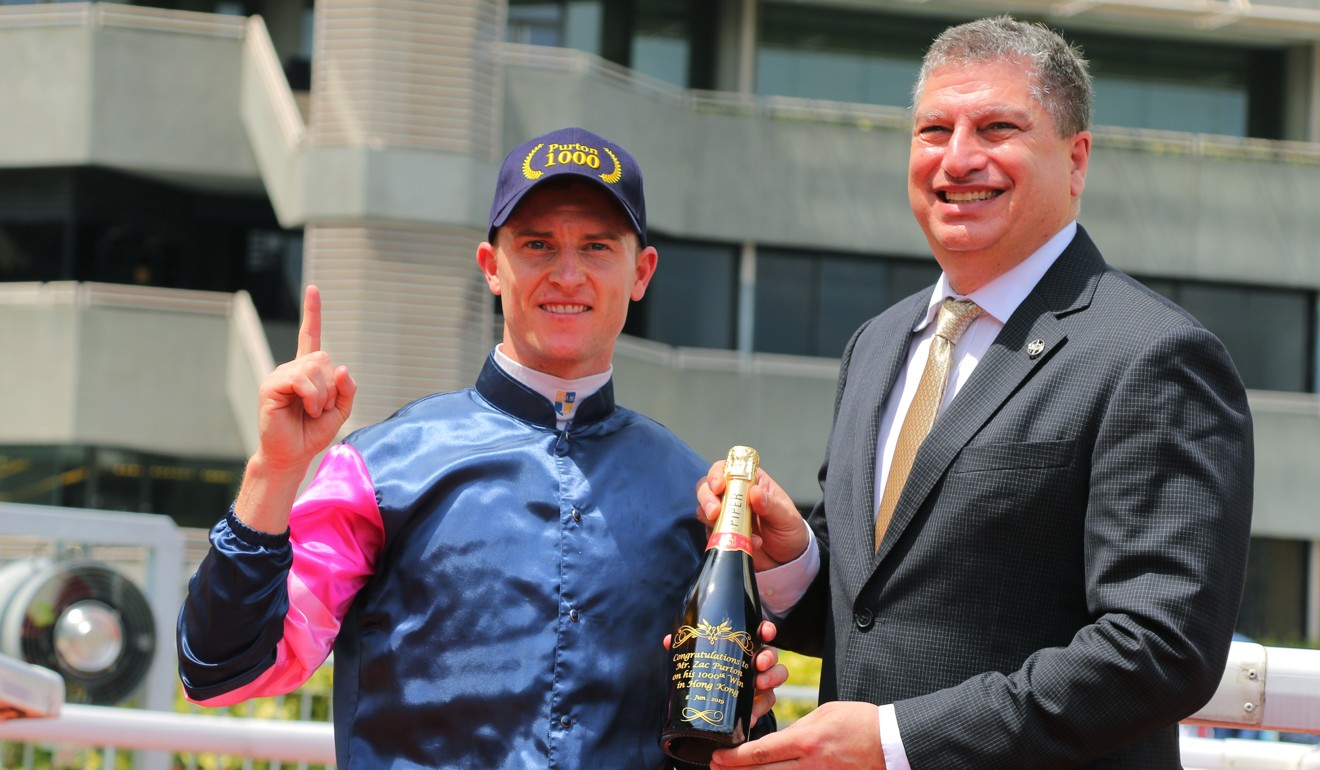 "He's a lovely, big, strong, well-balanced horse when you look at him so he's got the strength to be able to go on with it. He certainly helps himself, he's got a great attitude, a great temperament – he does a lot of things right. Horses that do that give themselves every chance."
Purton also guided Empire Star to victory for a double to take his tally to 146 winners for the season.
Chasing down Joao Moreira's record of 170 remains a possibility with nine meetings to go – and he remains as hungry as ever.
"[My goal is] to keep winning the big races, to keep riding winners," he said. "That dream never goes away, never fades, never dies. I've got a job to do and that's ride as many winners as I can."