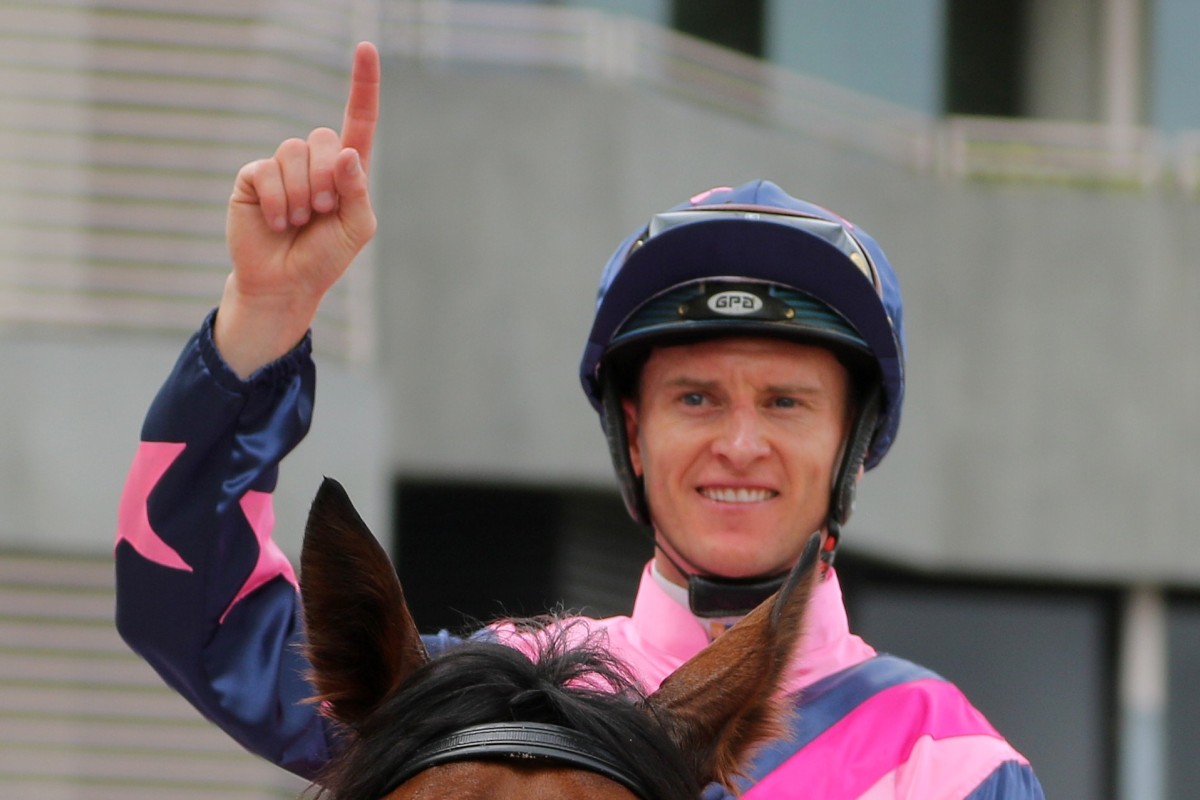 Addressing your thoughts, questions and statements about Hong Kong racing. Have something to say? Send a tweet to @SCMPRacingPost.
That's 150 winners this season for the champ Zac Purton – @cambodonut2
It is another milestone in what has been an incredible year for the Australian, but he is running out of time to capture the last one missing from his resume.
While he already owns the records for most Hong Kong Group Ones and most prize money earned in a term, Purton is still 19 short of Joao Moreira's mark of 170 (set in 2016-17) for most wins in a season.
With seven rides at Happy Valley on Wednesday night and 49 races left after that, it means the 36-year-old would need to boast a strike rate of at least 34 per cent over the remaining six meetings to get there.
It is not impossible – Purton had 25 winners across the six meetings from May 18 to June 5 – but it is unlikely (his season strike rate is 24 per cent).
"It looks very difficult," said Purton, who will officially claim his third jockeys' championship on July 14.
"A lot of my horses now are a bit tired, they've had enough. I don't have a lot of fresh blood there but I've just got to hope the other horses are tired as well and a miracle can happen."
In any case, it has been a career-best season and Sunday's Sha Tin treble extended his streak of 18 meetings with a winner. The last card he attended without a victory was at Happy Valley on April 17. Astonishing.
Purton starts every season aiming for 100 winners – so to hit a mark 50 per cent above that is something he is rightly chuffed about.
"It's a number I never thought was possible to be able to reach to be honest," he said.
"The weight that I ride at [120 pounds] obviously limits my opportunities. But I've had a good season, things have gone well, and I suppose I have to be proud of what I've been able to achieve."
Given the quality of horseflesh he gets to ride, plenty of people were keen to find out how Ricky Yiu Poon-fai's boom youngster Voyage Warrior measured up after his smart performance down the straight on Sunday.
But Purton wouldn't be drawn into making a comparison with John Moore's rising sprint stars Aethero and Thanks Forever (he has won on all of them) as they all look set to graduate to Group company next season.
"I'm not going to line them up, it would be unfair to do that," he said.
"They're all going to have the benefit of a break during the off-season, it just depends which one develops more than the others. I'll let them do the talking, I won't do that for them."
Despite that, Purton was impressed with how Voyage Warrior handled his business – particularly after being challenged.
"He obviously went nice, it was a solid effort. He had to carry top weight, which is never easy to do," he said.
"Look Eras served it up to him mid-race and made him carry the weight, made him earn it. So there's a lot to like about his win. Ricky is going to give him a nice break now and hopefully he can furnish into a decent horse next season."