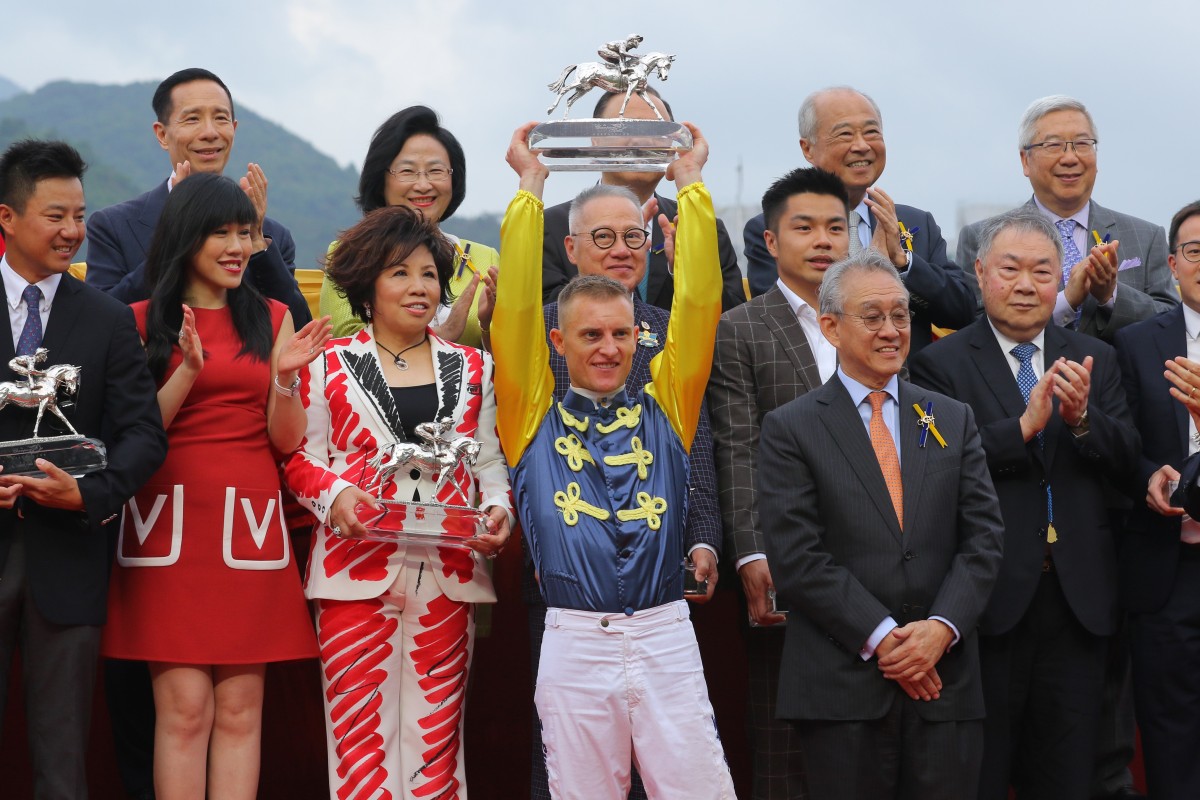 Zac Purton knows he has just completed the season of his career and is happy to bask in the glory of what he has achieved, unfazed about falling just two wins shy of the all-time Hong Kong record of 170.
There is no doubt 2018-19 has been the term of the Australian, finishing with 168 victories (at a strike rate of 24.7 per cent) – seven at Group One level – while setting a new prize money benchmark of almost HK$235 million.
Coming into Sunday's season finale at Sha Tin, Purton needed four winners to tie the record Joao Moreira set in 2016-17 and punters were optimistic it could happen.
For a fleeting moment it seemed like everything was going to fall into place for the 36-year-old, when he combined with championship hopeful John Moore to claim the opening race with Above.
But Moore's quest to overhaul John Size ended there, while Purton was able to finish with a double (and two seconds) thanks to Caspar Fownes' Defining Moment.
Given Purton has claimed most of the single-season records on offer with his incredible run, there was no sense of disappointment about coming up short for this one, just joy about getting so close and collecting his third championship.
"It would've been nice to get the record, but I'm a realist in everything that I do. I didn't think I had the rides to get there," he said.
"Obviously when I rode the six-timer [last week] everyone was thinking that it was on but I knew the rides I had were just not good enough.
"I had a lot of bad barriers today, I had a lot of bad barriers on Wednesday night on average horses. It just makes it too tough.
"The public were obviously supporting my horses no matter what their form was – they were a lot shorter in the market than what their form suggested they should have been. I suppose that's just reflective of the support I have here at the moment.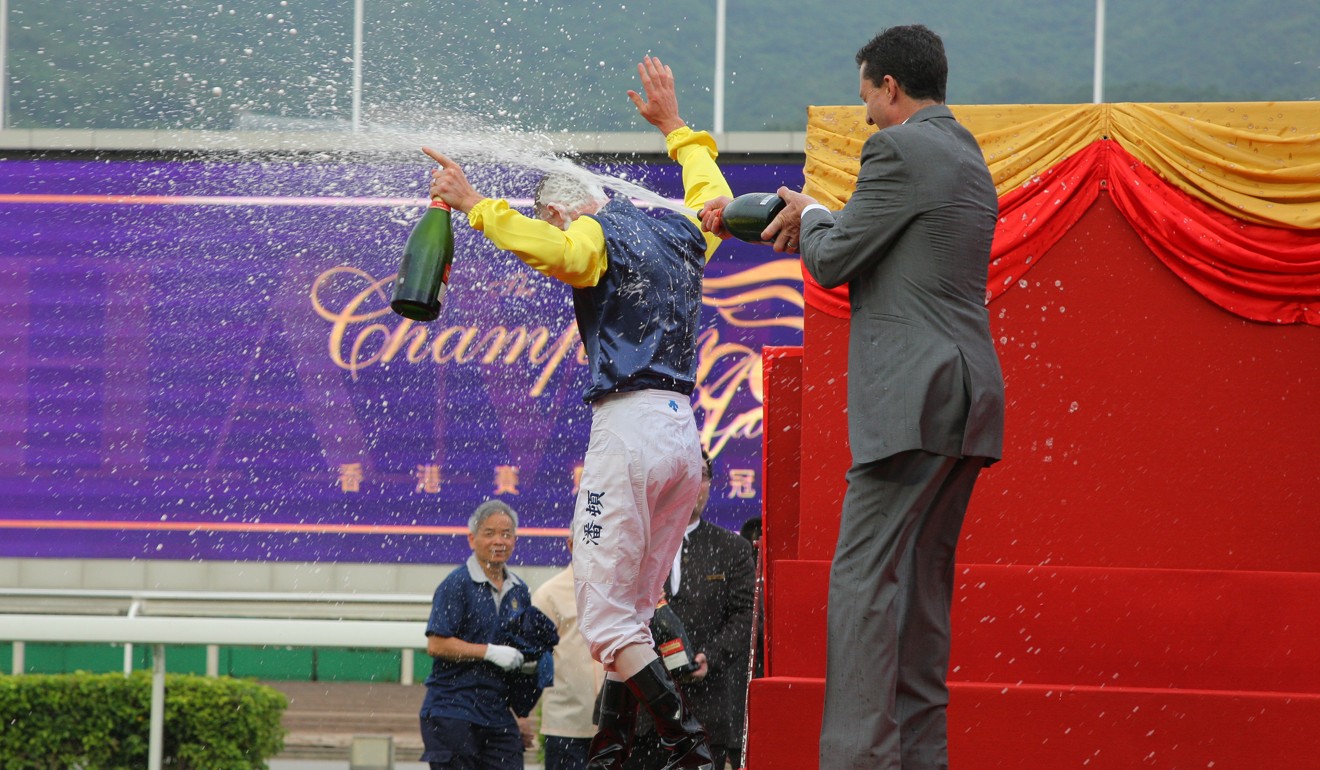 "To get that first win on the board it was nice for me and it was nice for John – it gave everyone a bit of a boost and set the tone to some degree for what may come through the rest of the day, but by the time we got halfway through the day it was going to end up flat for a couple of people and that's the way it ended up.
"I'm not overly disappointed in that, obviously it would've been nice to get to the mark, but it's not going to eat me up."
Such was the support from punters, eight of Purton's 10 rides jumped favourite, with the other two in the top three of the market – on brand for the man who was named Most Popular Jockey on at the Champions Awards on Friday night.
Purton now heads to Europe for a well-earned holiday to celebrate his achievements with family and friends, but he wishes he was preparing for another meeting at Happy Valley on Wednesday night.
"As long as the season is and as tired as the horses and everyone involved may be, I wouldn't have minded if the season kept rolling on forever," he said.
"It does come to an end and I am going to enjoy it. There are going to be new challenges next season, I just hope I can continue to get the support that I've got.
"Enjoying this season and then preparing myself for next season is going to be very easy – hopefully the show just rolls on."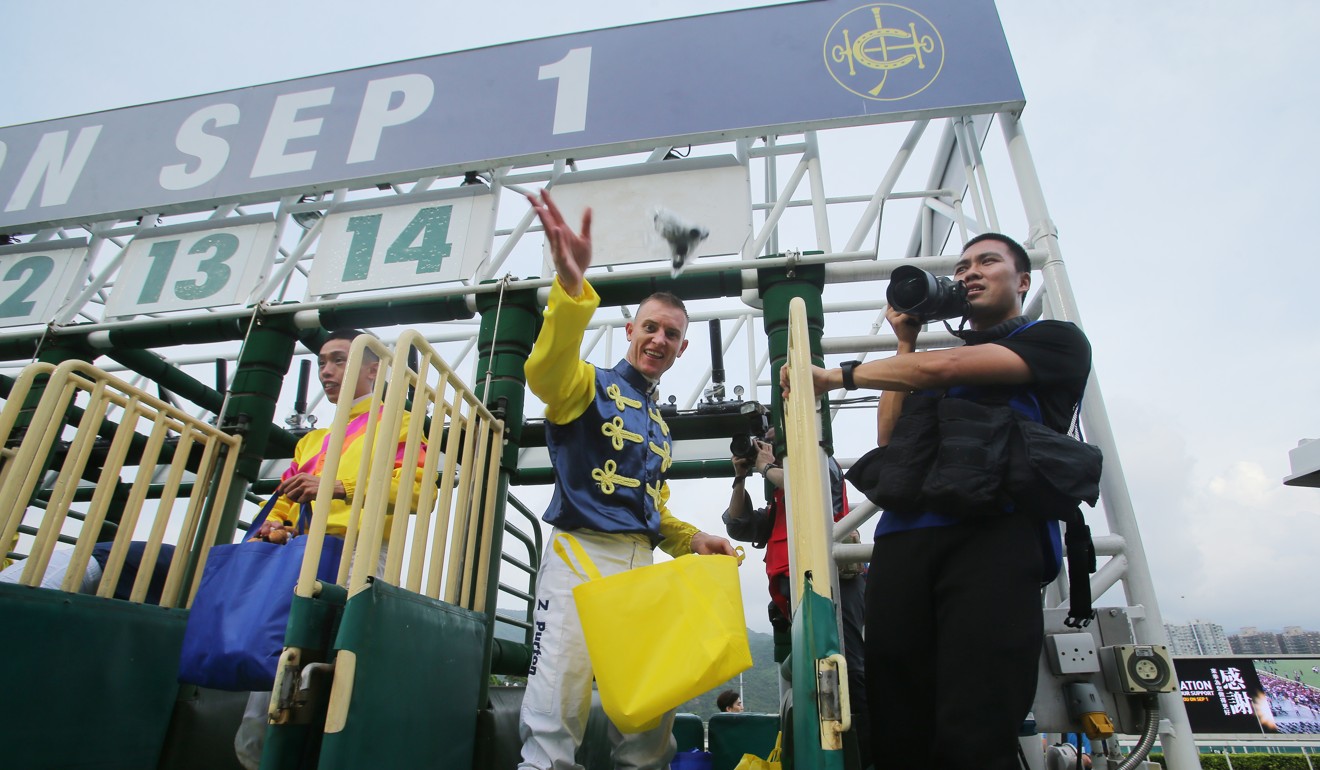 Highlighted by his partnership with superstar Beauty Generation, alongside three Group Ones with Exultant as well as four six-timers, Purton has taken some time to reflect on what he has accomplished.
"It's quite astonishing. It's going to be very hard to equal and extremely hard to top," he said.
"I suppose it's just humbling. I've been here for so long now, I'm one of the elder statesman in the jockeys' room. I've been in the system for quite some time and it's taken many years to build up the support that I now have.
"I'm just grateful to all the owners and the trainers that give me the support they do. Without them behind me, none of this would be possible, so I owe everything to them. It's one season that I'll always remember.
"I just never ever thought getting to the number I've got to would be possible. It's just been amazing."