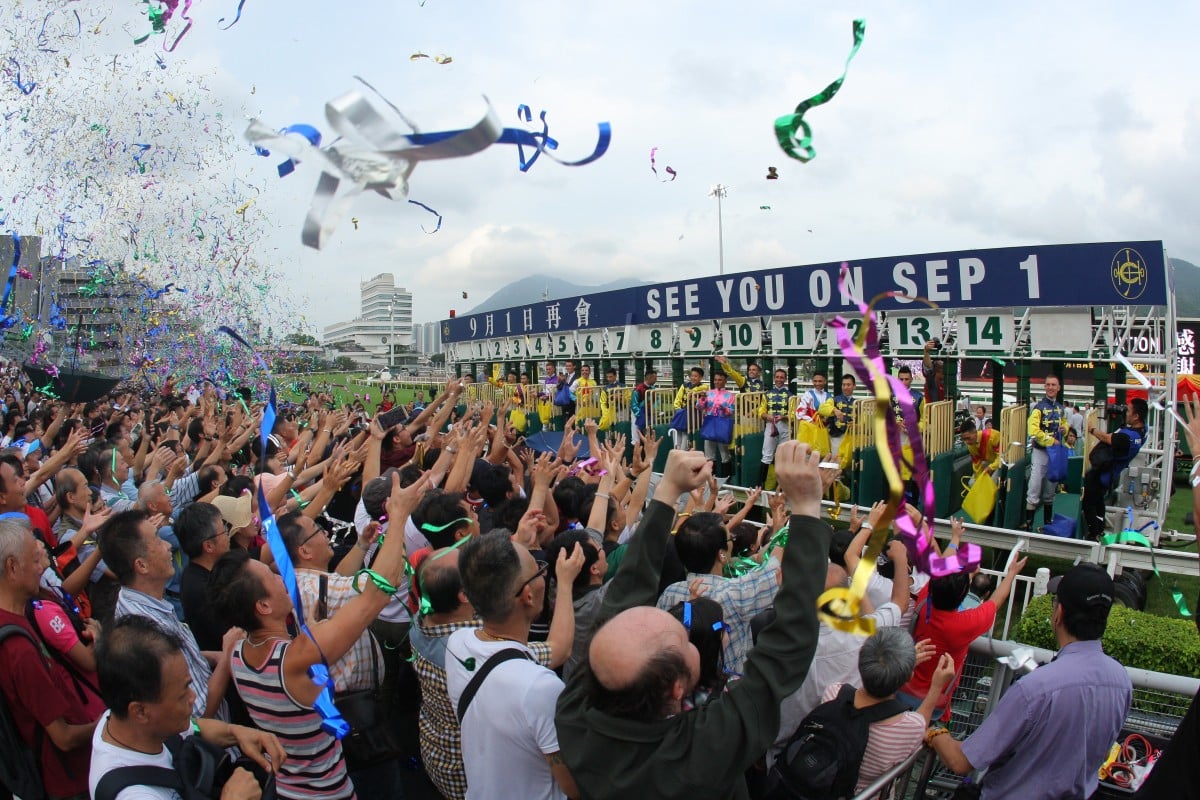 The Hong Kong Jockey Club has withstood a turbulent few months, riding the wave of a strong finish to set a record for racing turnover of HK$124.819 billion.
It has been a roller-coaster ride in terms of betting turnover this season, the early numbers strong before a dramatic drop-off from March to June, but a late resurgence saw the overall number increase by 0.4 per cent on 2017-18.
While Hongkongers bet less for the third consecutive year (a drop of 1.6 per cent to HK$105.996 billion), that was offset by an increase from overseas customers through commingling, which was up 13.5 per cent to HK$18.823 billion.
That results in a government (tax) contribution of HK$12.983 billion (down 0.6 per cent), while the Jockey Club keeps HK$5.54 billion (up 1 per cent) in gross margin for operating expenses and charity contributions.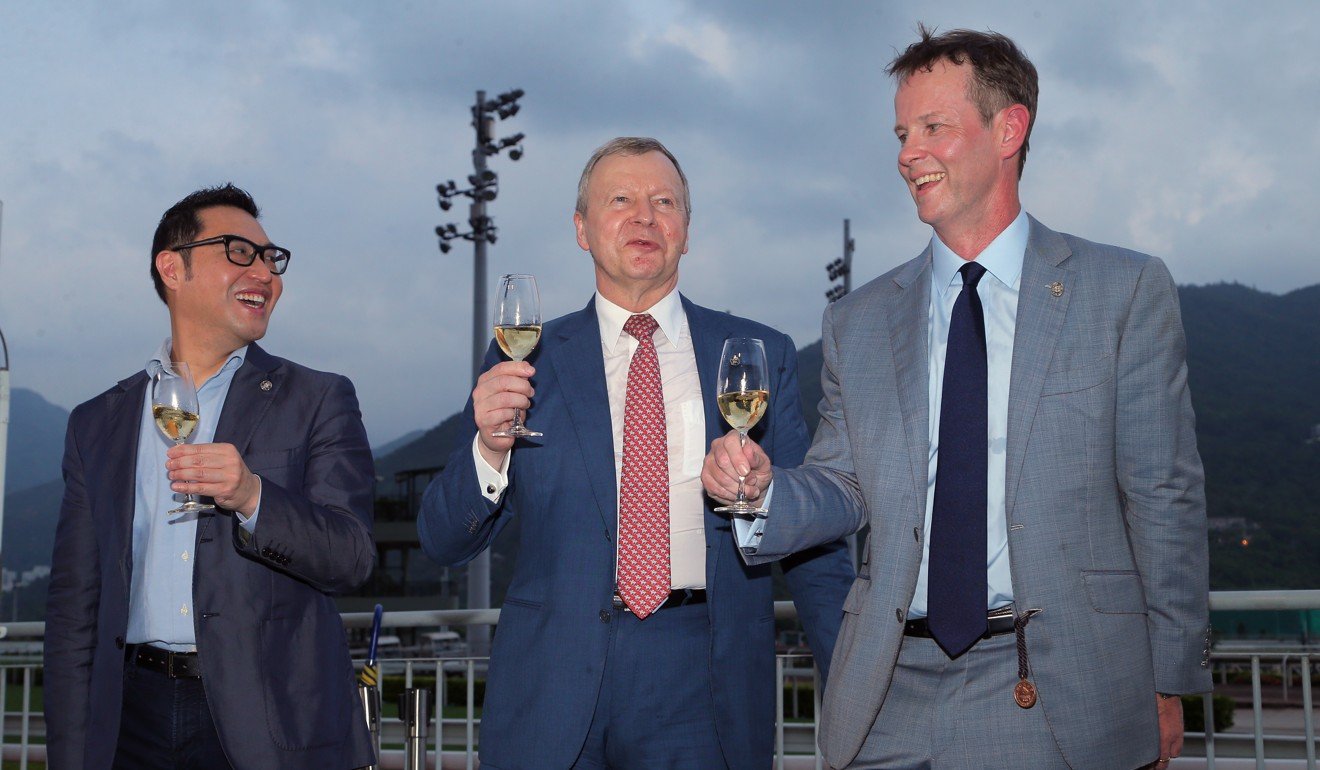 "It was a record-breaking year under challenging economic circumstances," Jockey Club chief executive Winfried Engelbrecht-Bresges said.
"At [Sunday's meeting] we had record turnover, which is something we take a lot of positives from going into next season.
"The major growth driver was definitely commingling – an increase of 13.5 per cent – which shows a fantastic result.
"So in the economic circumstances we are very satisfied with this result. It has been a challenging year with a lot of ups and downs."
More punters went to a Hong Kong race meeting than last year, with an average attendance of just over 25,000 across the 88 meetings at Sha Tin and Happy Valley.
"If one looks at our total attendance, we were at 2.21 million customers, which is up by 3.3 per cent," Engelbrecht-Bresges said.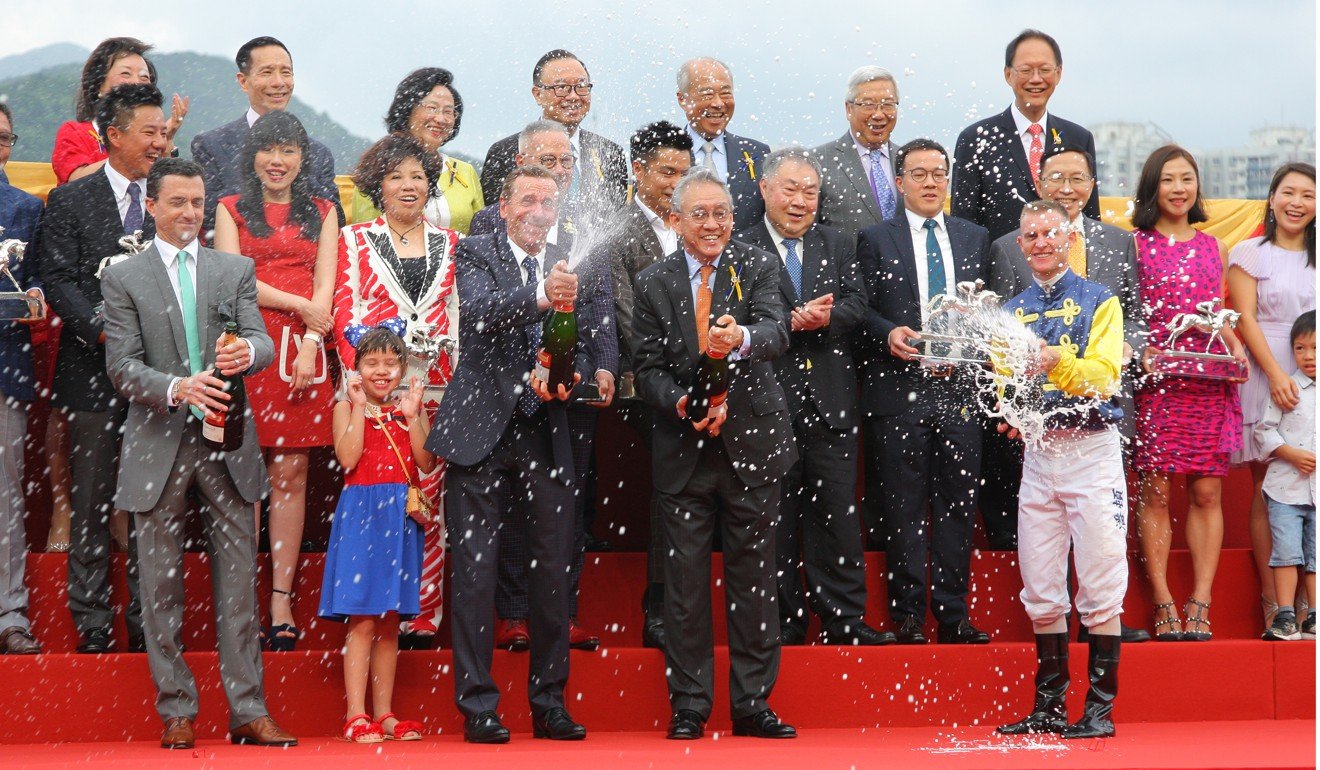 "It was one of the best season finales we have ever had. We had more than 51,000 people on track, which is the biggest since 2012."
On the track, the highlight was the John Moore-trained Beauty Generation, who became the first horse to win eight races in a season, while also becoming the highest prize money earner in Hong Kong (HK$84,770,000), breaking Viva Pataca's record.
Zac Purton dominated the jockeys' championship, creating a new personal best of 168 winners while also setting a new prize money benchmark (almost HK$235 million), and John Size pipped Moore to claim his 11th trainers' title.
"It was a fantastic year if you look at the quality of Hong Kong racing," Engelbrecht-Bresges said.
"We have only 0.7 of the world's horse racing population but you can see the quality of the races we have and the quality of horses that we have, it is something that Hong Kong can be extremely proud of.
"It takes a lot of effort in a very competitive environment to achieve these results because we have no breeding industry so we are dependent on our owners bringing the right horses in."
The HK$3.7 billion investment in the Conghua Racecourse in mainland China showed immediate benefits after opening before the start of the season, with an astonishing 109 winners coming from the facility.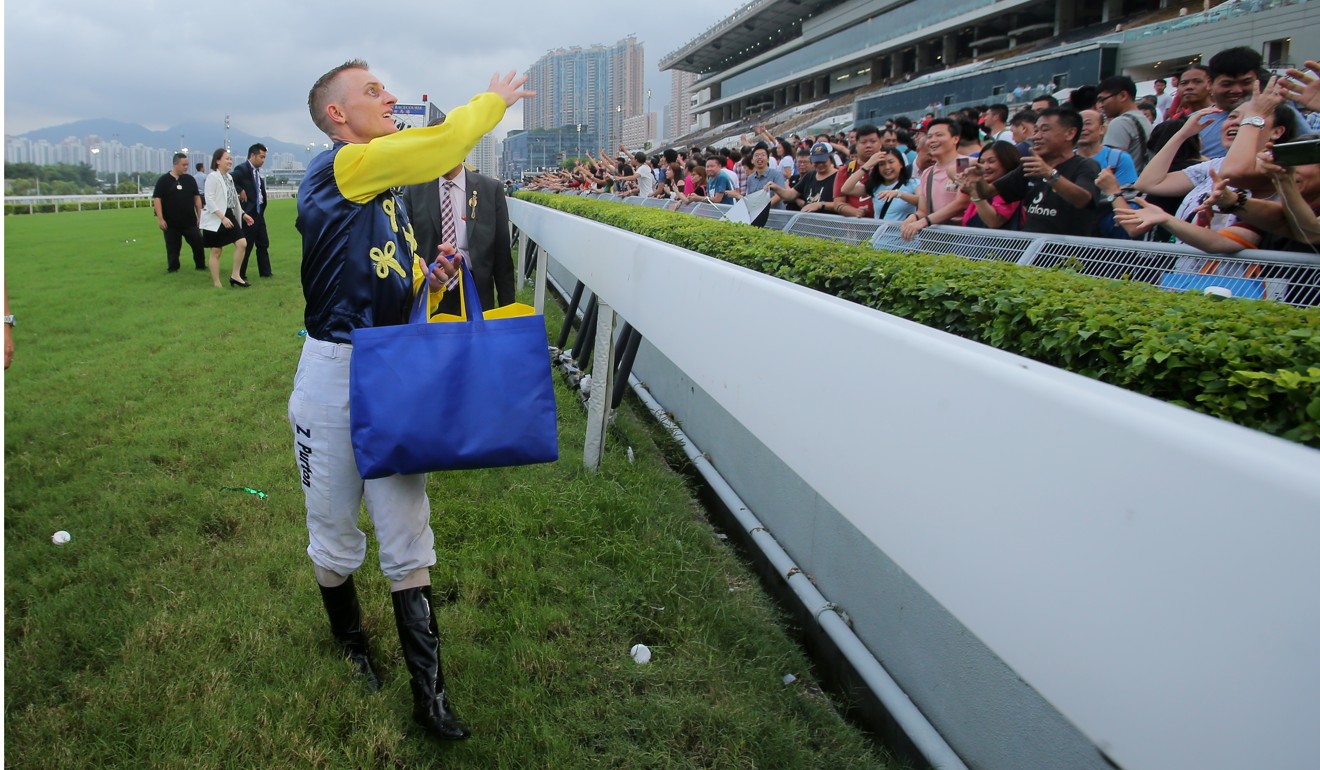 That is more impressive considering only nine trainers operated dual-site stables, but that number will increase to 13 as it continues to establish itself as an integral part of the Hong Kong racing scene.
"Conghua is very important for the future growth of Hong Kong racing," the chief executive said.
"If you see the number of winners to come from Conghua, it far exceeded our expectations. We were thinking it would be a slower build up."
Despite the record numbers, Engelbrecht-Bresges understands the current economic environment means it will be difficult to replicate this season's success again.
"We know the next year will be challenging, but the Jockey Club is always striving for improvement – we want to be world-class at everything we do," he said.