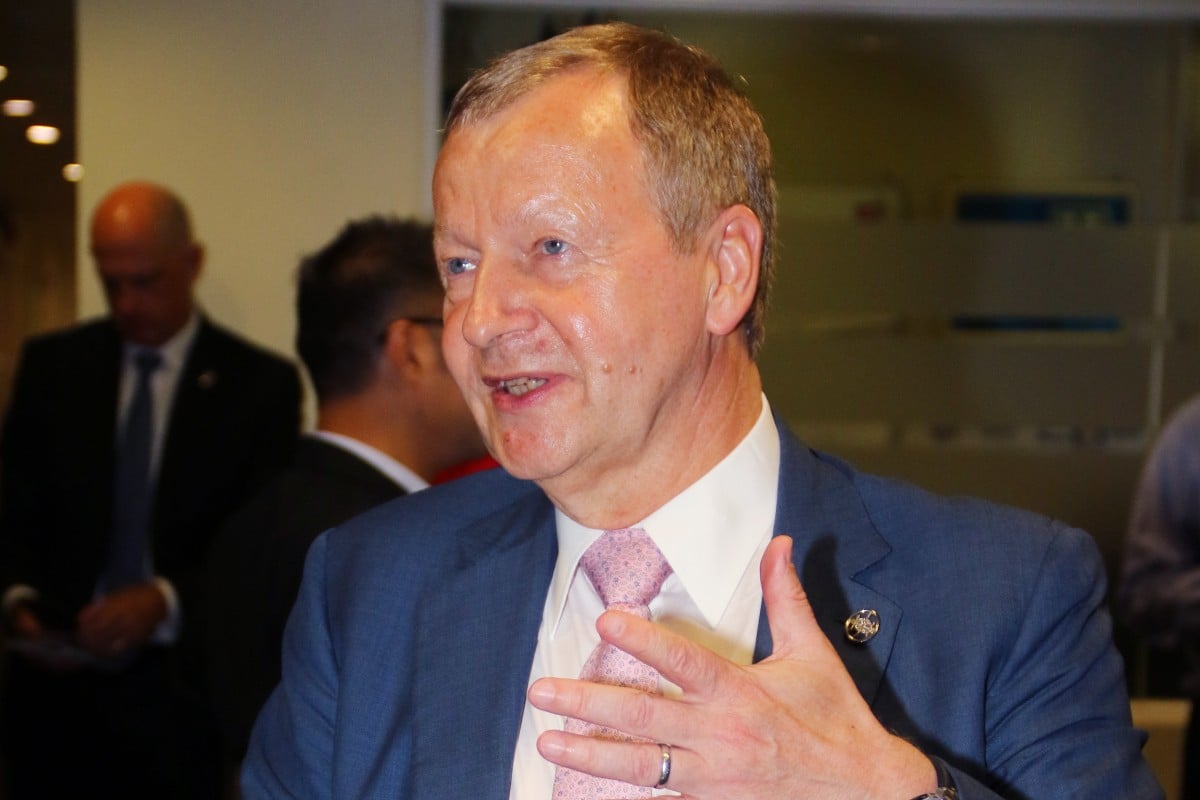 Jockey Club chief executive Winfried Engelbrecht-Bresges knows horse racing is not immune from the political unrest rife in Hong Kong, saying the organisation will remain "vigilant" against any potential threats.
Despite the unsettled environment, it was business as usual for the Jockey Club at Sunday's season opening meeting at Sha Tin, which went off virtually unaffected.
Engelbrecht-Bresges admitted he was relieved at how the day unfolded, hoping to unite people behind the sport and the community benefits the Jockey Club provides – it is the largest single taxpayer in Hong Kong and one of the world's top 10 charity donors.
"It is a volatile time and you never know what happens next, but we were pleased the way we were able to conduct [Sunday's] race meeting," said Engelbrecht-Bresges.
"But I don't make predictions for the future so we have to be vigilant.
"If you look at the racetrack itself you have a lot of people who come here from all parts of society … we didn't have any threats we were looking at.
"I think a lot of people probably see the positive things Hong Kong racing does for the community and that we can create community benefits but that's my perspective and not everybody shares it."
For the first time since the handover in 1997, no government officials took part in the season opening festivities.
From 2012 to 2018, Hong Kong's leader Carrie Lam Cheng Yuet-ngor struck the gong to signify the start of the new term, firstly in her role as chief secretary before becoming chief executive in 2017, but she was a notable absentee on Sunday with Jockey Club chairman Anthony Chow Wing-kin taking responsibility for all the official duties.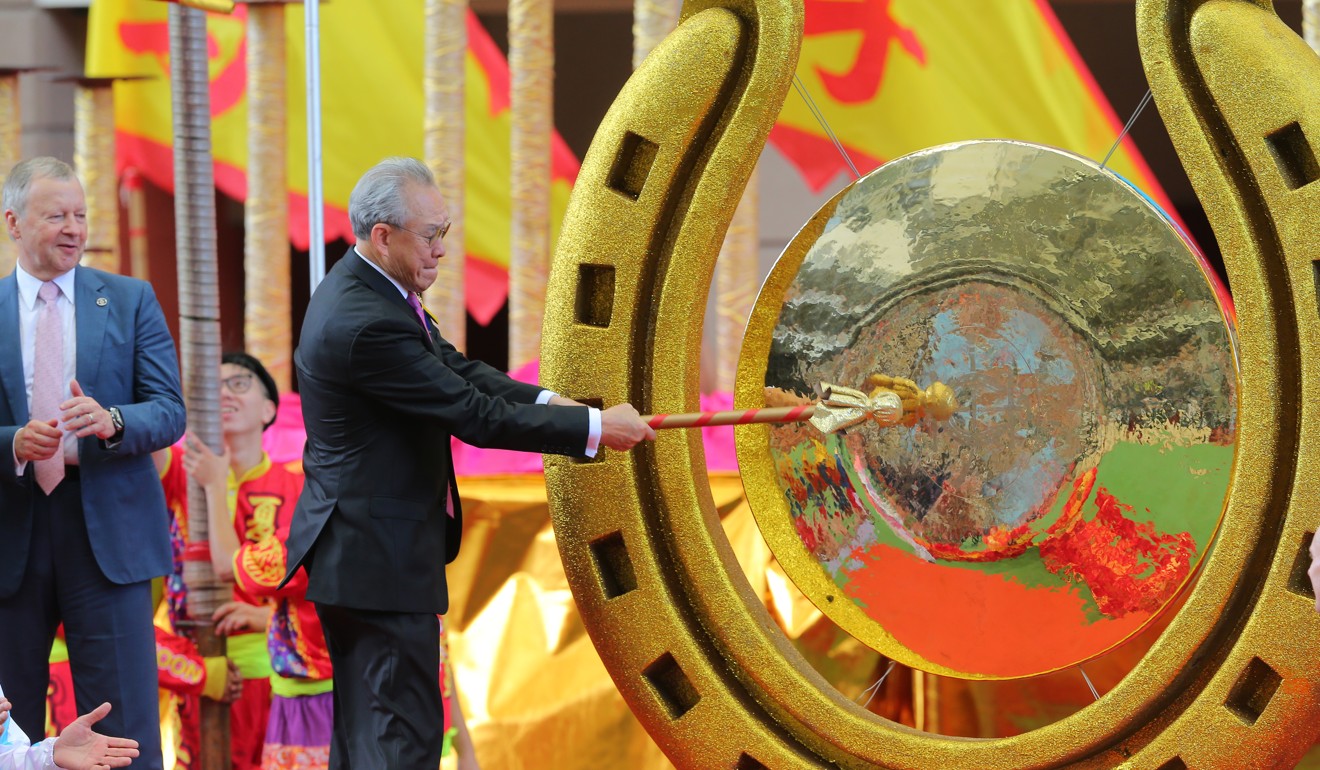 The move ensured fans on course focused on the racing rather than getting caught up in any political crossfire.
"I don't want to speculate but if government officials come it may attract certain attention," Engelbrecht-Bresges said.
"I can only say that we're extremely happy with how the whole event went, we have to build on it and we have to take it race meeting by race meeting at a time in Hong Kong when things can change pretty quickly."
Meanwhile, the Jockey Club reiterated its stance against Betfair Australia operating a betting exchange on Hong Kong racing, confirming it will fight to stop it.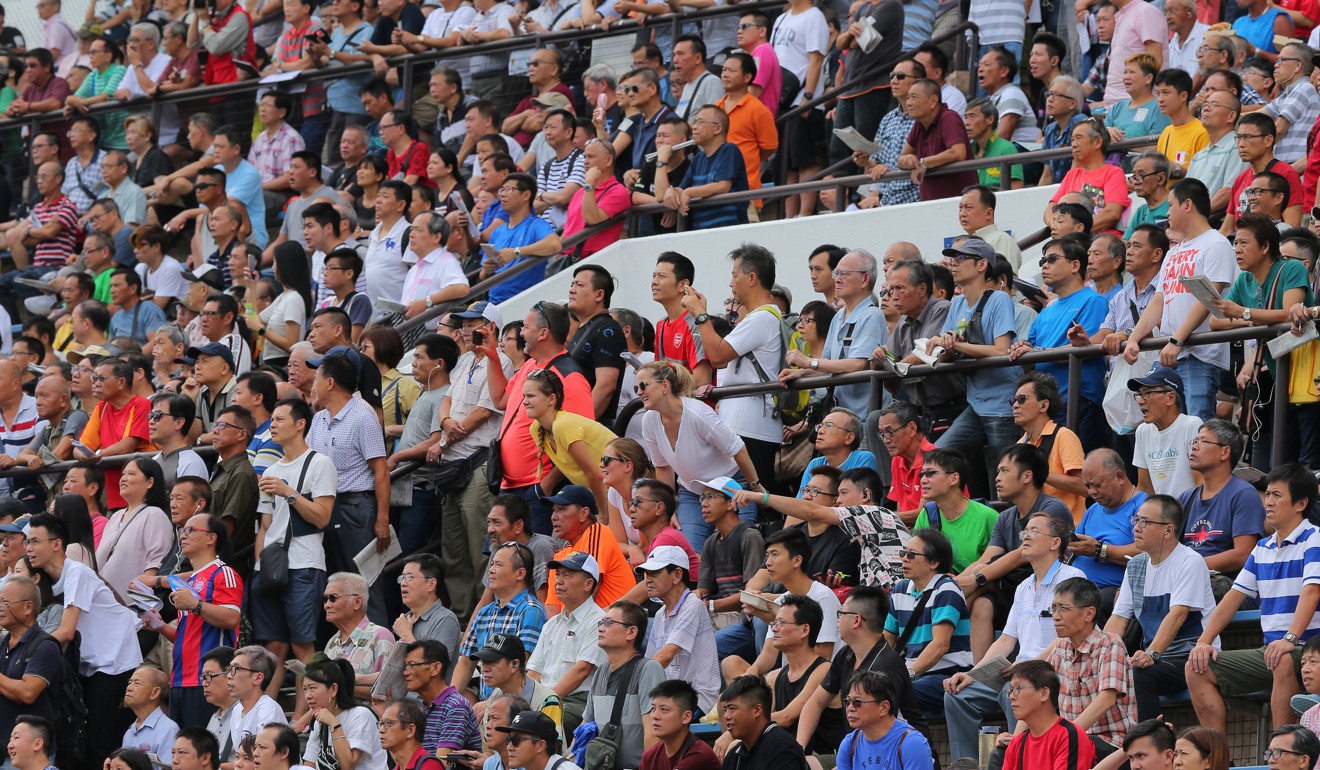 For the first time in about 16 years, Betfair held markets on a Hong Kong meeting, with just over A$420,000 (HK$2,218,900) of matched bets on Sunday's 10-race card.
The exchange allows punters in Australia and the United Kingdom to legally profit from a horse not winning – and that is Engelbrecht-Bresges' biggest problem with the platform.
"We are not concerned as much about turnover, the key issue is you ignore the intellectual property right of somebody and the most important point is the threat to integrity," he said.
"We have been very consistent in this view – that exchanges create significant integrity risks.
"We have not seen any integrity risks materialise yet but if you look at the turnover generated – people have to think if this is worth the implication it will have.
"We will next week publish how we want to proceed against what has happened there."