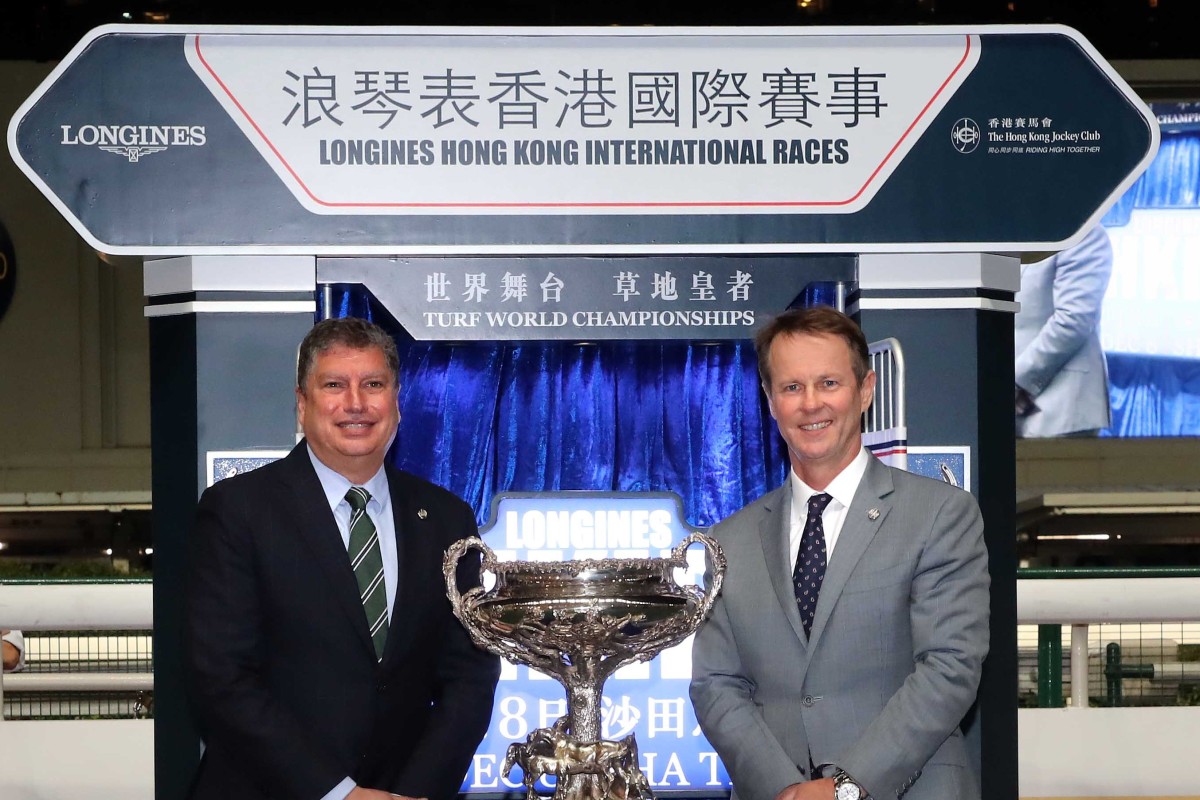 Addressing your thoughts, questions and statements about Hong Kong racing. Have something to say? Send a tweet to @SCMPRacingPost.
Magical has been withdrawn from the Longines Hong Kong Cup – @tommentatornz
It almost seemed too good to be true and, in the end, it was.
The prospect of a Sha Tin showdown between Japanese superstar Almond Eye and Aidan O'Brien's four-time Group One winner Magical was dangled in front of Hong Kong racing fans for little more than 12 hours before being yanked away on Thursday morning.
O'Brien has opted to stick with retirement plans for Magical and send her to Coolmore sire No Nay Never, while Circus Maximus was another casualty after suffering an undisclosed setback.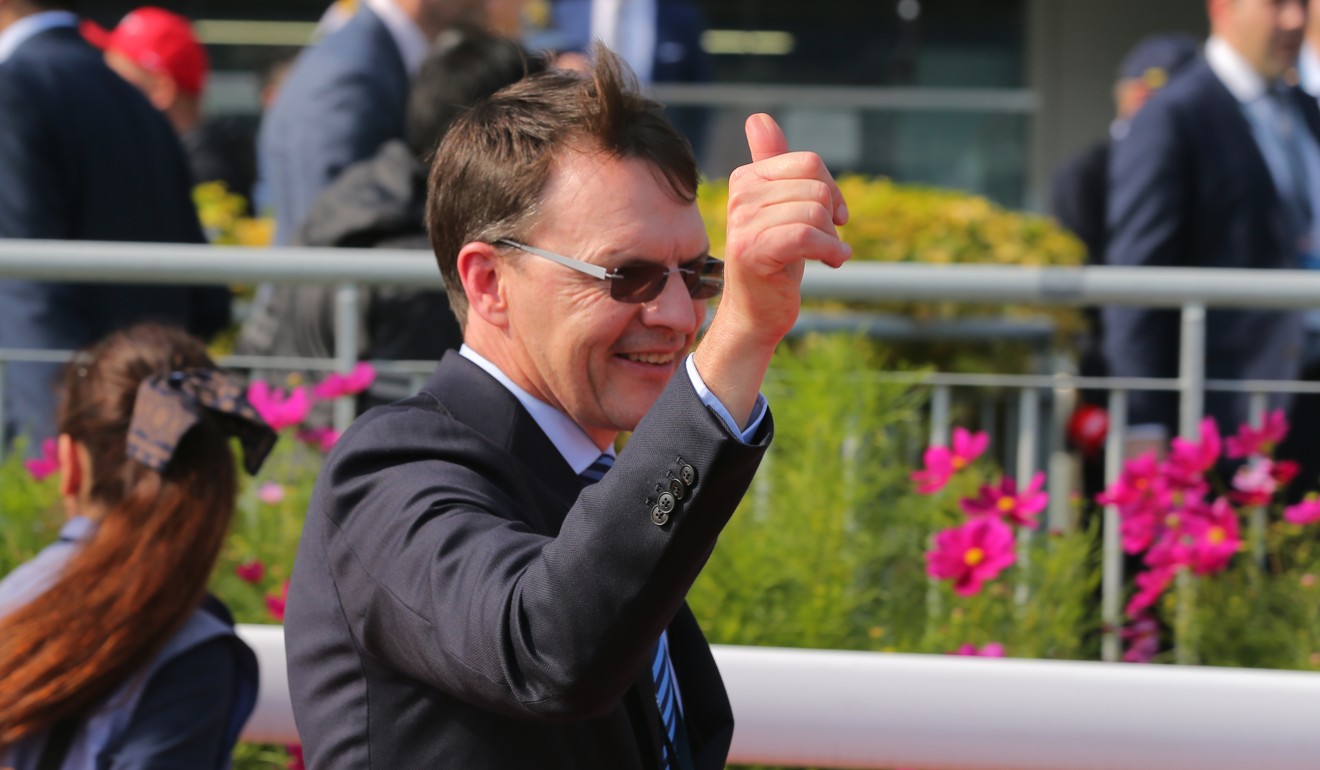 To have two genuine superstars withdrawn so soon after the Jockey Club's grand announcement of the Hong Kong International Races fields at Happy Valley on Wednesday night raises serious questions.
It has been confirmed there was chatter in Hong Kong racing circles about Magical not coming from the minute the fields were confirmed, suggesting O'Brien had made his decision well before the "final" line-up was released.
Perhaps the Jockey Club didn't know O'Brien wasn't intending on sending his star pair but there was clearly a serious breakdown in communication somewhere along the line and the fans and punters deserve better.
One way or another, it's a huge blow for the Jockey Club in a year that is shrouded in uncertainty due to the unrest that continues to plague Hong Kong.
Last year, of the 25 internationals listed when the fields were announced two-and-a-half weeks out from the event, 24 of them ran.
Only the O'Brien-trained Capri didn't make it, with the trainer opting not to run the horse in the Vase after it was disappointing in the Japan Cup.
Last year's casualty count was "officially" doubled within 20 hours this time around and there could be more to fall in coming weeks – O'Brien still has three runners in Magic Wand, Anthony Van Dyck and Mount Everest and history suggests they are anything but certain to take their places.
Hong Kong's volatile and ever-changing landscape already has officials on edge and to lose two big guns for reasons seemingly unrelated to the protests – especially when there's every chance some will pull the pin because of the riots – will be another blow to confidence levels.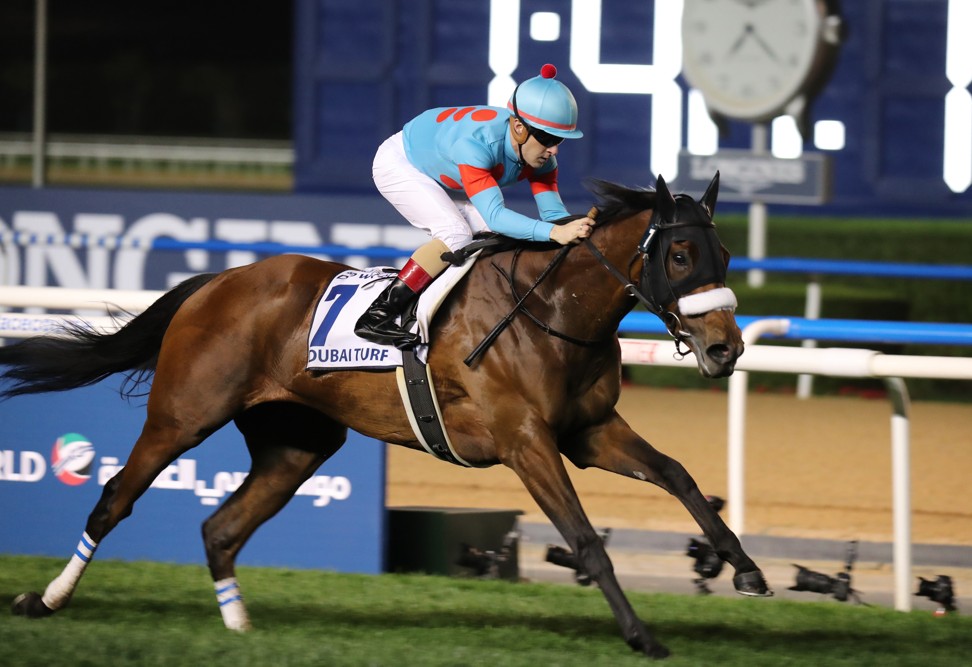 Almond Eye heads world-class stars selected for the Longines HKIR – @CourseSpecial
There was chest beating, bravado and a clear message to the raiders when Hong Kong made history with a clean sweep of the 2018 Hong Kong International Races – bring your best or we'll give you a lesson.
Once the dust settled, it became clear the international brigade was perhaps better than first thought – after being put to the sword by Exultant in the Vase, Lys Gracieux went on to win the Cox Plate and Waldgeist the Arc, while Cup runner-up Deirdre has proven herself a quality globetrotter.
But while last year Mr Stunning, Beauty Generation, Glorious Forever and Exultant led the travellers a merry dance to give the home team the full set for the first time on their biggest day, it remains unlikely that will happen this time around even with the news of Magical and Circus Maximus being withdrawn.
In fact, there's a chance not a skerrick of HKIR silverware will remain at Sha Tin.
Many will laugh at that notion, especially when considering the near-mortgage the home team have on the Sprint and the fact the local assault – led by Aethero and Beat The Clock – looks rock solid.
Enter Takayuki Yasuda.
Since the last time the internationals won every HKIR race in 2001, the Sprint riches have only headed offshore three times and on two of those occasions, Yasuda and his great galloper Lord Kanaloa were the plunderers.
Yes, Yasuda did have an all-time great horse at his disposal, but he doesn't bring runners to Hong Kong on a whim – he's only brought Lord Kanaloa and Curren Chan for a record of two wins from four runs, all in the Sprint.
The canny handler will return next month with Danon Smash, a son of Lord Kanaloa who is yet to win a Group One but looks to be on the rise after finishing a close third to the impressive Tower Of London at the top level last start.
Danon Smash will have to produce a huge performance if he is going to knock off the home side, but it gets easier from there for the raiders, with the Mile a far more open race than it was a week ago after Beauty Generation's second-straight loss.
It is another galloper from the Land of the Rising Sun in Indy Champ who looks the main overseas danger to Beauty Generation's three-peat aspirations and the dual Group One winner brings impeccable form into the contest.
After knocking off Almond Eye in the Yasuda Kinen – albeit at a distance short of the star filly's best – in June, the four-year-old was a handsome winner of the Mile Championship in Kyoto on the weekend and looks a red-hot chance in a race where Waikuku will also be a huge player.
The Cup looks all but gone. Magical or not, Almond Eye was always going to be favourite and should she run somewhere near her blistering best, she should win.
That leaves the Vase, which has only been won by a Hong Kong-based horse on three occasions in its 25-year existence.
Last year's victor Exultant is one of those three and is still at the top of his game, but must overcome a quartet of Japanese runners, English Derby winner Anthony Van Dyck and two-time Melbourne Cup placegetter Prince Of Arran.
It would be a blow for the home side if all four marquee races headed offshore but it's not impossible in 2019.
On a positive note, however, on a day when this year's HKIR was dealt a significant blow, it's nice to know the overseas brigade still boasts a host of genuine superstars.