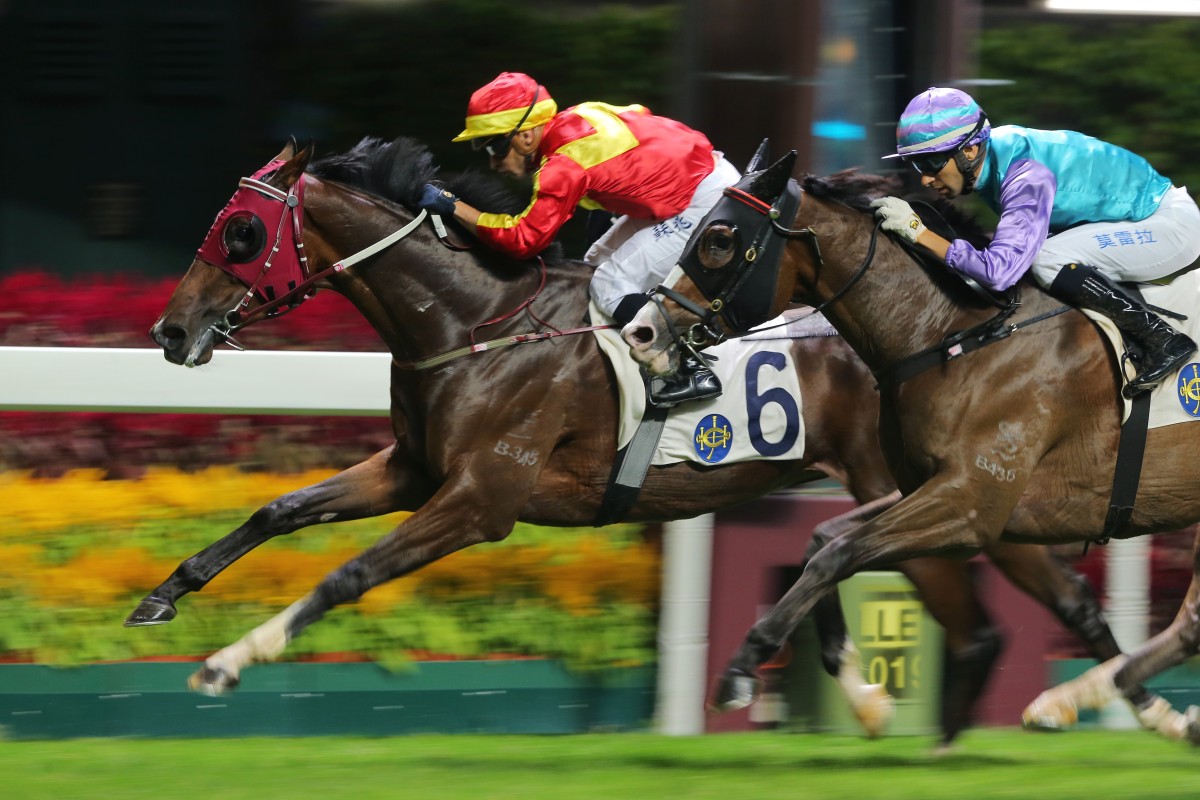 John Moore credits the Jockey Club's Conghua facility for helping to bring the best out of his progressive stayer Above, who collected his second straight victory at Happy Valley on Wednesday night.
Brazilian jockey Silvestre de Sousa had Above in a prominent position throughout the Class Four Ferniehirst Handicap (2,200m) before kicking clear at the top of the straight, holding off Dionysus Collin and Garlic Yeah in the run to the line.
After a slow start to his career, the gelding has really hit his straps with three wins and two thirds from his past five runs.
"He's a Tavistock and they're just renowned for maturing as four or five-year-olds. They're a late-maturing breed," Moore said.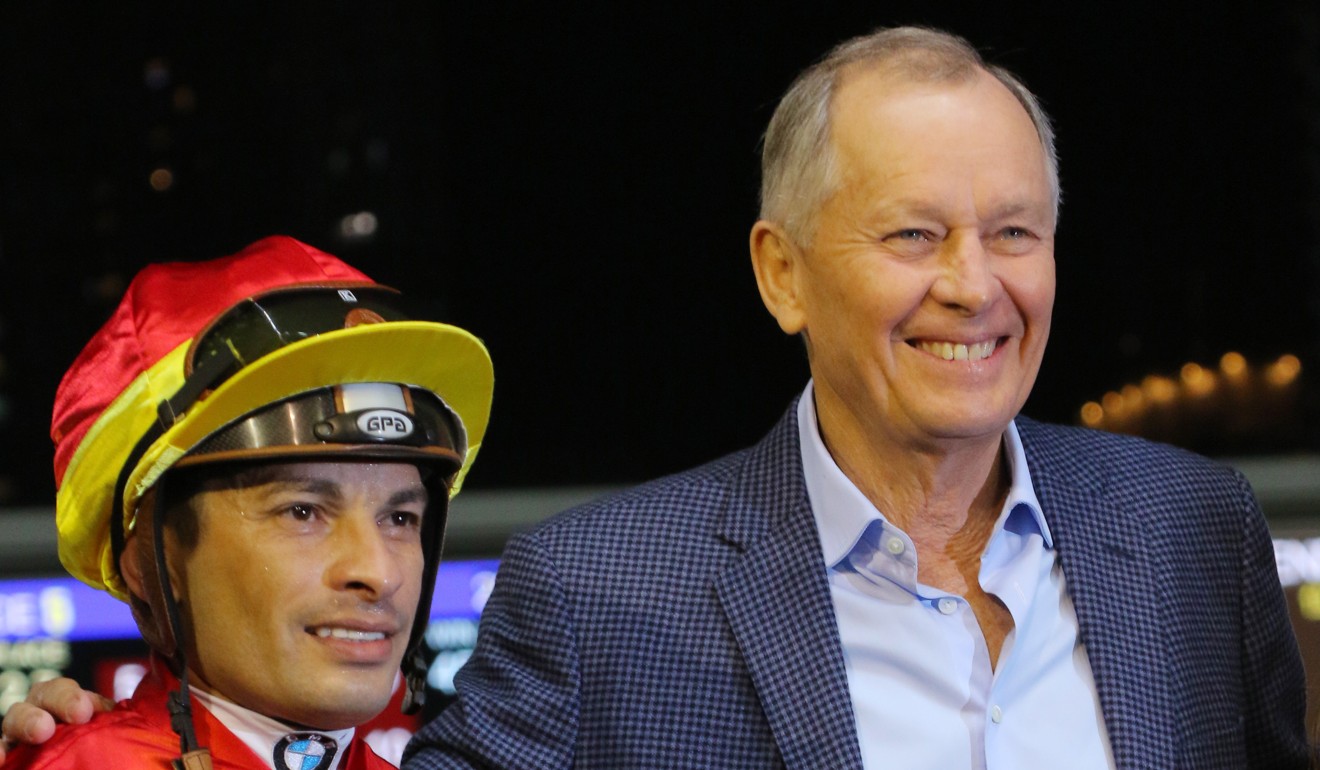 "This was actually perfect for him because once he got out of the straight he got into a real nice rhythm and De Sousa was really pleased that he settled really nicely and kept up a good gallop to the line.
"He'd lightened off a lot since his last run – about 20 pounds – so I'll send him back to China, get some weight back on him and I'll pick a race for him probably in January. He won't be running for another five or six weeks.
"They're not the ideal breed for Hong Kong if they're the staying type like he is, you run out of races. That's one of the few times he will ever see 2,200m."
The star trainer is enjoying plenty of success training winners out of the mainland with the likes of Encouraging, Thanks Forever, Happy Warrior and Helene Charisma all winning this season after stints at the HK$3.7 billion centre, which is located about 200km north of Hong Kong.
"Horses that don't do well in Hong Kong in respect to their feeding habits and the like, it's better to send them back to China because you can hear a pin drop over there," Moore said.
"It took a little while to come to grips with how horses would adapt to the environment and how you could train them. I give them a lighter workload in China than I do in Hong Kong.
"They drop a lot of weight when they come back – sometimes 15 to 20 pounds. What I try to do is put a little bit more condition on them in China if I can, feed them up, and it counteracts it."
Meanwhile, some quick thinking from Matthew Chadwick helped the honest Mehboob break through for his maiden Hong Kong win in the second section of the Class Four Jedburgh Handicap (1,200m).
Trainer Paul O'Sullivan told the jockey to be conservative early, but those instructions were thrown in the bin when the four-year-old pinged the gates.
"We were supposed to go back today but the horse just jumped too good and he was pretty keen," O'Sullivan said. "Matthew showed good initiative, he's a jockey with a plan B, he always has been."
After struggling last season, Mehboob has really found his feet this term and the trainer thinks he can salute again.
"He can win another one. I think what really suits him is the 1,000m here, when they jump and hum it a bit and he can sit off them a little bit," he said.
"I think there's a 1,000m race here in three weeks so that would be ideal for him if he draws a gate and tucks in behind a few. I still think eventually he'll be a better horse finishing than leading."
Championship-leading jockey Joao Moreira collected a double in his return from suspension, guiding Top Score and Special Stars to victory.
Speaking of suspensions, Alberto Sanna was able to block out the drama surrounding the 12-meeting ban he was handed on Tuesday, lifting Golden Kid to victory in the Class Five Kelso Handicap (1,800m).
Trainer Francis Lui Kin-wai took the training honours on the night with a double courtesy of the aforementioned Top Score and Golden Kid.