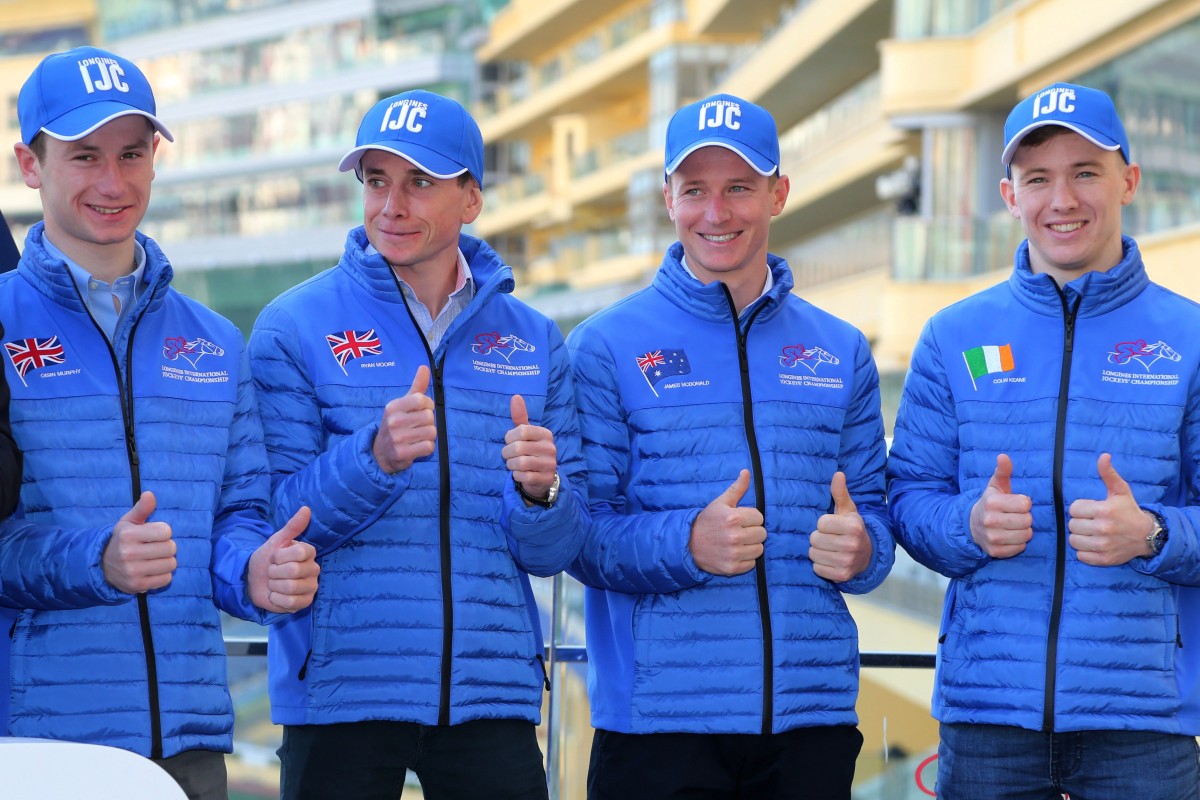 Oisin Murphy has established himself as one of the leading jockeys on the planet – and it's tiring work – but he wouldn't have it any other way.
The Irishman's schedule this week is hectic, to say the least.
He rode at Nakayama (just outside Tokyo) on Saturday, before travelling to Nagayo to ride at Chukyo on the Sunday.
He then flew to Hong Kong to attend the official welcome for the Longines International Jockeys' Championship at Happy Valley on Tuesday, before buttering up at Sha Tin on Wednesday morning to ride Deirdre at trackwork.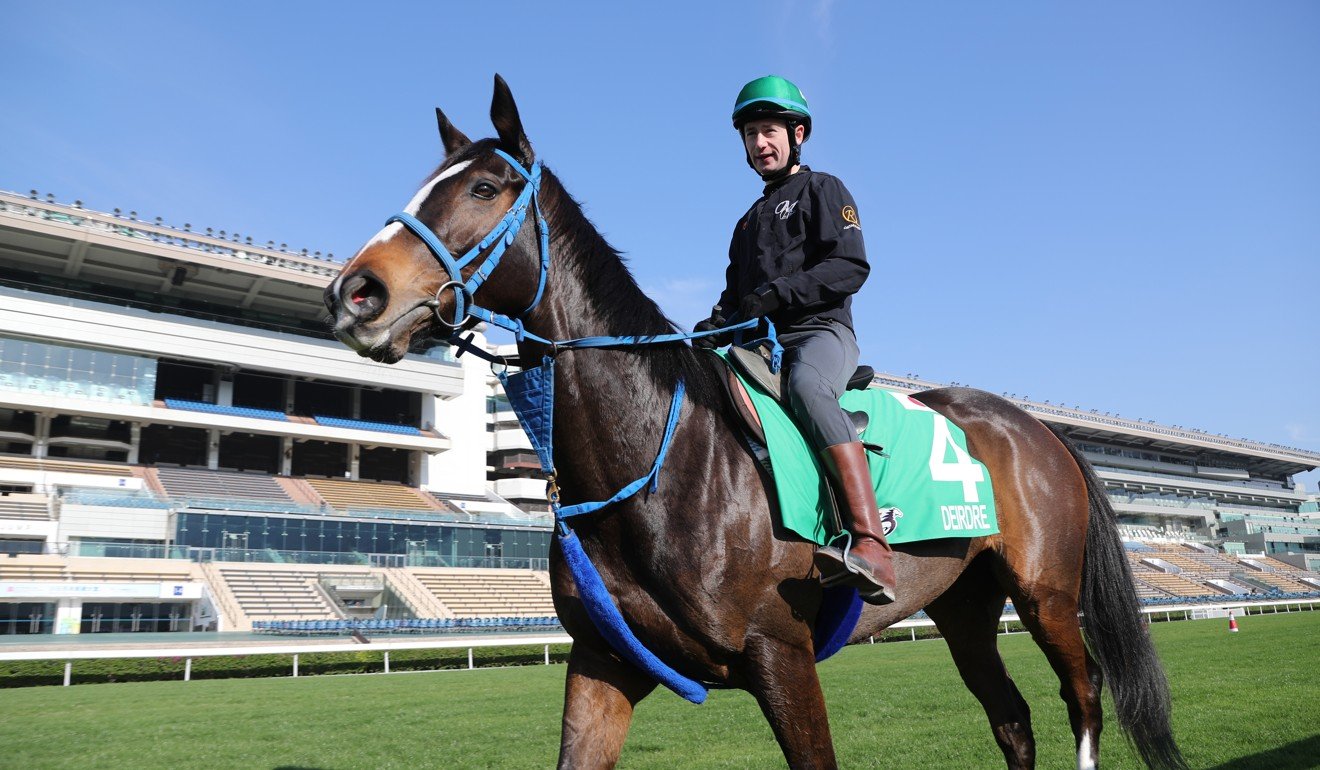 Murphy is booked for seven rides at Wednesday night's IJC meeting and then has to head back to Japan on Thursday morning.
On Friday evening he enters "jockey quarantine", where he will strip his weight down from 55.5kg (122 pounds) to 53kg (117 pounds) for his 10 rides at Tokyo (including a Group Three) on Saturday.
Straight after that he jumps back aboard a plane to Hong Kong for four rides at Sha Tin before flying back to Japan on Monday.
It's tiring enough writing down that itinerary, let alone actually doing it, so how does Murphy manage?
"Of course [I get tired], but when the horses are winning it makes it very easy," the 24-year-old said. "You want to be part of all the big Group One races and now there are Group Ones every month. January is the only month I don't have Group One horses to ride. It's important to keep going."
It has been a whirlwind year for Murphy, who was named Britain's champion jockey for the first time, while he also added a swag of Group Ones to his collection.
One of them came aboard Japanese mare Deirdre in the Qatar Nassau Stakes at Glorious Goodwood in August and he jumps aboard the globetrotter in Sunday's Hong Kong Vase (2,400m).
Murphy was pleased with how she handled herself in what was a solid gallop on Wednesday morning.
"She always moves great and gives you a nice feel. Her work was really nice. I didn't overdo it," said Murphy, who also rides Persian Knight in the Hong Kong Mile.
"It all depends on how she handles the trip. Normally with Japanese horses there is only a one-hour time difference and a four-hour flight to get here, whereas she's come all the way from England and there's an eight-hour time difference. So it's a little harder to acclimatise, but let's see, she's an experienced horse."
Deirdre finished second in last year's Hong Kong Cup (2,000m) but connections opted to step her up in distance this time around because they didn't want to take on Japanese superstar Almond Eye.
Of course, her compatriot withdrew on Saturday because of an elevated temperature, but even if they had the option of switching races, Murphy would remain in the Vase.
"I would be keen to stay at 2,400m. I think she could improve with the step up in distance," he said. "She's bred to get it. She's a huge, masculine type that always hits the line."
Murphy has already enjoyed a couple of short-term stints in Hong Kong and hopes to come back for more hit-and-run missions in the future – particularly for the major days.
"The way Hugh Bowman has it is really good," he said. "But he's worked hard at it for many years."
Eurton brings glamour to Hong Kong
Racing can be a male-dominated sport – particularly in Hong Kong – but Britney Eurton is bringing some glamour to this year's international races.
Eurton is a television star in the USA, working for both TVG and NBC, and is helping out the Jockey Club with some of their shows this week, while also conducting a host of interviews to send back home.
Racing is in the 32-year-old's blood – "my father has been a trainer for as long as I can remember" – and while it's her first time visiting Asia, she is thoroughly impressed with both Hong Kong itself and the racing scene.
"It's incredible. It's tough to find anything in the USA that is similar," Eurton said. "How spacious Sha Tin is reminds me of Belmont Park, the backdrop of the mountains reminds me of Santa Anita and the energy and the vibe reminds me of the Breeders' Cup.
"I'm just trying to soak it all in – there's not too much time for sightseeing quite yet."
Eurton experienced her own viral moment on social media last month when her father Peter won the US$2 million Breeders' Cup Juvenile with 45-1 shot Storm The Court and she had to conduct the post-race interview.
Not only was the vision broadcast all over the USA and around the globe, the YouTube video has already been watched almost 240,000 times and it got a lot of traction on Twitter.
"I'm very grateful to be able to do what I do and to be able to interview my father after such an epic victory – probably the biggest of his career – was surreal," she said.
"I tried to keep my reporter hat on but I could only last so long. But the response has been really wonderful. I think my dad is quite respected in the industry so I think people were really happy to see that moment for him. I'm very close with my dad, it was a special moment."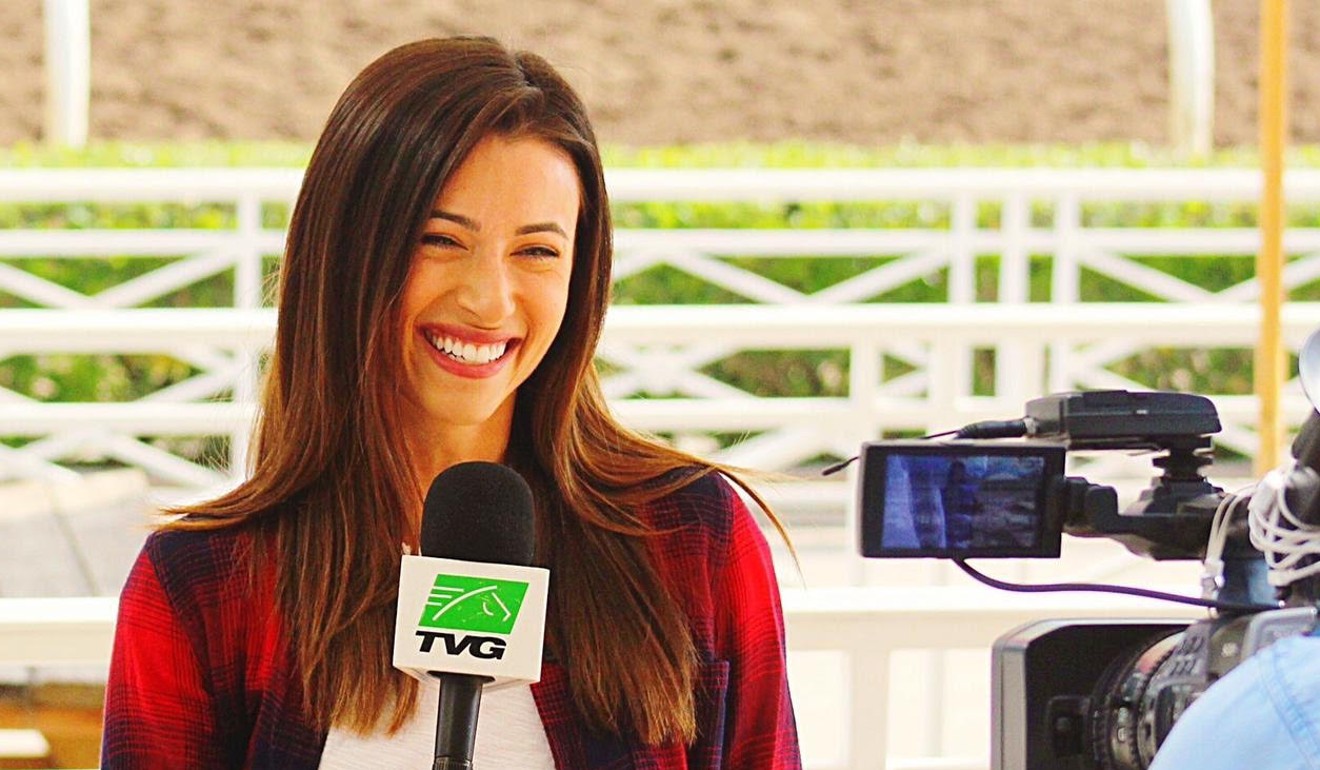 While racing is Eurton's "first love", she's a big fan of the other main American sports – as an Angeleno she supports the Dodgers, Lakers and Rams – and those in the know are tipping her star will continue to rise and she will soon earn a prominent spot on a major broadcast team.
But that's all in the future, right now she's just looking forward to Sunday's showcase meeting.
"I just can't wait to experience the day as a whole," Eurton said. "It's racing that I've never seen before. I want to witness what Hong Kong racing has to offer. There's so much I think racing in America could learn from Hong Kong racing."