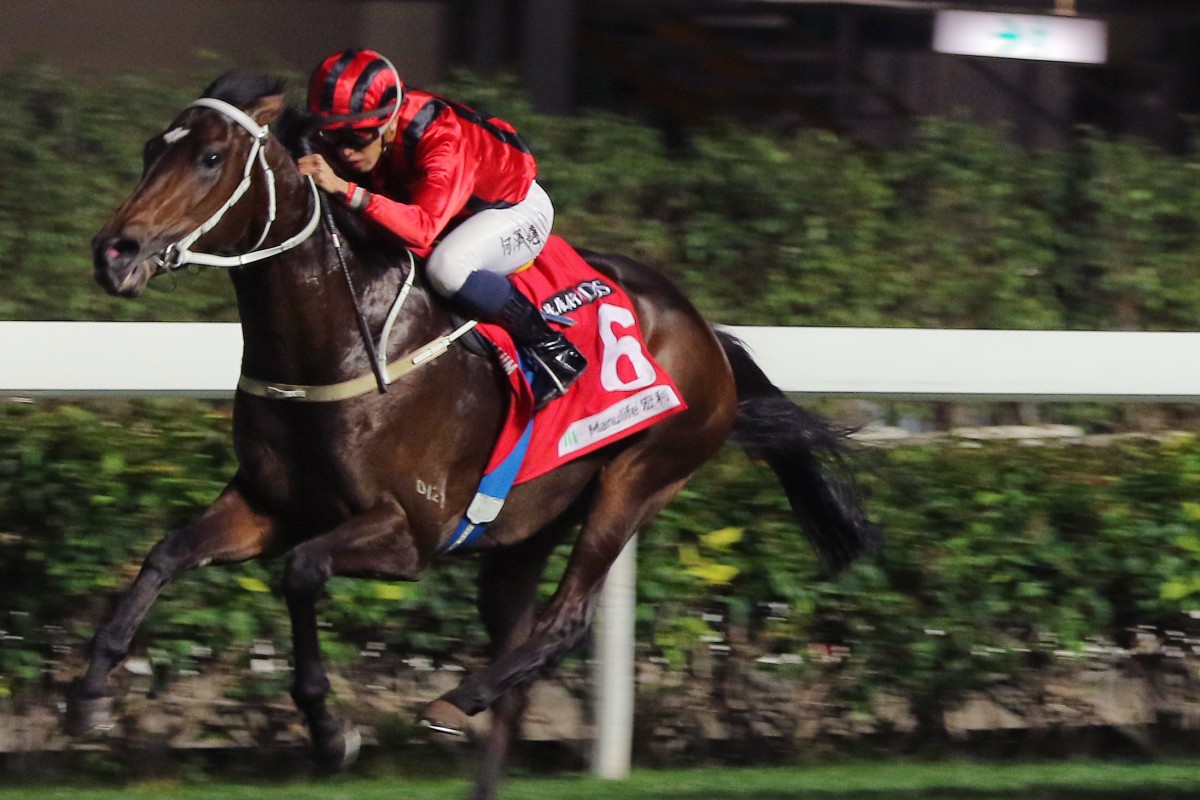 Addressing your thoughts, questions and statements about Hong Kong racing. Have something to say? Send a tweet to @SCMPRacingPost.
Private Secretary – v impressive debut, @JuddmonteFarms … Exciting Derby Prospect – @SackvilleDonald
Tony Cruz's European import Private Secretary went where few before him had gone on Thursday night by winning in Class Two on debut.
The former John Gosden-trained galloper oozes class and he turned in one of the strongest Hong Kong Derby trials seen this season in the Class Two Chai Wan Kok Handicap (1,650m) at the difficult Happy Valley circuit.
What made his performance so impressive was the fact that first-up wins for private purchases (PPs) come few and far between in Hong Kong, especially in Class Two.
Over the last decade, less than three per cent of the 400-plus PPs to debut in Class Two have won at their first go.
Last season, just six PPs won on debut, all of which came in Class Three company.
Cruz was rightfully chuffed with the victory, which saw his three-year-old scoot up the inside rail and dash away to win comfortably against a host of other well-performed classic series hopefuls in Butterfield, Super Oasis and The Hulk.
"Well for it to be his debut, I am very happy with his performance," he said.
"I think it was pretty impressive really, he has never been here before. He is my potential Derby horse, he always has been from day one."
After winning over 2,000m twice in England along with a Listed level win at 2,240m, Cruz said the son of Kingman would produce his best when he steps him up to the Derby distance.
"In the future he needs further than a mile, he will go up to 2,000m but that is all," he said.
"They ran him in England over 2,400m but that is too far for him, so 2,000m is his go, perfect for the Derby."
Private Secretary represents another strong Derby contender for the powerful Siu family, who ran second in the race last year with Waikuku.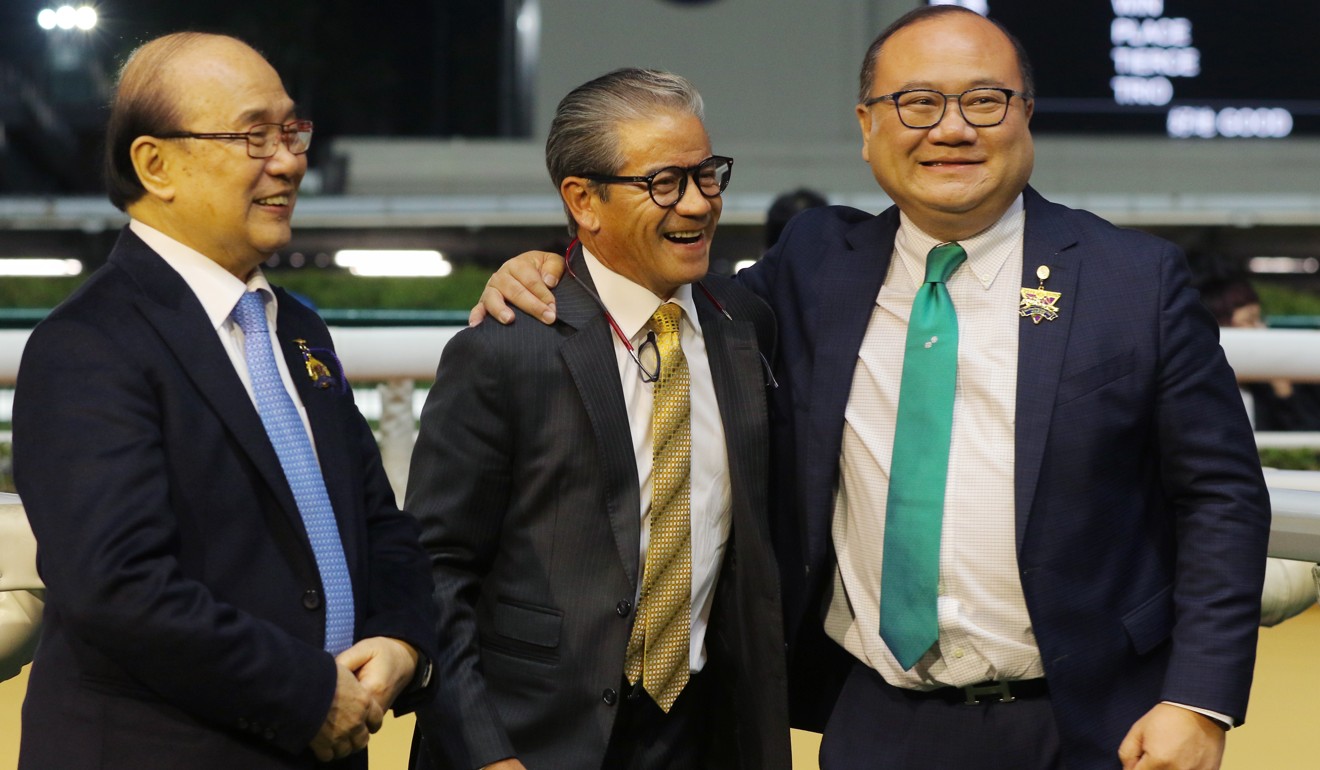 "I am very excited, I always have been. The owner, Mr Siu Pak-kwan, asked me when he got it if I would accept to train it, I said this is the horse I always wanted to have," he said. "I am so happy that I have a horse with this Derby potential."
Alexis Badel bossed the mid-portion of the Boxing Day card at Happy Valley last night – @LateMail
Frenchman Alexis Badel is enjoying the fruits of his labour in what is shaping as a golden short-term stint at Sha Tin.
The much-loved jockey is no stranger to Hong Kong trainers, owners and punters and is delivering in spades this season, racking up 11 winners in 116 rides.
Last season, Badel was forced to ride in the shadow of Silvestre de Sousa, who dominated after arriving at the same time as the 28-year-old, but things are different this time around.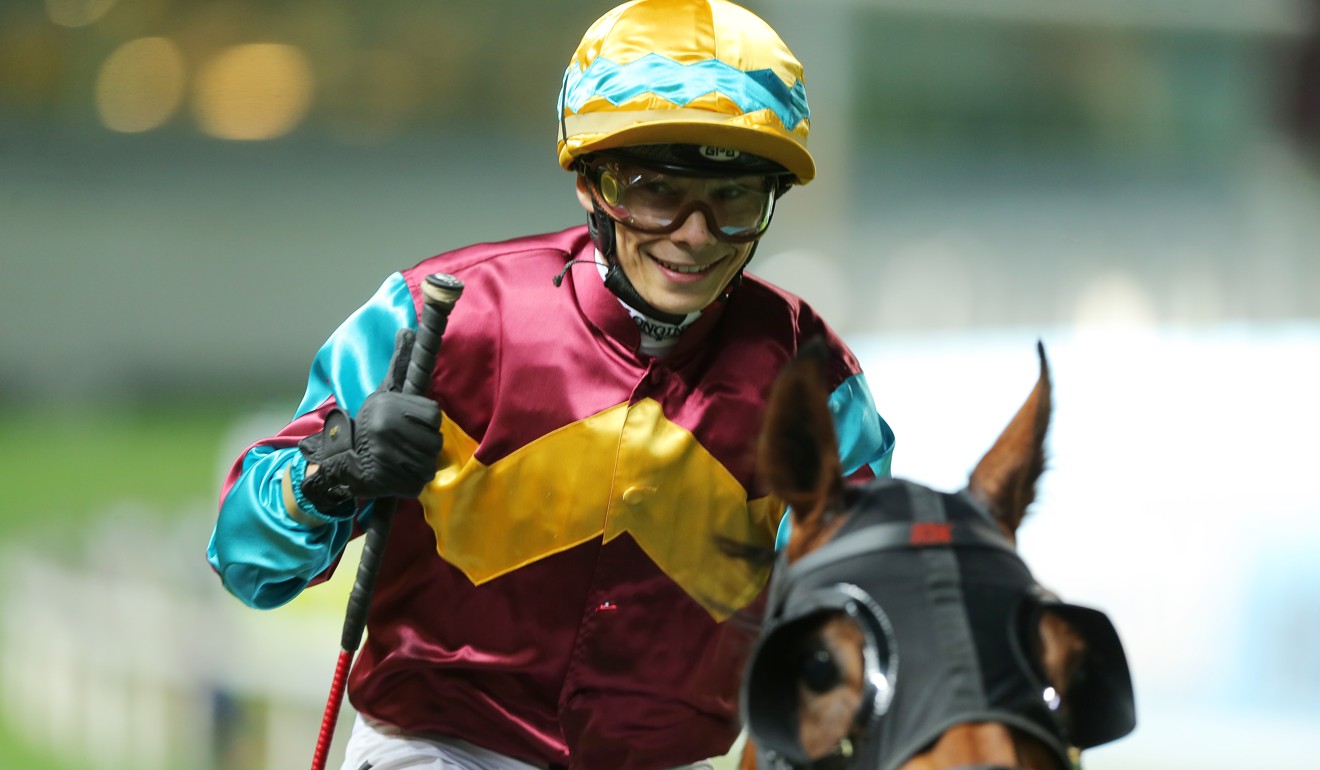 Badel puts his change in fortunes down to extra form study and a hint of luck.
"It is pretty tough here," he said. "I always question myself so I am always watching the good jockeys and seeing what they do in different circumstances, then I work very hard to improve.
"I think it is the best way to do it in Hong Kong, you have to study the races very closely to try and find the good rides."
Badel said his greatest satisfaction from the night came in the fact his treble came for three different trainers.
"I am glad to have a night like this, to win for different trainers is very important, you must ride a lot for different trainers if you want to be successful here," he said.
"It is horse racing in the end, when you get comfortable and have support, it makes a big difference because you can do whatever you want on bad horses but it's just not going to happen.
"It is a good combination between the hard work, improving and good horses. You need a little bit of luck over here."
With two months still remaining on his winter contract in Hong Kong, Badel looks all but certain to go well past his career best of 14 wins.