John Moore already has more winners than any other trainer in Hong Kong racing history, but his new benchmark of 1,700 could stand the test of time.
For a man who has won virtually every major race in the jurisdiction, a Class Five with a disappointing horse is not normally one for the scrapbook, but that's how it panned out at Sha Tin on Saturday as Savvy Seven broke his maiden at his 23rd start to secure the landmark victory.
"It's a very important milestone in my life and for Hong Kong," Moore said. "[It's amazing] the horse that did it was the enigmatic Savvy Seven. He's been trying many times to win races and many times as favourite but today he got all the favours.
"He had the right speed, he got the right gate. [Alexis Badel was] up, I told him to ride him French-style – just put him to sleep the minute he jumps and just increase the tempo wherever necessary. He got the gun run inside and when it did open up, he hit the line.
"He could never win a race, I got totally fed up and then he goes and does it today and I put 1,700 on the board. I'll have to go back and give the horse a big kiss and a bucket full of carrots."
The mark of 1,700 wins looks almost unassailable in the short-term, with only Tony Cruz (1,256) and John Size (1,232) within earshot and the Jockey Club's compulsory retirement age of 70 (for those at the top level who hit the required benchmarks) providing a hard ceiling.
Cruz, who also had 946 winners as a jockey, has seven-and-a-half seasons remaining and would need to average about 60 to reach the mark. Size has just four terms beyond this one, meaning he would need to average more than 100, which is unrealistic with just over 800 races a season.
The trainer perhaps best-placed to catch Moore is Caspar Fownes, with the 52-year-old already boasting 860 winners to his name, but even then it would still take something pretty special.
Given most trainers these days don't get a licence until they are older – Douglas Whyte is 48, Jimmy Ting Koon-ho is 47 and Frankie Lor Fu-chuen is 53 – it makes that number incredibly hard to match, even if there are more races than ever before.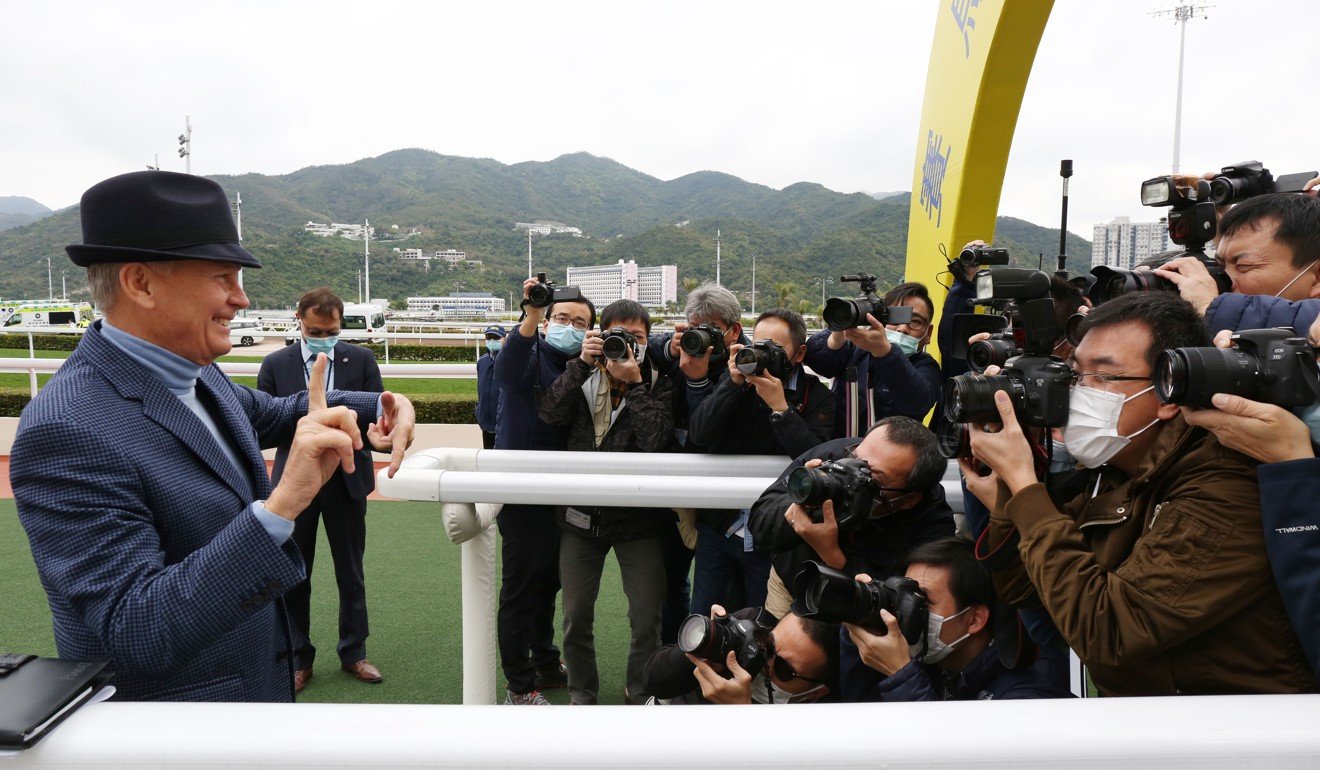 "I was lucky enough to start at 35 years of age and that's where I had the big advantage," said Moore, who already boasts the all-time record for most career prize money and is also a seven-time champion. "It will be hard to pass with licensing, because you don't get the young trainers any more."
Moore, who turns 70 on March 17, has five months left before he will be forced into retirement by the Jockey Club but still has plenty to achieve – even if his sights are set much higher than Savvy Seven's Class Five win.
"[I still want] to win Group Ones and hopefully go to Dubai and win a Group One there," he said. "I think we'll get to about 1,720 or 1,730 [wins] in total. That will give them something to catch."