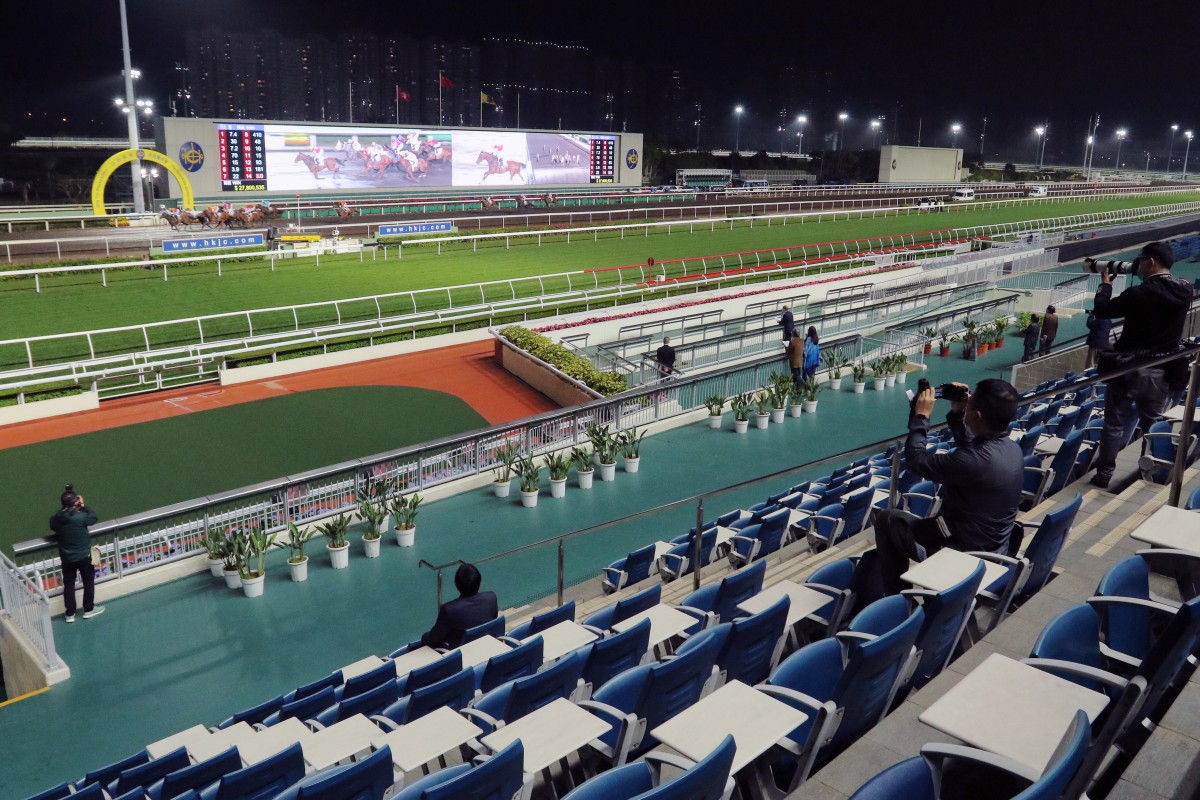 Addressing your thoughts, questions and statements about Hong Kong racing. Have something to say? Send a tweet to @SCMPRacingPost.
Would you permit your horse to run, even if you couldn't go and see him? I know I would – @LauraKingDXB
This is a call to arms to Hong Kong's racehorse owners – stop going to the track.
The Jockey Club has done an incredible job of ensuring racing continues through this unprecedented coronavirus crisis and now it is time for owners to do their part.
The majority are doing the right thing and see the bigger picture, but there is a vocal minority putting a lot of pressure on the Jockey Club hierarchy, demanding they be allowed to attend. It is a selfish attitude, one of entitlement, and it has the potential to bring the whole sport undone.
A lot of people were surprised the Jockey Club kept fighting for owners after the Hong Kong government introduced its tough new social-distancing measures last weekend. Without question it is easier to maintain the welfare of participants in the racing "bubble" if they are not there.
But ultimately, the Jockey Club executive is accountable to the members – the board of stewards provides direction – and some of those owners are very influential so they are trying to accommodate them. Given the exceptional circumstances we find ourselves in, it shouldn't be this way.
Racing in Hong Kong is still in a precarious position – if one person at the coalface tests positive to Covid-19, it will be shut down for an indefinite period. The tension as everyone waited for the result of jockey Keith Yeung Ming-lun's test a week and a half ago was real.
If racing is suspended, there is no telling when it will resume and everyone will be worse for it.
Understanding that, the Jockey Club keeps upping the ante when it comes to ways of trying to insulate and protect participants to ensure "the bubble" remains intact.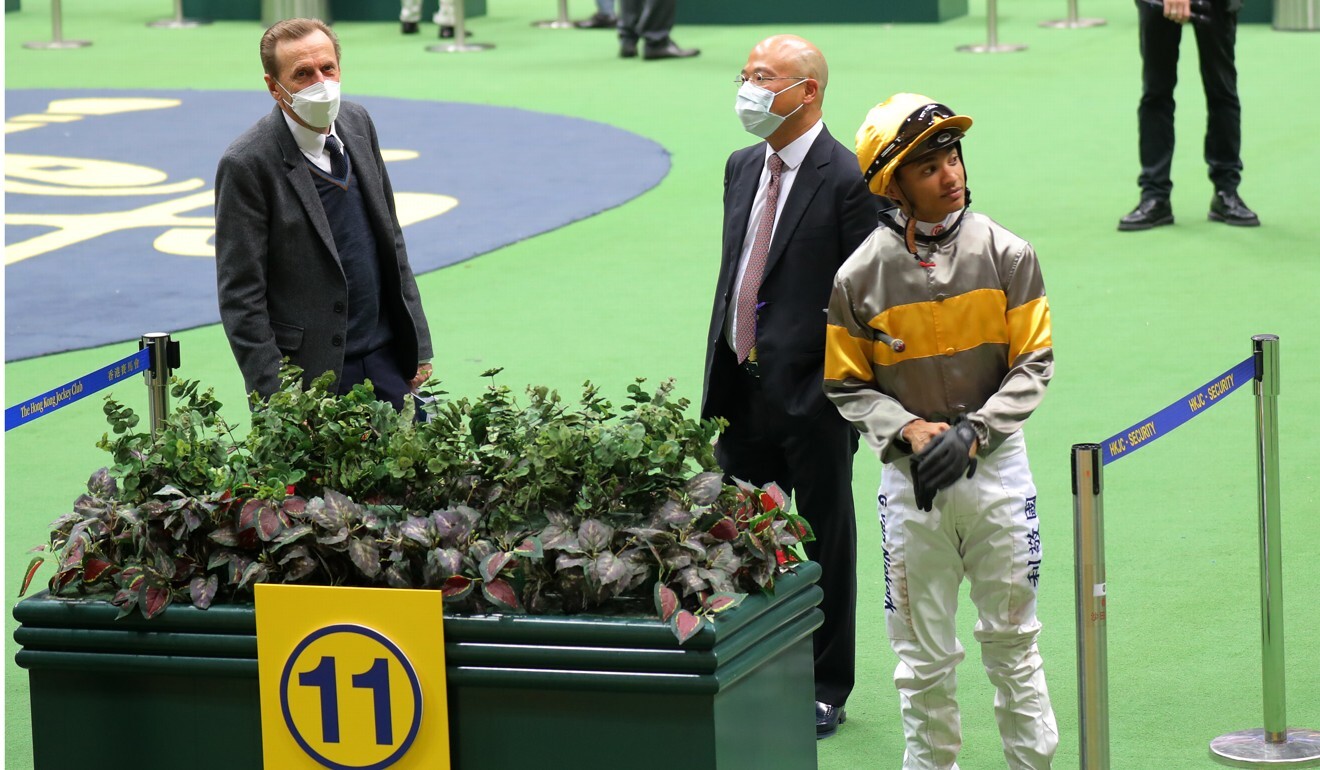 Jockeys are now subjected to four tests a week – and they are fine with it. One said "they can test me every day if they need to, we all just want racing to continue".
No visitors are allowed at any Jockey Club-owned residence while there are restrictions on where people can go. Social distancing rules have been put in place both on race day and at trackwork.
The wearing of masks is compulsory – trainer Richard Gibson was fined HK$2,000 after he attended the stable compound on Tuesday afternoon without one – and jockeys are now wearing them out to the mounting yard before quickly disposing of them when they jump on their horses.
These are the lengths the Jockey Club is going to ensure it complies with government orders while keeping everyone safe.
Given how jockeys, trainers and stable staff are reliant on things continuing for their livelihoods, they are fully invested in doing the right thing and minimising any risks. No one wants to be the person responsible for shutting the industry down.
It is not possible to apply the same standards to owners, which is why they need to take the moral high ground for the greater good. This is their hobby, not their job.
No one questions their importance in the ecosphere – they are essential, they spend the money to ensure quality horses are imported to Hong Kong and, under normal circumstances, deserve all the rights and access they get.
But this is not normal. They cannot take a winning photo. They can call their trainers if they want input on riding instructions and the like.
There is no point spending roughly HK$50,000 a month to have a horse in training if there is no competition.
Thankfully, it seems as though the majority understand this, there are just a few stragglers who need to get on board. There were just 46 owners on course at Sha Tin on Wednesday night. A lot of effort for not many.
It must be remembered that having a horse in Hong Kong is a privilege, not a right.
Applications for 2021-22 horse import permits opened this week and for each of the past three years there have been somewhere between 1,092-1,157 entries for 440 horses. There is no shortage of people who want to be involved and the Jockey Club has already confirmed there will be no cut in prize money – another win for owners.
Racing in Hong Kong – even with the coronavirus wreaking havoc – is as strong or stronger than any other jurisdiction in the world, thanks to the hard work of the Jockey Club and those within the bubble.
In these extraordinary times, owners need to take a back seat and be thankful they can still watch their colours run around on TV. They shouldn't be at the track – it isn't worth the risk.