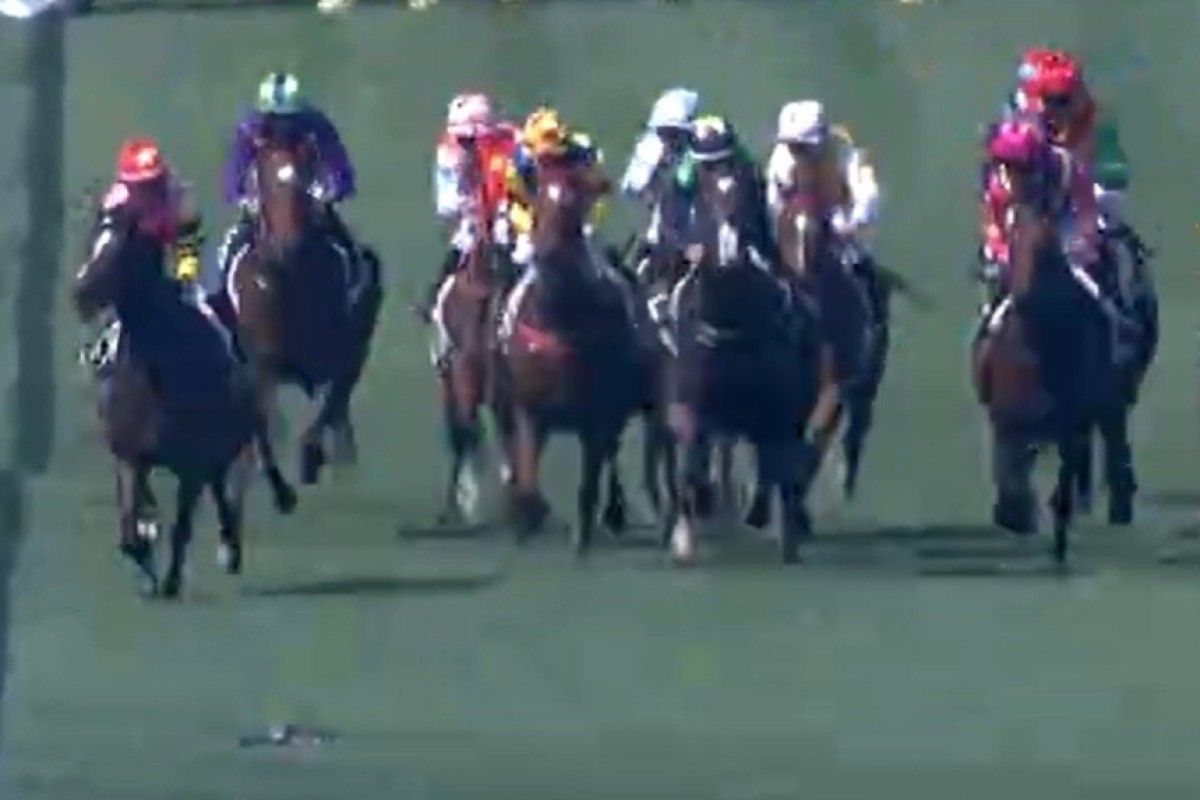 A drone operator has found themselves in hot water after eagle-eyed Jockey Club officials spotted a device flying above the field in the Class Four Norman Conqueror Handicap (1,600m) at Sha Tin on Sunday.
Patrol footage of the race shows the drone hovering above the field as they travelled down the back straight at Sha Tin before cutting across the infield and hovering above the home straight as they turned for home.
Jockey Club security were able to take a photo of the operator on the far side of the nearby Shing Mun River and send it to police, who swiftly responded.
It is not the first instance of a drone above the track this season with an incident also occurring at Happy Valley.
"The club's security team are on alert for any drones passing over the racecourse and were able to move swiftly to identify the whereabouts of the operator," Jockey Club executive director of racing Andrew Harding said.
"The police were called to the scene and questioned the operator. The club will now consider the available legal avenues."
If the drone had fallen and interfered with the race, the potential ramifications would have been massive with more than HK$159 million wagered on the event.
Help us understand what you are interested in so that we can improve SCMP and provide a better experience for you. We would like to invite you to take this five-minute survey on how you engage with SCMP and the news.