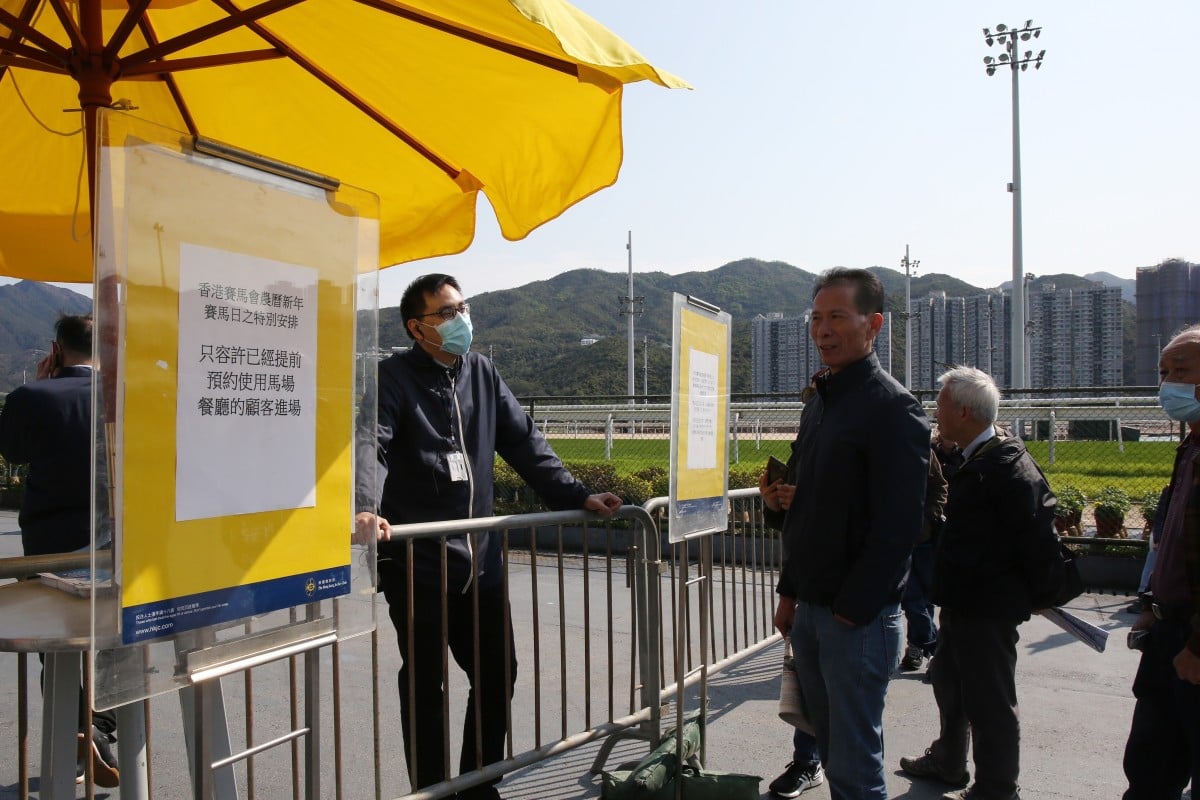 Sunday will mark the 37th race meeting to take place behind closed doors in Hong Kong since the outbreak of Covid-19, but there was a time where it looked like it could grind to a halt.
Those in Hong Kong racing circles held their collective breath in late March when the government announced a ban on gatherings of more than four people.
On paper it did not look good but an application was made by the Jockey Club to the authorities to continue on with no public admission and only limited owners allowed.
The Jockey Club elected to forge ahead for a historic meeting on March 29, where the official crowd number was zero with no one except jockeys, trainers and essential staff present.
The club argued the meeting was a workplace while they nervously awaited an official decision from the government on what the future held.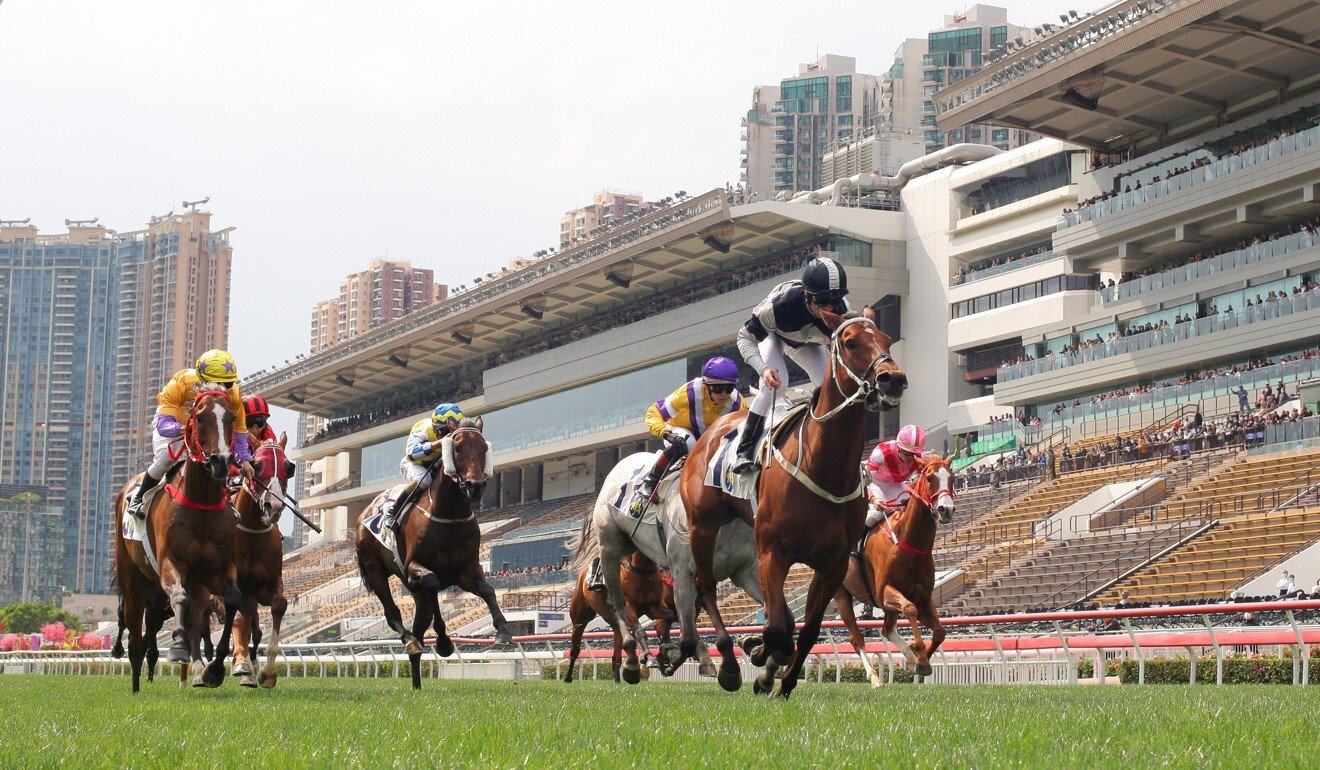 "It was the moment where we were the most concerned," Jockey Club chief executive Winfried Engelbrecht-Bresges said of the period while the club was awaiting a response.
In the end, the Jockey Club was given the green light. Racing could continue, a nod from the authorities to the importance of the sport in Hong Kong and a pat on the back for the "draconian" measures applied to all those in the industry to keep the show rolling.
"The biggest thing was to keep the employment going with all of our staff, even the jockeys and the trainers, because you keep this economic cycle," Engelbrecht-Bresges said.
"Even if you go to a ghost scenario [no crowd or owners], it would have been OK because racing is like a huge machine – you cannot stop and then accelerate again."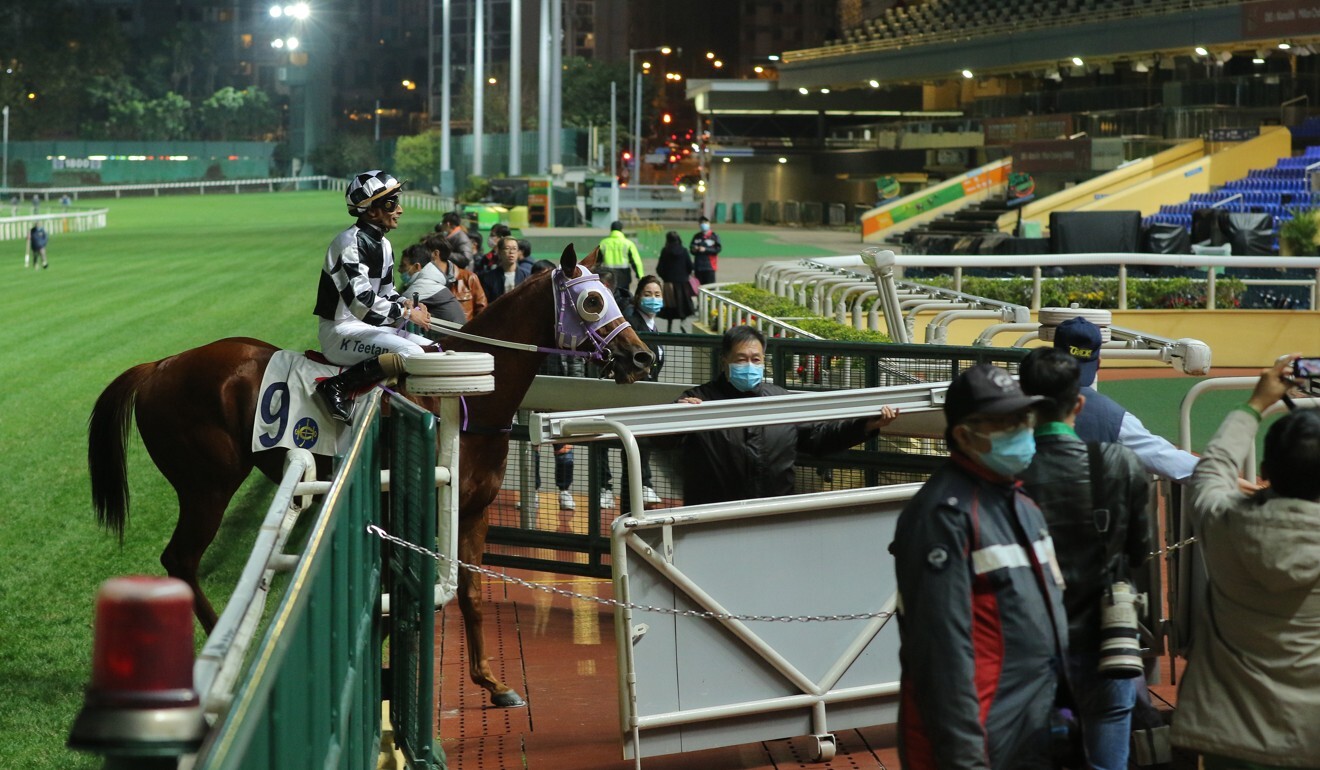 The truth is, however, it was not the application that was lodged late March that allowed racing to continue, it was the prior preparation and buy-in from everyone that laid the foundations.
With the threat of Covid-19 beginning increase, the Jockey Club activated the pandemic task force which was established after SARS had ripped through Hong Kong in 2003.
The task force would look at all possibilities and identify any shortcomings the Jockey Club might have.
From there a set of "guiding principles" were established, something the Jockey Club would turn to if the virus took off in Hong Kong.
It did not take long for the situation to escalate. By January 25 – right at the start of the important Lunar New Year period – the risk level was deemed to have moved from "serious" to "emergency".
It meant the public would not be allowed to attend one of the biggest meetings of the year on January 27, a decision Engelbrecht-Bresges said he is still comfortable with.
It was then the "racing bubble" was established. The bubble would evolve quickly to the point where jockeys would report their every movement and interaction to the Jockey Club and get tested for Covid-19 four times a week.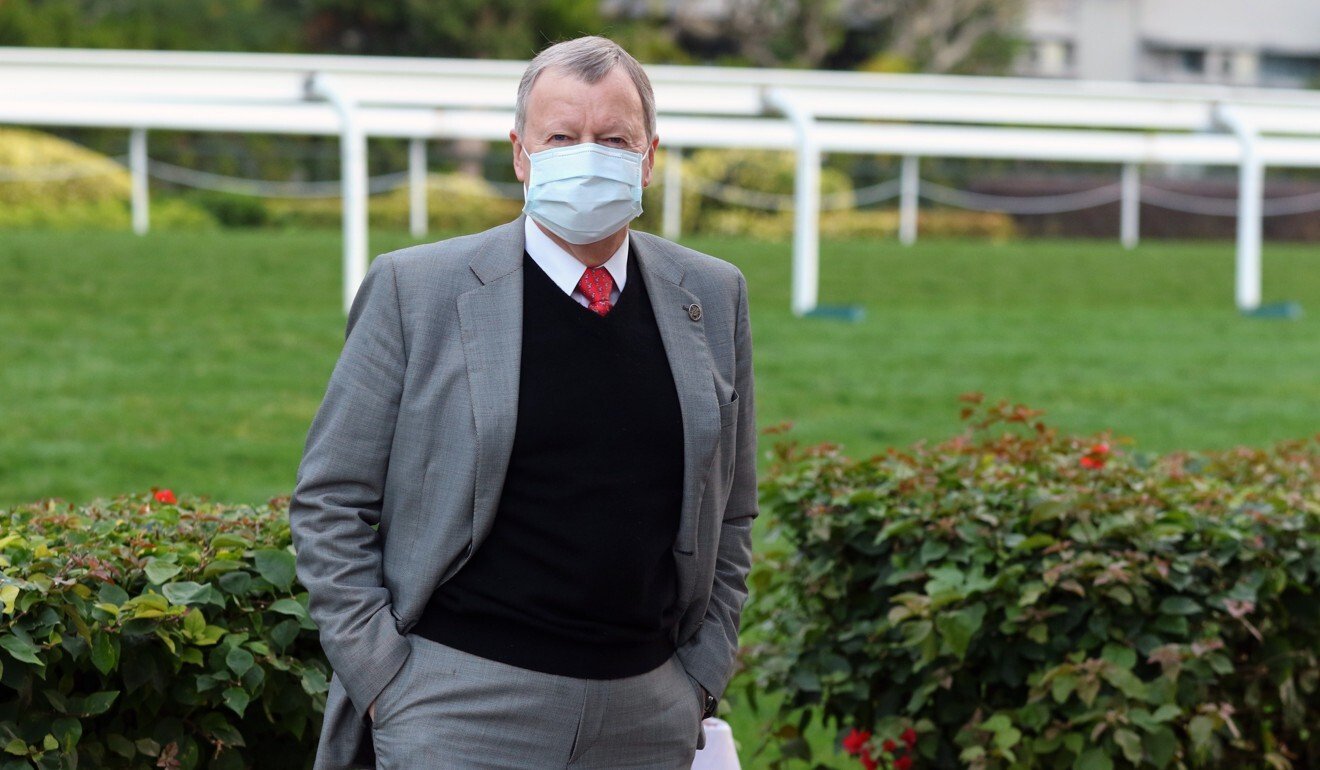 "It is a small price to pay to be able to continue doing what we are doing," champion jockey Zac Purton said.
"Even more so when you look around other parts of the world and they've had to stop racing for the amount of time they have. For us to be business as usual, it has been unbelievable really."
While a number of measures have been implemented to limit participants' outside interactions, Purton points to the Jockey Club employing a full-time physiotherapist at Sha Tin as an example of keeping the bubble in tact.
"One of our big concerns was physios," he said. "Obviously, being athletes, we all have niggling problems from time to time so their biggest issue with that was how do they control the environment that we are in when we go to a clinic, you don't know who was coming or going and who might be spreading the virus.
"Those clinics were taking as many precautionary methods as they could but it left the door open so the Jockey Club sought one physiotherapist and employed him full-time, putting him in the jockeys' room at Sha Tin for us to use every day.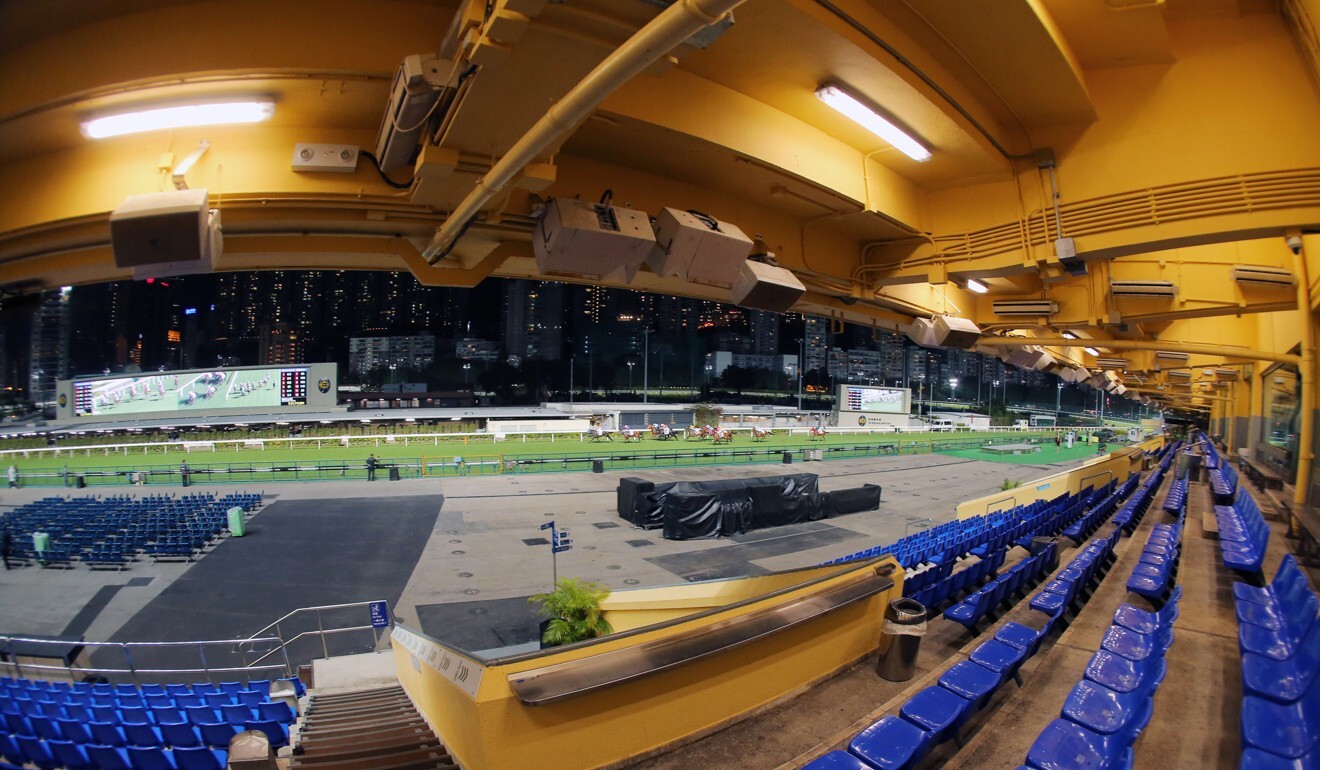 "That took that risk out of it. It is all about identifying high-risk areas and trying to find a solution."
Hong Kong punters adapted to the new rules as well.
Turnover tanked around 20 per cent when all off-course betting branches (OCBs) closed, forcing punters to go online – but it was not without problems.
"We found out that some people had accounts but they forgot their password or they forgot to connect the account to their bank," Engelbrecht-Bresges said.
"There were about 90,000 people connect their bank accounts to their betting accounts within two weeks."
With tens of thousands of customers still locked out of their accounts or without an account at all, the Jockey Club cautiously elected to open OCBs on non-race days in early March.
"When we opened up the OCBs and even more so the racecourses for a certain period of time, we had another 60,000 people who activated their accounts with password resets and then we opened up about 20,000 new betting accounts," he said.
"That was the key. If you look at the local turnover, first we were down by 20 or so per cent, then it went back to 15, then it went to 12 and now it is back to around 5 per cent down."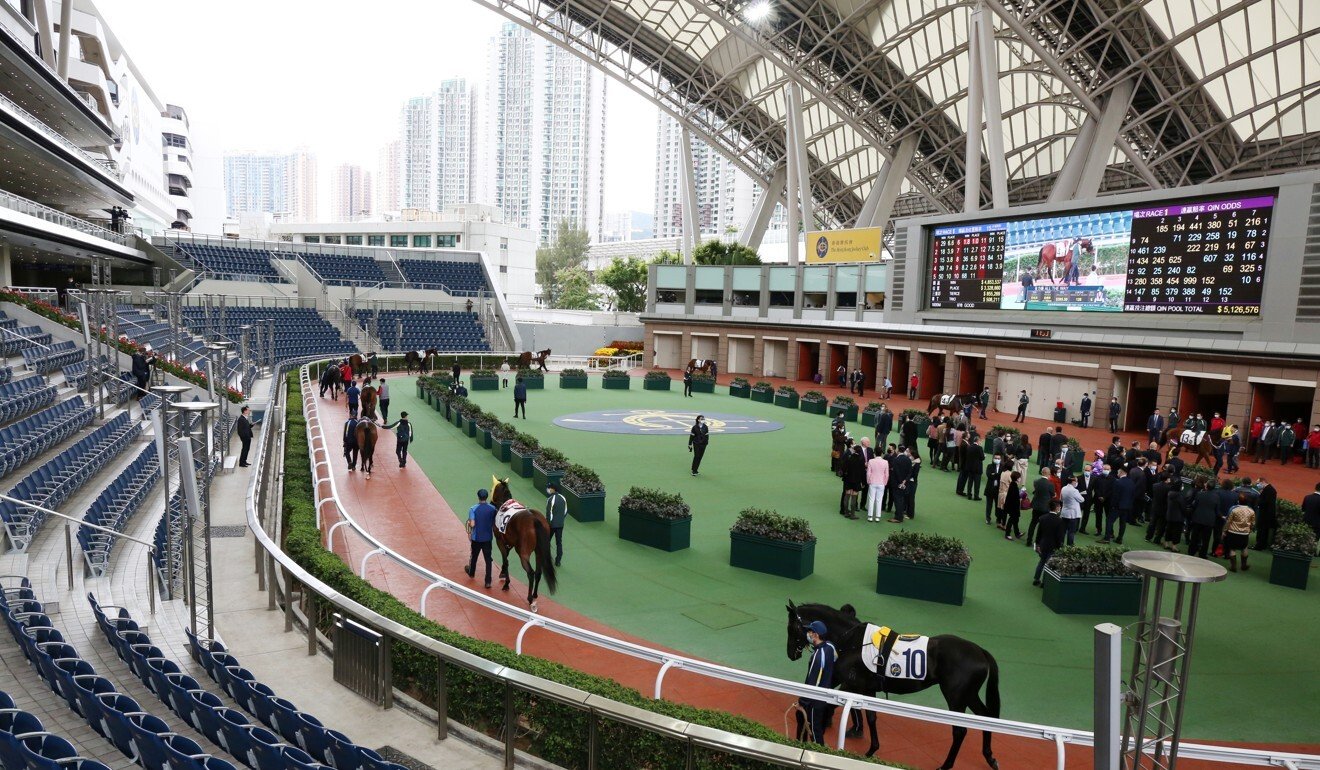 Just as Hong Kong was the first to race behind closed doors, it could well be the first to open back up.
The Jockey Club has slowly allowed extra owners and members back to the races with grand plans to allow the public back in the coming months should they make a booking.
"I don't think we will be able to have unrestricted access," Engelbrecht-Bresges said on the possibility of allowing public crowds this season.
"If nothing happens, if we keep 14 days without it flaring up, maybe we can go to a similar situation as Lunar New Year with sit-down venues only.
"The opening day [of the 2020-21 season] could be a possibility. But even then if the global situation is not under control, instead of the 70,000 we usually get, maybe we can have 20,000."