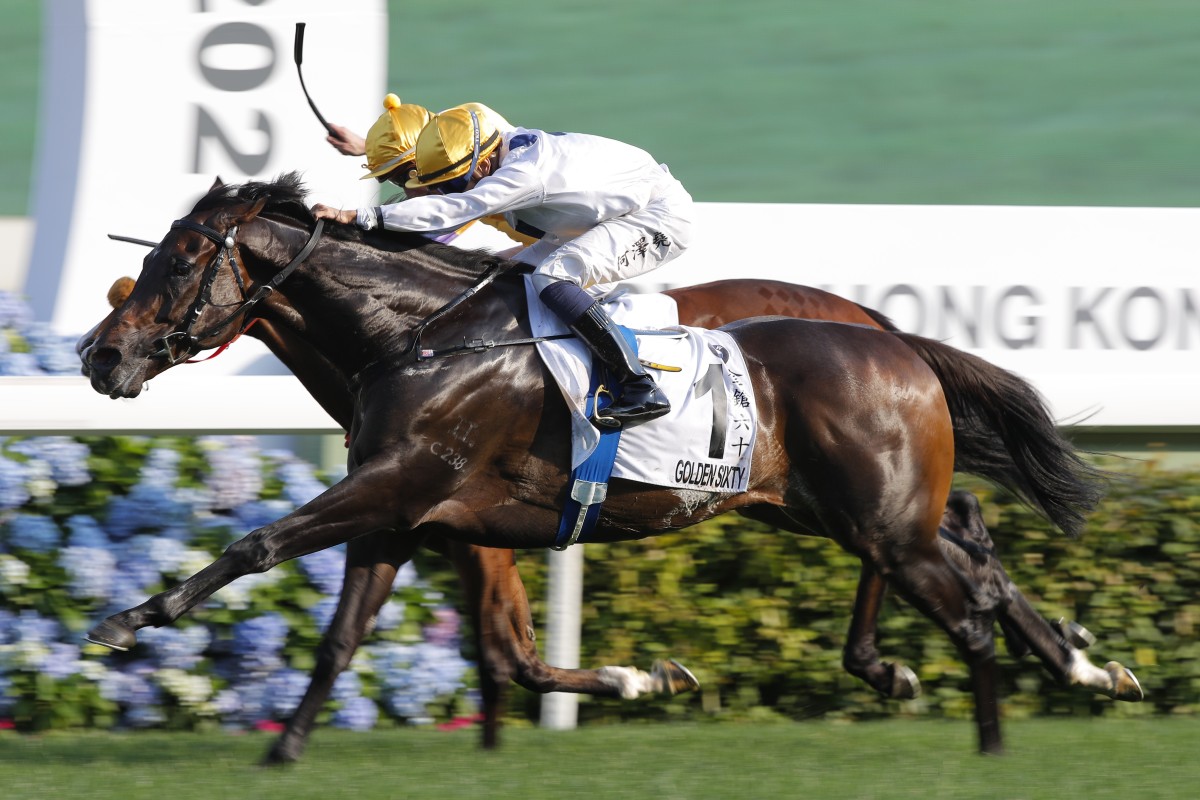 There is a lot riding on Sunday's clash between Beauty Generation and Golden Sixty beyond bragging rights and the HK$3.5 million in prize money.
The Jockey Club, and more broadly, Hong Kong racing, needs a new headline horse.
Beauty Generation and Exultant have won the past three Horse of the Year titles between them and carried the can for a long time but the former is now eight and the latter will turn seven on January 1. It's time for someone else to snatch the spotlight.
The problem? There is a dearth of truly elite horses in the jurisdiction at the moment.
To really ram home how dire it is, here is a list of the 14 highest-rated horses in Hong Kong at the start of the week.
Beauty Generation, Exultant, Beat The Clock (who trainer John Size said is in doubt to defend his Hong Kong Sprint title), Rise High (recovering from a tendon injury), Hot King Prawn (yet to win a Group One), Southern Legend, Waikuku, Ka Ying Star (a Group Three winner), Thanks Forever (retired on Tuesday after bleeding for a second time), Big Time Baby (best win came in Class Two), Voyage Warrior, Aethero (suffered a tendon injury last week), Furore (hasn't won since the 2019 Derby) and Glorious Forever (hasn't won since the 2018 Hong Kong Cup and did a tendon last month).
That list is the best advertisement for anyone overseas with a half-decent horse thinking about making a run at December's Hong Kong International Races.
There are four Group Ones worth upwards of HK$20 million each that are very winnable. Jumping through whatever quarantine hoops exist could be worth it.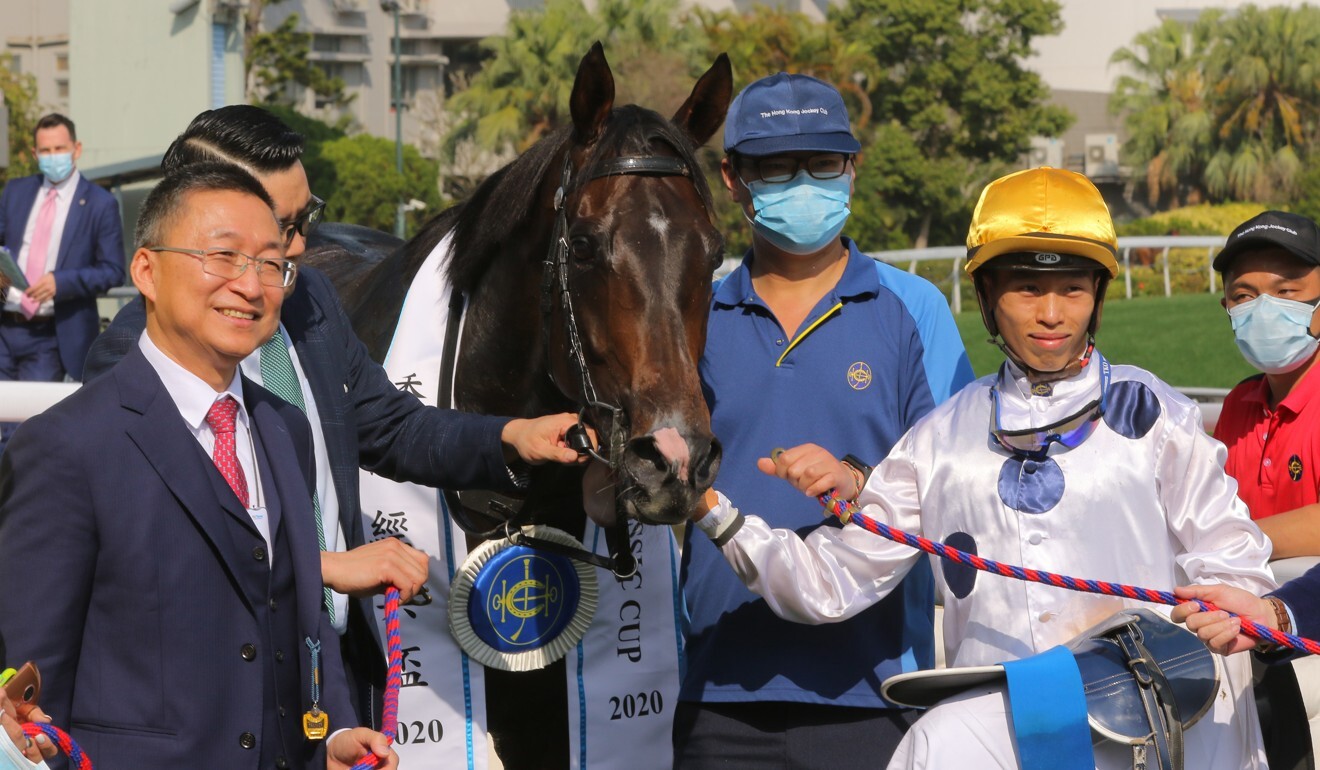 Those 14 horses above are all pretty much exposed – we know what they are (or were) and there isn't a lot of upside beyond (perhaps) Voyage Warrior.
Which brings us to Golden Sixty – the great hope of Hong Kong.
In terms of a banner horse, he ticks every box the Jockey Club could wish for. He came to Hong Kong unraced and has developed into a star under the guidance of a local trainer (Francis Lui Kin-wai) and a local jockey (Vincent Ho Chak-yiu).
After winning three of his four races in his debut season, he took all before him in 2019-20. He was undefeated in seven starts, winning the Group Three Chinese Club Challenge Cup and sweeping the four-year-old series, culminating in his sensational Hong Kong Derby victory.
Lui looked after Golden Sixty, opting not to continue onto Champions Day to give him a break after a tough campaign and ensure he has every opportunity to shine this season.
While the result of Sunday's Group Three won't necessarily define Golden Sixty and what he is capable of, his time is now.
A pass mark is that he comes out and proves he belongs at the level. Given he is down in the handicap, the best-case scenario is that he blows them away.
The form guide says he should do that but his two quiet barrier trials don't elicit the same level of confidence. He hasn't raced since March so there is an element of uncertainty among the racing community about what will happen.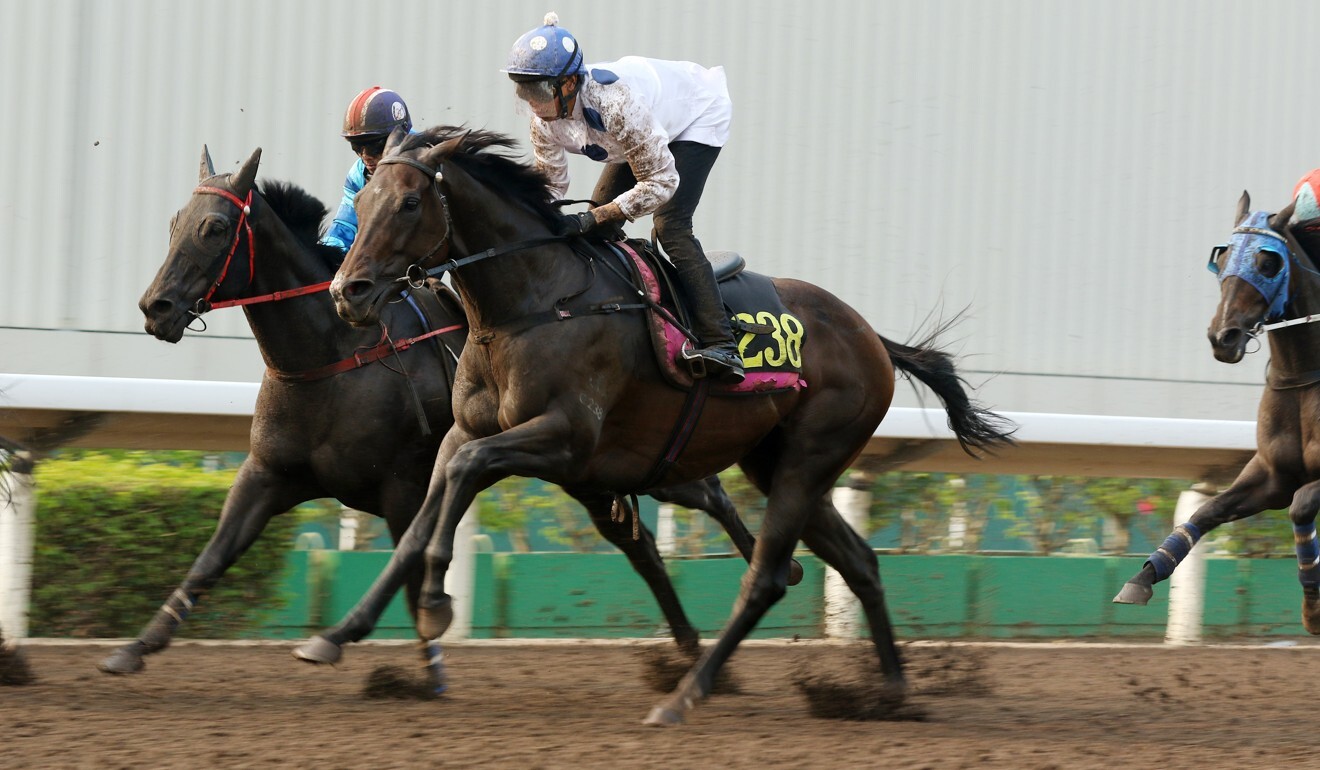 The recent history of Hong Kong Derby winners isn't flash – but it is more bad luck than anything – and is one of the main reasons for the lack of top-quality horses in the ranks right now.
Werther (2016) was the last Derby champion to win a race in any season after their success in Hong Kong's most prestigious event.
Rapper Dragon (2017) tragically died after injuries sustained in the Champions Mile, Ping Hai Star (2018) did a suspensory early the following campaign while Furore (2019) placed twice at Group One level last season but hasn't been back to the winner's stall.
Everyone hopes it will be different for Golden Sixty, he maintains a clean bill of health and he can continue his upwards trajectory and be Hong Kong racing's new headline act.
The Jockey Club showed its hand by creating a big advertising campaign centred around Sunday's showdown between the "Mighty Miler" and "The Golden Boy".
The pressure is on, let's hope he lives up to expectations.