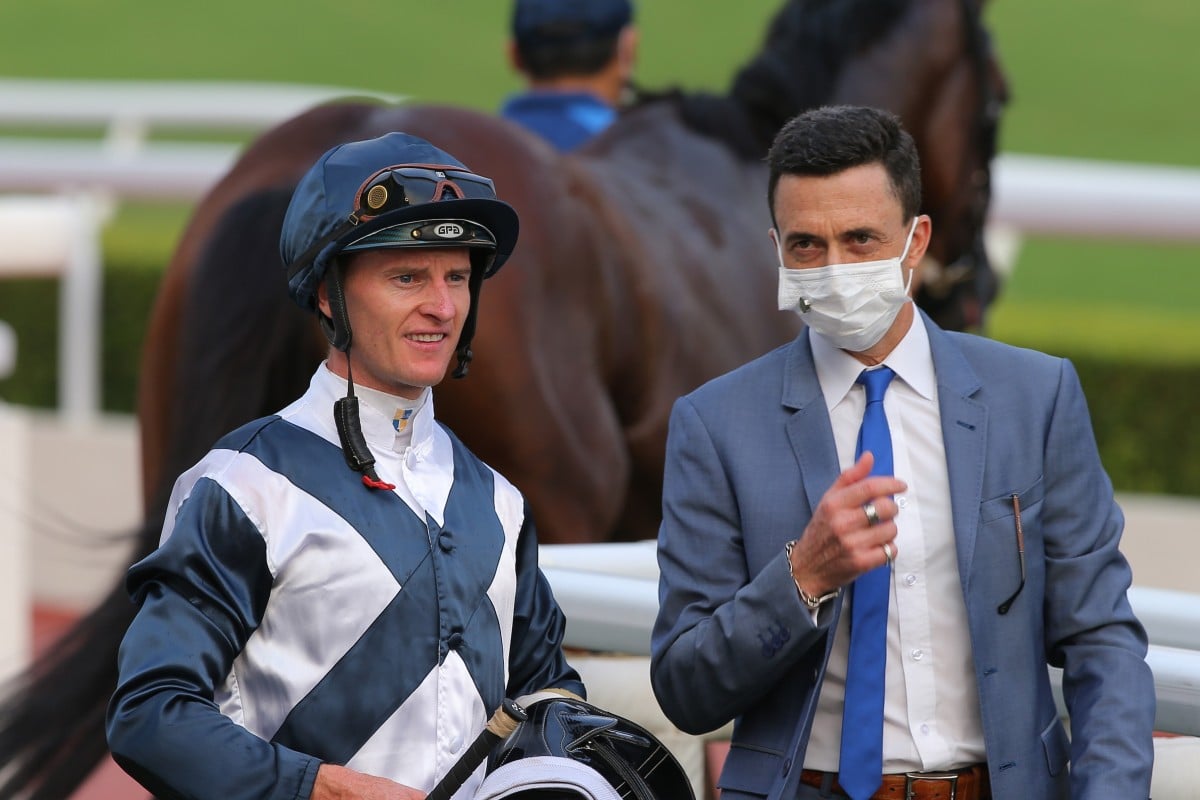 The ice was broken in typical Zac Purton fashion.
"Well done on becoming a trainer, I know you're going to use me."
That was the gist of the message the Australian sent to Douglas Whyte on Tuesday, January 22, 2019 – the day it was announced the 13-time champion jockey would be hanging up his riding boots and taking up a training licence the following season.
"Not 'I'd like to ride for you', it was 'I know you're going to use me'. That's Zac," Whyte recalled.
It took the better part of two years for that message to pay dividends, but on Sunday two of the biggest names in Hong Kong racing finally combined for a winner as Temple Of Heaven stuck his neck out in the eighth race.
The thought of Whyte and Purton teaming up together for anything would have seemed far-fetched for most of the past decade.
Tense would be a generous description of their relationship when they were competing against each other.
It reached a nadir in 2012-13 when a brash Purton was trying to knock Whyte off his perch. There was the famous finger-pointing incident after Ambitious Dragon won the Hong Kong Mile, and relentless mind games while they also traded barbs in the press. To say there was no love lost would be an understatement – they barely spoke a civil word to each other for years.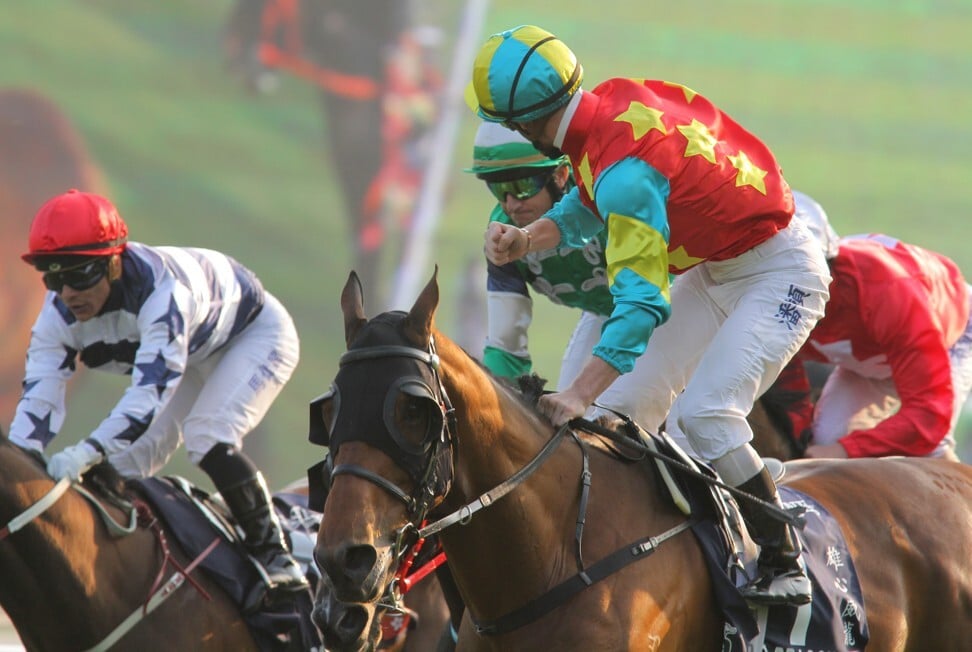 But time heals wounds and their dynamic has shifted again. No longer clashing on the track, they both realise they can help each other.
"It's funny, we've got a different relationship now, it's obviously more enjoyable for both of us," Purton said. "He's a trainer and I need to ride for him and he probably wants to use the best jockeys he can get as well.
"We were always going to work together – there was no question in my mind it was going to happen – it was just a matter of how long it was going to take.
"It's actually pleasant now. He's quite like me actually – he's just very straight up and down. There's no bulls**t – he'll just tell you how it is – as I do, so there's no grey area between us.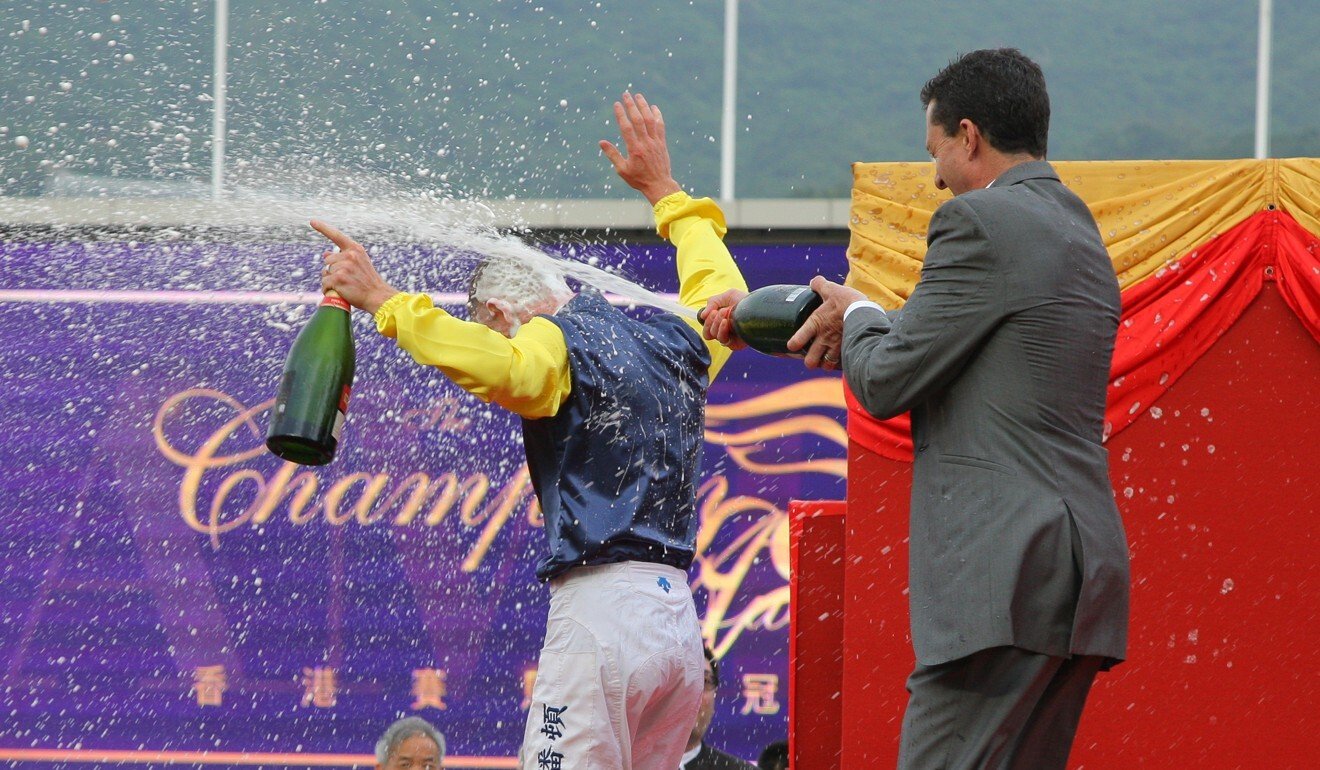 "We know what we expect from each other and he's been very easy to ride for. He's uncomplicated with his instructions, he likes to tell you a little about the horse and then leave it to the jockey and that works well for me."
Whyte sees things in a similar vein.
"I'm an open-minded person, the past is the past. He was a competitor and everyone knows Zac is very opinionated and I am very focused and very competitive. We respected each other, but I don't think we would have ever been the best of friends – a lot of competitors are like that," he said.
"But I'm in a different role now, he's taken over where I left off, and he deserves to be winning races – his performances are showing that and he's riding very well."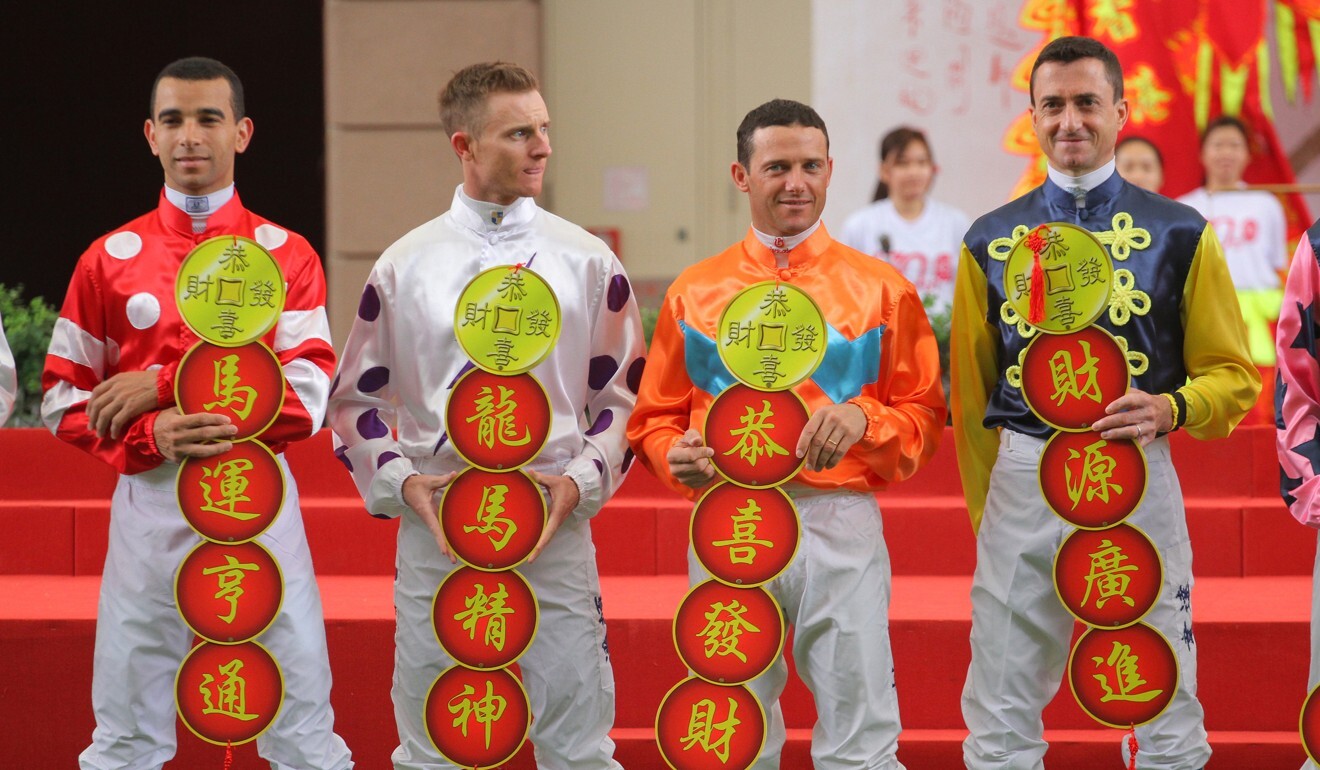 It has been a slow burn though – Temple Of Heaven was only the 13th ride Purton has had for Whyte. And it hasn't exactly gone smoothly – six of the first 12 finished second.
"It was about time he rode a winner for me," Whyte said with a wry smile.
Purton was acutely aware.
"It's been slightly frustrating that I haven't been able to ride a winner for him before this," he said. "I've run a lot of seconds so it was only a matter of time. To be fair, he hasn't really given me his best rides yet but now that we've got a win on the board, hopefully they can start to come."
It is probably a stretch to think they will now become one of the leading combinations in Hong Kong – they're never going to be tight – but Whyte is keen to use the four-time champion jockey on gallopers who suit his style.
"He does send me messages after the races asking for certain horses but I think I've now nailed it in that when I've got one that will suit him, I will now give him the call," Whyte said.
"If he phones up for a horse and I think he's the right rider for it – he'll get the ride. Him, Joao [Moreira], Karis [Teetan] – they're all very busy, so when you can get their services, it makes a difference."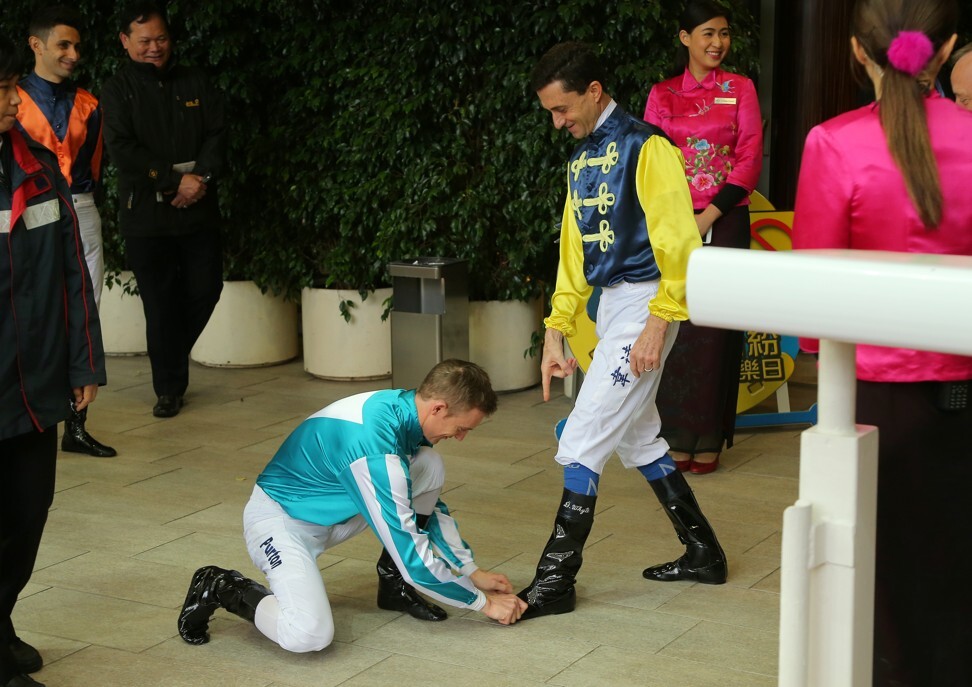 The ebb and flow of relationships is one of the unique aspects of horse racing.
People fight, fall out and then, generally, find some common ground. It might take a bit of time, but it happens eventually. The community is too small.
The ability to sort things out and move on is one of the more endearing traits of most in the sport. It ratchets up another level in Hong Kong given most of them live in the same Jockey Club building at Sha Tin. Funny things can happen when ruthless competitors are forced to share a lift.
Whyte understands the interest in the once-fierce rivals joining forces – in the history of Hong Kong racing no one has ridden more winners than them (1,813 to 1,184 and counting) – but he still shakes his head when thinking back to that first message.
"Of course I was always going to use him – you use the best that you possibly can. But I did have a chuckle at that – the way he addressed it," he said. "He is who he is, I am who I am and if we can have lots more winners going forward, it will benefit both of us."