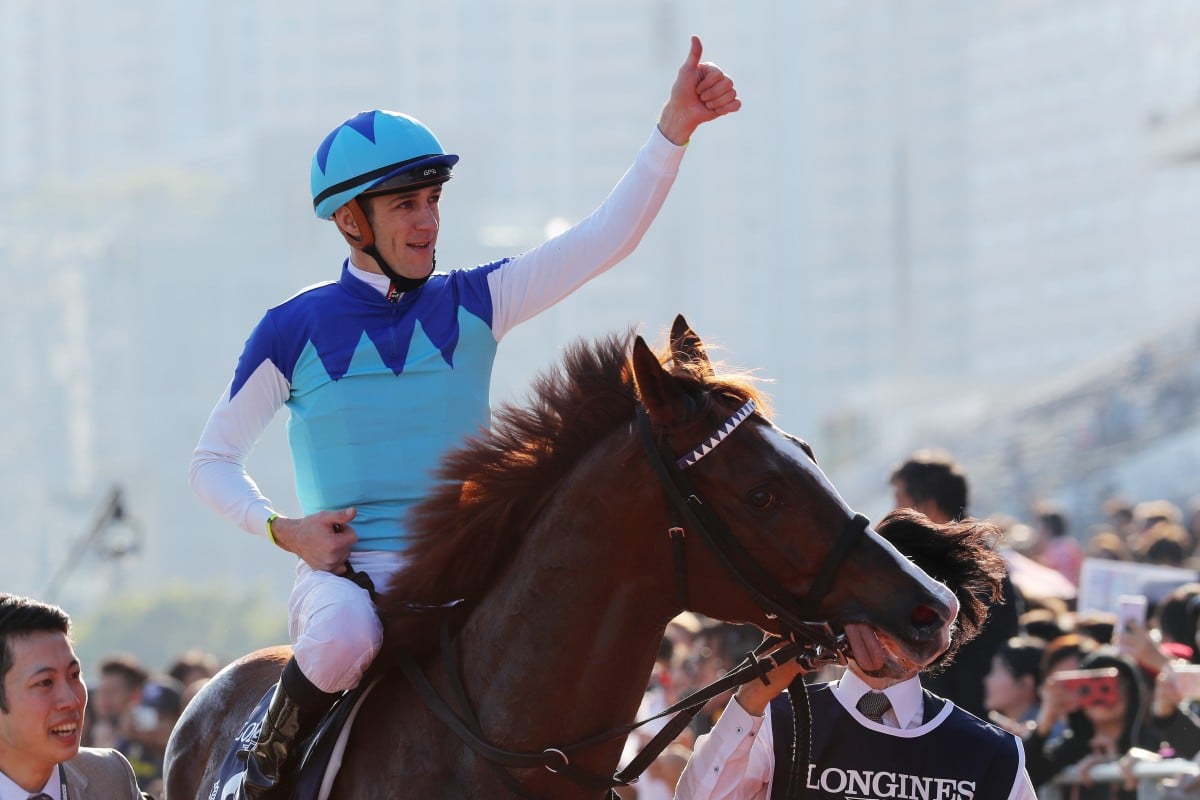 Star jockey Christophe Soumillon is out of Sunday's Hong Kong International Races.
The Belgian, who tested positive to Covid-19 before the Breeders' Cup in early November, hasn't been cleared to leave quarantine by government officials and needs to undergo further testing, which means he will not be able to ride on the big day.
Soumillon was booked for Group One rides on Admire Mars, Ho Ho Khan, Normcore and Computer Patch.
The 39-year-old had tested negative five times before making the trip to Hong Kong, arriving on Thursday, November 26, but an irregularity was detected during his 14-day quarantine which requires further investigation.
Unlike the Europeans who competed in Wednesday night's International Jockeys' Championship and are in the "racing bubble", Soumillon committed to completing the standard 14-day quarantine all arrivals need to undertake before entering the community.
Given the uncertainty about when Soumillon will be out of quarantine, the Jockey Club opted to rule him out from the meeting and find new riders for his mounts.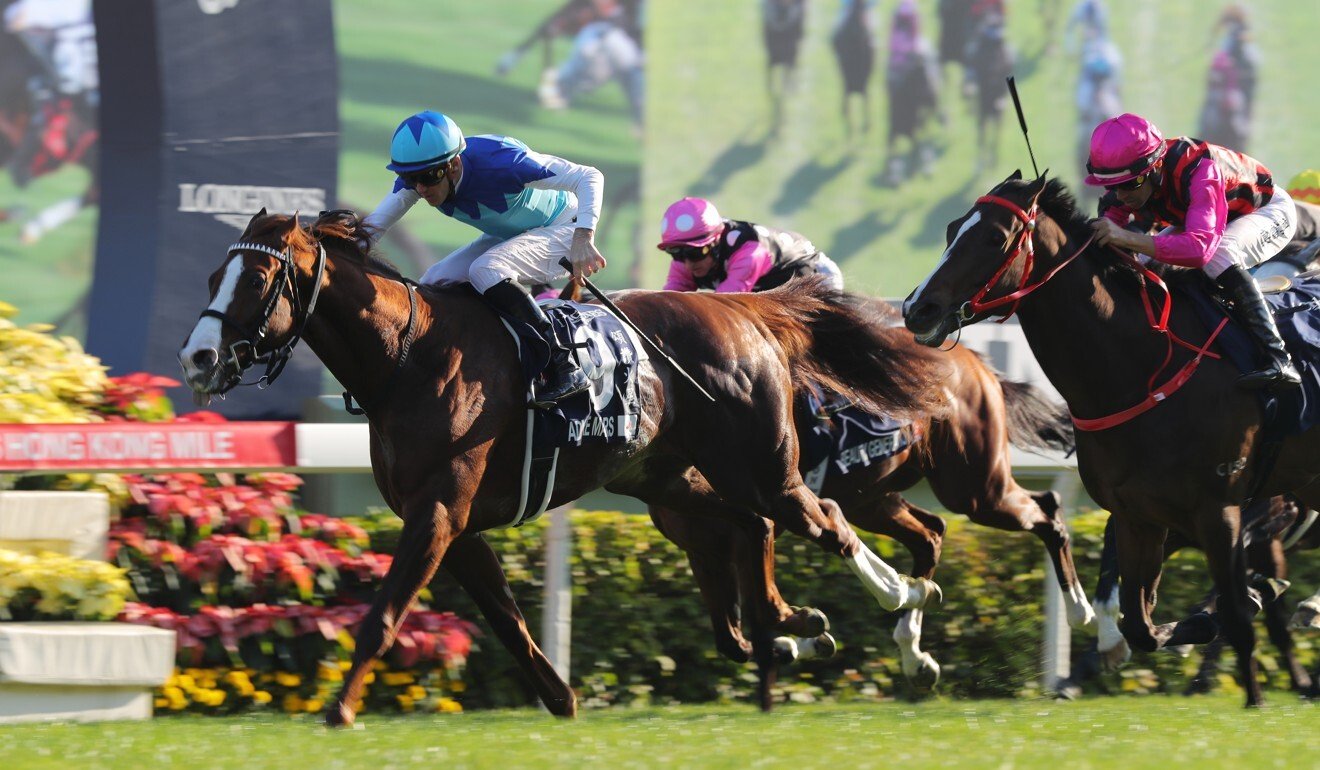 "The Hong Kong Jockey Club has been informed by Christophe Soumillon that he has been requested by the Department of Health to undergo further Covid-19 tests," the Jockey Club said in a statement.
"It is unknown at this stage when the testing will be completed and when Soumillon will be released from quarantine.
"Soumillon was licensed by the club on the basis that he would undergo a mandatory 14 days quarantine under the Compulsory Quarantine of Persons Arriving at Hong Kong from Foreign Places Regulation.
"Soumillon arrived in Hong Kong on November 26 and commenced his 14 days quarantine. Despite having cleared his initial Covid-19 test on his arrival, he has yet to receive an unconditional release from quarantine in order to ride on this coming Sunday.
"The club has taken advice from its chief medical officer. Given these circumstances the stewards have decided to stand him down from Sunday's riding engagements. The club is in the process of informing the relevant connections."
Ryan Moore will now be aboard Admire Mars, Vincent Ho Chak-yiu gets Ho Ho Khan, Zac Purton jumps on Normcore and Alexis Badel secures the sit on Computer Patch.
While this situation delays Soumillon's entry into the community, he has been licensed to ride in Hong Kong until February 14 and will fulfil that commitment once he passes the required tests.
Jockey Club chief executive Winfried Engelbrecht-Bresges spoke to Soumillon on Thursday evening and praised the jockey for taking the setback in his stride.
"I can only say I have ultimate admiration for his professionalism. He said he can understand why the club took this decision. He is looking at what is at stake and thinks the protection of the industry is paramount," Engelbrecht-Bresges said.
"He is determined to really make an impact on Hong Kong racing. He took it as a sportsman and I really admire his attitude and his strength."