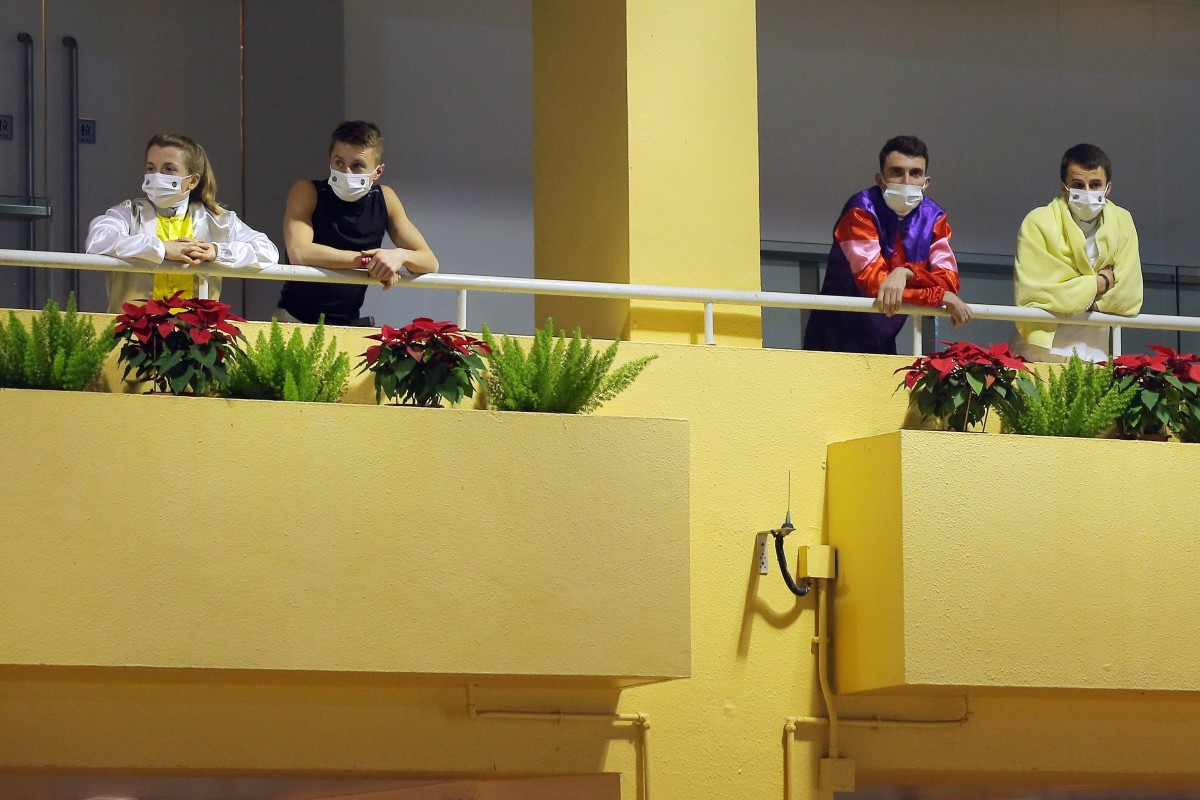 At the best of times, the Hong Kong International Races is a crazy week filled with drama, breaking news and feel-good stories as the focus of the racing world descends on Sha Tin.
The Covid-19 pandemic and associated flow-on effects has amplified the tension to a level never seen before – reaching a crescendo when Christophe Soumillon was ruled out of the meeting after a testing irregularity in quarantine.
Everyone is on edge as they try to navigate the government regulations and social distancing restrictions – some utterly puzzling – and still put on a good show.
All involved are trying their best but there are some moments that have left people scratching their heads.
For those who can't be at the coalface, this is an insight into some of the behind-the-scenes machinations and chaos of an event like no other.
Unfounded Chang rumour
Let's start with a situation which had the potential to bring down the whole event.
At 1:57pm on Tuesday, an email came through to this desk which said trainer Michael Chang Chun-wai had tested positive for Covid-19.
Other trainers and jockeys would have been considered close contacts and sent into self isolation to await for tests – it would have been a disaster.
Thankfully, calls to the Jockey Club confirmed it was not true and crisis was averted. But there was a sense of panic for an hour or so.
Inferno left to rage
One rumour which was real, however, was concern over the health of Singapore sprinter Inferno after he arrived in Hong Kong looking worse for wear.
Whispers gathered steam on Sunday that not all was right before some positive reports on Monday, while the pin was ultimately pulled on Tuesday afternoon.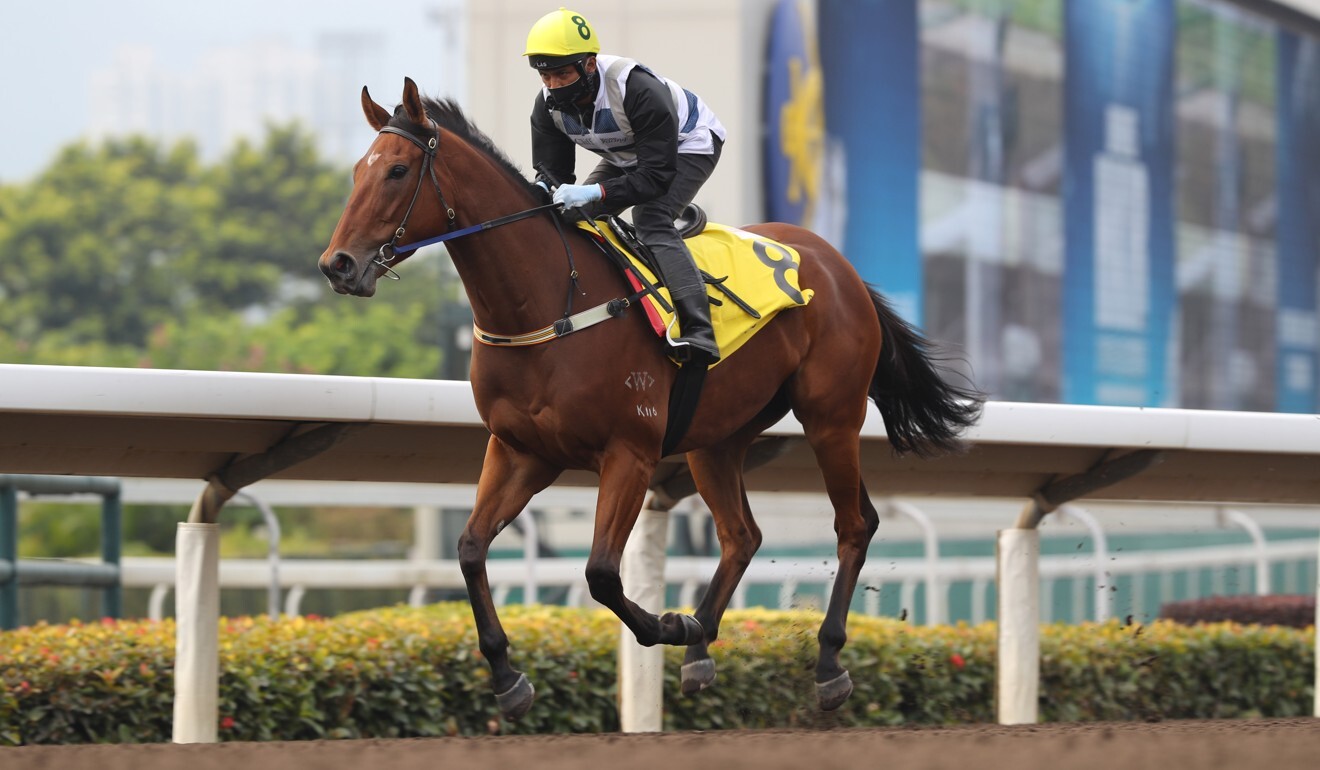 Typically, one of the great aspects of the week is the access to the internationals horses and their connections but with the quarantine bubble in action, it is easier to hide.
Trainer Cliff Brown dodged repeated text messages and phone calls seeking clarification on the horse – was it a hoof issue as suggested and how serious was it?
In the end, it was revealed poor Inferno was "melting in the heat at the airport for three hours" after the air-conditioning in his box broke down and left him distressed before the flight, something he wasn't able to recover from in time.
You can't make this stuff up.
Testing times for employees
The Jockey Club has spent millions testing its staff to keep everyone safe and ensure racing can continue during the pandemic and it is mandatory for those who are close to the action this week.
But one front-facing employee created a bit of a storm after showing some reluctance to take the swab, seeking clarification about what would happen to his family if he tested positive to Covid-19.
It is fair to say those further up the chain of command saw that as a refusal to be part of the team and were in disbelief (the kindest of many adjectives that could be used) given hundreds of others had fallen in line – themselves included.
The saga lasted a few days before cooler heads prevailed, the test was taken (it came back negative) and everyone got on with their business.
Managing the quarantine bubble
Speaking of tests, one group who has been subjected to plenty are the six Europeans who made the trip to Hong Kong for the International Jockeys' Championship.
The "quarantine bubble" has enabled visitors to participate in the event – so it has been hugely important – but the marriage between those meant to be sequestered from society and the Hong Kong-based crew has been a little clunky.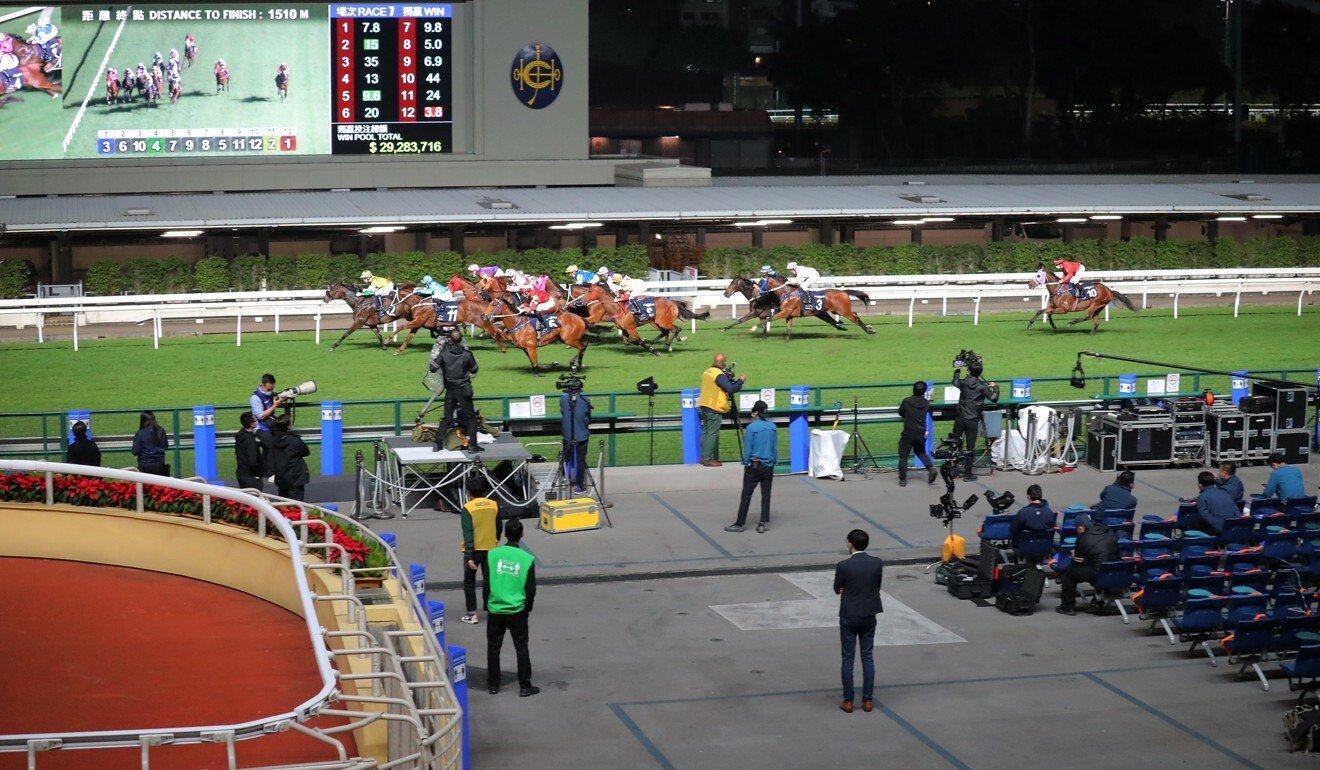 The procedures have been put in place to ensure everyone's safety but, much like everywhere else in the world, there seem to be some inconsistencies when it comes to social distancing and what spaces are shared.
The interactions on Wednesday night between the international riders and the local connections were awkward, with everyone not really sure how to act. There is no precedent.
The reality is the visitors have been subjected to such a relentless testing schedule, they're clean and all the other stuff is for show, but perception matters and everyone will continue to go through the motions as required.
Some other nuggets
– Conspiracy theories are prevalent at the moment and as soon as Hollie Doyle drew talented type Harmony N Blessed in the IJC, people were joking about it being rigged. Hopefully it was – it worked out well for all involved.
– With the international media unable to make the trip, some ring-ins without much racing knowledge have been called up to help out. One freelancer turned up on Tuesday morning and explained he had to film some Irish horses and then "was looking to talk to someone called Aidan".
– Technology has helped keep people connected in these days of social distancing but it was hard not to giggle as the Jockey Club created a show where chief executive Winfried Engelbrecht-Bresges could interact with the visiting riders – even giving Doyle a virtual high-five. *insert grimacing emoji*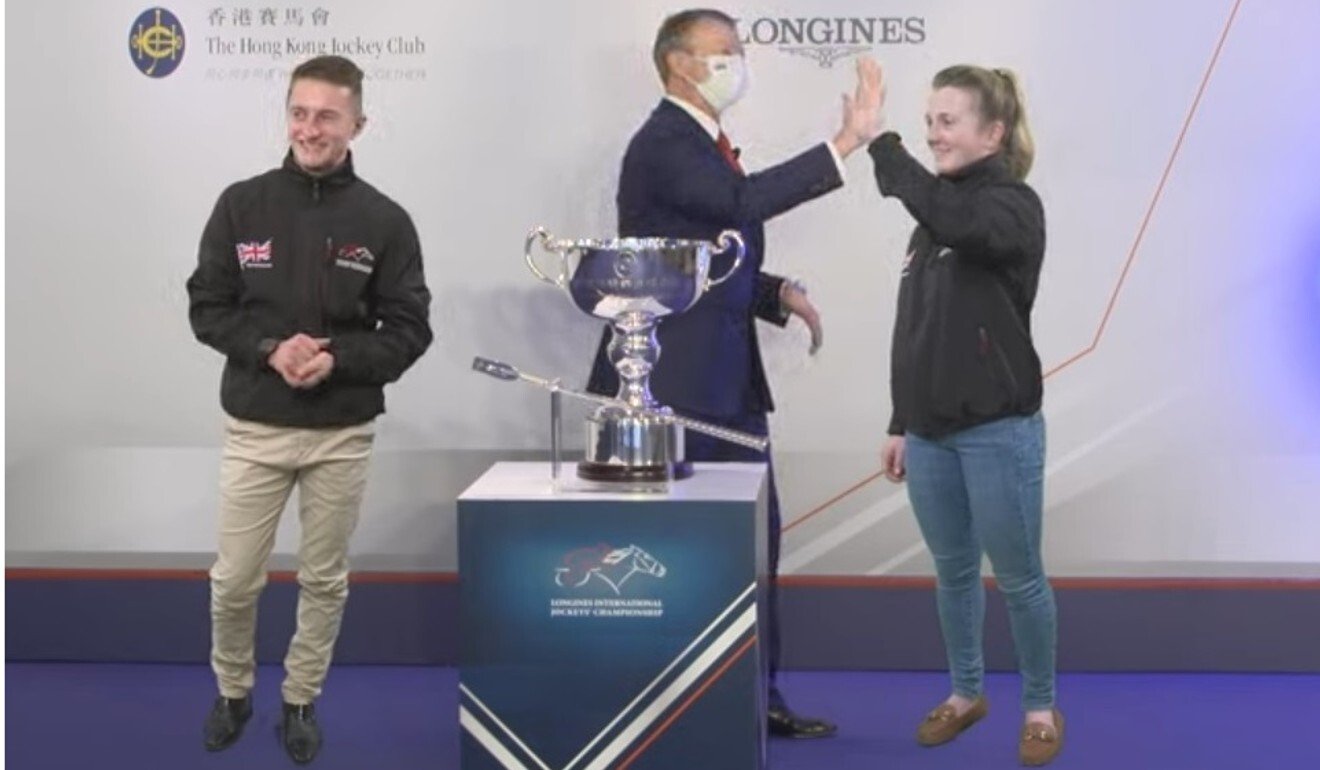 – For the first time in the history of the Hong Kong International Races – which began as the Hong Kong Invitation Cup in 1988 – John Moore will not be on course. The legendary trainer, who was involved in the barrier draw on Thursday morning, hoped to get a table for two, but not even 1,735 winners can swing that during the pandemic. He will be watching on the biggest TV he can find, like most fans.