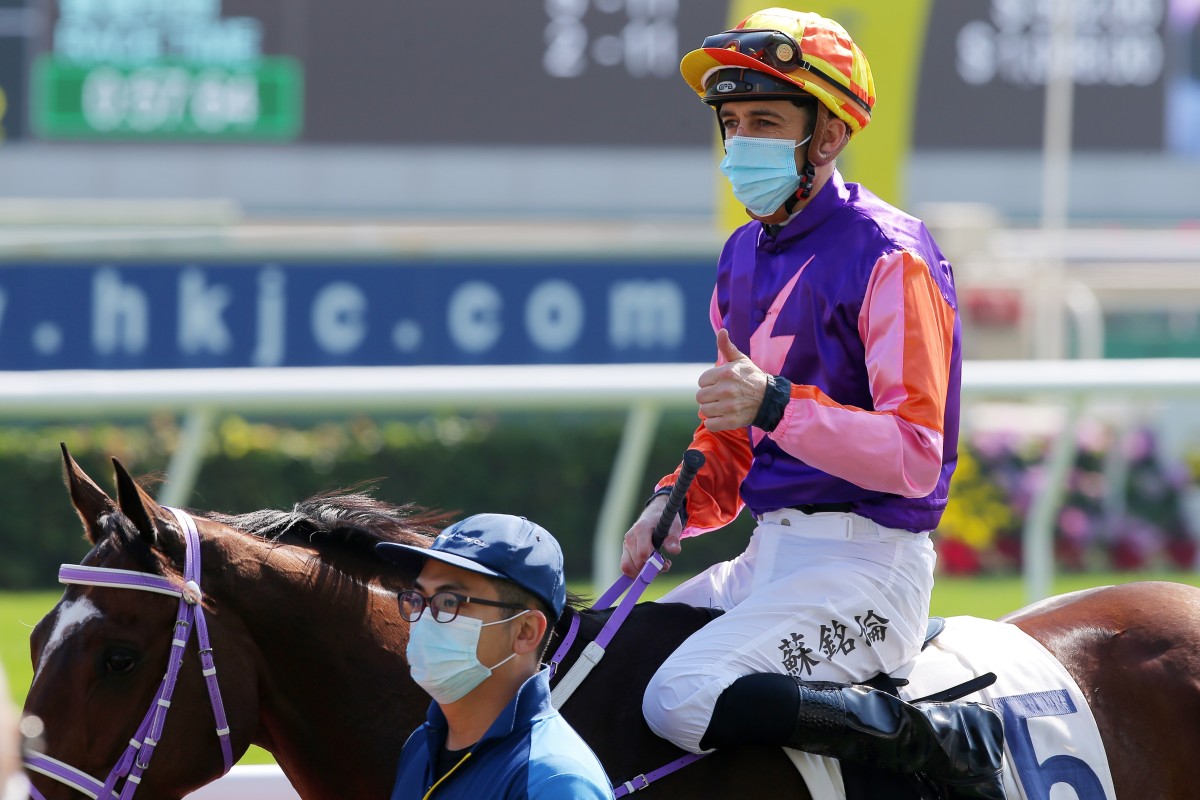 It was a return two months in the making, but Christophe Soumillon ensured it took less than a minute to make his presence felt at Sha Tin with two winners on his first day back racing.
After being robbed of a Hong Kong Cup victory seven days earlier due to a Covid-19 testing irregularity, Soumillon stormed in with success in the first race of the day aboard Bella Baby and then backed it up on Winning For All in the eighth event to round out an impressive double.
With a couple of winners under his belt and a full book of rides for the next handful of meetings, Soumillon will have a major say in proceedings over the next two months – where he will look to match it with rivals Joao Moreira, Zac Purton and Karis Teetan.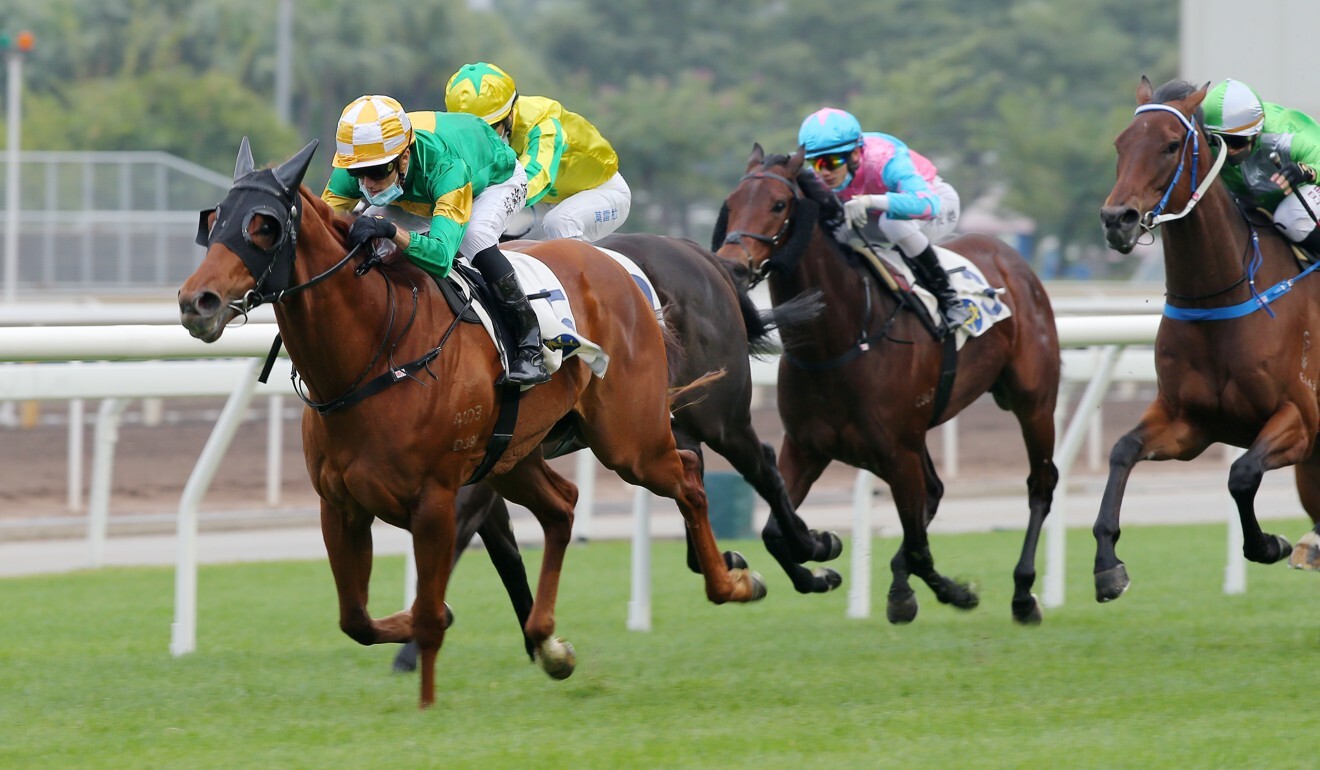 "Hong Kong is the top of the game," he said. "Zac and Joao are in the top five jockeys in the world so when you come here to compete against them, you have to give yourself every chance because they won't give you many.
"I am really happy, it is a good start. Unfortunately today my draws weren't the best so I needed to find a way to ride a bit differently. I got two winners, maybe with some good draws I would have got one more."
With his last ride coming on October 25, Soumillon has been put through the ringer after testing positive to Covid-19 before the Breeders' Cup in America, forcing him into two weeks of quarantine before returning to Dubai in November.
From there, the Belgian had another two weeks of hotel quarantine in Hong Kong before the testing debacle which saw him miss out on nine rides at the international races and a full book at Happy Valley on Wednesday night.
While four of his last seven weeks have been spent in a hotel room, Soumillon says he has managed to stay in good shape and believes he will only improve with more time in the saddle.
"It is a good start, I am not 100 per cent fit yet – maybe 90 – but with more racing and trackwork I will become stronger," he said. "I feel good, that is the most important thing.
"I am very happy with my weight – a few years ago I couldn't have done what I did today and ride at 122. I want to get even lower in the next few weeks.
"With a month and a half of not being able to get out and do what I normally do, it was not easy to be fit."
As a regular in Hong Kong in the early 2000s, Soumillon was highly regarded but decided to turn down long-term deals to further his career in Europe and Dubai.
Returning as a Jockey Club rider for the first time in more than a decade, the 39-year-old says he is in the best possible position to make Hong Kong his own once again.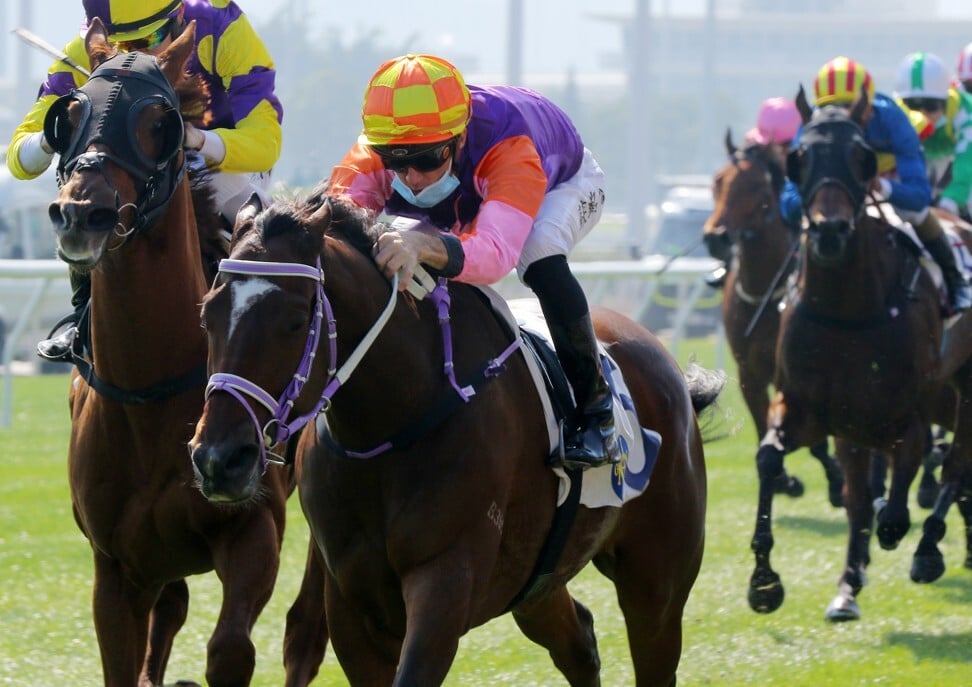 "I am older now so I have more experience," he said. "I have so much experience, both good and bad, so that helps me improve.
"I come here with a smile on my face – which no one can see because of the masks – and I am really happy to be here. When you see all the support from the owners and trainers I have got, it proves to me they want me to be back here.
"It is like any sport, when everyone is happy around you, it gives you a chance to perform."
The day did not go completely to plan for Soumillon, however, with stewards dishing out a two-meeting suspension for his ride on Ballistic King in the last.
He will miss meetings on January 10 and 13.