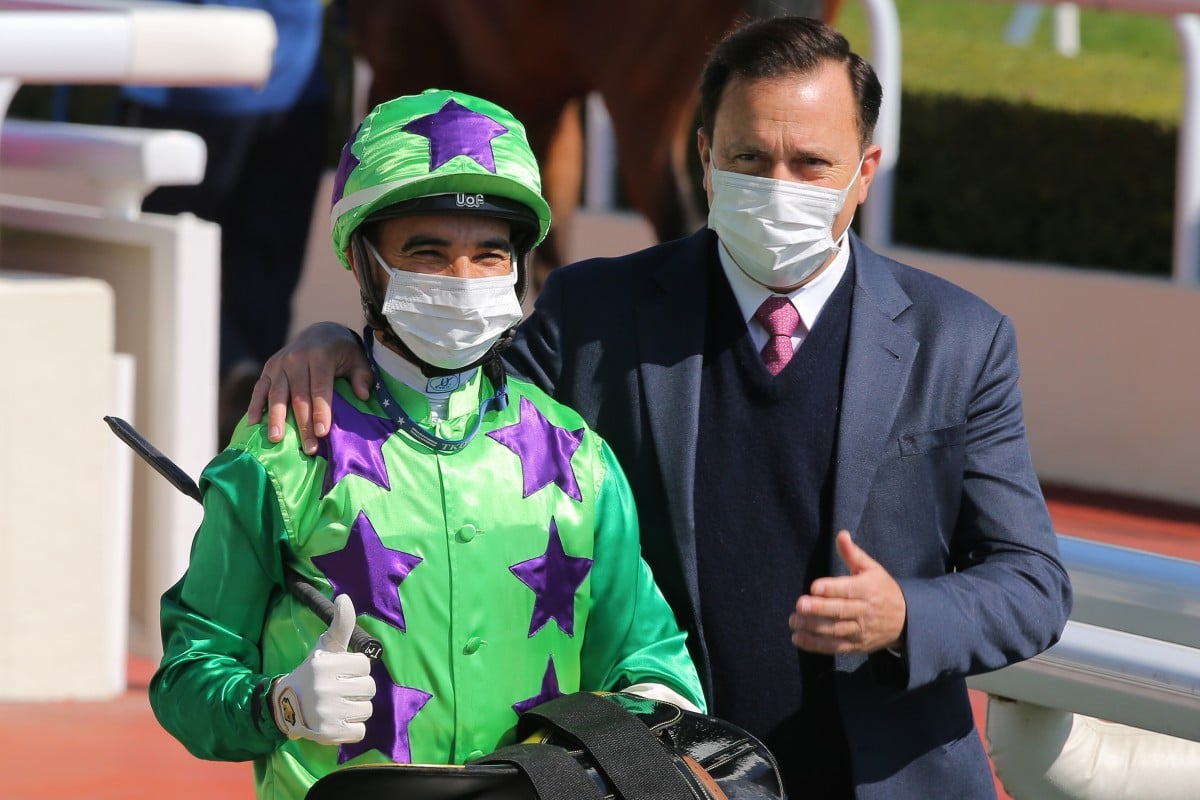 We're officially at the halfway mark of the season – Saturday's Sha Tin card was meeting 44 of 88 – so let's take the temperature on the key storylines from the track so far.
Moreira rediscovers his Magic
Joao Moreira is back to his brilliant best with an astonishing 86 winners, putting him on track to break the all-time record of 170 that he set in 2016-17.
Given Zac Purton had won the past three titles – and the tussles were pretty tight in two of them – the expectation was that would be the case again.
It hasn't eventuated like that so far with the Magic Man holding a 27-win lead.
The key for Moreira has been support – he has 23 winners from John Size, 22 from Caspar Fownes, 10 from Tony Cruz and nine from Frankie Lor Fu-chuen. They are the top four trainers in the championship.
Fownes hasn't used Purton since September and he's only had two rides for Size, which means he's relying on handlers further down the table to him provide winners with Danny Shum Chap-shing (13) and David Hall (eight) leading the way.
It's still too early to call the race over – a lot can happen in half a season – but Moreira has been exceptional. A great example of what happens when ability and opportunity marry up perfectly.
Another close race for trainers' title
Fownes shot out of the gates and has been the leading trainer since basically the start of the term.
It's great to see the charismatic 53-year-old back in the championship mix after a few years in the second tier. His total of 41 winners is only eight shy of his total for all of last season.
Fownes is determined to give this a red-hot shake and will continue to push, optimistic he still has enough ammunition.
Size (39 winners) is looming ominously and, after a down season by his lofty standards, has found some progressive youngsters to go through the grades – the types of horses who have provided the backbone of his previous 11 titles.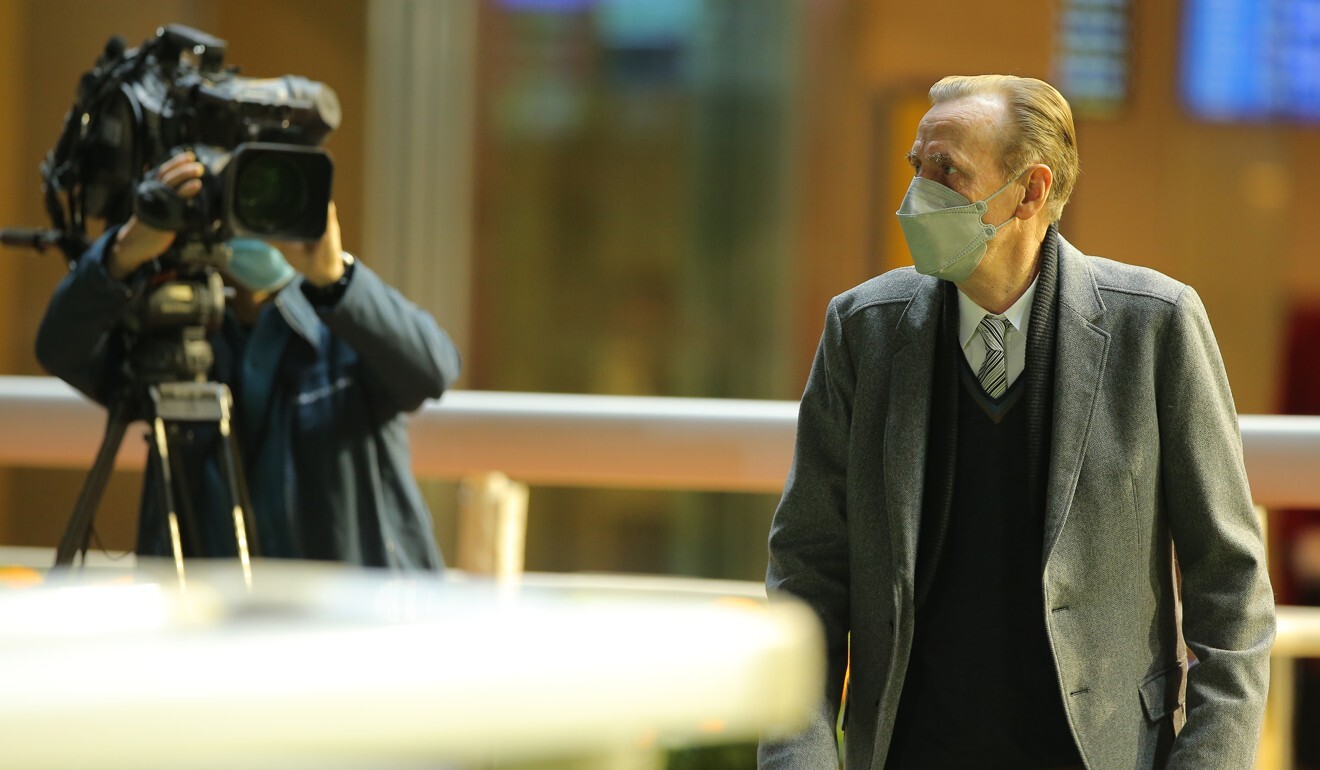 Like his former mentor, Lor (34) has also bounced back, Tony Cruz (33) remains as reliable as ever and Francis Lui Kin-wai (34) continues to defy his age to reach new heights.
It should be a compelling fight to the finish.
It was always going to be tough for Ricky Yiu Poon-fai (16) to replicate his championship campaign after maxing out his horses and so it has proved. Last season was definitely an outlier.
Golden Sixty shining bright
As hoped, Lui's superstar has gone to another level in 2020-21 and his performances mean that when debating the world's best horses, he has to be in the conversation.
Golden Sixty's winning streak sits at 13, with the two most recent coming in Group Ones.
The five-year-old's turn of foot is stunning and ensures he has a "get out of jail free" card when things don't go precisely to plan.
Given connections have confirmed he won't be travelling this season, and the lack of top-level horses in Hong Kong right now, that picket fence should extend even further. Silent Witness' incredible record of 18 is firmly in sight.
He is the undisputed banner horse of Hong Kong.
Fingers crossed Classique Legend, who was rated the equal third-best horse in the world according to the latest rankings, can return to his top after failing in the Hong Kong Sprint.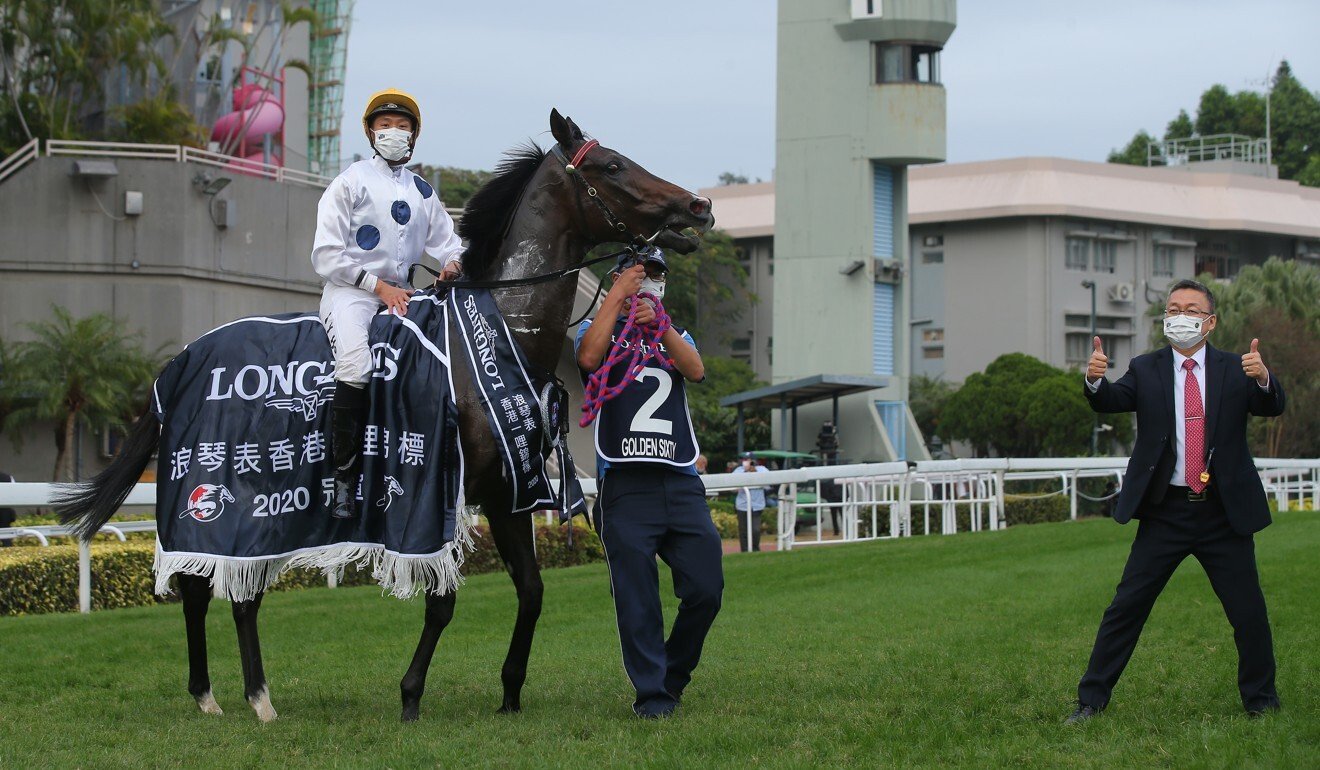 There were clear excuses – the grey arrived at Sha Tin a tired horse following his Everest win in Sydney and all the rigmarole associated with moving halfway around the world – but he is the best sprinter in the jurisdiction at his peak.
Hopefully we can see that come the Chairman's Sprint Prize in April.
What has happened to Hayes?
David Hayes returned to Hong Kong amid much fanfare but his results so far – 10 winners after 44 meetings – have been, ahem, underwhelming.
The bar is set high for Hayes because he was a two-time champion during his first decade-long stint in the city but he is languishing at the other end of the table in the first half of 2020-21.
His stable transfers provided little and the early efforts of the horses he sourced – both unraced and previously raced – have not been as encouraging as he would've hoped.
Obviously starting up in a new jurisdiction has challenges and can be slow going, but the issue is that things haven't improved as the season has gone on. Some horses have simply haven't been competitive – he's had one winner from his past 88 runners (only 12 of them started at single-figure odds).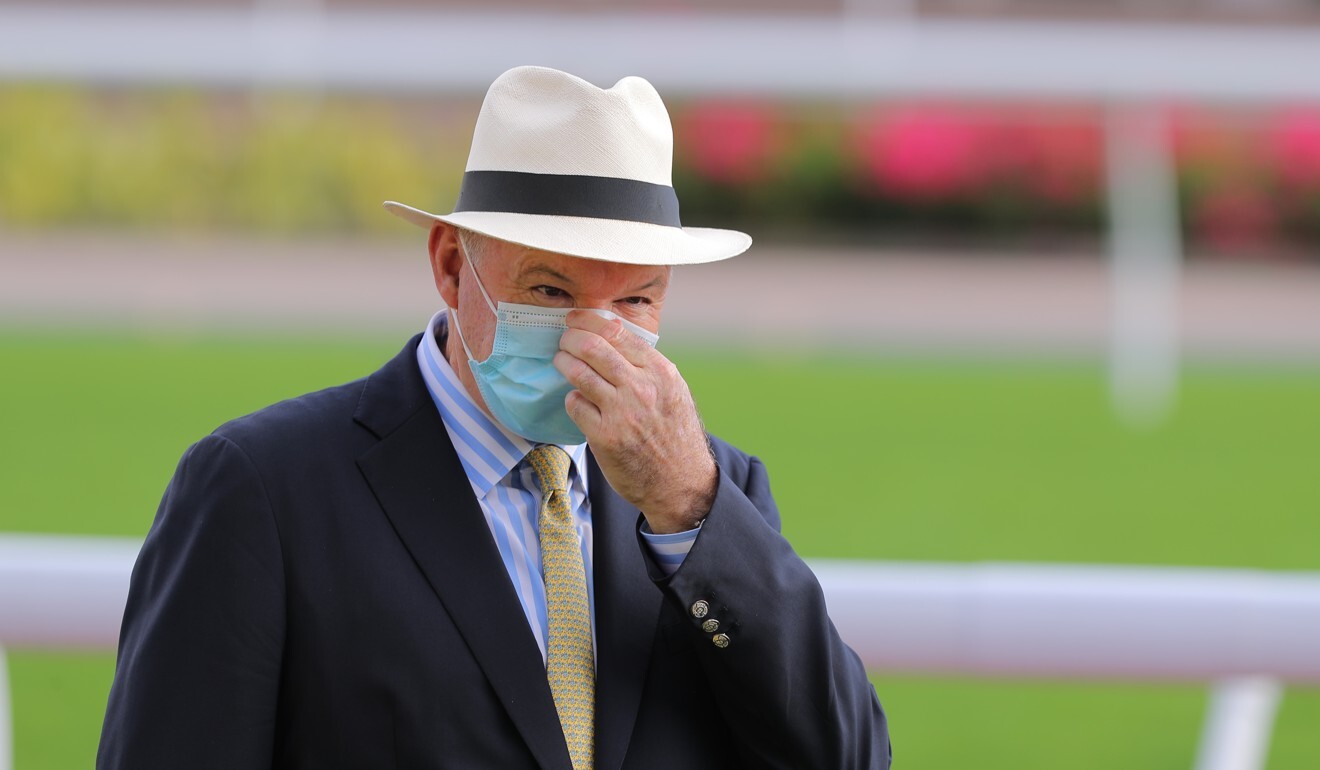 The biggest concern is seeing horses like Beauty Joy – from one of the biggest ownership groups in Hong Kong – depart his yard after just two starts.
The Australian Hall of Fame trainer is too good for this to be more than just a blip on the radar. He just needs to stick to his guns and be patient – there are still a heap of young horses yet to grace the track – but it is not the start he would have wanted.