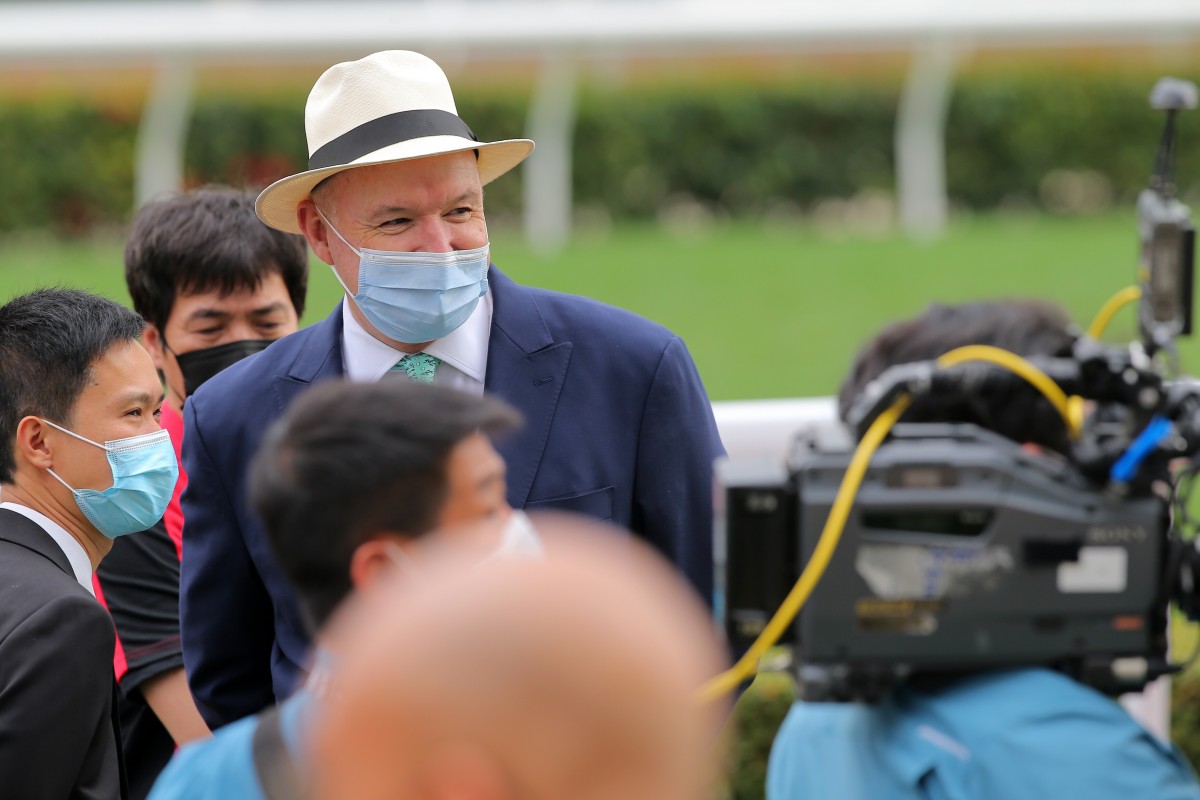 The Year of the Rat wasn't a flash one for David Hayes but the Year of the Ox promises to be far more fruitful as the star trainer secured his first double since the opening day of the season.
The Australian Hall of Fame handler came into the Lunar New Year meeting with just 10 wins from 197 starts in his return to Hong Kong racing, languishing in 19th place (of 22) on the championship table.
So the relief was there for all to see when Fantastic Treasure saluted in the fourth race – ending a horror run of one win from his previous 94 runners – and again when expensive import Master Montaro delivered in the seventh event.
But while the focus of the meeting was on the promise of good fortune, health and prosperity to come, Hayes was just glad to be back in the winner's circle.
"Off the quiet run I've been having, I wouldn't care what day it was but it makes the owners feel really happy that the stable has kicked off with a win," he said.
It is another reminder that form is temporary and class is permanent – Hayes won two titles in his first stint in the jurisdiction – and the Spring Festival success might be a harbinger of things to come as his army of new talent continues to build up slowly.
"I've just got a lot of [young] horses and I've got to put them before me," he said. "If you look at Johnny Size or Caspar [Fownes], who is heading the premiership, they've probably got 15 new horses and three are going well and the rest are getting developed, but their other horses are winning so it takes the pressure off their new horses.
"I've got 60 [new horses] – about seven that are ready to go now and the rest are just not ready.
"I've strategically checkmated myself for this season but it will be all right if I can just keep my head up and stay positive, it'll be very good for next season."
In another sign Hayes' luck is changing, Fantastic Treasure wasn't even meant to run at the meeting.
The three-year-old was first reserve for the second section of the Class Four Kut Cheong Handicap (1,400m) with the trainer actually targeting a race in a fortnight.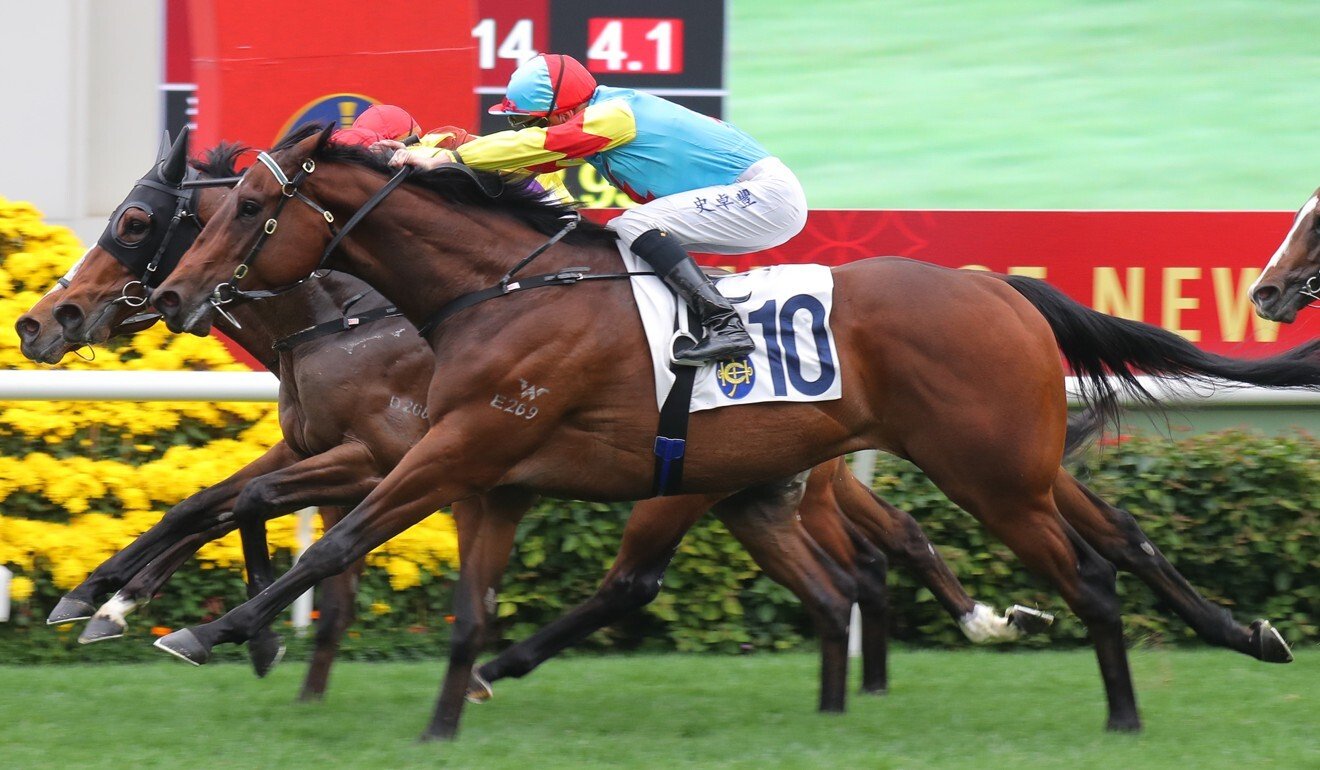 But when Touch Faith was withdrawn, the son of Written Tycoon got promoted and the rest is history as he rattled home under Chad Schofield to prevail narrowly at $26.
"It's a little bit [of a surprise]. He was a reserve and [was meant] to run on the 28th [of February]. I planned on giving him a trial next week – he would've gone pretty well in the trial," Hayes said.
"It's very hard to do for a three-year-old in their first run in Hong Kong to come from barrier 13. It was an outstanding effort, I think only good horses do that. I think he's going to make a very good miler."
Speaking of horses who could excel over 1,600m, Master Montaro might be able to do just that after returning to form in the Class Three Great Profits Handicap.
The four-year-old, who was bought for more than A$1 million (HK$6 million) after a stunning debut win in Australia, failed to fire last time out but a couple of gear changes – blinkers and crossed noseband off, cheek pieces on – and a step up to 1,400m seemed to work wonders.
"He let us down on Classic Mile day, he got a bit upset with the blinkers and mucked up the start," Hayes said. "It was his first time at 1,400m with the blinkers off and he relaxed and Vincent [Ho Chak-yiu] rode him a treat.
"He's a bit of a slow learner so I think he's going to keep getting better with racing. He just does enough. You'll see him halfway down the straight he looked to be in a bit of trouble but then it was all over.
"I think he'll go up a class for sure, he might not go crushing through five wins in a row but he'll get there because he's got a big engine, a big constitution and it looks like he's going to run a mile on today's performance, which gives him another string to his bow."