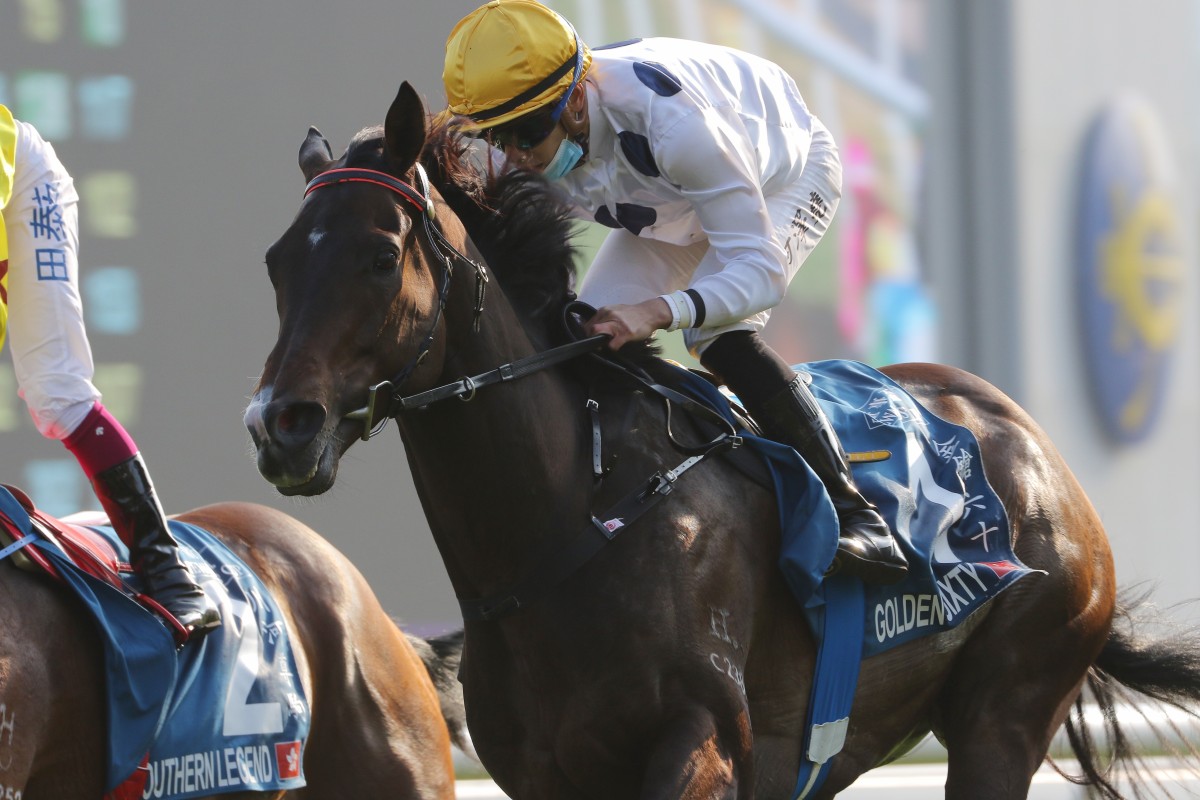 Many have tried and most have failed, but those involved in Hong Kong racing believe superstar Golden Sixty is vulnerable in Sunday's Group One Gold Cup (2,000m) for the first time in a long time.
The five-year-old has made the step from promising youngster to global star and had his crowning moment in December's Hong Kong Mile, but the decision to head to the Gold Cup over the Queen's Silver Jubilee Cup (1,400m) on Sunday has many licking their lips.
The Post got the thoughts of some of those in the race:
Zac Purton – Exultant
"Any horse can be beaten. They turn up and have an off day, they're not like humans – they can't tell you when they're not feeling well.
"I know they take their bloods and those kind of things but you never know, he could have a headache on the day.
"Any horse on any day can be beaten, that's the great thing about racing and our sport.
"You need to weigh up the variables in each race – the pace, track bias, the opposition and where your horse is at and the preparation it has had.
"You're always hopeful you can bring them undone, but he is such a great horse and it's actually good to see.
"I certainly know I wish I was riding him, I have seen plenty of his backside. I think even though it is a small field, it is an interesting race because he goes to the 2,000m and he is racing against a couple of horses that he hasn't come up against before.
"It is a new challenge for him, let's see what he has."
Joao Moreira – Furore
"Eventually he is going to get beaten, nothing lasts forever. I don't think he is any different, this will be testing for him – his toughest test yet in my opinion.
"He is running against really good horses who are in form and it is at their distance. I honestly think Golden Sixty's best distance is a mile – 2,000m is stretching him to his limit.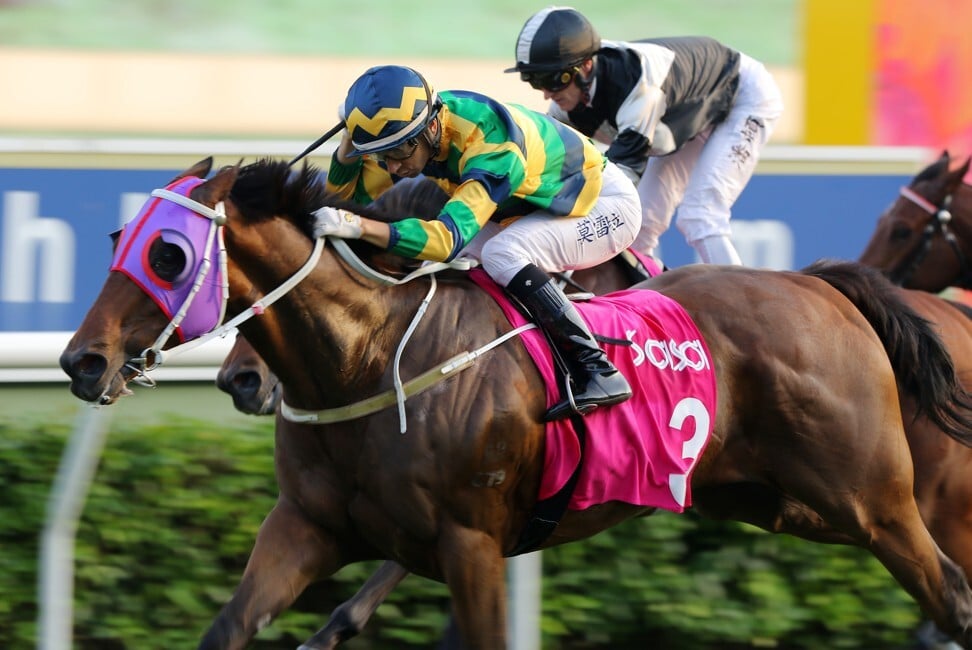 "If someone is to beat him this season, it will be in this race. If he manages to win this race he is going to go through the whole season undefeated.
"I am going to have one of my eyes in the rear-vision mirror the whole time because I know he will be coming.
"In saying that, I don't plan on doing anything different just because he is in the race. It is a good race, we have the Horse of the Year, the Derby winner and then Furore who was one of the favourites for the Hong Kong Cup so it is testing.
"Honestly, I was hoping they would go to this race because it would become more even. If he went to the Queen's Silver Jubilee Cup, he could not be beaten. It becomes more interesting now for both of the races."
Matthew Poon Ming-fai – Glorious Dragon
"You never know with these horses, let's see what he has. I can't tell what will happen. I won't be covering too much ground in the race, that's for sure.
"I know that if I am behind Golden Sixty, giving him a start and I have to go around him, I can't beat him.
"So I need to take all the short cuts to have a chance against him but you never know what happens during a race. We go into it with some hope, you have to have hope."