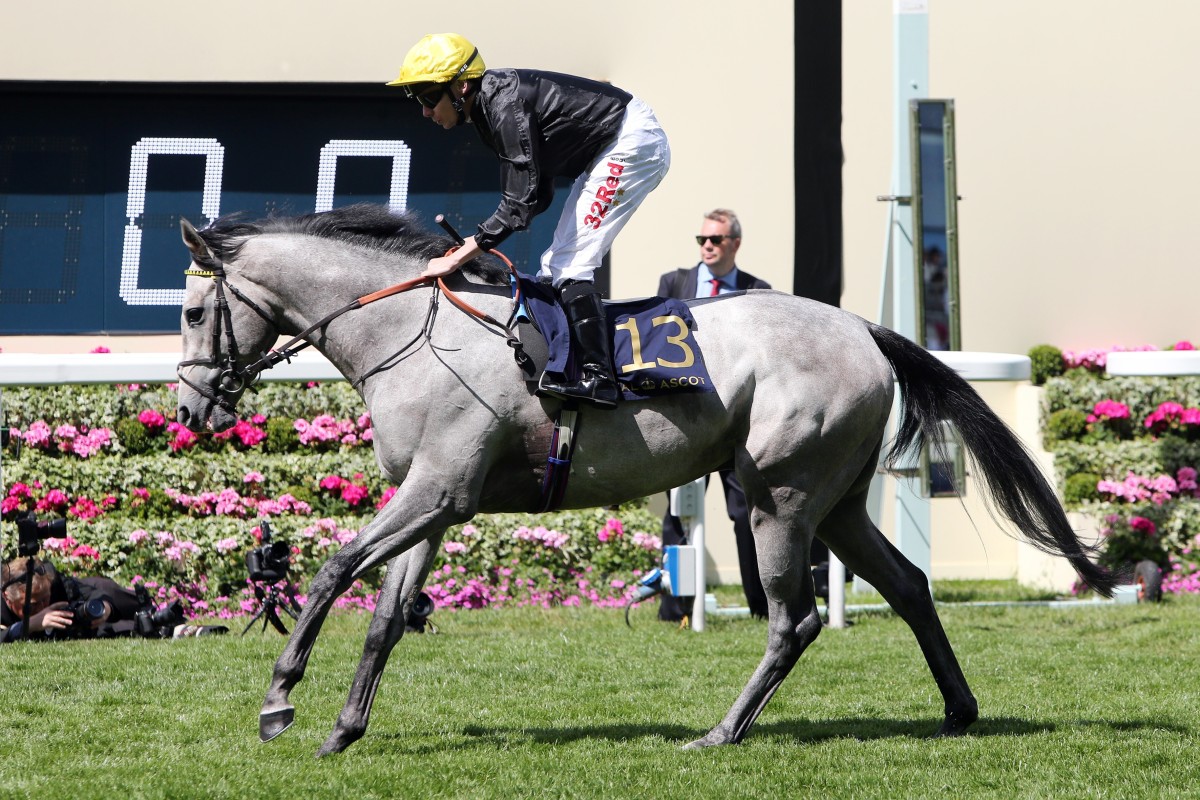 A facile victory in the Group Three Centenary Vase last month saw Glorious Dragon become the latest horse to make the successful leap from British trainer Ed Walker's stables in rural England to feature-race glory in Hong Kong.
The eye-catching grey gelding, who appears to be relishing his recent transfer to Francis Lui Kin-wai's stable, will make his third appearance in Group One company on Sunday when lining up in the Citi Hong Kong Gold Cup (2,000m). A career best is undoubtedly required if he is to beat a class field that includes the seemingly unstoppable Golden Sixty.
Should he manage to spring a surprise, he would join Glorious Forever as a graduate of the Walker academy to have subsequently excelled at the highest level in Hong Kong.
Glorious Dragon, who formerly raced under the name Stephensons Rocket, was snapped up by his current owners, the LWF Family Syndicate, after failing to fulfil the potential he showed as a juvenile in the UK.
Following a second place on debut and an impressive win on his only other appearance as a two-year-old, he raced in lofty company at three, arguably running his best race when fifth to subsequent Group One St James's Palace Stakes winner Without Parole in a Listed contest at Sandown Park.
"He was always a very good moving horse, a horse I always liked a lot," Walker said.
"We had high expectations of him at two. His previous owner Bjorn Nielsen is all about winning the Derby, and that was this horse's remit."
In an honest self-appraisal, Walker reveals that it was perhaps a fixation on the Epsom Classic that was the reason for him not reaching the heights his handler had anticipated for him in the UK.
"I suppose probably his undoing here may have been that sometimes you can try too hard to make a horse into something it's not," he said.
"I was probably putting more pressure on him that he necessarily wanted at that stage of his career. He ran some really solid races in defeat, but he was arguably a bit disappointing. I still had massive belief in the horse, but once the Derby dream was over, Bjorn was keen to sell him."
The saying goes that one man's loss is another man's gain, and in this instance, it was long-time friend and client of Walker's, Kenneth Lau Ip-keung, who benefited from Nielsen's cast-off. Far from dwelling on the "what if", Walker is delighted to have unearthed a Sha Tin Group One performer for Lau's family.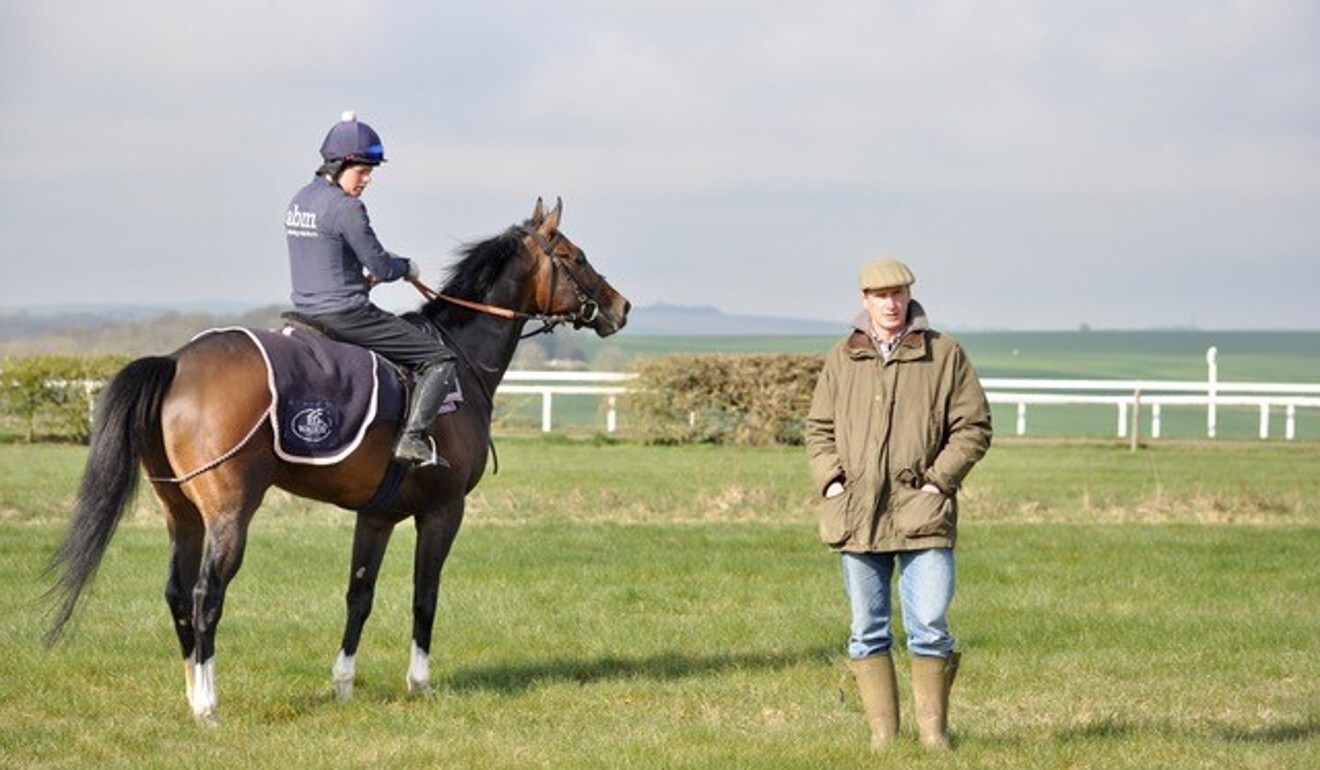 "Ken has supported me since I first started training," he said. "I recommended the horse to him and Alastair Donald with all the best intentions and I'm just so pleased it's worked out. It's great to sell a good horse to Ken and his family."
It would be grossly mistaken to infer that Walker is simply a good pre-trainer for overseas interests.
Still in the early part of his career, the Lambourn-based handler has already toasted success at Royal Ascot and has scored in Stakes races in France, Germany and Australia.
But he has become accustomed to always having one eye on the international demand for European thoroughbreds and now sees international trade as a key part of his business.
"It's good for me, I like producing sound horses for people to buy that can go on and have successful careers after being with me, and it's an important part of my business," he said. "I have a lot of friends and clients in Hong Kong and Australia, and I want them to buy horses off me with confidence."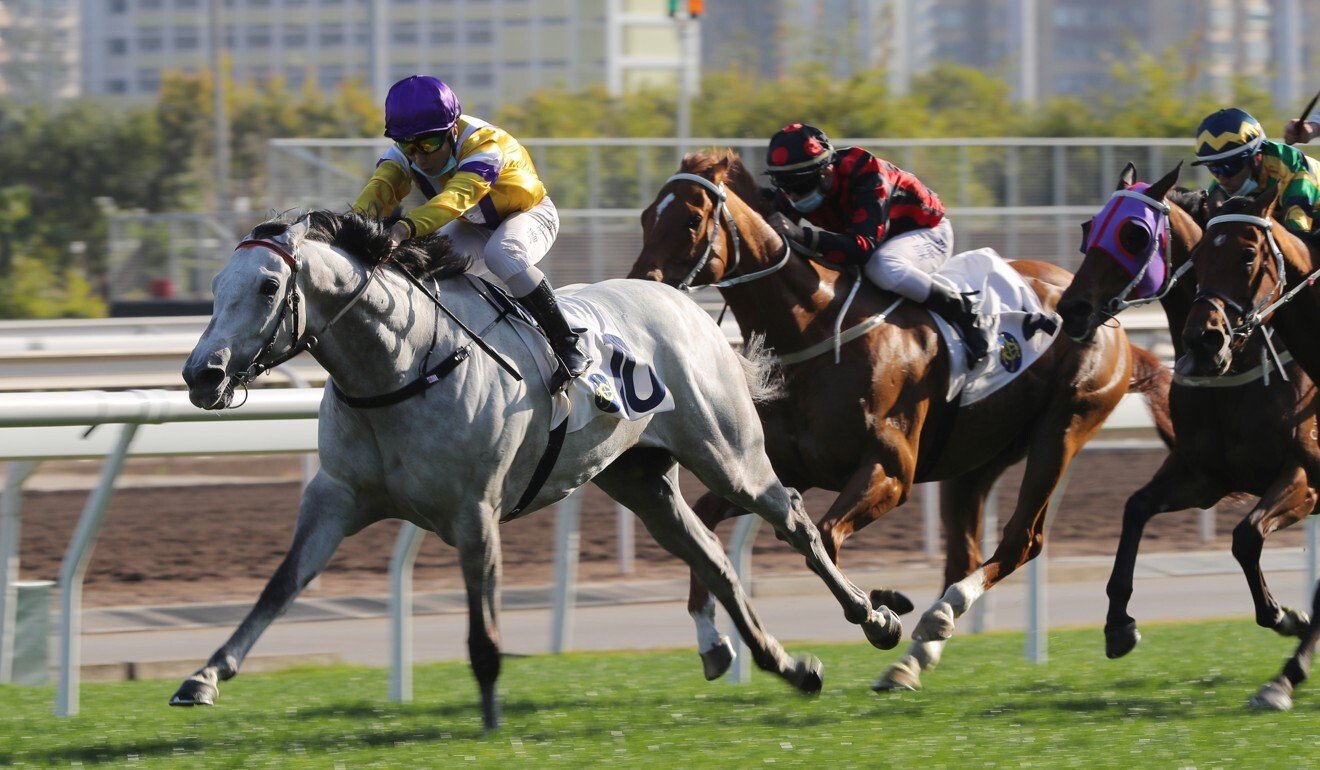 In the case of Glorious Dragon, it has come as no surprise to Walker that the gelding has gone on to bigger and better things for connections in Hong Kong.
"He was always a big, raw, immature horse and it's no surprise that he's got better with time," he said.
"That time off quarantining and shipping probably did him the world of good, and he's just getting better and better, which is great. Tony Millard did a really good job of teaching the horse to relax, I thought.
"I always thought he was a proper horse who would relish fast ground and that's proved to be the case."