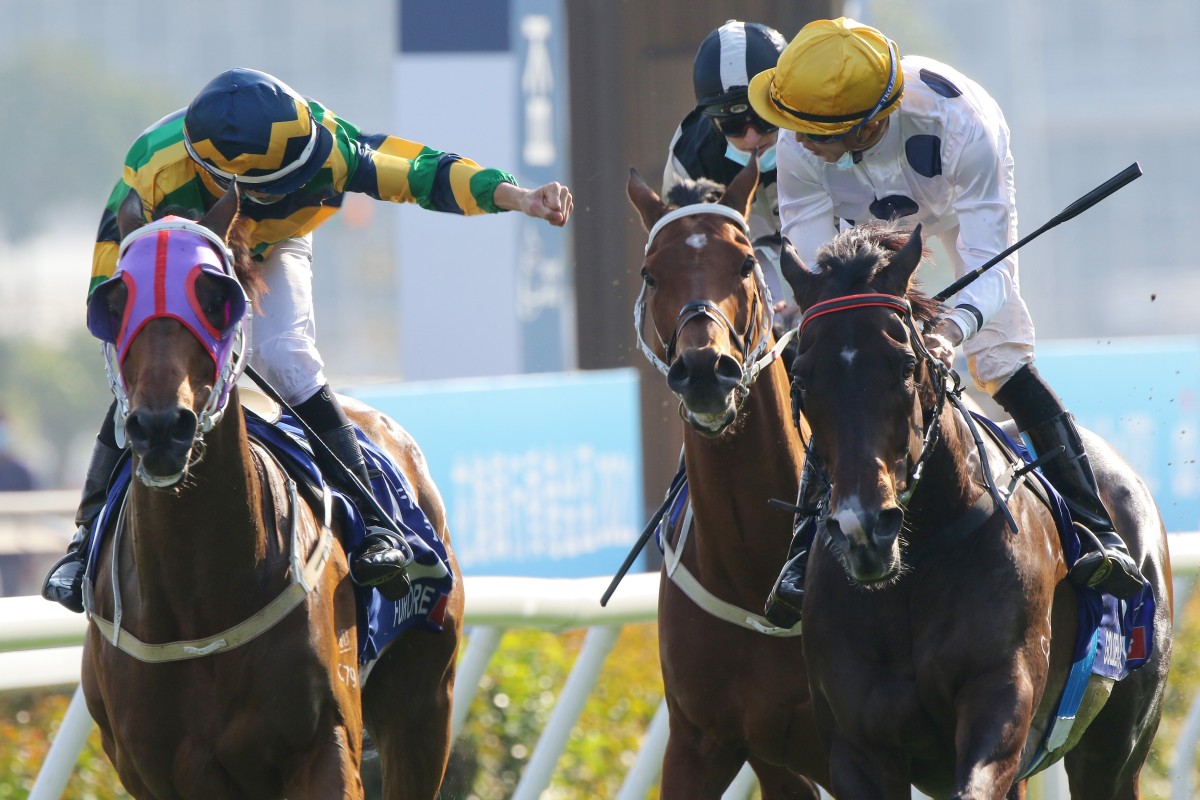 The connections of Golden Sixty are playing with fire if they continue to test the champ in races beyond a mile.
The Francis Lui-trained five-year-old is an out-and-out superstar and he won over 2,000m for the second time in his career on Sunday but it wasn't easy – he really had to fight to beat Furore.
Sure, the 2019 Derby winner had a dream run, cutting the corner on the final turn while Vincent Ho Chak-yiu did the smart thing, tracking wide and keeping the 2020 Derby hero out of trouble.
But let's be real – one of them is legitimately among the best handful of horses in the world and the other is an honest Group One contender from a limited pool. There is more than a short-head between them – or there should be.
The first time Golden Sixty ran over 2,000m was in that famous Derby win, but that was against his own age group and he only beat Playa Del Puente by a neck. The "Playa" was a long last on Sunday.
Contrast that to what Golden Sixty does over 1,600m – he's as close to bulletproof as you get with that explosive finishing burst.
If we flash back to international day, the "Golden Boy" was utterly dominant, winning by two lengths and the next five horses behind him – Southern Legend, Japanese star Admire Mars, Waikuku, Beauty Generation and Aidan O'Brien's Order Of Australia – are all Group One winners.
Just 40 minutes later, Furore finished fifth of eight in the Hong Kong Cup with Normcore, Win Bright, Magical and Danon Premium ahead of him.
Given those international stars handled Furore with ease over 2,000m, it's not a stretch to think that Golden Sixty could be in a bit of trouble in similar circumstances.
And with the connections of last year's Japanese Fillies' Triple Crown winner Daring Tact registering their interest in the QE II earlier this month, that presents a significant problem.
She's won Group Ones from 1,600m to 2,400m and, to put it politely, would prove very hard to beat.
Beating a relatively mediocre group of locals is one thing (Exultant is also a shadow of his former self), doing the same against genuine top-line internationals is another.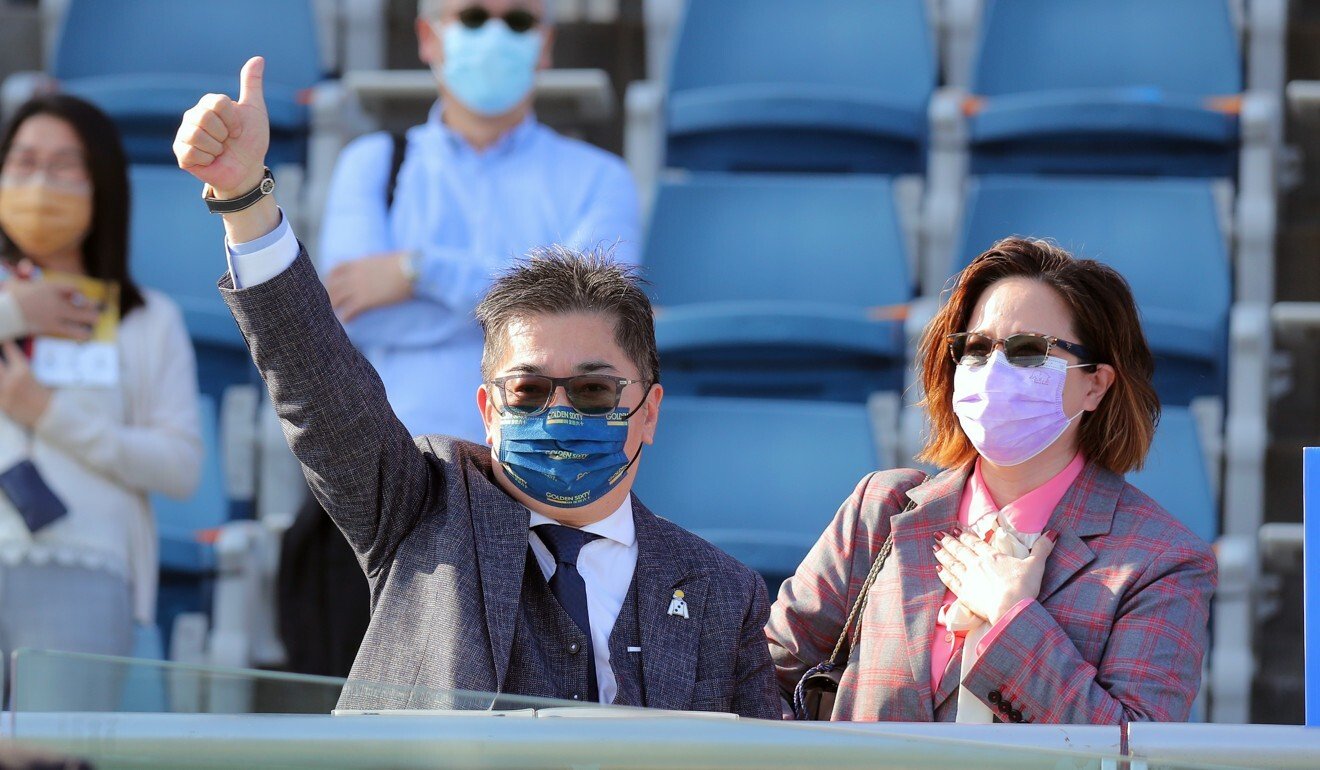 But it seems as if connections are committed to the QE II Cup (2,000m) with owner Stanley Chan Ka-leung and Lui reiterating that goal after Sunday's race.
It is an interesting decision because it goes against conventional thinking.
A straw poll of a dozen Hong Kong racing experts was unanimous – a mile is Golden Sixty's best distance. The ratings gurus also say he runs better figures over 1,600m.
So why is there a desire to race over further when the evidence suggests it is unwise?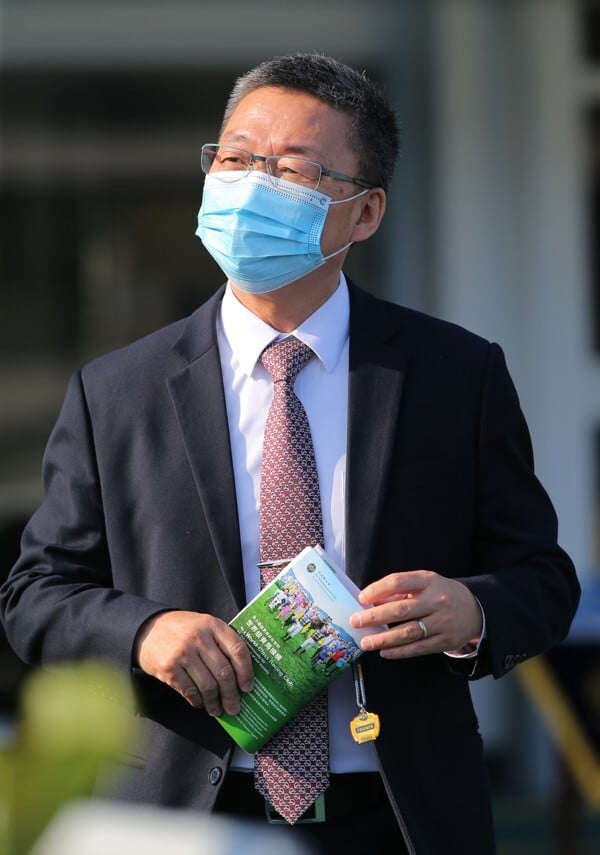 The QE II Cup (HK$25 million) is worth more money than the Champions Mile (HK$20 million) and is considered a more prestigious race.
Then there is also the lure of history of becoming just the second horse after River Verdon in 1993-94 to claim the Hong Kong Triple Crown of the Stewards' Cup (1,600m), Hong Kong Gold Cup (2,000m) and Champions & Chater Cup (2,400m).
There is a HK$10 million bonus for achieving that feat as well, which is nothing to be sneezed at.
But continuing to push Golden Sixty – Hong Kong's banner horse – beyond his limits has enormous downside.
His devastating finishing burst is what makes him special, why risk dulling it?
There are times when you could say he only does just enough to win, but Sunday's Gold Cup didn't seem like one of those occasions. He had to dig deep to get over the line first.
The fact he lays in when under pressure suggests he is genuinely trying his very best, rather than not concentrating, as Ho said in the aftermath.
When Golden Sixty returned to the winner's circle, he was absolutely drenched in sweat and having a good blow – at some point you need to save him from himself.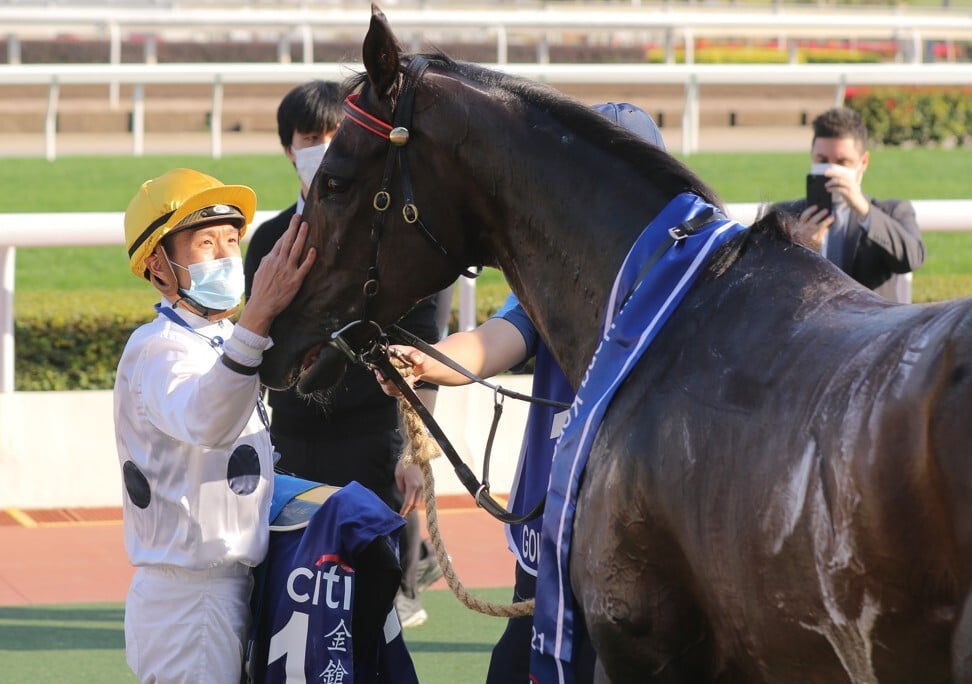 Because if you go to the well one too many times, he might not come back. No one wants that.
This is not about trying to artificially extend his winning streak – next season you would love to see him travel and compete in a race like the Yasuda Kinen – it's about putting Golden Sixty in a position to succeed. And with the exception of one race – the only one he lost – his connections have done that.
This horse has taken Chan, Lui and Ho on the ride of their lives and they should continue giving him every chance to show his absolute best.
If they keep running Golden Sixty at distances beyond a mile, they are flirting with danger and doing him a disservice.