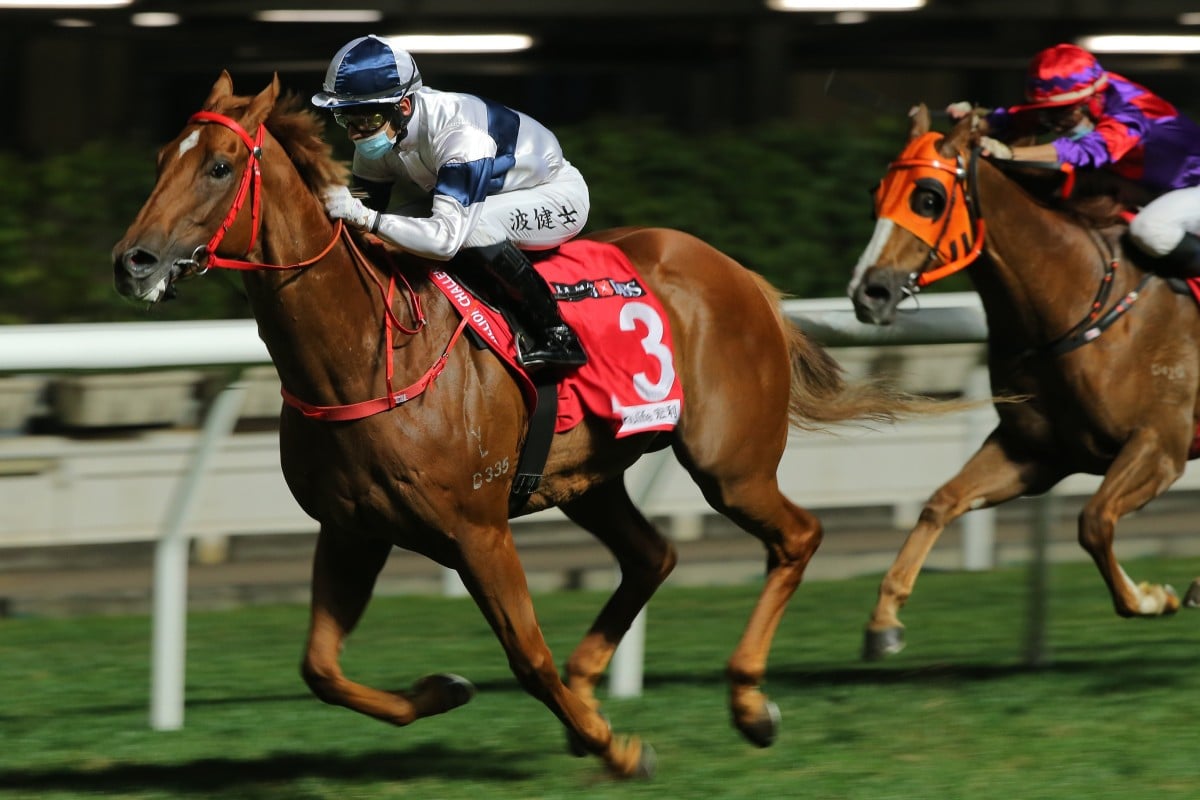 John Size is looking to add a third consecutive DBS x Manulife Million Challenge to his glittering resume at Happy Valley on Wednesday night with the ultra-consistent Scores Of Fun, who he says was never targeted at the HK$1 million contest.
The four-year-old will have his 12th start of the season as Size looks to capitalise on an unusually low five-point penalty from the handicappers for winning his last start a week ago.
Rival Danny Shum Chap-shing had the event all but won three weeks ago when the promising Grateful Heart notched up his fourth win of the season at the track, but Scores Of Fun has catapulted himself into calculations at the last minute.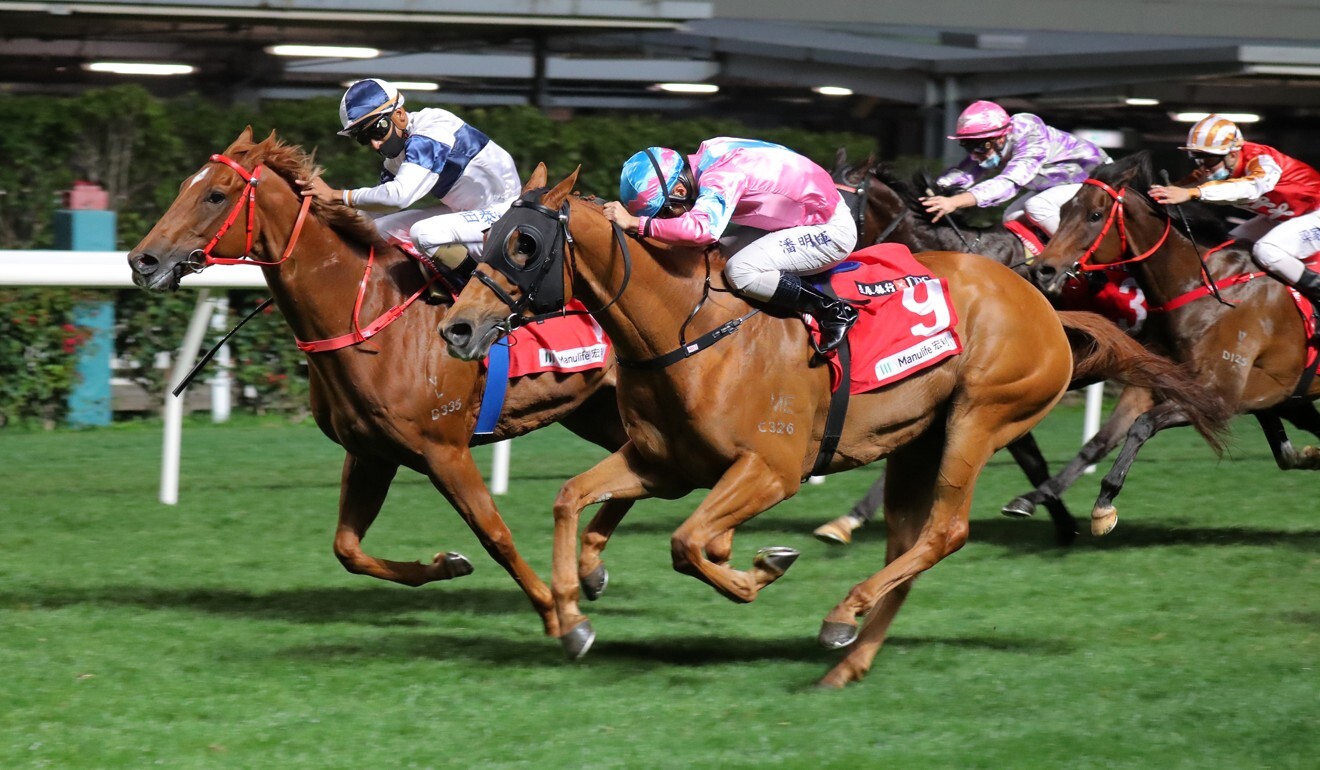 Heading into the night, Grateful Heart holds a nine-point lead on Scores Of Fun with winners allocated 15 points and second placings receiving six.
"There's nothing wrong with him, otherwise he couldn't come back within seven days," Size said of the quick back-up.
"He manages to maintain his form. He's consistent and, again, he'll have a chance of winning a race.
"I didn't target [the series] at all, the circumstances have just come and things have worked in his favour a little bit.
"He won the race last week by a very small margin so that enabled him to still be in the grade, which was unusual. He just happens to be there at the right time."
Scores Of Fun lines up in the Class Three Sing Woo Handicap (1,200m) while Grateful Heart will have the opportunity to hold onto the HK$650,000 first prize with a top-two placing in the Class One Blue Pool Handicap (1,200m). A dead heat on points would still see Grateful Heart victorious on a countback thanks to his extra win.
While Scores Of Fun and Grateful Heart will not compete against each other, Size can have a huge say in proceedings with the in-form Beauty Applause taking on Shum's speedster.
The five-year-old has reeled off back-to-back Class Two victories at Sha Tin after hitting a "purple patch" of form, according to his handler.
"I don't think it's anything special," Size said. "I think when a horse hits a purple patch like this, it might have something to do with the season, the weather.
"Maybe he's enjoyed the winter and now we're coming into the spring time and the horses are starting to feel good and show some extra form. He might be one of those, but nothing special. He's sound and in good form."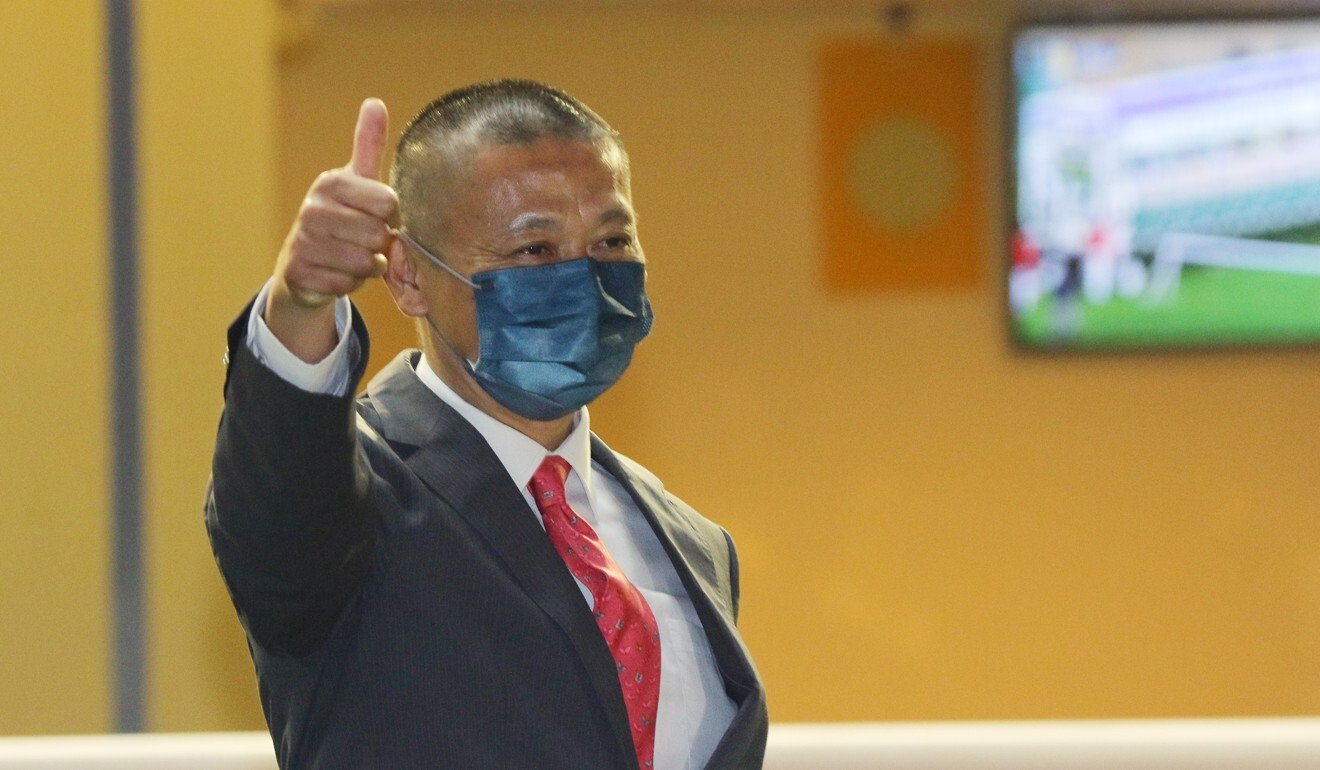 On the back of some strong form of his own, the 11-time champion trainer finds himself in a familiar position atop the standings after 48 race meetings.
Despite boasting a stable full to the brim with untapped talent, Size said it was too early to be discussing the championship.
"It's just too far out," he said. "It's only a little bit past halfway and there are a lot of trainers training very well.
"The top six trainers in the championships and others as well, they're having really good seasons. That's why it's quite competitive. There's a long way to go and nothing would surprise me."
Size will also saddle up debutant Raging Blaze on the night along with Shining Ace and Incanto Prepared.