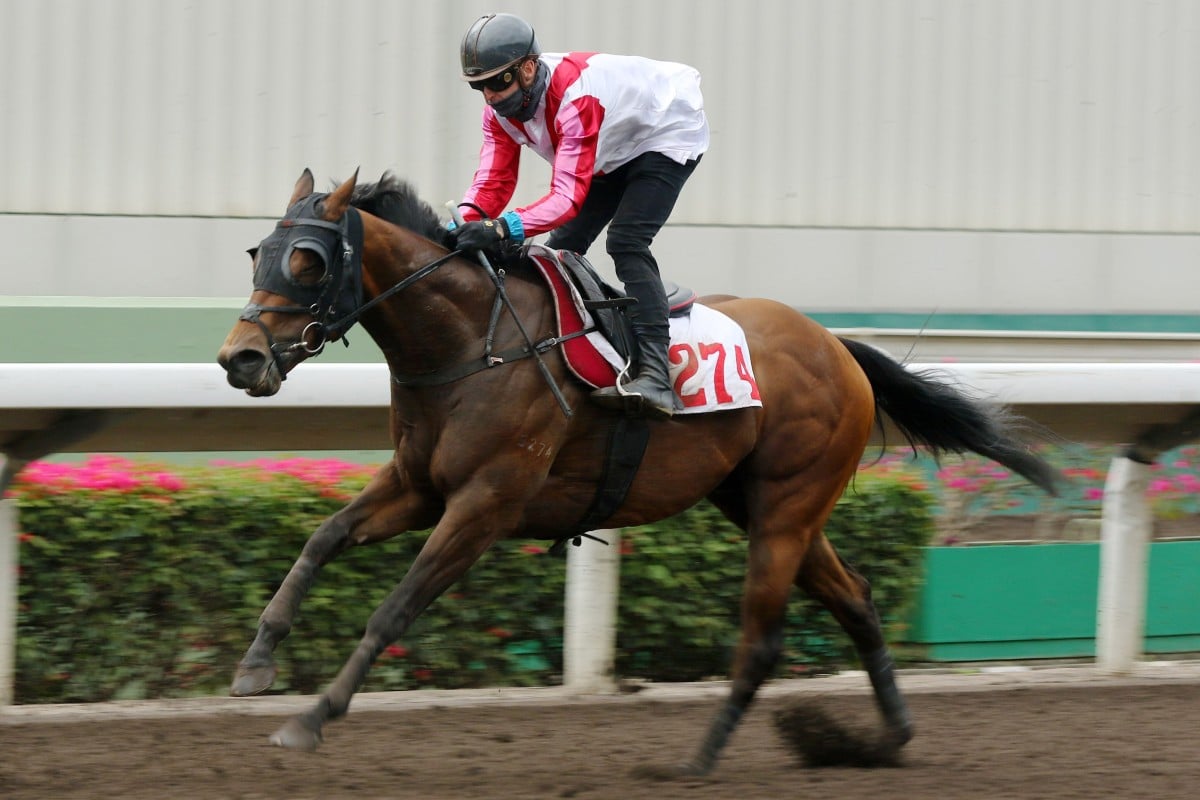 The BMW Hong Kong Derby looks as even as ever but the decision to pick Congratulation ahead of Flagship Glory has raised eyebrows.
The three Classic Series contests are some of the only ones in Hong Kong where the fields are decided by a selection panel, which means horses can get in on merit, rather than rating or priority (the Hong Kong International Races and Champions Day Group Ones are the others).
Which is why the move to opt for a horse who has had just one start in his new home, a middling fifth over 1,400m, over one who saluted in impressive fashion on Sunday, is puzzling.
The only metric that suggests Congratulation deserves a spot more than Flagship Glory (who is first reserve) is their respective ratings, and Jockey Club director or racing business and operations Bill Nader, who admitted it was a close call, confirmed that was the primary reason he got the nod.
Congratulation, who was known as Monarch Of Egypt, came to Hong Kong from Ireland on a mark of 89, earned primarily because of a second (to Siskin) in the Group One Phoenix Stakes in August 2019 – a 1,200m contest for two-year-olds which had a field of just five. Probably not a great pointer for a 2,000m event in March 2021.
He's had two starts beyond 1,400m and was unplaced on both occasions: firstly over a mile in the Irish 2,000 Guineas – where he came seventh, beaten 5.3 lengths – and then in the Group Three Ballysax Stakes, a 2,136m event on the synthetic track at Dundalk where he was fifth of six, beaten five lengths. On that day, the horse who came second was called Indicative Vote and he is currently racing in Hong Kong, but only has a best finish of eighth from his three runs.
Congratulation has won just the one race – his first start, a two-year-old contest over 1,000m in April 2019. He beat Ming Warrior, a horse who somehow made it to Hong Kong despite failing to win any of his three starts in Ireland and was beaten out of sight by Flagship Glory on Sunday (just a lazy 16.5 lengths back).
In Congratulation's lone Hong Kong start, he finished fifth (of nine) to Beauty Smile in the Class One Chinese New Cup on February 14, beaten by four and a quarter lengths while carrying 113 pounds.
A solid debut effort, but hardly an exceptional one. Does any of that scream Hong Kong Derby contender?
Compare it to Flagship Glory, who saluted twice over a mile in Britain when known as Establish (in moderate company) before coming to Hong Kong with two placings from his first two starts and then winning over the same trip on Sunday to move to a mark of 84.
Even though he was in a lower grade, that performance had merit – carrying the top weight to victory in Class Three is not easy and coming from worse than midfield off a slow tempo makes it even more impressive.
We know what Flagship Glory is capable of, he's proven it on the track, but everyone is still guessing when it comes to Congratulation.
If he'd had one more run, we'd have a better idea of what he can do but connections have actually been rewarded for not racing. A strange concept that actually undermines the Hong Kong product.
The selection panel has effectively said Congratulation's achievements in Ireland are more important than anything done at Sha Tin or Happy Valley and that's a dangerous precedent.
Being a slave to ratings is foolish given how much evidence there is that a horse's initial Hong Kong mark is no pointer to future success.
For every Furore and Waikuku, who were winning races almost immediately, there are more like Smart Folks, who came in on 82 and has plummeted to 63 in the space of eight uncompetitive starts. See Indicative Vote and Ming Warrior above.
A high import rating should just be a kick-start when it comes to Derby hopefuls, then they have to earn their spot on the track.
On all the available evidence, it is clear that Flagship Glory would be more competitive than Congratulation in the HK$24 million feature.
An international fixed-odds bookmaker had Flagship Glory rated at $14 before the field was announced, pushing him out to $31 when it was revealed he was a reserve. And that's still a shorter price than Congratulation, who is considered a $41 hope and is in the field.
If you put them in a match-race against each other over 2,000m on March 21, there is no question who would start favourite.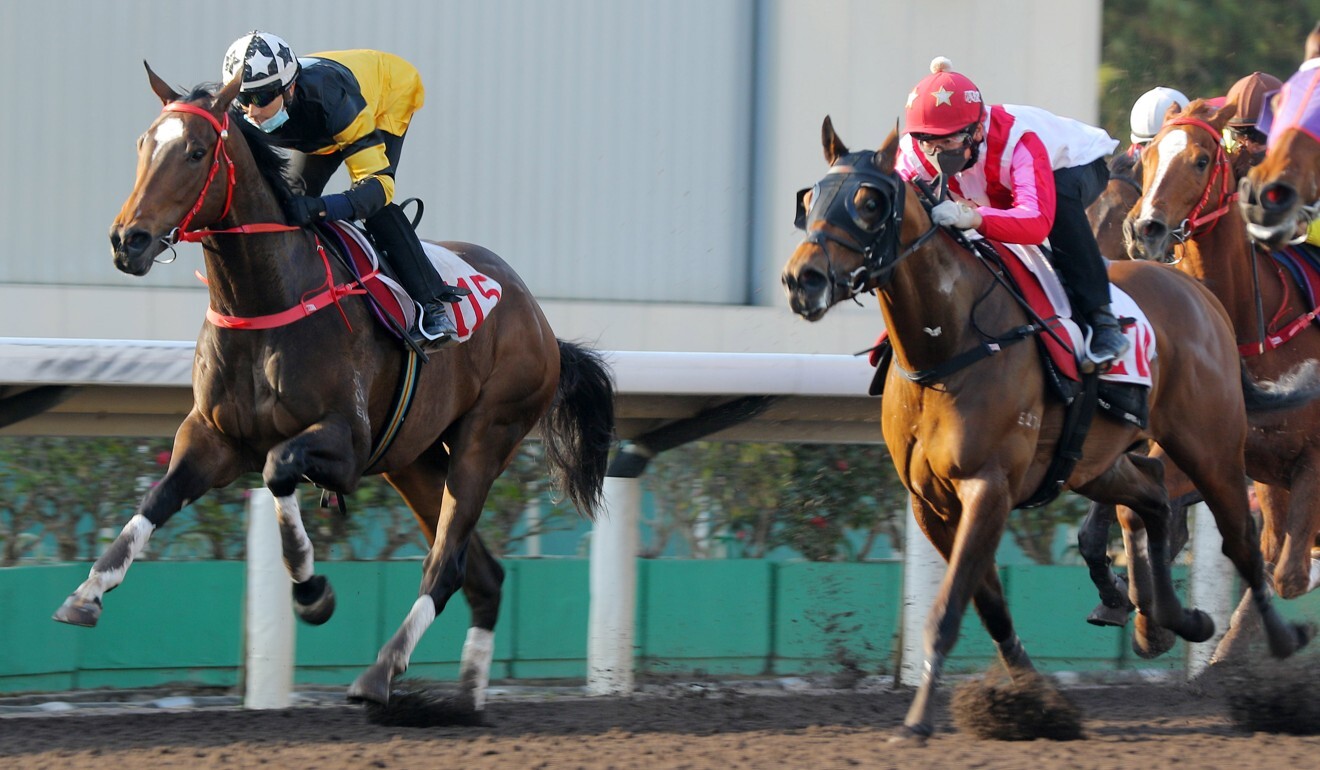 Now, these calls are not always easy and this is not a shot at Congratulation's connections – anyone who has a horse eligible for "once-in-a-lifetime glory" would want to be there.
But the system needs to reward horses who prove they belong, not ones who qualified in a sprint race on the other side of the world more than 18 months ago. Ratings should only be part of the picture, not the deciding factor.
The goal should be to make Hong Kong's most prestigious race as competitive as possible and from everything we've seen recently, Flagship Glory would have been a much better fit than Congratulation.