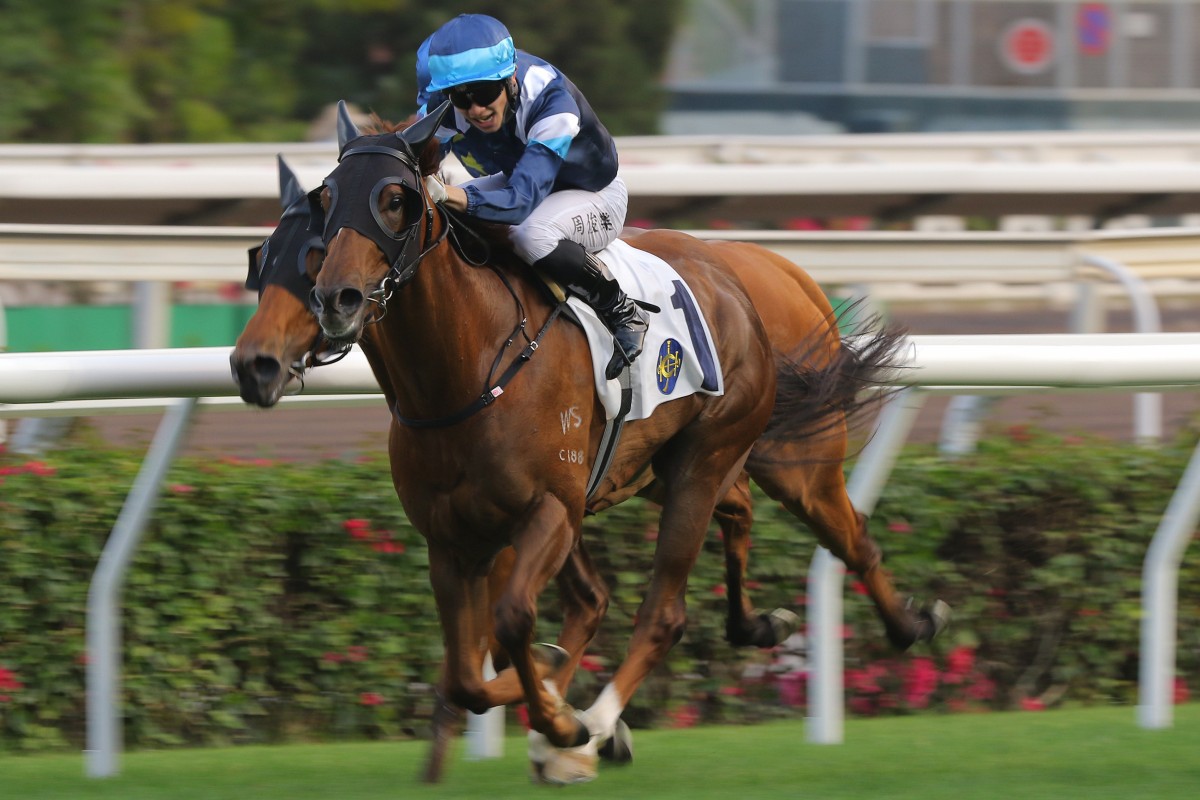 Jerry Chau Chun-lok capped off a roller-coaster week with a double at Sha Tin on Sunday before being hit with his sixth suspension of the season by the stewards for a messy incident at Happy Valley on Wednesday night.
The leading apprentice had his hearing from the midweek meeting adjourned to Sunday to allow his boss Douglas Whyte to be present in the stewards' room when pleading his case against a careless riding charge handed out for his ride aboard Victory In Hand.
The 20-year-old was slapped with a three-meeting ban but was able to avoid the added monetary fine which generally accompanies a suspension of that magnitude after he was found to have shifted in on Joao Moreira aboard My My My in the shadows of the post, causing significant interference.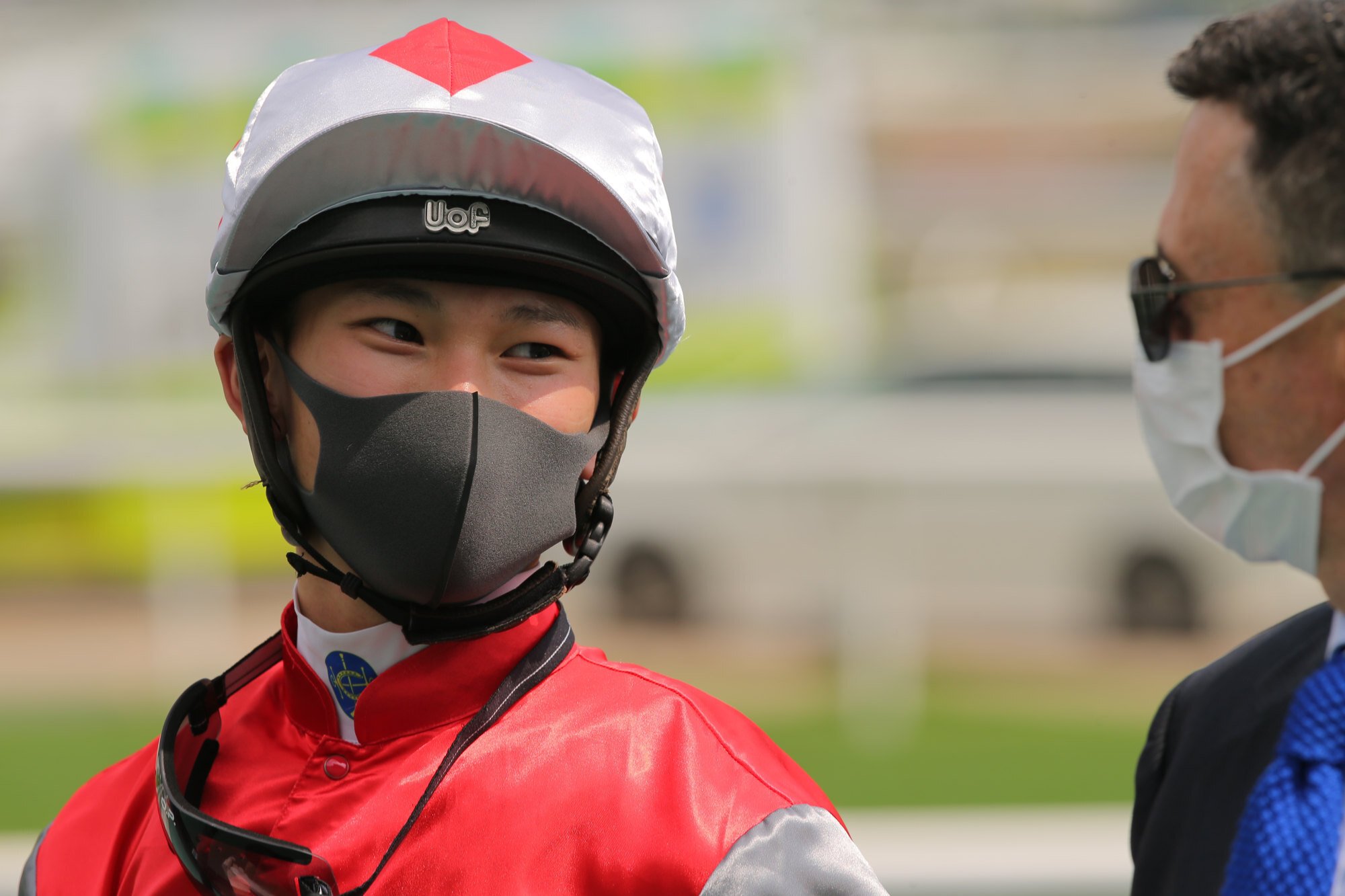 Talking after the inquiry, Whyte said it was important to point out the complexities of the incident, but also highlighted Chau's winning mindset, which is sometime lacking among younger riders.
"It's good because he's hungry and he wants to be competitive," he said. "He doesn't just get there and half-heartedly get into a gap.
"He wants to win and that's a good sign. Now he just has to polish up – polishing is much easier than not being hungry.
"You want to win the race and he's an eager, hungry kid. He'll take his time. I really appreciate that they afforded me the opportunity to speak on his behalf and I think it's imperative because he gets into situations where I've asked him to speak for himself – and he can handle himself – but in circumstances like this there's a lot of factors that contribute to that interference and ultimately I don't think it's just him.
"He was always probably going to get time but there were a lot of circumstances to look at in that particular incident and he wasn't the only one to point the finger at."
Chief steward Kim Kelly said while it was not unusual for apprentices to request their boss be present at a hearing, it was not a straightforward case because of the number of horses involved.
"We had a lot to consider when it came to the sentencing aspect of it," he said. "On one side of the column, it was his sixth offence for the season which is not a good record.
"But on the other side of it, we had the fact that he is a seven-pound claiming apprentice. There was a little bit happening on the inside with My My My, Oversubscribed and Showina prior to Victory In Hand coming on the scene.
"In all the circumstances, the stewards believe a three-meeting suspension without a monetary component to the penalty was the fairest penalty."
Chau produced two wire-to-wire victories on Sunday with both Super Ten and Duke Wai holding off all comers to get the cash.
Duke Wai notched up his first win in more than a year despite going up 11 points in the ratings in that time.
Chau said a change in barrier tactics proved the difference for the rock-solid sprinter, with a blindfold allowing him to jump cleanly instead of bombing the start as has become a habit of his.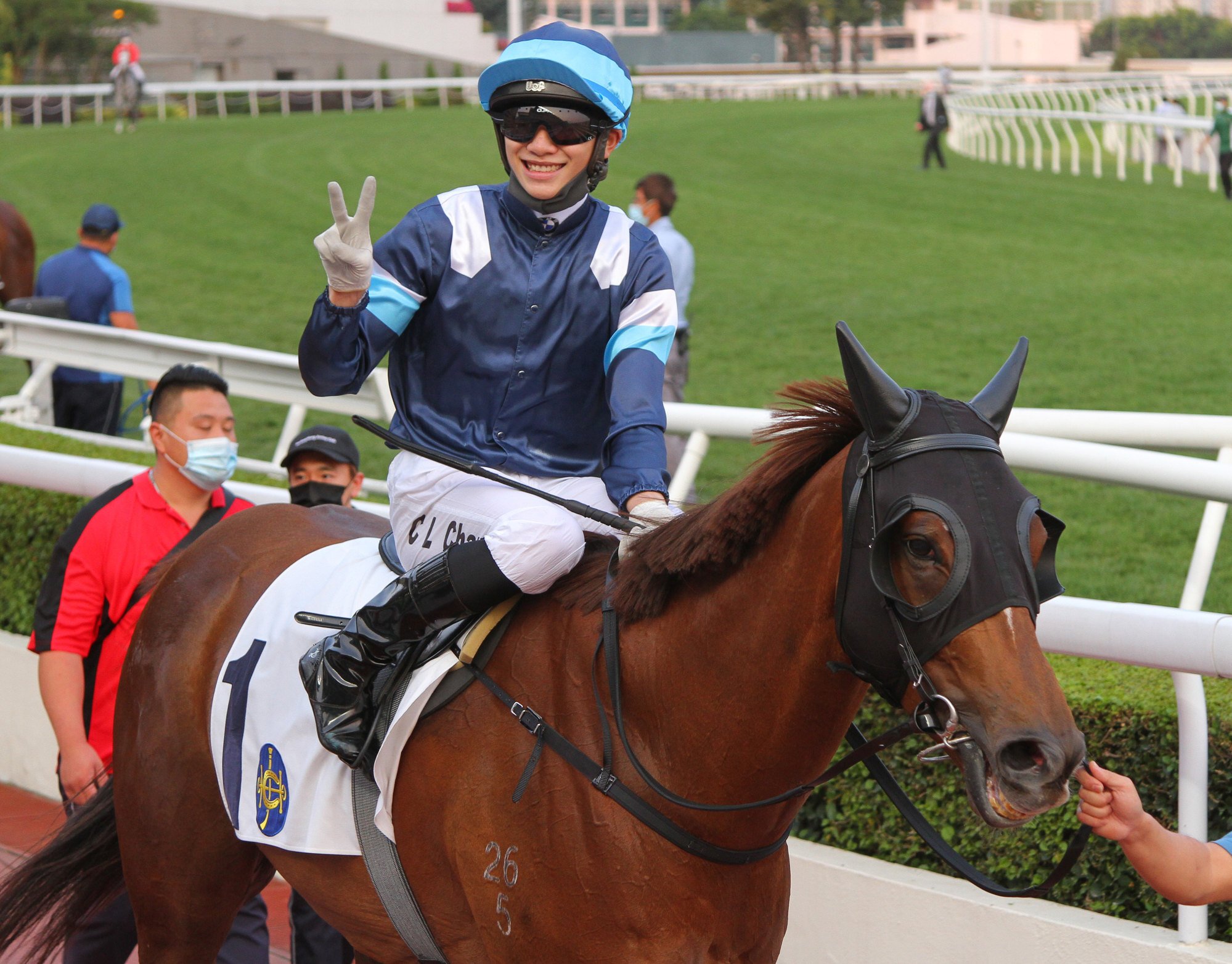 "Two starts ago, we tried the blindfold before he jumped and we did the same thing today," he said. "We nearly got beat but [trainer] Mr O'Sullivan told me to jump him out first because some times he has jumped slow.
"Today he was very strong and I let him roll forward. I didn't want to push and I need to control him and today he just kept going."
Chau's win aboard Super Ten pulled off a huge plunge for punters, who sensationally backed the three-year-old into $4.80 from an original double-figure quote.
The son of Ocean Park now has two wins in eight starts under his belt after graduating from three plain runs in Griffin company last season.